Royal Caribbean Cruises – I'm Converted!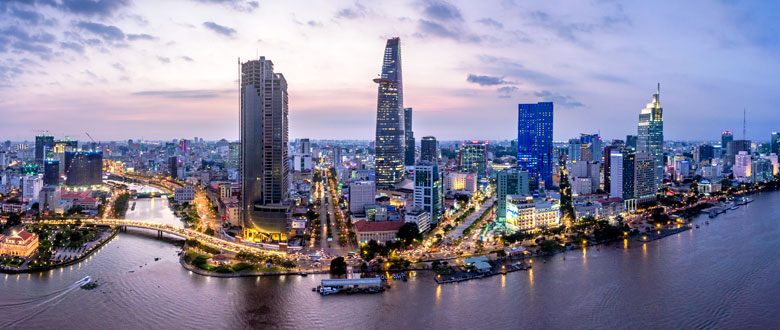 Cruising can sometimes be daunting for those who are not familiar with it but more often than not, first-time cruisers are nicely surprised. There are certain luxuries, benefits, and advantages that come with cruising and they are impossible to ignore. For Vivian, his first experience on a Royal Caribbean cruise blew him out of the water and he is now a self-confessed, converted cruise-lover. Find out more below…
Vivian's Royal Caribbean Cruise Experience
A friend in the travel business had been telling me for years I would love a cruise holiday but I resisted. I had visions of crowds, queues, and claustrophobia not to mention compulsory third-rate cabaret-style entertainment. I was very wrong!
About a year ago, I had signed up to the Click&Go newsletter and had since been monitoring cruise holiday offers. I thought I might give it a go for the right itinerary and soon enough, I saw a cruise with Royal Caribbean that I just couldn't resist. It was an eight-day cruise visiting Singapore, Bangkok (Thailand), Ho Chi Minh (Vietnam) and Hong Kong on the stunning Voyager of the Seas ship. Who could possibly say no!
The deal was irresistible –  €1,760 per person sharing with a sea-view stateroom (en-suite bedroom) with a spacious balcony. This price included British Airways flights from Dublin via London to Singapore with a return from Hong Kong. It also covered a one-night stay in a very well-located 5* hotel in Singapore on the evening before the cruise began.
On the day of departure, I thought embarking 3,800 passengers would be the queue of nightmares. However, the 1,100-crew whisked us through all the formalities in a leisurely and stress-free manner. It was a gentle stroll to the gangplank and even simpler than boarding an aircraft.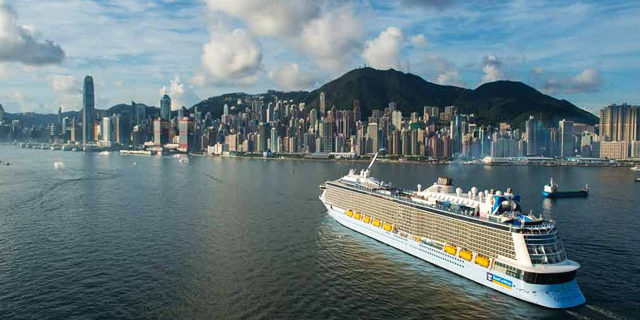 I fell in love with the ship instantly and despite its massive size, it felt as if there was only about 380 people on board, not ten times that number. Every day you discovered new things from the ice-rink to a chapel, from a library to the 2,000-seat theatre where the shows were Broadway/West End standard. I was amazed at how it all fitted together and operated so efficiently. At this point, I would like to give a special mention to the crew who went the extra 'nautical' mile to ensure the passengers had a good time, the Captain who was always available to answer questions and to the room attendants who did extraordinary origami with towels each evening in your cabin.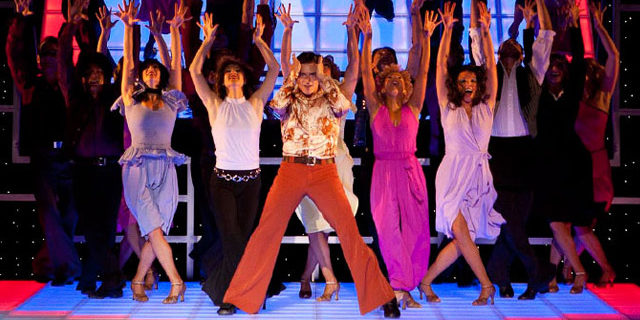 Almost anything you wanted to eat was available around the clock. For each meal, you could eat à la carte at a table for two, tuck into endless buffets in the company of fellow passengers or even order room service (all included in your fare).
There was no opportunity to be bored while on the ship. If you were not content to sit on your balcony or by the three pools where there were always deck chairs available, you could attend lectures on Art, the ship or cupcake icing. You could surf on the 'Flo-rider', climb the rock wall or learn to jive – the list was never-ending! Also, the organised shore excursions were so worth the additional cost as they covered a great deal in the available time and were run like clockwork by the knowledgeable and friendly local guides.
My favourite activity was to just chill and watch the world go by as you gently cruised the ocean. Overall, the biggest highlight was waking up on the last morning just as we were sailing into Victoria Harbour in Hong Kong. It was a certainly a trip to remember. A massive thanks to the Royal Caribbean crew and the team at Click&Go for my 'Pauline Cruise Conversion' and helping to make this such a great experience. I am already researching my next voyage!
Click&Go specialises in Royal Caribbean Cruises and we are also proud to be the top MSC Cruise seller in Ireland. To explore other cruise liners we sell or see our best value cruise deals, visit our website or call our experts on 01 539 7770.
---