About us
Amazing Holiday Memories. Guaranteed.
We know that booking a holiday should be straightforward, stress free & great value and that's what we're all about. At Click&Go, our promise is simple, to help you land the perfect getaway so that you can sit back, relax & let your holiday just click into place.
Whether you're looking to venture somewhere new or re-visit your favourite holiday haunt, we've got you covered. From sun holiday resorts, to city adventures or cruises on the high seas to far flung destinations, no matter what your budget, we will connect you with your perfect holiday.
Once upon a time…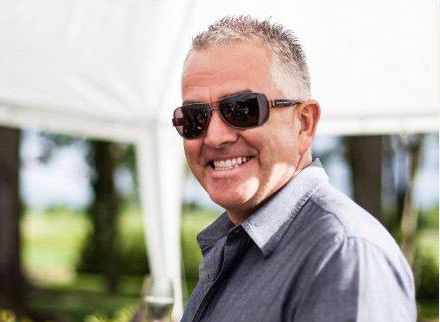 Founded in 2010, we are an Irish company that puts the human touch back into booking a holiday. However, our story began many years before. It started with one boy's childlike wonder and passion for holidays. At the age of 11 he was planning his family holidays, but this love of holidays went beyond his doorstep - it began to spread from house to house. Each time a neighbour needed a holiday the little boy would be more than happy to help them choose their perfect destination. He gave people the gift of the perfect holiday and in return he was given the tales of their travels. He brought their memories and tales with him wherever he went. This little boy truly understood that holidays are made of memories and moments that have the power to last a lifetime.

This boy was Paul Hackett, co-founder and CEO of Click&Go.
Click&Go timeline

What we're all about
Everyone at Click&Go takes pride in what they do and feel privileged to be selling something so precious as holidays. That's why we stay focused on delivering the best experiences possible for our customers, by living & breathing our brand values every single day.
we are forward thinking
We are constantly refining our website and technologies to help you book your holiday online in a simple and easy way

We offer you the flexibility to book your holiday your way. You can choose your own departure date & duration & tailor make your holiday through your booking.

Our award-winning deposits give you the option of paying for a holiday from as little as €1pp and paying the rest of the balance off in instalments. More information on Click&Go's €1 deposit here.
we are human
Everything we do is for the love of holidays and it's why we love to make your holiday the best it can be.

We're honest, passionate and are always there to share our expert knowledge or help you along the journey from start to finish from before you book your holiday until the day you arrive home.

We have in-depth knowledge of all the top holiday resorts & city destinations. We hand pick every property we sell based on our personal knowledge; selecting popular, quality, central accommodation to match the expectations of Irish holidaymakers.
we are responsible
We are Irish and proud, secure & 100% reliable. We take responsibility for your holiday & have the bonding to back it up.

Our office is based in Dublin and is full of experienced staff who can help with your booking or any queries you may have.

We offer local assistance in resort, who are there to help if required.
we are happy
Count on us. We're always there to listen and help you because we genuinely care.

We understand that your holiday is precious…it's where memories of a lifetime are made and we are over the moon to have a part to play in those moments.

That's why we make sure that booking yours is as easy as possible and why we're there for you at every step.
What our customers are saying
Very impressed with click&go easy …
Very impressed with click&go easy booking on line flights with Ryanair excellent bang on time transfers perfect. Hotel complex very good food good. However hotel was very isolated nothing around the area which was a huge disappointment. Would definitely recommend click & go but would NOT use the hotel again. Frank Murphy. Dublin
Frank Murphy
great experience all aspects to holiday …
great experience all aspects to holiday went very well.
Maura Ward
Friendly helpful and great value
Found the agents very helpful and looking foward to holiday, like that we are flying with Aer lingus
Ursula
Exelent
Very good excellent Catherine keeley
Customer10034817
Click and go to Albuferia
- Website was easy to access and navigate. - Apartments were spotless with nice helpful staff. - Good value for money. - All round great holiday experience.
Daniel Forde
Excellent experience
Excellent experience
Padraic Layden
Excellent Friendly Service
Very happy with my booking . I saw the holiday on the web & I rang the phone number to clarify the location, Jill answered the call & was very good in helping us to select accommodation & central location in Budapest. First class customer service,
Phyllis Connolly
Will be using this company again for future holida
This was our 1st foreign holiday so I was a bit apprehensive about booking online but click and go made it all so easy. We booked 10 nights in Lanzarote 5 months ahead with a low deposit then 2 further payments over the following 2 months. Our travel documents came by email 14 days before travelling and the €20 for private transfers to and from the apartment was excellent as no hassle looking for taxis. The apartment was a 1 star but should be more was fab for our family and we will return there again. Our family holiday was great value for money thanks to click and go and we will definitely use this company again for future holidays.
Cindy Connolly
This is my fourth holiday with Click …
This is my fourth holiday with Click and Go. Everything ran smoothly from check in to our return home. We travelled to Dubrovnik, where we were met by a Click and Go representative at arrivals. Our transfer to our accommodation was seamless and timely. We opted to stay in local apartments, our hosts were very helpful. Our apartment was cleaned regularly and our hosts kindly drove us to the location for our transfer home. I cannot recommend Click and Go highly enough. Any questions I had about our up and coming trip were answered swiftly by the Click and Go representative in Dublin. She was most informative. All, in all a very professional operation and enjoyable, seamless holiday!
Griffin Niamh
hassle free booking
I found the whole booking experience with click and go very efficient it is nearly too easy to book a holiday!! just a few clicks and your there. This was my first time to use this web site and I have already booked another break with click and go hopefully it will work out as well as the first one. The only problem we had was a flight time change which when I telephoned about the staff were very helpful and all worked out good in the end.
Mary
Fantastic experience
No problems or hastle from booking right through to the holiday. So easy. Will definitely use click & go in the future.
James
Prague city break
We enjoyed a four night stay in Prague recently and everything went really smoothly from flight to transfer to hotel.The hotel was very comfortable even though there was no high up shower head holder so we had to bath each day this did not deter our enjoyment. Mag and I want to express our thanks to all at Click and Go. We are now going through your website for our summer break. Cheers Martin and Margaret O'Carroll
Martin
Great system
Nice straight forward booking system with easy to choose and clear options
Zoe
Excellent
Definitely recommend this website. Easy to use, quick and gives you cheaper alternatives.
Yvonne
Very easy to book
I booked a holiday with ClickandGo.com and the whole process was 100% easy and very simple
PeterD
Premium trip at economy prices
From start to finish, everything was straightforward and efficient. I liked that we checked in for our flights ourselves and had the option to select our seats, book priority boarding etc should we choose. We were also offered a choice of flight times. The accommodation was everything we could have hoped for, and more.
Scorie
Excellent!!!
Web site easy to use . Contact with click and go staff via phone and email always friendly and super efficient . I would highly recommend click and go to everyone :)
Michelle
click and go
I had a good experience with Click and Go. found them very efficient and experienced. No problem in contacting them over the telephone at any time, which is a bonus, never left holding for any length of time.
Customer10033833
Simple to book with.
I had no problem booking with click&go. A really straight forward process.
Oliver Lambe
Click&Go delivered the holiday we …
Click&Go delivered the holiday we requested to the finest detail,We will not use anybody else to book our holiday in the future,sales staff Listen to what you want and deliver it!!!
Tim Buckley
Playaluna Hotel in Almeria Spain
Just back from Playaluna Hotel in Almeria in Spain. Had a lovely holiday, hotel great, spotlessly clean,staff were very helpful and friendly. Flight and transfers very good, no delays. Completely hassle free holiday with Click and Go
Doreen O'Keeffe
All avenues covered
All avenues covered. Loved Hotel Playasol in Almeria, would recommend to anyone
Derek O'Donohoe
Would always use click and go
Always find clck and go reliable
Paul
very simple
Found the website easy to navigate. Great choice also
Grace Doyle
Excellent service
The whole of expierence with click and go was exceptional. The professionalism and customer service was outstanding. As for the resort that was recommended it met most of our expectations the only exception was that the accommodation was somewhat dated Besides this the service at the resort was top class and staff was so friendly and professional. I would highly recommend click and go for booking a family holiday.
Gerald Casey
Brilliant
Looking forward to our holiday
Customer10032720
Excellent service
Easy to use and affordable with the added benefit of being able to pay for it in instalments
John
Eileen Armitage
Eileen Armitage This is my third holiday booking with your company. On every occasion I have found booking so easy,so efficiently dealt with and each holiday destination has been exactly what we were told it would be.In fact I would rate this years accommodation in Club La Costa World the best so far.I plan to continue booking holidays with your company and would highly recommend it to my friends or anyone booking a holiday.
Eileen Armitage
Love click and go
This was my second time booking with click and go and I was reminded how simple it was. The prices were reasonable considering click and go do much of the organising. I love the 1 euro deposit offer and pay a fraction in 4 weeks and then the rest some weeks before you go. It makes it more affordable instead of paying a heavy amount all at once. We loved our holiday in Benalmádena, Spain . We will certainly be booking with click and go again!
Robert Barnaville
Excellent Company to Travel with
I have booked all my holidays for the last 4 years with Click & Go and find the service top class, the information available on the Web Site and the service of the staff on the other side of the phone is of a very high standard The company offer great hotels and resorts and always matching the information on the Web Site Always very happy to travel with Click & Go. Michael
Michael J