About us
Amazing Holiday Memories. Guaranteed.
We know that booking a holiday should be straightforward, stress free & great value and that's what we're all about. At Click&Go, our promise is simple, to help you land the perfect getaway so that you can sit back, relax & let your holiday just click into place.
Whether you're looking to venture somewhere new or re-visit your favourite holiday haunt, we've got you covered. From sun holiday resorts, to city adventures or cruises on the high seas to far flung destinations, no matter what your budget, we will connect you with your perfect holiday.
Once upon a time…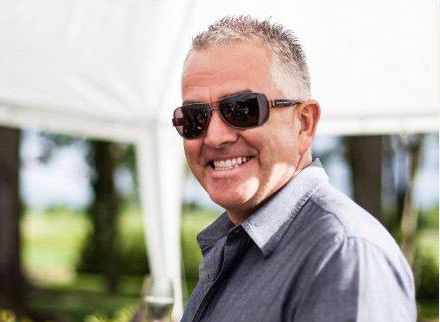 Founded in 2010, we are an Irish company that puts the human touch back into booking a holiday. However, our story began many years before. It started with one boy's childlike wonder and passion for holidays. At the age of 11 he was planning his family holidays, but this love of holidays went beyond his doorstep - it began to spread from house to house. Each time a neighbour needed a holiday the little boy would be more than happy to help them choose their perfect destination. He gave people the gift of the perfect holiday and in return he was given the tales of their travels. He brought their memories and tales with him wherever he went. This little boy truly understood that holidays are made of memories and moments that have the power to last a lifetime.

This boy was Paul Hackett, co-founder and CEO of Click&Go.
Click&Go timeline

What we're all about
Everyone at Click&Go takes pride in what they do and feel privileged to be selling something so precious as holidays. That's why we stay focused on delivering the best experiences possible for our customers, by living & breathing our brand values every single day.
we are forward thinking
We are constantly refining our website and technologies to help you book your holiday online in a simple and easy way

We offer you the flexibility to book your holiday your way. You can choose your own departure date & duration & tailor make your holiday through your booking.

Our award-winning deposits give you the option of paying for a holiday from as little as €1pp and paying the rest of the balance off in instalments. More information on Click&Go's €1 deposit here.
we are human
Everything we do is for the love of holidays and it's why we love to make your holiday the best it can be.

We're honest, passionate and are always there to share our expert knowledge or help you along the journey from start to finish from before you book your holiday until the day you arrive home.

We have in-depth knowledge of all the top holiday resorts & city destinations. We hand pick every property we sell based on our personal knowledge; selecting popular, quality, central accommodation to match the expectations of Irish holidaymakers.
we are responsible
We are Irish and proud, secure & 100% reliable. We take responsibility for your holiday & have the bonding to back it up.

Our office is based in Dublin and is full of experienced staff who can help with your booking or any queries you may have.

We offer local assistance in resort, who are there to help if required.
we are happy
Count on us. We're always there to listen and help you because we genuinely care.

We understand that your holiday is precious…it's where memories of a lifetime are made and we are over the moon to have a part to play in those moments.

That's why we make sure that booking yours is as easy as possible and why we're there for you at every step.
What our customers are saying
Travelled three times with click and …
Travelled three times with click and go Very professional company done all the booking over my mobile Just back from bulgaria will be booking for October thanks click.and go
Martin
Excellent company to book with
Excellent company to deal with have use them before and will again highly recommend click and go
Emmanuel
Budapest holiday
First class experience from booking right through to flights and accommodation gorgeous city .we will be booking again for next year
Brendan
Efficient
Efficient, helpful and competitively priced. Have recommended to friends and will use them again.
Pat O'Mahony
ALBUFEIRA holiday 17
BUYING A HOLIDAY WITH C & G IS A PROBLEM FREE EXPERIENCE. AER LINGUS LOOKS AFTER YOU TOO*****
Tony Kelly
simplicity
well explained booking conditions, and with staggered payments. This is the only way I could afford a holiday !!!!!
Customer10033952
Helpful
It was quick to get the agent over the phone to get more information about my holiday Raj
Customer10032184
Excellent customer service
Lovely agent. Very helpful.
Hennessy
Very efficient.
The website was very easy to use for booking.
Customer10033139
We have used Click and Go a few times…
We have used Click and Go a few times now and can unreservedly say it's brilliant. No hassle, always great holidays, no hiccups or problems, no hidden surprises. Just exactly how you want your hard earned holiday to go. Locations and hotels always exactly as advertised and the little things like airport transfers are highly organised and stress free. Very very happy with you guys!
Catherine Riordan
Fantastic value and so easy to book
I think click and go are really good as you can pick how many nights you want to go for and have a great choc of holidays
Angela
Repeatedly use Click & Go....what more…
Repeatedly use Click & Go....what more can you say
Paul
experience of service
My first time to experience your service and so far its been very good seemed simple and really customer friendly and when i had a minor problem on my side it was dealt with and sorted within hours. Well done and i will use Clickandgo again ...Hugh.
Hugh Kelly
Really enjoyed holiday
Really enjoyed holiday, click and go planning of holiday was excellent
Happy Holiday 2018
Holiday Booking for Christmas
I found the booking for my trip very easy. The customer services extremely helpful
Anne O'Brien
Would recommend this company 100%
My husband and I booked 7 days in Salou with Clickandgo.com. Would recommend 100% from start to finish. If you have any queries regarding your booking staff are very quick to respond and are verg helpful. Will definitely be booking with click and go again in the near future. Thanks for helping us with a stress free holiday.
Sinead Delaney
Super holiday website
Hassle free booking, excellent service, will be booking with click and go again
Irene
found this site very helpful
found this siite very helpful thanks too Jacynta. Would definately recommend this company Sheila (Strabane) Ireland
Customer10034688
My trip to Gouvia
My trip to Gouvia, Corfu went really well, travel with Aer Lingus and Hotel Gouvia very good, staff and facilities excellent. Really enjoyed the Holliday. Many Thanks Nick
Nicholas
Accurate and Easy
My First time using ClickandGo. I found the site to be very user friendly, accurate, and any extras were easily identified. The final figure was exactly as advertised. The travel documents were in my email immediately and so far I would have no hesitation recommending the site.
Pat
Another great holiday
This holiday was the third time we used clickandgo. Returning to alvor for the third time. As before we had a great time. Flight accommodation and transfers for a great price. Will be booking again next year and have book a trip to Paris with ye in September!!
Steve
Booking Holiday to Portugal
Very easy, great customer service and very friendly and helpful staff
Francis Copeland
Excellent
What you see is what you get.
Billy
Does exactly what it says on the tin Click n Go!!!
I came across the Clink n Go website through an advert in work, after surfing the offers we decided to book with the website. I really liked the detailed breakdown of the payment plan up front, ensuring you were informed of how much and when to pay the required deposits. The flights and transfers and hotel was exactly as stated, no surprises. Everything was as it should be thank you. Will be using the website again for our next break.
Andy Warner
Super easy website to use and a hassle…
Super easy website to use and a hassle free holiday. The only reason I'm deducting a star is because the pick up company didn't send me an email 24 hours before pick up and the lady I rang wasn't terribly helpful! But wouldn't hesitate to book another holiday with Click&Go again.
Aisling Harding
Had a wonderful holiday
Had a wonderful holiday. Everything perfect from start to finish. Have been with Click & Go for a few years always found staff very helpful.
Kathleen
Excellent service from the start
Excellent service from the start, a representative met us at the airport and at the hotel, very friendly, great English language (Marta),. The hotel was exceptional (hotel Croatia, Cavtat). Flights were through Aer lingus, and not some budget flight group who treat you like cattle. I would highly recommend Click&Go and have been since we got home
Darren Byrne
booking with click and go
Very easy website to use.I think it is great that everything is taken care of ,like hotel,flights ,transfers .Good prices as well.
Brendan
Sands Beach - Always Great
We had a great 10 days at the Sands Beach Resort in Lanzarote - this is the 3rd time we have been to this resort and it will not be the last. It is a great spot for families, very safe for kids all ages, lots of pools and not too many fights for sunbeds. Reception are great we had an issue with bugs in apartment and we got moved straight away no questions asked. We went self catering so I cant comment on the all inclusive buffet - snack bar is expensive so we used the small bar across the road which was much better value for money for food and beer. Evening entertainment is suitable for all ages and kids disco is still going strong. Great resort highly recommended.
Elaine O'Dwyer
Greek holiday
This is the first time we've used Click and Go, the staff at the other end of the phone were very helpful, very straightforward once the booking was made and if you booked early enough you could pay in installments! Would use them again, the fact it's an Aer Lingus owned company is a plus. Louise and David Dublin
Louise Mc Guigan