About us
Amazing Holiday Memories. Guaranteed.
We know that booking a holiday should be straightforward, stress free & great value and that's what we're all about. At Click&Go, our promise is simple, to help you land the perfect getaway so that you can sit back, relax & let your holiday just click into place.
Whether you're looking to venture somewhere new or re-visit your favourite holiday haunt, we've got you covered. From sun holiday resorts, to city adventures or cruises on the high seas to far flung destinations, no matter what your budget, we will connect you with your perfect holiday.
Once upon a time…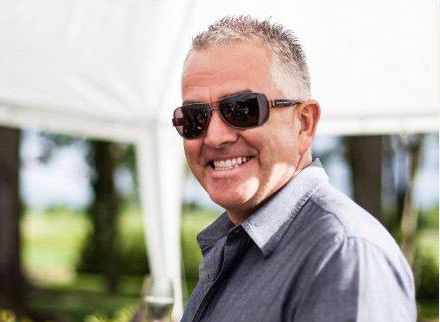 Founded in 2010, we are an Irish company that puts the human touch back into booking a holiday. However, our story began many years before. It started with one boy's childlike wonder and passion for holidays. At the age of 11 he was planning his family holidays, but this love of holidays went beyond his doorstep - it began to spread from house to house. Each time a neighbour needed a holiday the little boy would be more than happy to help them choose their perfect destination. He gave people the gift of the perfect holiday and in return he was given the tales of their travels. He brought their memories and tales with him wherever he went. This little boy truly understood that holidays are made of memories and moments that have the power to last a lifetime.

This boy was Paul Hackett, co-founder and CEO of Click&Go.
Click&Go timeline

What we're all about
Everyone at Click&Go takes pride in what they do and feel privileged to be selling something so precious as holidays. That's why we stay focused on delivering the best experiences possible for our customers, by living & breathing our brand values every single day.
we are forward thinking
We are constantly refining our website and technologies to help you book your holiday online in a simple and easy way

We offer you the flexibility to book your holiday your way. You can choose your own departure date & duration & tailor make your holiday through your booking.

Our award-winning deposits give you the option of paying for a holiday from as little as €1pp and paying the rest of the balance off in instalments. More information on Click&Go's €1 deposit here.
we are human
Everything we do is for the love of holidays and it's why we love to make your holiday the best it can be.

We're honest, passionate and are always there to share our expert knowledge or help you along the journey from start to finish from before you book your holiday until the day you arrive home.

We have in-depth knowledge of all the top holiday resorts & city destinations. We hand pick every property we sell based on our personal knowledge; selecting popular, quality, central accommodation to match the expectations of Irish holidaymakers.
we are responsible
We are Irish and proud, secure & 100% reliable. We take responsibility for your holiday & have the bonding to back it up.

Our office is based in Dublin and is full of experienced staff who can help with your booking or any queries you may have.

We offer local assistance in resort, who are there to help if required.
we are happy
Count on us. We're always there to listen and help you because we genuinely care.

We understand that your holiday is precious…it's where memories of a lifetime are made and we are over the moon to have a part to play in those moments.

That's why we make sure that booking yours is as easy as possible and why we're there for you at every step.
What our customers are saying
Very easy booking system
Very easy booking system. Paper trail excellent. Reminders on time. Life made simple for a hard working person!!
Annette O' Toole
Quick & easy
Quick and easy no complaints
Judy Hayden
Very helpful
Very helpful
Customer10033337
Excellent
Had the most excellent experience with booking with use and have booked a second holiday already thanks
Vanessa
Easy: efficient holiday site
Excellent easy efficient site. Great deals: easy to navigate site and all documents are directed to you with grest efficiency.. This is the best Site for travelling which I have found.
Louise Scallan
Lovely Holidy
Enjoyed a very nice holiday in Monte Gordo Hotel was as advertised, old fashioned but very clean and comfortable nice grounds and pool area,Fabulous Beach. good check in at Dublin Airport, Long andFrustrating check in at Faro. Transfers very good Will go again.
Pat Grant
Click and go to Albuferia
- Website was easy to access and navigate. - Apartments were spotless with nice helpful staff. - Good value for money. - All round great holiday experience.
Daniel Forde
Anniversary Trip …
I found my dealings with your staff to be enthusiastic, helpful and professional.
John Lynn
Compliments all round
Thank you so much Click and Go for helping me choose a wonderful holiday.The layout of Click and Go makes it very accessible and easy for everyone to use and browse. The staff have been absolutely amazing to me while I was booking this holiday. I felt each and everyone of the staff went out of their way to help me. I only had a certain few days that I could choose from/travel and C&G made my holiday possible for me. It was the first time I have used click and go and will certainly be using it again. I love the idea of staff picks, I have full faith in your team and will be checking these out next time. Once again I really cannot help you with everything you have done for me.
HelenR
MSC Meraviglia cruise. 13-20 October 2017.
Very helpful booking experience with Julie at Click&Go. Helpful advice and answers to several queries. My one recommendation would be to book airport/ship/airport transfers direct with MSC. Using separate transfer company meant we had to disembark at 8.50am on the final day and our flight home wasn't until 11.55pm. So a very long day. Those using the MSC transfer didn't have to disembark until 1.00pm or 3.00pm. Ship is amazing. Fabulous entertainment. Would recommend booking dinner and show for Cirque de Soleil, a unique experience. Really interesting excursions, especially to Taormina in Sicily. Only drawback is the few English speaking fellow passengers. All in all a good cruise.
Joseph Conneely
Great value in Turkey
A wonderful journey, lovely flight, 1st class service and excellent value combine to make a super holiday.
Joe Ryan
Straight forward booking process
Easy to navigate company website. Good selection of hotels, price includes airport transfer. I will use again for future holidays.
Monika Haitzmann
Excellent service and great prices
I spoke to one of the team over the phone and he could not have been more helpful. Great service and this is our second time using this company
Valerie
San Francisco
Excellent from start to finish. Once in a lifetime trip and ClickandGo made the experience even better. From the easy to use web and payment sites to the ever helpful Will any question we had about the trip was answered. Thanks a million will be using clickandgo again.
Sandra
Have been using click and go now for …
Have been using click and go now for the past few years for all our trips, always good value and everything is organised, some people complaining about the hotel been in the middle of no where when they booked, that is not click and go fault it is up to each person to research what they are buying, only complaint I have the past two or three hotels I had the room was a bit noisy ie close to a road or under the roof swimming pool but am sure I would of been moved if asked, also a number of times click and go has gotten dates or times of travel wrong make sure you double check everything they have sent you. Overall I have had a really good experience with click and go
Brian McArdle
Excellent and helpful service
Holiday Trip/ Cruise was well explained by staff member. Easy payment.
Hilary
Just back from Prague.Had a great trip …
Just back from Prague.Had a great trip and the hotel was in a great location. Found Click and Go so easy to deal with and great value. Would recommend to friends and will use them again.
Deirdre Hanrahan
Will defo use again
Fantastic customer service, Agent was really friendly and helpful
Denise
A good job
Very helpful and friendly
Customer10034011
Amazing value
First holiday with my boyfriend and it was all so easy to book. Everything is taken care of for you...amazing value for money with minimum stress
Customer10034220
I had never booked a holiday directly …
I had never booked a holiday directly online before but the service and knowledge I got from the staff was excellent. On arriving to the airport there was no waiting around for the transfer to the hotel. The hotel was great, on the main strip but in far enough from the strip, there was no noise. The pool was fantastic. Would definitely recommend it and yourselves looking to book.
Stephanie Hughes
very helpful staff and efficient
very helpful staff and efficient and friendly Austin Smith
Customer10033667
Fantastic family holiday
We had a lovely family holiday at a great resort with lots of amenities. Staff were very friendly I would recommend this hotel to everybody
Keith
Great holiday from start to finish
Great holiday from start to finish. Airport, transfers and hotel where all perfect, second time using click and go and will definitely be using again.
Robert
I never booked a holiday on line before …
I never booked a holiday on line before and i was nervous about what the accomdation would be like plus would the travelling all go to plan. Rwceived my full itinerary well in advance of my travel date. Was met by our click and go representative the other end who escorted us to our bus. Resort and apartment were beautiful. Were informed the day before of the time we would be collected to be brought back to airport and we were picked up and delivered on time. I can not rate the efficiency of this company highly enough and will certainly be doing my future travels with them and recommending them to othwra. Thanks click and go
Sheena Doorley
An Effortlessly enjoyable experience
Having had a health scare I felt the need to get away from everything familiar. Click and go allowed me to fulfill my dream without the hassle usually involved in finding good accommodation and the means to get there. The price was right too. What more could I ask for? Heaven on earth!
Kathleen
Perfect Service
This is the second time we have booked with Click and Go and we have booked again for our January 2017 holiday. Booking is easy and what we like the most is we can pay something each week which makes it easier. Included was our transfers and this makes all the difference. My fiancee had to contact an agent once and they are friendly and don't rush you off the phone. I would highly recommend Click&Go with confidence. The holiday packages are value for money and thankfully everything is explained and you are not surprised by any hidden costs.
Darren
Heplful sales staff
As a senior I prefer to book by phone and it is a pleasure dealing with Click Go as they will give advise if necessary and make suggestions as to what would be best for each customer. I have booked several holidays with them and will continue to do so and have recommended them to friends.
Margaret Colette Walsh
I had a wonderful holiday with click …
I had a wonderful holiday with click and go it is great aer lingus flights, transfers and hotel includes I have travel before with click and go and its great. will definitely go again with them Thank you so much.
Geraldine
First time booking with Click and Go
I had a lovely experience booking with a rep called Stephen i explained my husband is recovering from cancer and we where looking for a nice week in the sun, i found him to be very helpful.
Charmaine Whelan