About us
Amazing Holiday Memories. Guaranteed.
We know that booking a holiday should be straightforward, stress free & great value and that's what we're all about. At Click&Go, our promise is simple, to help you land the perfect getaway so that you can sit back, relax & let your holiday just click into place.
Whether you're looking to venture somewhere new or re-visit your favourite holiday haunt, we've got you covered. From sun holiday resorts, to city adventures or cruises on the high seas to far flung destinations, no matter what your budget, we will connect you with your perfect holiday.
Once upon a time…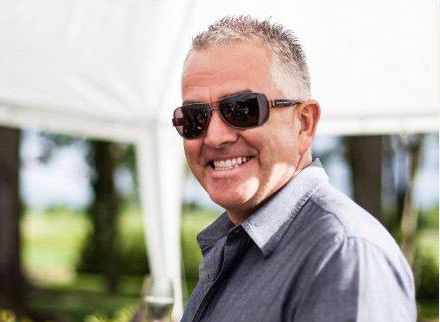 Founded in 2010, we are an Irish company that puts the human touch back into booking a holiday. However, our story began many years before. It started with one boy's childlike wonder and passion for holidays. At the age of 11 he was planning his family holidays, but this love of holidays went beyond his doorstep - it began to spread from house to house. Each time a neighbour needed a holiday the little boy would be more than happy to help them choose their perfect destination. He gave people the gift of the perfect holiday and in return he was given the tales of their travels. He brought their memories and tales with him wherever he went. This little boy truly understood that holidays are made of memories and moments that have the power to last a lifetime.

This boy was Paul Hackett, co-founder and CEO of Click&Go.
Click&Go timeline

What we're all about
Everyone at Click&Go takes pride in what they do and feel privileged to be selling something so precious as holidays. That's why we stay focused on delivering the best experiences possible for our customers, by living & breathing our brand values every single day.
we are forward thinking
We are constantly refining our website and technologies to help you book your holiday online in a simple and easy way

We offer you the flexibility to book your holiday your way. You can choose your own departure date & duration & tailor make your holiday through your booking.

Our award-winning deposits give you the option of paying for a holiday from as little as €1pp and paying the rest of the balance off in instalments. More information on Click&Go's €1 deposit here.
we are human
Everything we do is for the love of holidays and it's why we love to make your holiday the best it can be.

We're honest, passionate and are always there to share our expert knowledge or help you along the journey from start to finish from before you book your holiday until the day you arrive home.

We have in-depth knowledge of all the top holiday resorts & city destinations. We hand pick every property we sell based on our personal knowledge; selecting popular, quality, central accommodation to match the expectations of Irish holidaymakers.
we are responsible
We are Irish and proud, secure & 100% reliable. We take responsibility for your holiday & have the bonding to back it up.

Our office is based in Dublin and is full of experienced staff who can help with your booking or any queries you may have.

We offer local assistance in resort, who are there to help if required.
we are happy
Count on us. We're always there to listen and help you because we genuinely care.

We understand that your holiday is precious…it's where memories of a lifetime are made and we are over the moon to have a part to play in those moments.

That's why we make sure that booking yours is as easy as possible and why we're there for you at every step.
What our customers are saying
Great service good destinations excellent staff an
Great holiday every time loved Malta and the hotel was perfect .Short breaks are great value too .Going to Kraków next month with you and I know all will go as planned . Thank you for making holiday bookings so easy . Yours faithfully. Therese Murphy.
Customer10033394
Reliable
I booked a holiday with click and go for July . And it went brilliantly. No hiccups with anything. Aer lingus flight and great accommodation in the heart of my resort. Wouldn't book with anyone else now after click and go :)
Melissa
Playa Blanca Lanzarote - TBH Tropical Hotel
Excellent research service - website , layout, search functionality, options, destinations Excellent Flight options and payment options Excellent customer support/services
Amanda Holden
User friendly
Frist time I've used this website/company and was pleasantly surprised. No hidden extras, very easy to use and does what it says on the tin, fantastic value. All you need (bags, transfare, flights,hotels and insurance) pick and choose what suits you.
D Scorer
Smoothly run!
Smoothly run! This was my first time to use Click&Go to book a weekend to Budapst for myself and my boyfriend. All relevant documentation was issued promptly and it was all sasy to read/follow. The hotel was a little away from the city centre but it was on a direct bus route which was excellently serviced. The staff in the hotel were incredibly friendly and always opened the door for us to allow us upstairs. Really lovely people! Breakfast was fantastic with a great variety of freshly prepared and cooked foods and drinks available. The room was also well heated which was great for drying & warming up clothes! My only tiny critic was that our deluxe room bed was in fact two singles pushed together. Secondy, I don't know if it is cookies or demand, but I researched this trip on 3 different evenings, and by the time I was ready to book on the 3rd evening, the price had almost doubled. Now, I understand that in the modern technological society in which we live that all our movements online are monitored etc., but I just thought it was quite a jump in price in the space of a few days. I will have to book first time when I see a good deal from now on..!
Chloe
Easy to book & helpful staff
Its exactly what it says "click and go" easy. Helpful staff when you ring in. No issues ????
Customer
Easy All The Way
Having taken a chance on CnG.com not having heard of them before, I found the whole process a walk in the park. From the booking stage, to the stepped payments, to receiving the itinerary, the to the travelling, CnG were on the ball every step of the way. I wouldn't hesitate to use them again and absolutely no hesitation in recommending them to others. I am actively pursuing my next short break. First stop: ClicknGo.com
David
Well impressed
Couldnt fault the service ☺
Mrs Michelle Halpin
Excellent from beginning to end
Very well organised from beginning to end everything fell into place will definitely travel with click and go again great offers
Caroline
My dealings with Will Walsh were …
My dealings with Will Walsh were excellent.
Brendan Ebbs
Excellent services
As always booking with Click and Go is easy and good value for money.
Ann
My Me Time Holiday
It was my first holiday by myself. And from start to finish I could not fault click and go. They really done their homework. Everything was great. Through no fault of click and go the only disappointment was Aer Lingus changed from flight from 6pm to 11.40am flying out! Which was fine, extra day and all, but I had to take an extra annual leave day to cover this. Apart from that i was delighted with my holiday! The hotel was lovely, the location was amazing and I had a very relaxing trip which was what I wanted. Thank you so much click and go! Once again good job ????
Kathryn Gilligan
Helpful
It was quick to get the agent over the phone to get more information about my holiday Raj
Customer10032184
We booked out honeymoon with William …
We booked our honeymoon with William Walsh in Click & Go and he couldn't have been more helpful or amazing for us. There were some places he suggested that we hadn't considered and ended up being the best trip of our lives. Can't recommend C&G highly enough. Be sure to ask for Will!!!
Gary O'Sullivan
I had a wonderful holiday with click …
I had a wonderful holiday with click and go it is great aer lingus flights, transfers and hotel includes I have travel before with click and go and its great. will definitely go again with them Thank you so much.
Geraldine
Great holiday click and go are amazing …
Great holiday click and go are amazing they had everything arranged for us in simple format nothing complicated will be booking soon again for next year
Niall Abbey
Fantastic family holiday
We had a lovely family holiday at a great resort with lots of amenities. Staff were very friendly I would recommend this hotel to everybody
Keith
Made booking a city break extremely …
Made booking a city break extremely easy. Took away the hassle of matching hotel days and flight dates yourself.
Maria
Value & servive
Excellent value .. Great service provided. Would definitely recommend click & go to family & friends
Margaret
Great
Click@Go is the perfect way to go in holidays. Just as the name easy in just a few clicks.
Sebastian
EASY
EASY AND FRIENDLY TO YOU
MICHAEL KAVANAGH
Couldn't be more satisfied with every aspect of
Couldn't be more satisfied with every aspect of my Click&Go holiday in Olhão Portugal I honestly consider this company as one of the most trustworthy and reliable in the field...from the moment of booking to the return trip home Property exceeded my expectations. Very fair price for Real Marina Residences. Olhão is a charming quiet resort.
Dermot
Will be booking all my holidays on click and go fr
We booked our holiday to Croatia through click and go. Everything was so clear and simple from the moment we booked. Transfers to and from the airport were there on time and there was no confusion. Accommodation was exactly as described on the website. We will 100% be returning to Croatia again and will be booking all future holidays through click and go from now on!
Nicole
First class service from browsing the website to b
The clickandgo website is so easy to browse and use . It is a very informative website and the price you're quoted is what you pay , no hidden extras . This makes planning and booking the holiday very easy . Constant email updates makes sure you're well organised and ready to go too.The whole experience from browsing to booking, airport to destination ,resort to departure was made straight forward, informative and comfortable . Definitely the best I have booked a package type holiday from. Thanks so much to all at click and go for a wonderful experience for my family and I !
Karen
Click and go were great to book with
Click and go were great to book with. Everything straight forward and stress free. Only fault was breakfast in hotel. We stayed in hotel delux. Very clean, rooftop pool was gorgeous & room was perfect. Stayed 10 nights and tried breakfast twice, it was terrible.
Paddy
Super
Everything was perfect pick was there dropped off at door of hotel and collected on way home what more could you ask for.... Will definitely use this site again and again
Eamon
Accurate and Easy
My First time using ClickandGo. I found the site to be very user friendly, accurate, and any extras were easily identified. The final figure was exactly as advertised. The travel documents were in my email immediately and so far I would have no hesitation recommending the site.
Pat
Algarve with Click and Go
We had an excellent holiday.Click and Go took all the hassle out of booking our holiday to the Algarve.
Diarmaid Cregan
We recommend!
No issues really. Everything was as described which is as much as we can ask for. We got all the information we needed and didn't need to contact anyone outside of the booking process. Good standard (budget!) accommodation and transfers were on time. Flights were with Aer Lingus so no issues. We would use Click&Go again.
Darren Crowe
First time booking a holiday on line and got first
this was my first time booking a holiday online and I was given a great service and advice from a lady called Jill she helped me in every way possible and went over and above her duty. Look forward to booking with ye again. Thank u again for my holiday great service and great price.
CustomerDonal O Sullivan Enniscorthy Wexford Irela