About us
Amazing Holiday Memories. Guaranteed.
We know that booking a holiday should be straightforward, stress free & great value and that's what we're all about. At Click&Go, our promise is simple, to help you land the perfect getaway so that you can sit back, relax & let your holiday just click into place.
Whether you're looking to venture somewhere new or re-visit your favourite holiday haunt, we've got you covered. From sun holiday resorts, to city adventures or cruises on the high seas to far flung destinations, no matter what your budget, we will connect you with your perfect holiday.
Once upon a time…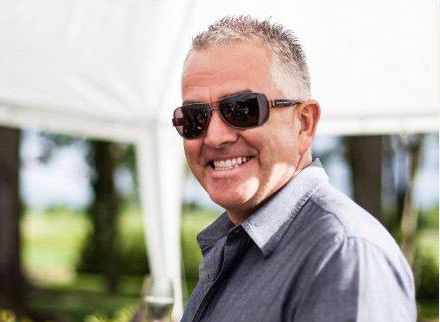 Founded in 2010, we are an Irish company that puts the human touch back into booking a holiday. However, our story began many years before. It started with one boy's childlike wonder and passion for holidays. At the age of 11 he was planning his family holidays, but this love of holidays went beyond his doorstep - it began to spread from house to house. Each time a neighbour needed a holiday the little boy would be more than happy to help them choose their perfect destination. He gave people the gift of the perfect holiday and in return he was given the tales of their travels. He brought their memories and tales with him wherever he went. This little boy truly understood that holidays are made of memories and moments that have the power to last a lifetime.

This boy was Paul Hackett, co-founder and CEO of Click&Go.
Click&Go timeline

What we're all about
Everyone at Click&Go takes pride in what they do and feel privileged to be selling something so precious as holidays. That's why we stay focused on delivering the best experiences possible for our customers, by living & breathing our brand values every single day.
we are forward thinking
We are constantly refining our website and technologies to help you book your holiday online in a simple and easy way

We offer you the flexibility to book your holiday your way. You can choose your own departure date & duration & tailor make your holiday through your booking.

Our award-winning deposits give you the option of paying for a holiday from as little as €1pp and paying the rest of the balance off in instalments. More information on Click&Go's €1 deposit here.
we are human
Everything we do is for the love of holidays and it's why we love to make your holiday the best it can be.

We're honest, passionate and are always there to share our expert knowledge or help you along the journey from start to finish from before you book your holiday until the day you arrive home.

We have in-depth knowledge of all the top holiday resorts & city destinations. We hand pick every property we sell based on our personal knowledge; selecting popular, quality, central accommodation to match the expectations of Irish holidaymakers.
we are responsible
We are Irish and proud, secure & 100% reliable. We take responsibility for your holiday & have the bonding to back it up.

Our office is based in Dublin and is full of experienced staff who can help with your booking or any queries you may have.

We offer local assistance in resort, who are there to help if required.
we are happy
Count on us. We're always there to listen and help you because we genuinely care.

We understand that your holiday is precious…it's where memories of a lifetime are made and we are over the moon to have a part to play in those moments.

That's why we make sure that booking yours is as easy as possible and why we're there for you at every step.
What our customers are saying
Great holiday, easy to book!
Booked with click and go, as they had the €1 deposit (flying aer lingus). Payments were clear and taken on time. All documents were sent promptly, all info provided. Bus was direct to hotel from airport and return. Had no problems whatsoever and will use them again! :) our holiday was perfect!
Gracemonkey@2
Super travel company
Have booked sun holidays to lanzarote and Spain over the last two years and this year we went to New York with Click and Go. Each trip has been great, hotels exactly as described, trips very well priced and we enjoyed each holiday. Cannot recommend them enough. Would not hesitate to book again. Thanks Click and Go!
Trish Cronin Gavigan
I will book again with click& Go good service no c
Click&Go I will book another Holiday very soon girls on phone line very helpful and €1 Deposit is great
Christine
Thank you so much!!
We recently came back from a fantastic holiday. Thank you so much click and go for helping us along the way. Booking process was so easy, customer care were fantastic and so fast at answering questions and helping us upgrade. Prices were great for every budget and we loved the payment plan option. Will definitely use click and go for all our holiday bookings going forward and have recommend to all our friends and family, two of which have booked their holidays with click and go recently based on our recommendations. Once again thank you so much.
Sarah
no complaints at all
no complaints at all , everything went perfectly
Beth Kilkenny
This was my first and won't be my last …
This was my first and won't be my last holiday with Click&Go, it was the best service i have ever received for holiday management etc, i used the online site to manage all the booking details and payments and it is flawless, really user friendly and easy to use. I travelled to Costa Teugise and stayed at the Sands Beach Resort, my rating for that is 10/10 great place for my mum and my son, they each had a wonderful time lots for them to do. The Staff were freiendly the food was amazing i definitly recommend going half board. To the Staff at the Resort and the Staff at Click&Go a huge thank you for a wonderful holiday ! I will be back soon :-)
Nathan Cronin
Super holiday website
Hassle free booking, excellent service, will be booking with click and go again
Irene
Booking
Customer Care very good I was trying to book it online and customer care rang me.they took the booking on the telephone. They were very good.
Sandra O'Reilly
Will be booking all my holidays on click and go fr
We booked our holiday to Croatia through click and go. Everything was so clear and simple from the moment we booked. Transfers to and from the airport were there on time and there was no confusion. Accommodation was exactly as described on the website. We will 100% be returning to Croatia again and will be booking all future holidays through click and go from now on!
Nicole
Very helpful service
Excellent help from staff when choosing our holiday destination and excellent holiday will definitely be using click and go away ???? only bad thing in that it's over and want to go again ????
Niamh
I would recommend this company. We had no problems
We had a great experience. we didnt have any problems with click and go at all .
Breideen
Excellent Service
Dealing with ClickandGo from the very start was so easy and professional. Agents were so pleasant to deal with.
Assumpta
Greek holiday
This is the first time we've used Click and Go, the staff at the other end of the phone were very helpful, very straightforward once the booking was made and if you booked early enough you could pay in installments! Would use them again, the fact it's an Aer Lingus owned company is a plus. Louise and David Dublin
Louise Mc Guigan
Booking holiday
Great company had no problems booking with these people nice and smooth
Annette
Amazing service everytime
I have been booking all my holidays with clickandgo for the past few years and has never been a let down. Very easy to use with great payment options. Always reccomend the best hotels which have never dissapointed me.
Ciara
Brilliant
I found my experience with Click and Go seamless from start to finish. Nothing was too much trouble.
Seamus
Excellent
Went last April on holiday to Costa del sol with click & go, very impressed, booked again for may , great service ????
Hester
First Timer
Saw a great deal online and decided to take advantage of it. Online booking process simple even for a technophobe like me. Transfers and accommodation exceeded my expectations. Will be using them again.
Colum O'Reilly
very simple
Found the website easy to navigate. Great choice also
Grace Doyle
Maspalomas end of May week long brake
Flights went on time hotel was good every thing went according to plan. No complaints.
CustomerFergus Keating
Very happy with overall holiday
Amarin Resort Rovinj -Very happy with overall holiday. Staff very helpful and Croatian people in general very friendly. Beautiful resort and the tour guide met with us on first day and gave us lots of useful information about the resort and the town and exchanging money. And we had her contact details if needed so this was a plus. Accommodation was very clean and good size studio apartment with kitchen area separate to sleeping area. Clean towels every day and safety deposit box in room at no extra charge. Shower in bathroom was a bit small but no complaints otherwise. Very accessible to beach and pools and free bus to Rovinj during the day, 12 Kuna at night and the sea taxi was 25 Kuna one way but very picturesque approach to the town of Rovinj. (Exchange rate was about 7 Kuna to 1 Euro when we were there) Supermarket on site very handy but probably a little more expensive that those in the town. We arrived late on Saturday night so a welcome pack for essentials .... milk, water, bread etc. would have been handy. Not sure if this can be done through reception - information on this would be helpful from Click and Go. Town of Rovinj is beautiful and you can watch the sunset from its many restaurants along the port or from the church of at the top of the town. Lovely quaint streets with lots of little shops, small art galleries and restaurants, you can wander around them for hours but wear good shoes as cobbles slippy. Would highly recommend this resort. The shuttle service to and from airport was great but bus arrived 20 mins early to collect from hotel on departure date so lucky we were at reception early as driver seemed in a hurry.
McLoughlin
Info provided in a clear & precise manner
It was relatively easy to navigate this site as I am always anxious booking online that I may have missed something. Would be happy to use this site again but will probably phone the company during the week to check a few bits.
Casper30
Clickand go.com
I found it very easy to book, everything was very clear and straightforward
Esther Porter
Trip to Krakow for 3 nights
Trip to Krakow for 3 nights. All went very smoothly. Flights, accommodation, transfers all worked well. Although, accommodation was on first floor of building and not easy to locate at night. Taxi driver dropped us on other side of road and just pointed to general area of building. Breakfast served in restaurant across the road and only able to select from limited selection. Krakow is a lovely city and lots to do.
John.
Excellent
Excellent, very user friendly. Even offers a payment plan. Would highly recommend !
Niamh
We booked our holiday through Click & …
We booked our holiday through Click & Go went to Cambrills Spain and stayed in Pins Platja appartments which were right on the beach which was perfect for us as we had two small children. Not one issue from the time we booked till the time we came home. I had a few questions in the beginning and that was it no problems on the whole trip perfect holiday. We will definitely book our next holiday with them so good.
Aidan Fitzpatrick
Very good...
Very good would definitely use again
Ann
great holiday in algarve
we were very pleased with click and go and would use them again, Hotel Dom Jose in quarteria was excellent and transfer from and to airport arrived on time
Paul O'Donnell
Fuerteventura, May 2017
This is our third holiday with click and go and after a shaky first experience to France we have had two five star experiences. On our recent visit to Fuerteventura, we had excellent accommodation at the Geranios suites and Spa but for us getting from A to B and back from B to A is very important. Ryanair flights were excellent, efficient and on time. Transfer to and from accommodation was flawless. We shall use click and go in the future. Sean Buckley, Dublin Ireland.
Sean Buckley
Excellent website.
Nice, simple and clear website. Really easy to navigate. Would highly recommend. Great budget holidays. We just hope our long awaited holiday now lives up to expectations. Watch this space.
Mary Morgan