About us
Amazing Holiday Memories. Guaranteed.
We know that booking a holiday should be straightforward, stress free & great value and that's what we're all about. At Click&Go, our promise is simple, to help you land the perfect getaway so that you can sit back, relax & let your holiday just click into place.
Whether you're looking to venture somewhere new or re-visit your favourite holiday haunt, we've got you covered. From sun holiday resorts, to city adventures or cruises on the high seas to far flung destinations, no matter what your budget, we will connect you with your perfect holiday.
Once upon a time…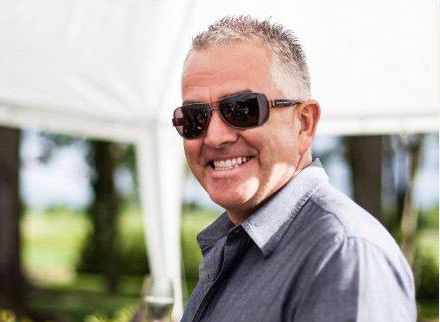 Founded in 2010, we are an Irish company that puts the human touch back into booking a holiday. However, our story began many years before. It started with one boy's childlike wonder and passion for holidays. At the age of 11 he was planning his family holidays, but this love of holidays went beyond his doorstep - it began to spread from house to house. Each time a neighbour needed a holiday the little boy would be more than happy to help them choose their perfect destination. He gave people the gift of the perfect holiday and in return he was given the tales of their travels. He brought their memories and tales with him wherever he went. This little boy truly understood that holidays are made of memories and moments that have the power to last a lifetime.

This boy was Paul Hackett, co-founder and CEO of Click&Go.
Click&Go timeline

What we're all about
Everyone at Click&Go takes pride in what they do and feel privileged to be selling something so precious as holidays. That's why we stay focused on delivering the best experiences possible for our customers, by living & breathing our brand values every single day.
we are forward thinking
We are constantly refining our website and technologies to help you book your holiday online in a simple and easy way

We offer you the flexibility to book your holiday your way. You can choose your own departure date & duration & tailor make your holiday through your booking.

Our award-winning deposits give you the option of paying for a holiday from as little as €1pp and paying the rest of the balance off in instalments. More information on Click&Go's €1 deposit here.
we are human
Everything we do is for the love of holidays and it's why we love to make your holiday the best it can be.

We're honest, passionate and are always there to share our expert knowledge or help you along the journey from start to finish from before you book your holiday until the day you arrive home.

We have in-depth knowledge of all the top holiday resorts & city destinations. We hand pick every property we sell based on our personal knowledge; selecting popular, quality, central accommodation to match the expectations of Irish holidaymakers.
we are responsible
We are Irish and proud, secure & 100% reliable. We take responsibility for your holiday & have the bonding to back it up.

Our office is based in Dublin and is full of experienced staff who can help with your booking or any queries you may have.

We offer local assistance in resort, who are there to help if required.
we are happy
Count on us. We're always there to listen and help you because we genuinely care.

We understand that your holiday is precious…it's where memories of a lifetime are made and we are over the moon to have a part to play in those moments.

That's why we make sure that booking yours is as easy as possible and why we're there for you at every step.
What our customers are saying
Fantastic service
Fantastic service. Holiday went so smoothly. A few hiccups at the organising stage but nothing that the great staff at Click&go were not able to sort out for me. Thank you everyone and have already recommended you to friends.
Muriel Sharpe
Brilliant always use click and go
Brilliant always use click and go. Great service, And great value. Have nothing negative to say. Just back from a fabulous week in Croatia and everything was exactly as advertised. Looking forward to next year.
Bernadette
Great value and easy to book on line
Great locations great prices and good and easy site to book your holiday on
Finbarr
THEY WERE VERY GOOD TO DEAL WITH, AND WE HAD NO PR
we stayed at Villa Romano and i would go back there again, i would have liked if we could have flown in to Reus Airport as we found the Travel from Barcellona a bit much,i would love to go back again this year for Robert;s 70th Birthday if we can afford it i hope there might be a Deal on that we could get again, Thank you very much to all who helped us to book this Holiday xx
Robert Trevor
First time booking a holiday on line and got first
this was my first time booking a holiday online and I was given a great service and advice from a lady called Jill she helped me in every way possible and went over and above her duty. Look forward to booking with ye again. Thank u again for my holiday great service and great price.
CustomerDonal O Sullivan Enniscorthy Wexford Irela
Great Holiday
Second time travelling with Click & Go, I have no hesitation in recommending this company. I`ll be booking again
Rosemary Devereux
Budapest holiday
First class experience from booking right through to flights and accommodation gorgeous city .we will be booking again for next year
Brendan
Excellent experience
Excellent experience
Padraic Layden
Great holiday nice and relaxing had an …
Great holiday nice and relaxing had an amazing time
Kenny Smith
clickandgo
We have travelled with this companysince their first year in business. We have no hesitation in giving them 5 stars. All our trips have gone smoothly and we thoroughly enjoyed each one. their customer service is excellent and they bend over backwards to accomodate .
Mary
Enjoyable experience
Everything went smoothly, could not fault anything. We really enjoyed our holiday and would recommend click and go to everyone.
Emma
I would definitely recommend Click & Go…
I would definitely recommend Click & Go for holiday bookings. Good value. Website is easy to use and they even have people on the end of the phone to deal with queries, a miracle!
Patricia
Very professional and prompt.All the…
Very professional and prompt.All the documents were send and in order
Catherine
Won't go!! if it's not Click& Go
This is our 3rd holiday booked with Click&Go, and as usual it was a great experience, can highly recommend to anyone thinking of booking a holiday, from the time we arrived at the airport in Lanzarote to coming home everything ran smoothly, we will be booking next year's holiday in December with Click&Go and looking forward to the easy payment plans. ??
Griffeen Celtic
holiday
First time booking with this company and very happy so far looking forward to our holiday now
Kathleen
This was so easy to do
This was our 1st time managing our own trip but C&G did it all. It was so flexible and we didn't encounter any problems with the travel arrangements. The flight times were great and the accommodation was just as described - central / clean / spacious. We were chuffed with the experience and will travel with C&G again
Una H, Dublin
Sands Beach - Always Great
We had a great 10 days at the Sands Beach Resort in Lanzarote - this is the 3rd time we have been to this resort and it will not be the last. It is a great spot for families, very safe for kids all ages, lots of pools and not too many fights for sunbeds. Reception are great we had an issue with bugs in apartment and we got moved straight away no questions asked. We went self catering so I cant comment on the all inclusive buffet - snack bar is expensive so we used the small bar across the road which was much better value for money for food and beer. Evening entertainment is suitable for all ages and kids disco is still going strong. Great resort highly recommended.
Elaine O'Dwyer
Easy and very efficient
Easy and very efficient, excellent value for money
Geraldine Gordon
Easy
Easy to use website good value for money so lookong forward to the 17th oct to checm out berlin....will let you know about holiday
Donna
Excellent Company to Travel with
I have booked all my holidays for the last 4 years with Click & Go and find the service top class, the information available on the Web Site and the service of the staff on the other side of the phone is of a very high standard The company offer great hotels and resorts and always matching the information on the Web Site Always very happy to travel with Click & Go. Michael
Michael J
Excelleny
absolutely the best holidays I ever had. Highly recommend clickandgo.com, everything was very well organised.
Emilia
Very Satisfied
I found a really good deal at a really good location. I will be using Click and Go in the future from now on. Very satisfied with the service I received and am looking forward to the break away
Customer10034702
A week in Portugal for €300
A week in Portugal for €300 I booked a week in portugal with Click&Go for €300 per person. We were able to pay in installments which i appreciated at the time. The hotel was fab and it included breakfast and transfers. All the information was sent to me with plenty of time. It was fantastic value and i would recommend them and use them again.
Susan
I had a wonderful holiday with click …
I had a wonderful holiday with click and go it is great aer lingus flights, transfers and hotel includes I have travel before with click and go and its great. will definitely go again with them Thank you so much.
Geraldine
excellent service
excellent customer service.Great choice delighted with our booking very simple to book.
Customer10032021
BERLIN
HAD 4 DAYS IN BERLIN STAYED AT THE WYNDHAM EXCELSIOR HOTEL PERFECT LOCATION FOR ALL TRANSPORT NEEDS.IN MY VIEW NOT A 4*HOTEL. CARPETS VERY DIRTY SEATING IN FOYER NEEDS TO BE RENEWED.BREAKFAST WAS POOR. RECEPTION STAFF NICE & HELPFUL ALWAYS.ROOM ALTHOUGH SMALL WAS OK.NO PROBLEMS HAVING A GOOD NIGHTS SLEEP! LOVED THE CITY ITSELF PLENTY TO SEE AND LOADS OF SHOPS (HIGH PRICED) IN EVERY PLATZ. UNFORTUNATELY MY VIEW OF GERMANS WAS NOT ENHANCED AS I HAD HOPED! LACK OF SENSE OF HUMOUR TOGETHER WITH THEIR ABRUPT MANNER CONFIRMED MY OPINION. VALUE FOR MONEY WITH CLICK & GO WAS EXCELLENT. HAVE USED THEM BEFORE AND HAVE NEVER HAD A PROBLEM.
Rosemary Kennedy
Great Company
so easy to use had fantastic holiday and will be re booking with you again
Linda Flynn
Trip to Rome
Enjoyed our trip to Rome very much however hotel is quiet a bit away than centre I didn't think it would be that far had to get 2 different metros trains into Rome centre hotel was satisfactory clean and staff very nice not a great option for breakfast unless u like to peel and chop your own fruit bar in hotel was situated in foyer got impression hotel staff were not too keen on having to serve in bar! District very suburbian lots of apartment blocks overall enjoyed the break
Margaret O Donnell
Excellent
This was our first time booking with Click and Go. I found them excellent to deal with and to make a booking on their website was not difficult at all. Everything was clearly stated and I had no difficulty choosing our holiday from a very wide range of hotels etc. The choice they offer from apartments only up to all inclusive is excellent! I would not hesitate to recommend them
Ann
Wonderful holiday but would not rate…
Wonderful holiday but would not rate apartments attached to the Grand hotel as 5 star but would rate them at 3and half. Wendy was very helpful when booking the holiday. So thanks to all?
Margaret Fennessy