About us
Amazing Holiday Memories. Guaranteed.
We know that booking a holiday should be straightforward, stress free & great value and that's what we're all about. At Click&Go, our promise is simple, to help you land the perfect getaway so that you can sit back, relax & let your holiday just click into place.
Whether you're looking to venture somewhere new or re-visit your favourite holiday haunt, we've got you covered. From sun holiday resorts, to city adventures or cruises on the high seas to far flung destinations, no matter what your budget, we will connect you with your perfect holiday.
Once upon a time…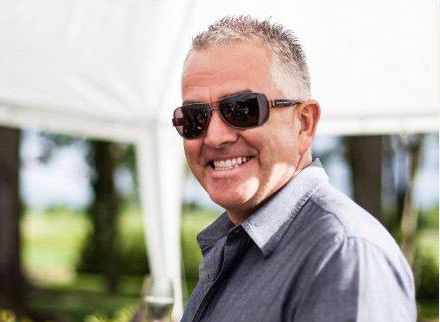 Founded in 2010, we are an Irish company that puts the human touch back into booking a holiday. However, our story began many years before. It started with one boy's childlike wonder and passion for holidays. At the age of 11 he was planning his family holidays, but this love of holidays went beyond his doorstep - it began to spread from house to house. Each time a neighbour needed a holiday the little boy would be more than happy to help them choose their perfect destination. He gave people the gift of the perfect holiday and in return he was given the tales of their travels. He brought their memories and tales with him wherever he went. This little boy truly understood that holidays are made of memories and moments that have the power to last a lifetime.

This boy was Paul Hackett, co-founder and CEO of Click&Go.
Click&Go timeline

What we're all about
Everyone at Click&Go takes pride in what they do and feel privileged to be selling something so precious as holidays. That's why we stay focused on delivering the best experiences possible for our customers, by living & breathing our brand values every single day.
we are forward thinking
We are constantly refining our website and technologies to help you book your holiday online in a simple and easy way

We offer you the flexibility to book your holiday your way. You can choose your own departure date & duration & tailor make your holiday through your booking.

Our award-winning deposits give you the option of paying for a holiday from as little as €1pp and paying the rest of the balance off in instalments. More information on Click&Go's €1 deposit here.
we are human
Everything we do is for the love of holidays and it's why we love to make your holiday the best it can be.

We're honest, passionate and are always there to share our expert knowledge or help you along the journey from start to finish from before you book your holiday until the day you arrive home.

We have in-depth knowledge of all the top holiday resorts & city destinations. We hand pick every property we sell based on our personal knowledge; selecting popular, quality, central accommodation to match the expectations of Irish holidaymakers.
we are responsible
We are Irish and proud, secure & 100% reliable. We take responsibility for your holiday & have the bonding to back it up.

Our office is based in Dublin and is full of experienced staff who can help with your booking or any queries you may have.

We offer local assistance in resort, who are there to help if required.
we are happy
Count on us. We're always there to listen and help you because we genuinely care.

We understand that your holiday is precious…it's where memories of a lifetime are made and we are over the moon to have a part to play in those moments.

That's why we make sure that booking yours is as easy as possible and why we're there for you at every step.
What our customers are saying
easy friendly
does what it says
Customer10032559 Claire
From the moment i picked up the phone …
From the moment i picked up the phone and rang Click and go the whole experience was extremely positive. Within minutes he had my whole holiday sorted and it was also superb value for money. They had every situation taken care of and sent me on my dockets 2 weeks before the holiday with everything i needed . I would recommend this company to anyone who wants to take the worry out of organising there holiday and getting great value for money . Well done.
Sean Casey
Brilliant as usual
Click and go were fantastic to deal with, unfortunately the hotel we booked would only get 2 stars. We have used click and go before and we old do so again.
Sinead Nic Gabhann
Couldnt fault it
From booking to landing back home it was perfect. Excellent value for money, great customer service and great choice in locations. The only problem I had was confusion in finding the transfers at the airport in Spain but I will definitely be booking with click and go from now on
Claire Hawkins-Lynch
Just back from my weeks holiday to …
Just back from my weeks holiday to Tenerife and this was my first time to book with Click&Go and I have to say I was very impressed with everything the hotel/apts were lovely in a great location with very friendly helpful staff and it was spotless clean the cleanest hotel I have ever stayed in actually and I've stayed in many over the years. The resort in Puerto de la cruz was fab with great restaurants and bars to choose from every night and the food was amazing I will definitely go back again so thank you Click&Go for an amazing holiday for both myself and my 15 year old daughter coz we both had a great holiday! Brian Cunningham
Brian
Excellent
Would recommend to anyone!
Marianna
Holiday
Had a great holiday everything worked out great will use click and go company again
Patrick
Easy to book & helpful staff
Its exactly what it says "click and go" easy. Helpful staff when you ring in. No issues ?
Customer
Top class holiday options with…
Top class holiday options with Click&Go When they branch out to the likes of poland there both on a winner...??
Thomas&Dolores
Very easy to use and it was cheap as…
Very easy to use and it was cheap as chips. Would definately booj threw click and go in the future
Helen
First time useing click & go very…
First time useing click & go very impressed .great holiday.
Breeda Kealy
Fantastic company to book with ?
Will from click and go recently booked our cruise and he was so helpful and booked us the most fantastic cruise it was more then just a holiday it was an experience our family had an amazing time. I would highly recommend using Click &Go again and even looking at booking again for next year Thanks Will
Tracey Crowley
Great experience
Our flight had been cancelled to New York due to the bad snow over there and that same morning i received a call from Sharon Lynch at Click N Go who went beyond and above to help me and my wife get another flight. We got a flight for 3 days later which suited us both and she ensured that we got another hotel as oyr original one wasnt available those new dates. Sharon did all the dirty work and not once appeared unprofessional or nice to speak with. We would definitely book again with Click N Go thanks to Sharon's help.
Alan Foley
Great service
Great service. Pay your holiday as you go with a low deposit and regular emails as reminders.
Sandra
Everything was so good hazzel free was lovely holi
Click and go made everything so easy they where so helpful great flight and holiday will used again
Eilish Martin
Flight was amazing
Flight was amazing, hotel was lovely & breakfast was gorgeous. We could have done with information on public transport and places to visit before we went because found it hard to figure it out when we got there
Monica Duffy
The hotel apartment you selected for us…
The hotel apartment you selected for us was perfect.So spacious and spotless and 10 minutes to great beach.I rang your office the day after we came home to complement you on selecting this for us.It would be easier to find bus driver if he held up placard with"Click and Go"
Alexander
Berlin
Had a fantastic time in Berlin,great city with plenty to see and do
Paula
Excellent, efficient service ?
Excellent efficient service ??
Customer10032888 Grainne ODoherty
Booking Holiday to Portugal
Very easy, great customer service and very friendly and helpful staff
Francis Copeland
Awesome fantastic life-change
I used clickandgo may 2015 and have now booked again for June 16 was very happy with everything and my holiday was amazing clickandgo is the site for me thanks guys ?
Lee Lovell
Must use it again
No issue on my booking experience. Devery thing went according to plan.accommodation was well up to our expectations. Will use Click & Go again. Nice link up with Aer Lingus.
Gerry Johnson
Easy to use
An easy site to navigate and purchase all in. No hidden agenda.. Great for booking a weekend away..
Deirdre
Lovely holiday arranged by CLICK AND…
Lovely holiday arranged by CLICK AND GO. This must be our 7th or 8th holiday with this company and we've never been disappointed. Recommend them to anyone.
Una
Excellent Company
No hassle booking with Click&Go to The Volcan Hotel in Playa Blanca and even though I was not happy about hotel works that would be going on in the hotel that we had just booked, Click&Go made enquires and they kept in contact with me several times via email to assure me that I my stay would not be affected. When we arrived at the hotel the guy on reception mentioned he had notes from Click&Go (assuming it was their enquires on my behalf) and we were upgraded!! We were thrilled and all thanks to Click&Go. I will definitely book with them again.
Caroline Brennan
Very happy with the user friendly…
Very happy with the user friendly process. Would definitely recommend Click&Go. I will be using yr Company in future. Happy out with holiday destination and hotel.
Niall
Booking my holiday through click and go…
Booking my holiday through click and go was the best for me, I could pay in installments and everything was organised for me, no worrying about finding my way from the airport to the hotel etc.
Shauna
Trustworthy - do exactly what they say.
Happy with all aspects, called the Customer Service team very responsive and helpful. Everything worked like clockwork - travel with Click & Go frequently for this reason.
Kitty
BERLIN
HAD 4 DAYS IN BERLIN STAYED AT THE WYNDHAM EXCELSIOR HOTEL PERFECT LOCATION FOR ALL TRANSPORT NEEDS.IN MY VIEW NOT A 4*HOTEL. CARPETS VERY DIRTY SEATING IN FOYER NEEDS TO BE RENEWED.BREAKFAST WAS POOR. RECEPTION STAFF NICE & HELPFUL ALWAYS.ROOM ALTHOUGH SMALL WAS OK.NO PROBLEMS HAVING A GOOD NIGHTS SLEEP! LOVED THE CITY ITSELF PLENTY TO SEE AND LOADS OF SHOPS (HIGH PRICED) IN EVERY PLATZ. UNFORTUNATELY MY VIEW OF GERMANS WAS NOT ENHANCED AS I HAD HOPED! LACK OF SENSE OF HUMOUR TOGETHER WITH THEIR ABRUPT MANNER CONFIRMED MY OPINION. VALUE FOR MONEY WITH CLICK & GO WAS EXCELLENT. HAVE USED THEM BEFORE AND HAVE NEVER HAD A PROBLEM.
Rosemary Kennedy
As a self confessed control freak I had …
As a self confessed control freak I had a few reservations about letting someone else deal with organising my holiday. However everything was seamless, flights to hotel and we have just come back from a wonderful trip. I would recommend this company to anyone booking a holiday.
Orla Fisher