A Clickie Customer Reviews… PortAventura World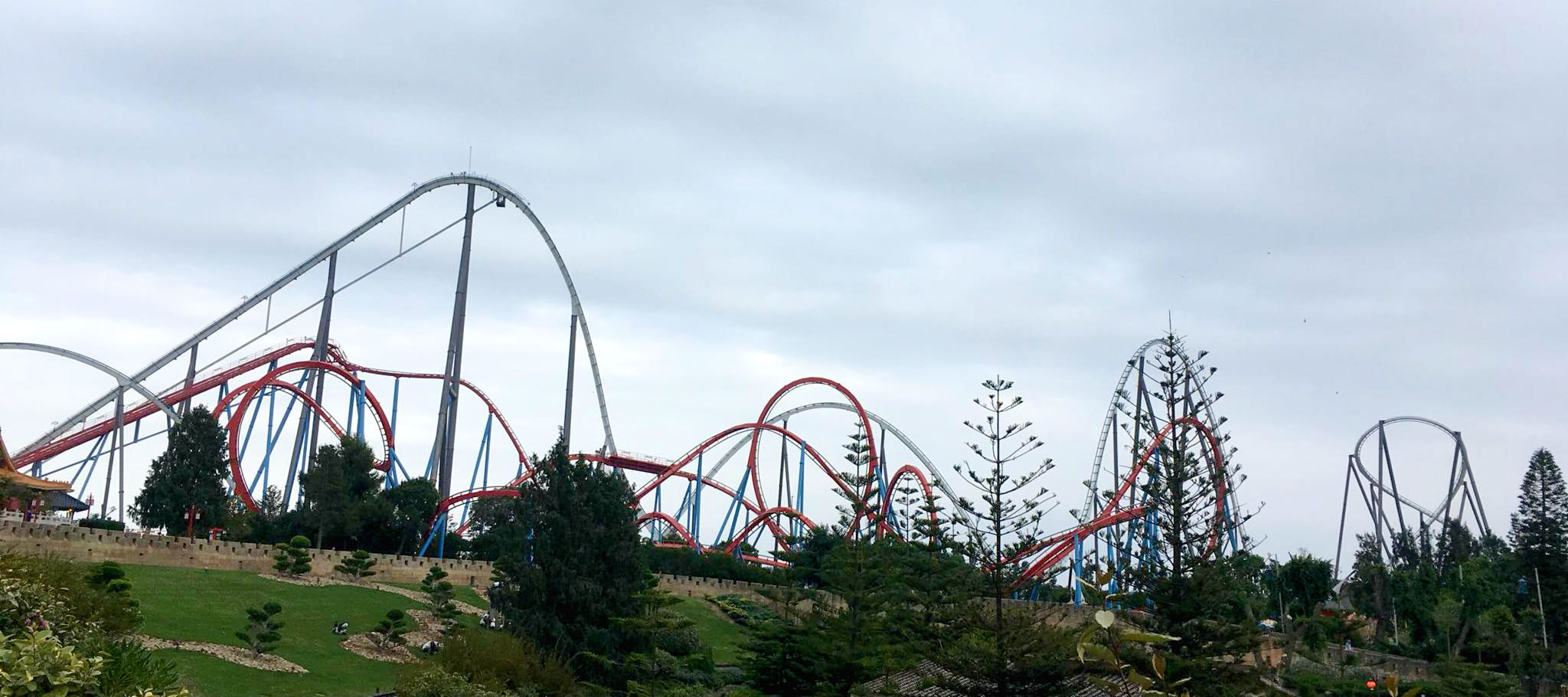 One of our lovely customers, Siobhan (you might recognise her from 2014's Operation Transformation), wrote a fantastic review of her holiday to PortAventura World on her Facebook page and kindly let us publish it on our blog. Read below to find out what she thought…
---
We went for seven nights fully inclusive with Click&Go to El Paso Hotel, PortAventura with full access to the theme park.
Hotel in PortAventura
This Mexican themed hotel (Hotel El Paso) was lovely. This seems to be the only hotel in the PortAventura hotel group that does fully inclusive. It's a couple of hundred metres walk from the entrance of the park but if you're feeling really lazy you can get a complimentary ride on the train to the gate!
Evening entertainment for the kids with a mini disco and a show that even I got great entertainment out of. Poor Ger was pulled up onto the stage to dance and it made our night; the kids fell around the place laughing at him! There's a kids club too, but mine were having none of it (unfortunately!)
Pool in Hotel El Paso
It had a beautiful pool with jacuzzi and a shipwreck; the kids had a great time! It was a little cool for my old bones but I was made get in a couple of times – you know yourself, once you're in and active you don't notice the cold!
Room in Hotel El Paso
King sized bed and a bunk bed, much to the kids delight! Rooms were cleaned daily with fresh towels.
Board and Food in Hotel El Paso
Fully inclusive with plenty to choose from. Buffet breakfasts, lunches and dinners. Two nights to dine in an a la carte restaurant on site. The poolside bar served food during the day also; hot dogs, burgers, chips etc. Ice cream on tap. Great variety of food in the buffet and plenty of it.
Also, you get vouchers for full meals in the parks for every day! Starter, main, dessert and a drink for the adults and main, dessert and drink for the kids.
Drink: As I'm still alcohol free, I made up more in the food than the drink, but drinks were included. Supplement for specific beers and spirits etc. Tea and coffee machines to use throughout the day and night.
PortAventura World Parks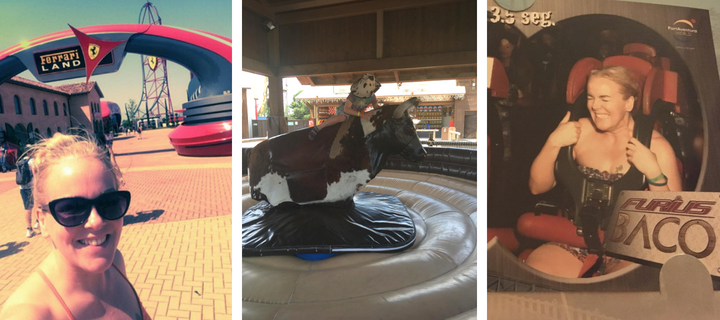 Price included full access to PortAventura Park for the seven days with one day entrance to Ferrari Land. Caribe Water Park was extra but with a couple of overcast days, the kids didn't want to go (I was raging, would've loved to go!).
PortAventura Park was excellent. Rides for all ages, young and old. We went into the park every day for a few hours and were still going on new rides and seeing shows on the last day! The shows were fantastic and they don't last too long so the kids weren't getting antsy.
Ferrari Land was really good too; the show was excellent and plenty of rides for the younger ones. You'd probably do the whole park in half a day.
Highs: Facing my fear of heights and doing Red Force roller coaster in Ferrari Land, Shambhala and Dragon Khan roller coasters in PortAventura. Furious Baco was brilliant too but my brain was shook after it! The food was pretty excellent too and having the meal vouchers to use in the park saved us a fortune!
Lows: My waistline!!! Also, expect long queue times for the bigger roller coaster rides; most of the rides we only queued a few minutes but the bigger ones ranged from 30-60 minutes. Having said that, if you keep an eye on the ride times dotted around the park you can get lucky and not have as long a queue time.
Price for our PortAventura Holiday
€2,370 for the week with Click&Go. I booked it the end of January. If we went around the June bank holiday it worked out almost €1,000 extra! I tried doing it all separately as I love a good bargain but I couldn't match their price, plus it helped paying it off in instalments!
Price included:
Seven nights in El Paso Hotel, fully inclusive
Ryanair flights (changed them so that we'd have two full days so early flight out, late flight back)
20kg bag
Transfers (approx. 90 mins from Reus airport)
Full access to PortAventura Park and one day in Ferrari Land
Checking their website there, there is a rate of €115 for an adult and €98 for a child for seven days. Or, you could do one day at €55 per adult and €47 for a child, including Ferrari land.
Would I go again?! Try stopping me!! Plus the kids actually had tears in their eyes leaving so I'll have to plan another trip!
---
Has Siobhan convinced you to visit PortAventura World? Learn more about PortAventura here or start planning your PortAventura World holiday on our website. If you have any questions, let us know in the comments or call our team of holiday experts 7 days a week on 01 539 7777.
---