Top 5 European Christmas Markets to Visit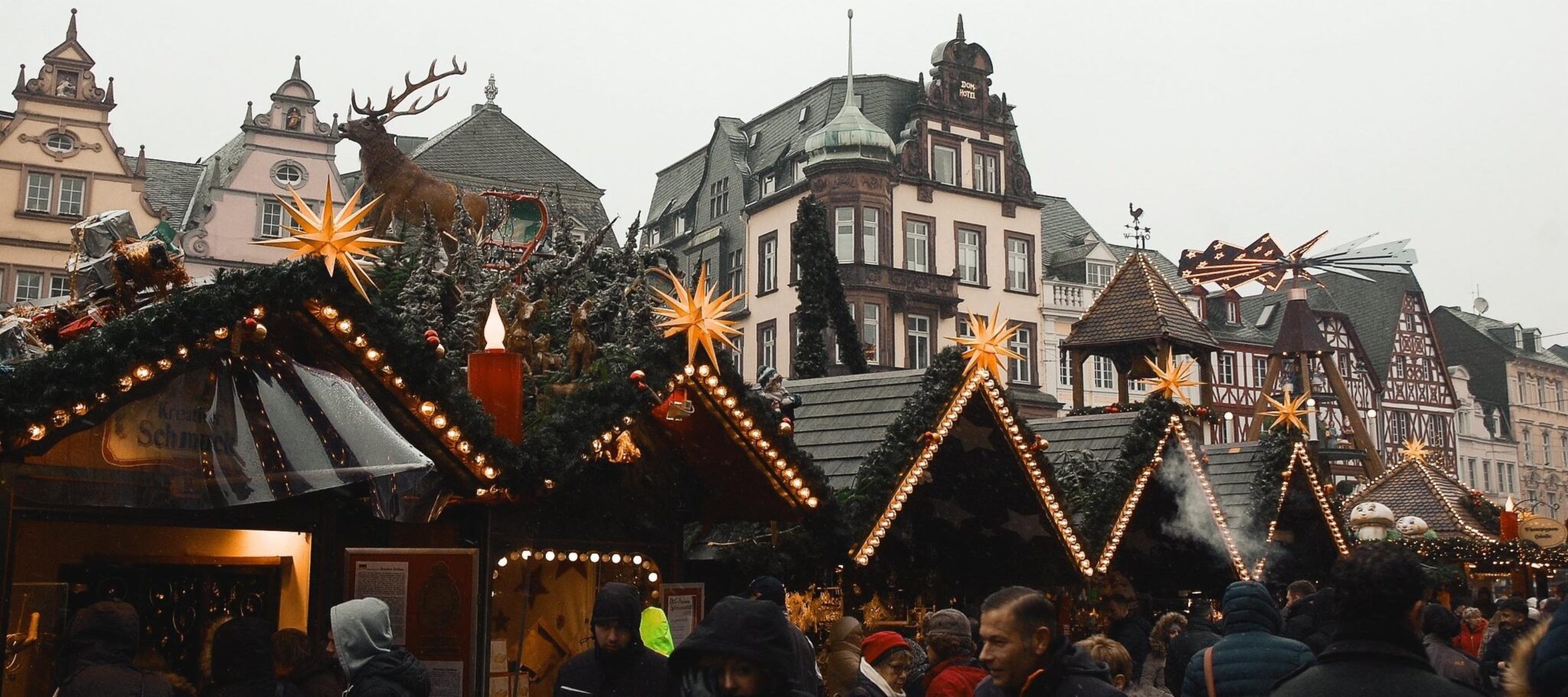 While the sun may be splitting the stones this week, we're thinking about Christmas Markets. Crisp winter air, a cup of mulled wine or hot apple cider to keep you warm as you browse through wooden stalls filled with local treats, craft jewellery and a plethora of handmade crafts and unique Christmas decorations. It's officially less than six months until Christmas Day so why not plan ahead to November to get into the festive spirit? Here are some of our favourite Christmas markets…
Vienna Christmas Market
The city of Vienna has been holding Christmas markets since 1298 so they have it down to an art form.
The Viennese Christmas Market is at City Hall square (Rathausplatz). Mid-November, it transforms into a twinkly festive wonderland with over 154 stalls, a 3,000m2 ice rink, a carousel, Ferris wheel, reindeer train and even hands-on science stall. It also has a wide range of events from trumpet fanfares to singing in the festive hall of the City Hall. Inside the City Hall, kids can learn how to make Christmas cookies and candles.
Berlin Christmas Market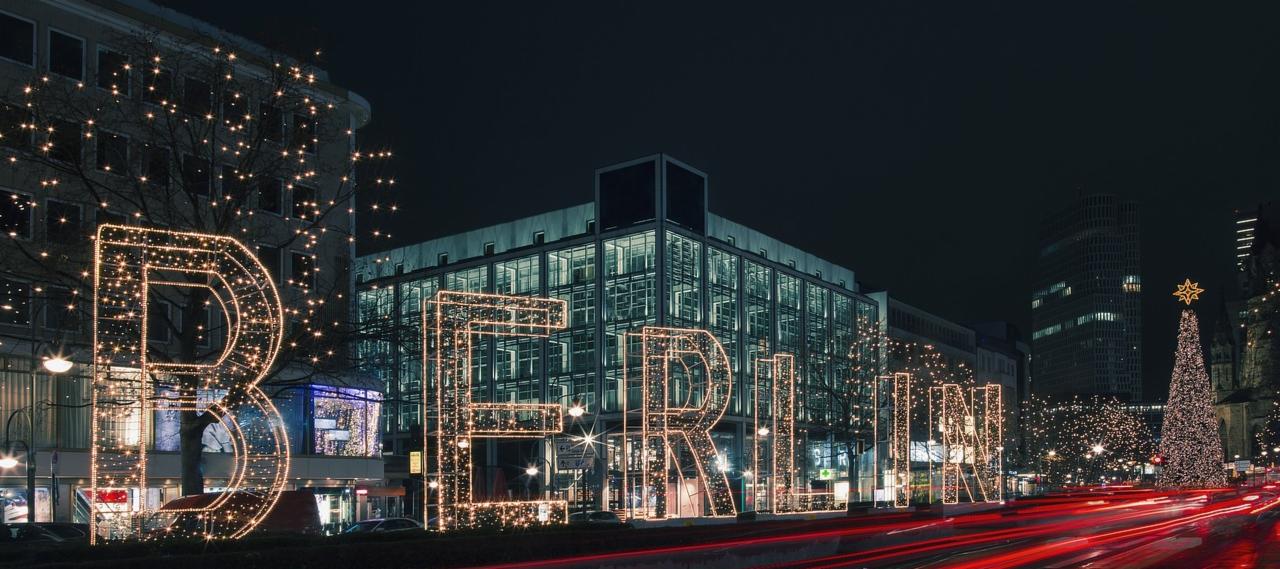 Berlin is a bustling city, and even more so in the run-up to Christmas with over 15 Christmas markets to visit. Our top three to visit are:
Gendarmenmarkt – Make sure to look out for traditional Christmas market stalls with glassblowing, candle makers and heated tents with haute cuisine to warm you up.
Charlottenburg Castle – This has been crowned the most romantic market. Bathed in spectacular lights, Charlottenburg Castle is the epitome of festive cheer with delicious German specialities on offer like gingerbread and Glühwein to its traditional craft stalls.
Sony Center am Potsdamer Platz – The Christmas market at the Sony Centre am Potsdamer Platz has over to 10,000 lights for you to
Prague Christmas Market
Prague is a fantastic destination year-round, but it's really special at Christmas. Its largest Christmas market is at the Old Town Square where you'll find wood-carved toys, glassware, Christmas decorations and a delicious array of Czech specialities such as barbecued pork, blood sausages, Czech muffins, mead & more. Once you visit the Old Town Square market, you can head over to Wenceslas Square for more Christmas market indulgences. Did you know, Prague is the birthplace of Good King Wenceslas? (yes, the one from the song)
Bruges Christmas Market
A truly magical town with its cobbled streets, canals and postcard-pretty buildings. The main square (Grote Markt), with its iconic 13th Century Belfry Tower, is home to Bruges' main Christmas market. An ice rink resides in front of the Belfry and is surrounded by dozens of wooden stalls selling Christmas decorations, wood crafts, Belgian chocolates, liqueurs, glassware and more. You can explore the stalls, grab a Belgian waffle or frites, or relax in one of the cafes that line the square and enjoy a beer, mulled wine or coffee. For some extra festive fun, check out Bruges' annual Ice Sculpture Festival which runs from the late-November to early January.
Wroclaw Christmas Market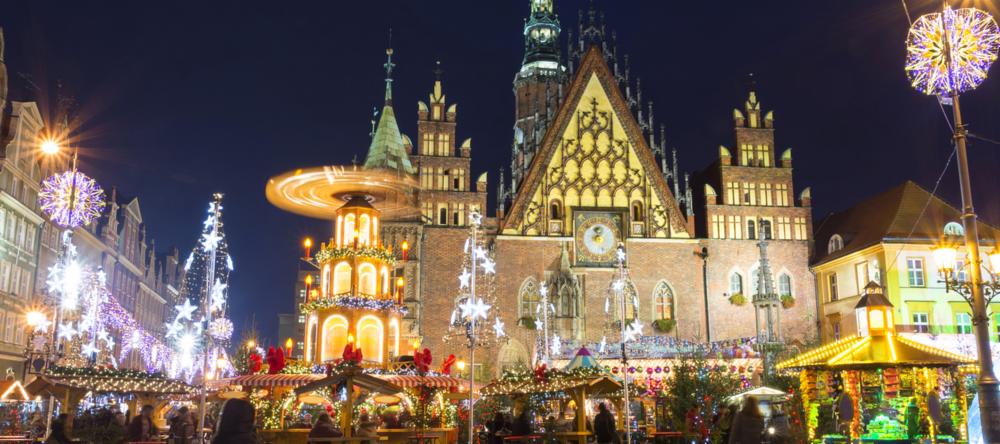 With four Christmas markets across the city, Wroclaw's markets are a multicultural experience. Food is an integral part of any market and Wroclaw has everything from Turkish baklava, flammkuchen pancakes, Hungarian ring-shaped cakes, Wroclaw gingerbread houses to pierogis, cabbage rolls, baked chestnuts and handmade chocolate. You can buy traditional wooden crafts, hand-painted baubles, personalised horseshoes, linen bags and ceramic decorations. For children, there's the Fairytale Wood, Dwarf House, Christmas Windmill and a Fairytale Elf and Reindeer Parade.
Which Christmas Market will you be visiting this year?
---