A city made up of 5 boroughs – Brooklyn, Manhattan, Queens, the Bronx and Staten Island it is widely known for not only its skyscrapers, financial and cultural centres but for its nightlife too. From sophisticated bars to nightclubs and rooftop bars you can be sure to find great places to drink, listen to great music and dance the night away.
These are some of our top favourite rooftop bars…
Westlight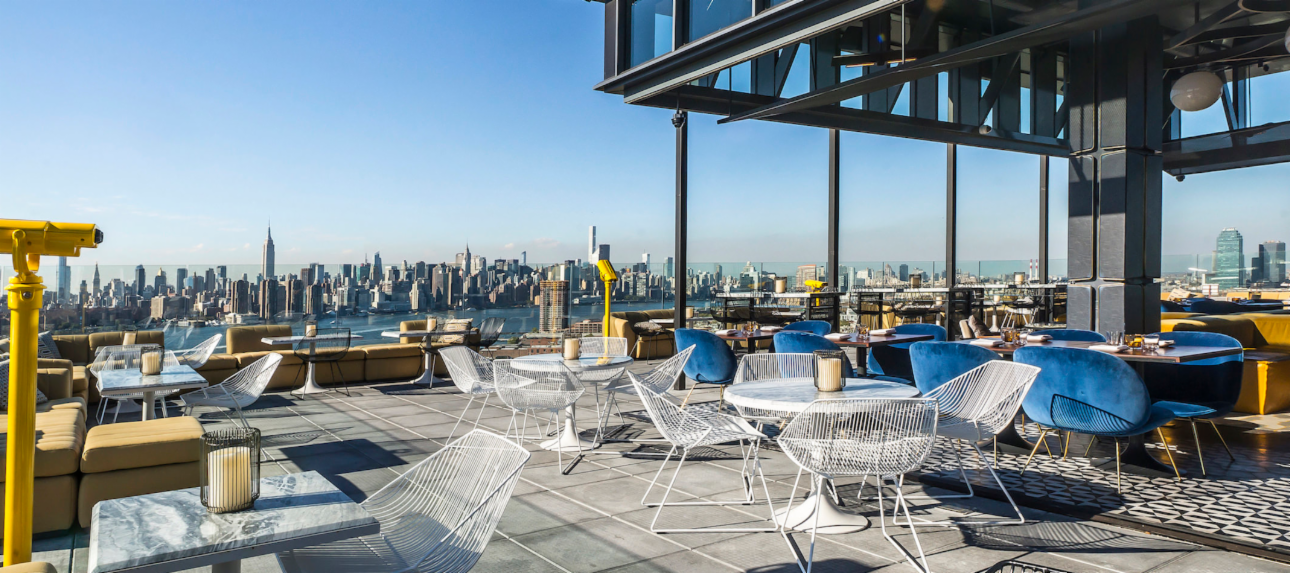 Located in Williamsburg, Brooklyn, this 22-storey high rooftop bar gives eye-catching views of Manhattan. Visiting in the summer months? This bar gives you the perfect opportunity to enjoy the breathtaking views and the rich sunset. This stylish bar has fabulous décor and an indoor area, perfect for those visiting around winter time too. Spoiled for choice with a variety of cocktails, wines and food menus for you to choose from makes this rooftop bar a top favourite!
Gallow Green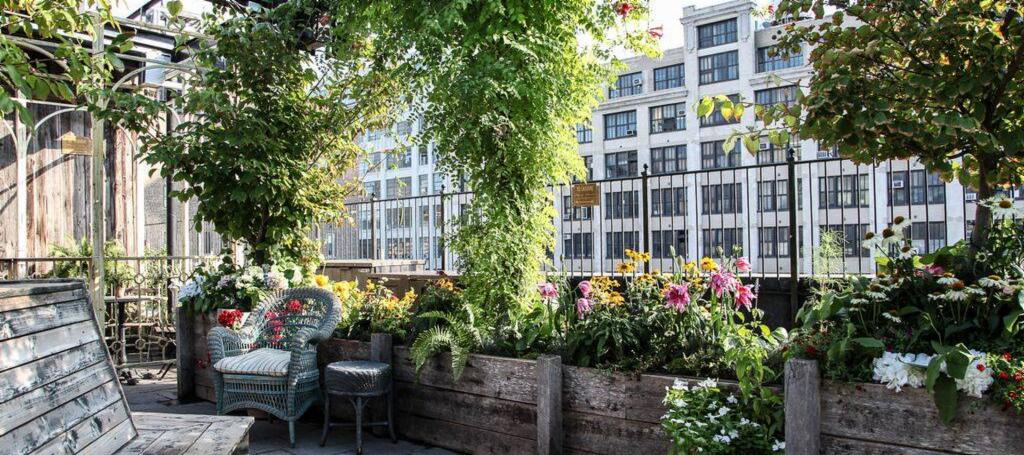 Located on the roof of The McKitrick Hotel in Chelsea, this nature styled rooftop bar is a secret hideaway bar and restaurant. With overgrown trees and wooden furniture, it's a great place to enjoy creative cocktails at brunch or at night! A quirky bar with beautiful views, what's not to love!
Henry's Rooftop Bar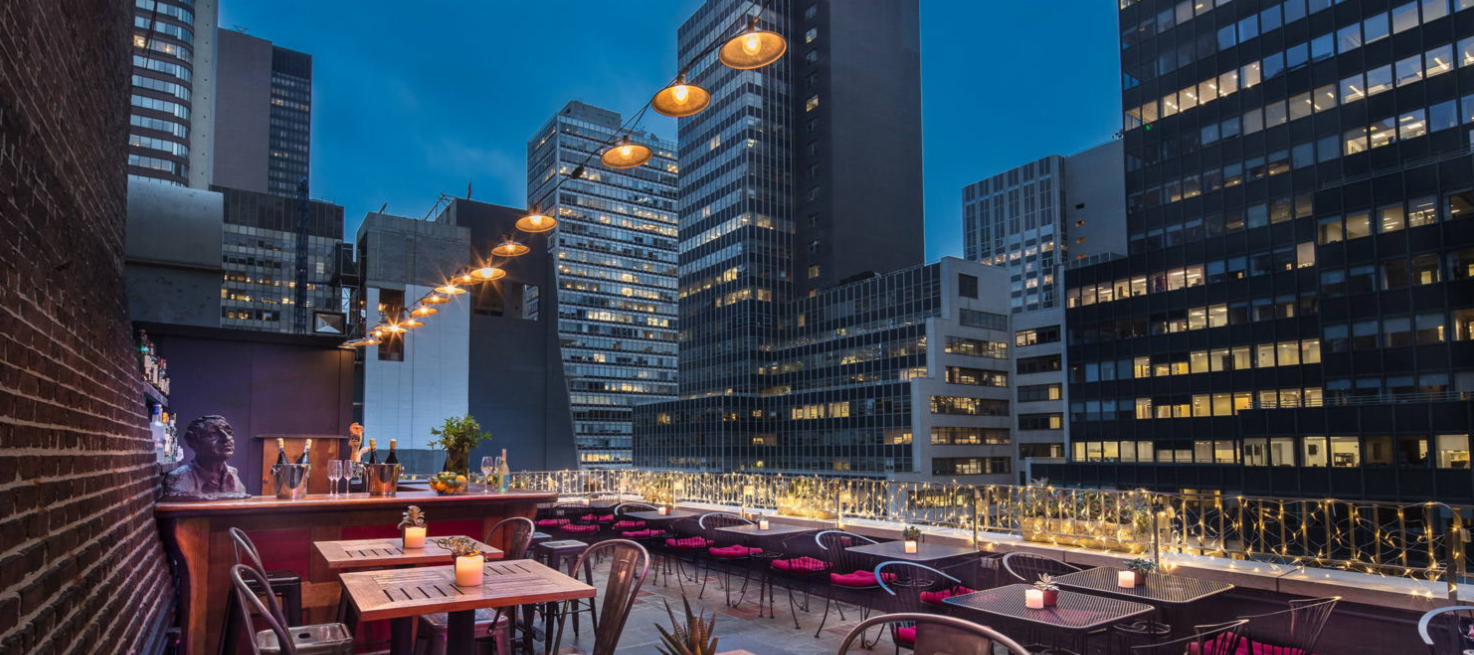 This hidden gem is located atop the Roger Smith Hotel on Lexington Avenue. It's a lovely small spot to enjoy some delicious drinks in a laid-back atmosphere. It's a great choice for those not wanting to be surrounded by large crowds and costly cocktails!
Le Bain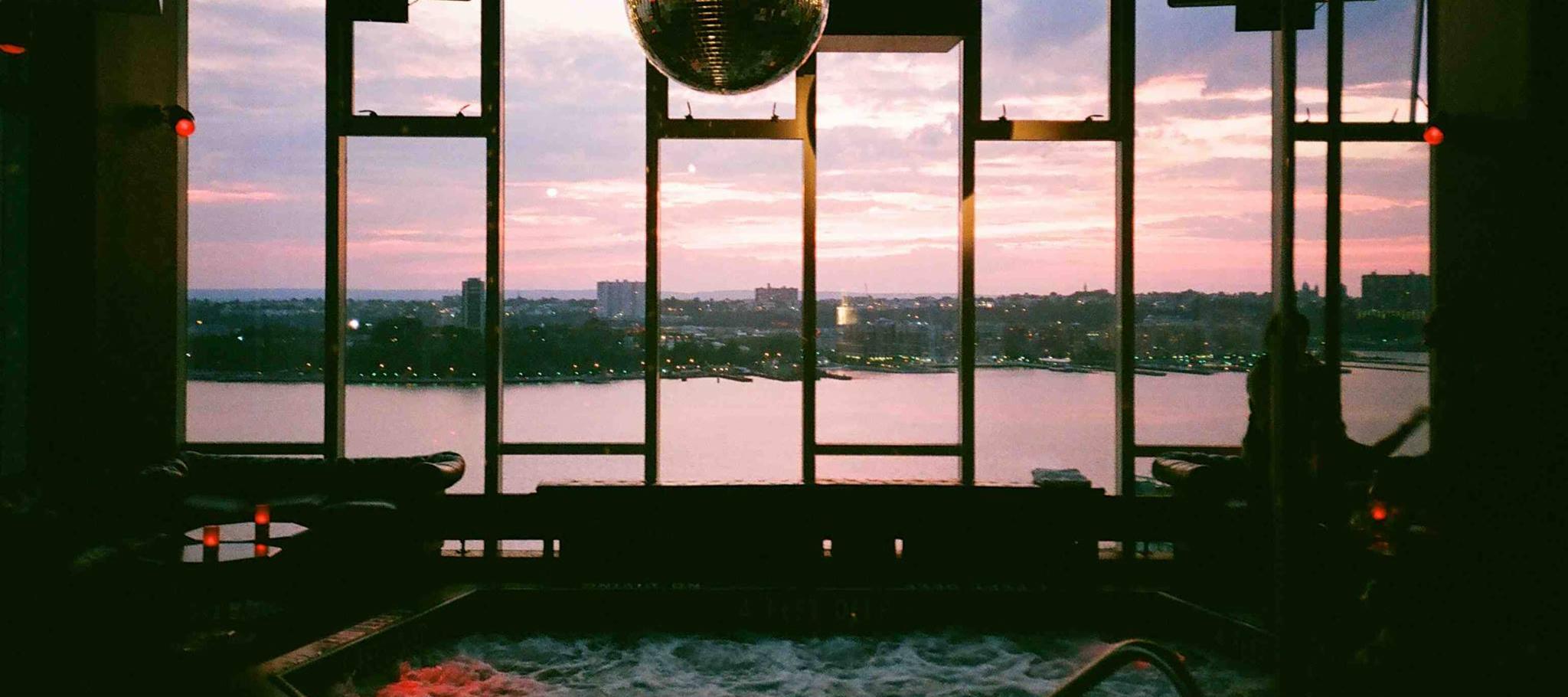 This cool and edgy grass-covered bar has it all, from crepes to hot tubs to the scenic views. You can enjoy the New York skyline from the terrace then party the night away in the nightclub with some great DJ performances. This young and lively rooftop is an adults-only bar so make sure to bring your ID for a smooth entrance!
The Delancey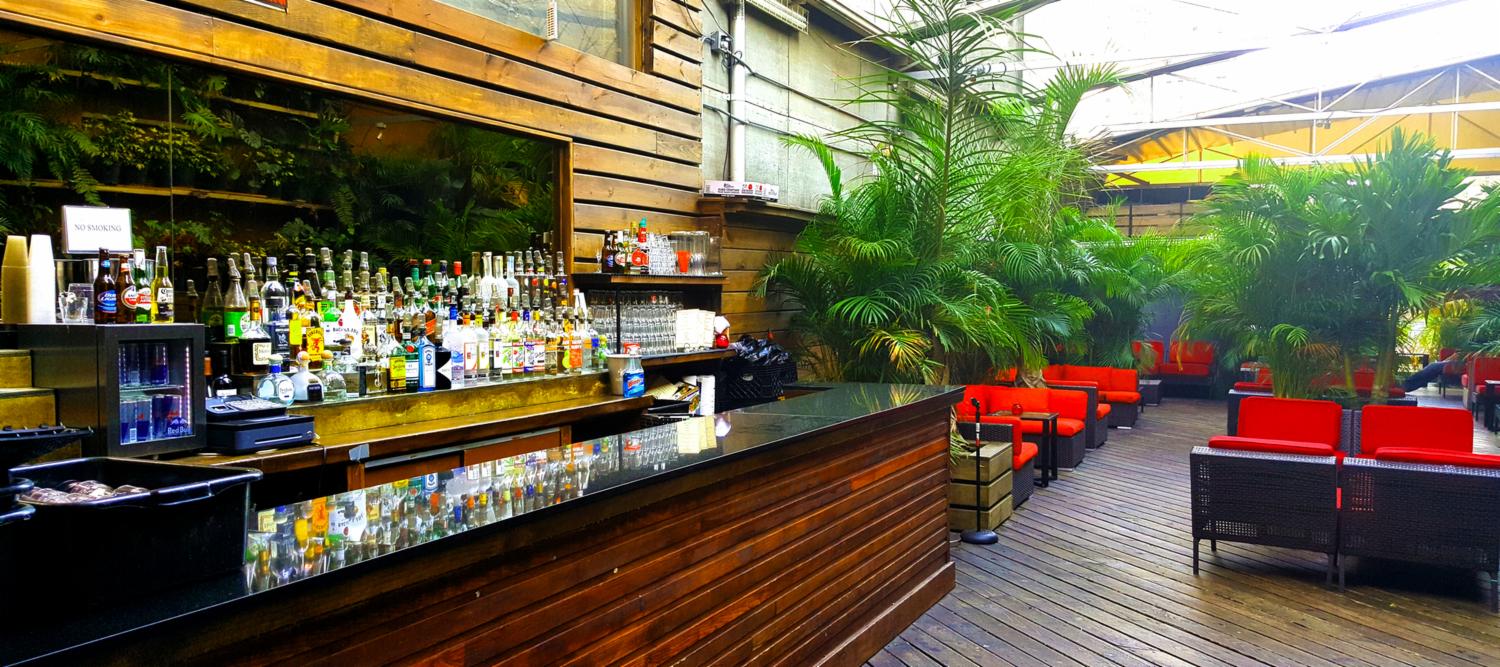 Located in the lower east side of Manhattan this 3 storey rooftop lounge and music venue is quite the place. This lavish setting has a bright summery rooftop with vibrant red lounge seats and green palm trees making it the perfect spot for a relaxing cocktail and bite to eat.
Tempted to visit?