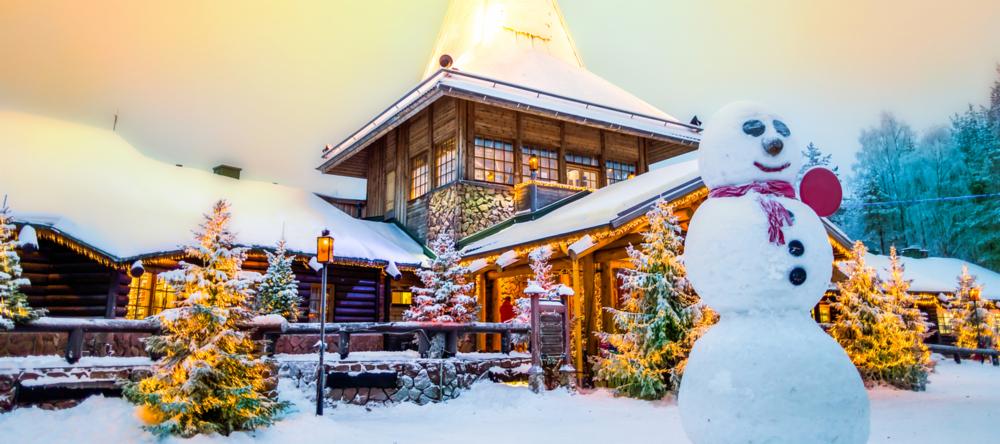 Everything you need to know about holidays to Lapland
It's the holiday every child dreams of and most adults wished they had the opportunity to go on.
A holiday to Lapland is filled with magic, awe and heartwarming festive feels. Meeting Santa Claus and his elves will give adults a child-like sense of awe and give children lifelong memories.
If you're curious about what a holiday to Lapland involves, we answer the most common questions about below…
Where is Lapland?
Lapland is located in Northern Finland. The capital of Lapland and the Official Home Town of Santa Claus is Rovaniemi.
How do I get to Lapland?
The flight to Rovaniemi is roughly 3.5-4 hours with a stopover in Helsinki, which is a seamless 45mins-1hour transfer. In terms of time difference, Lapland is 2 hours ahead of Dublin.
The airport has a shuttle bus which is ready to bring people from the airport to their hotel once the flights land. It costs €7 per person and will drop you at your hotel. For the journey back to the airport, just make sure to book your spot on it at your hotel's reception.
When should I go to Lapland?
Santa Claus Village is open year round and free but to get the true feel of Christmas, we recommend going between November and February when it's snowy and everyone is in the festive spirit! December would be the busiest and most expensive month to visit, so why not give the holiday to Lapland as a Christmas present and travel in January?
Where do people stay in Lapland?
Santa stays in his secret hiding place but comes to Santa Claus Village every day to meet families from around the world. The accommodation Click&Go offer for holidays to Lapland are all based in Rovaniemi, which is 7km from Santa's Village.
To get to Santa Claus Village, you can get the local bus, Line 8, to The Arctic Circle or get the Santa Express bus. Both of which are €3.50 for an adult and €1.80 for a child single or €6.60 and €3.80 respectively for return tickets.
Is it not really expensive to visit Lapland?
Normally, yes. To ensure that as many families as possible can fulfil their dream of meeting Santa, we've made holidays to Lapland super affordable so no matter what your budget is you can still visit Mr Claus.
Ours isn't an organised overnight or same day tour crammed with activities. Instead, we recommend going for 3 nights and making the most of Lapland at your own pace. Our packages include flights and 3 nights in a central 4* hotel in Rovaniemi, which works out at around €391 per person for 2 adults & 1 child – this is a saving of €500+ per person. You can then add on extra excursions to suit your budget.
How cold will it be in Lapland?
It will be quite cold. These are the average high/low temperatures in Lapland:
November: -1°C / -4°C
December: -3°C / -9°C
January: -5°C / -12°C
February: -6°C / -13°C
It's worth noting, the average length of daylight in Lapland during these months ranges from 2.5-4 hours total.
What clothes do I need to pack for Lapland?
With the temperatures above in mind, warm clothes and layers are essential. Avoid overly bulky clothes and instead opt for thermal vests, tops, leggings, etc that can be layered. Look out for ski clothes and snow boots in shops like Aldi and Lidl and stock up. Get good Thinsulate gloves to keep your hands warm and dry and plenty of hats and scarves.
Children feel the cold more than adults so make sure to bring plenty of thermal layers for them to wear and if possible, a snowsuit.
If you don't have the bulkier snow clothes, you can easily rent it from any of the places that do excursions, even ask at your hotel where is best to rent from.
Where do we meet Santa Claus?
Santa Claus is in his house in Santa Claus Village every day throughout the year to meet children and adults alike. Entrance to Santa Claus Village and to meet Father Christmas himself is completely free.
What is there to do in Lapland?
The hub for activity in Lapland is Santa Claus Village. At Santa Claus Village you can do the following for free:
Meet Santa Claus in Santa House
Cross the Arctic Circle
Visit Santa Claus' Main Post Office
Explore the exhibitions at Christmas House
There's also a huge variety of extra excursions and trips you can do such as…
Visit Husky Park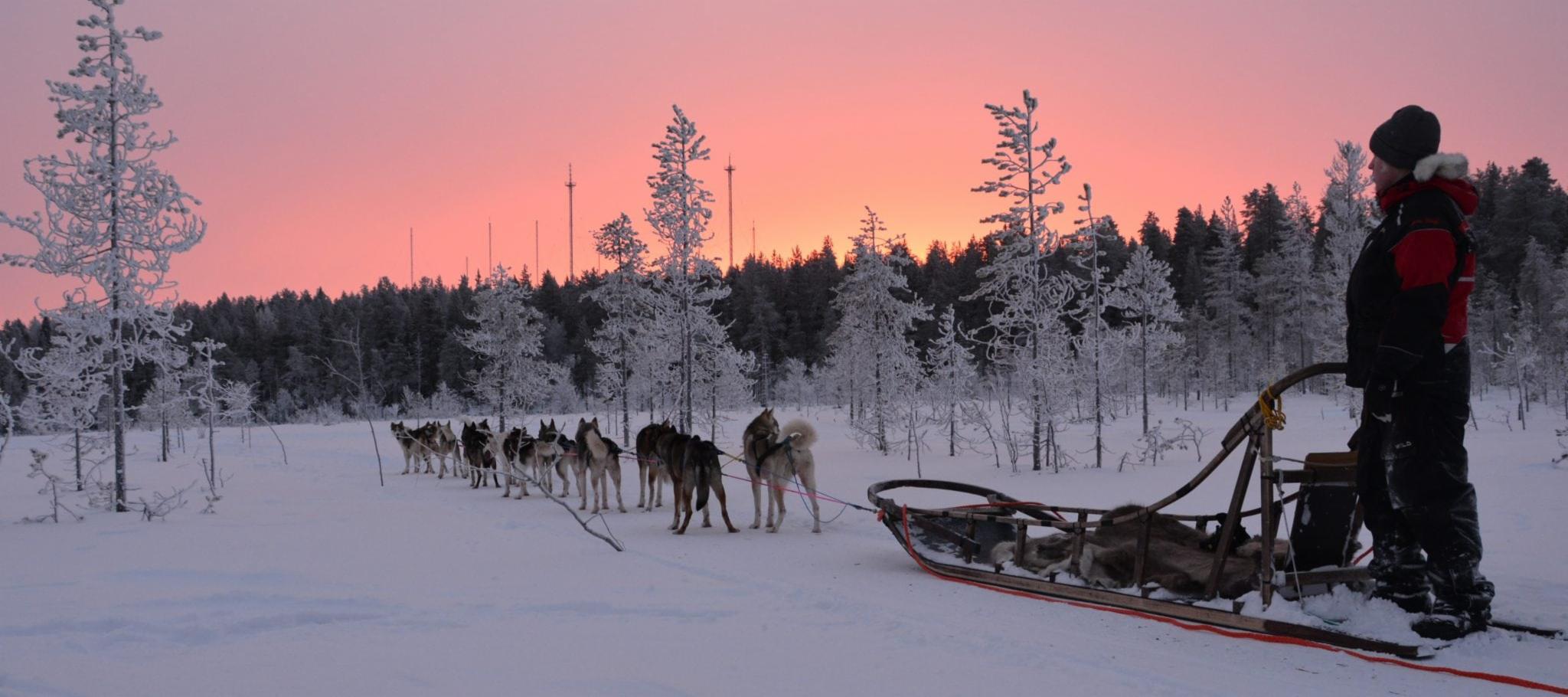 The Husky Park is located within the Santa's Claus Village. Entrance to the park, including a daily tour, is €10 per adult, €5 per child or €20 per family of up to 2 adults and 3 children.
If seeing the huskies in the park isn't enough for you, you can also do a husky sledge ride for 500m or 2km or try your hand at driving the husky sledge for 5km!
Visit Snowman World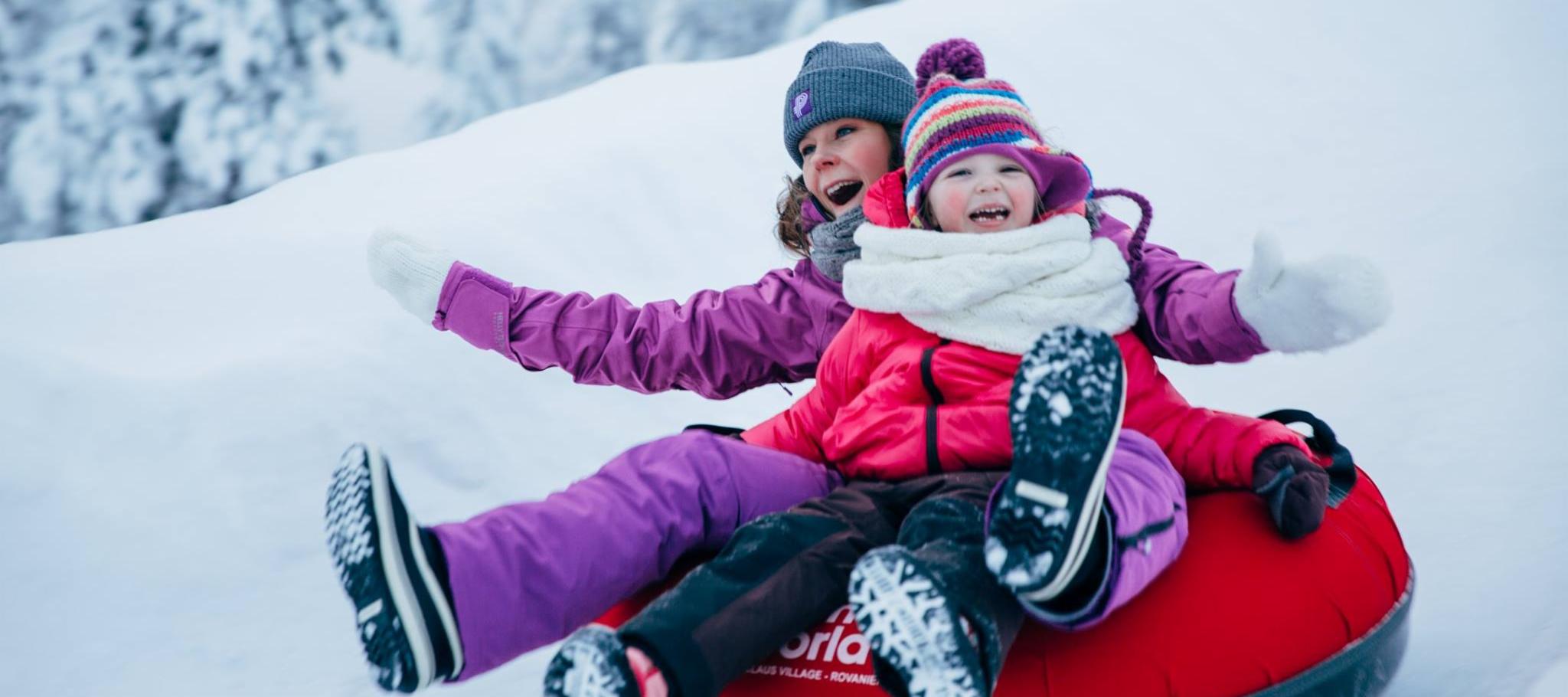 With some of the best playgrounds in Lapland, Snowman World is snow joke when it comes to fun. It has:
Indoor ice slide
2 outdoor tube slides
Ice skating
Roundabout sledge
Ice bar and restaurant
You get a wristband so you can come and go as often as you like throughout the day. It's €25 entrance and under 3s go for free.
Visit Santa's Reindeers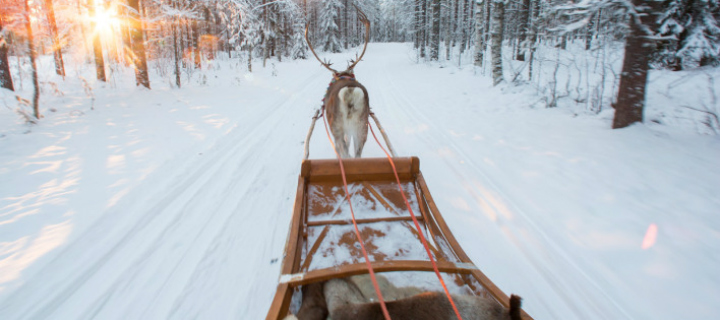 Have you always been fascinated by Santa's magical reindeers? See them in real life in Santa Claus Village. Similar to the Husky Park, you can do reindeer sleigh ride for varying distances, which start from a 5min Reindeer Path ride for €14 per child / €18 per adult to longer excursions to see the Northern Lights.
Drive a Snowmobile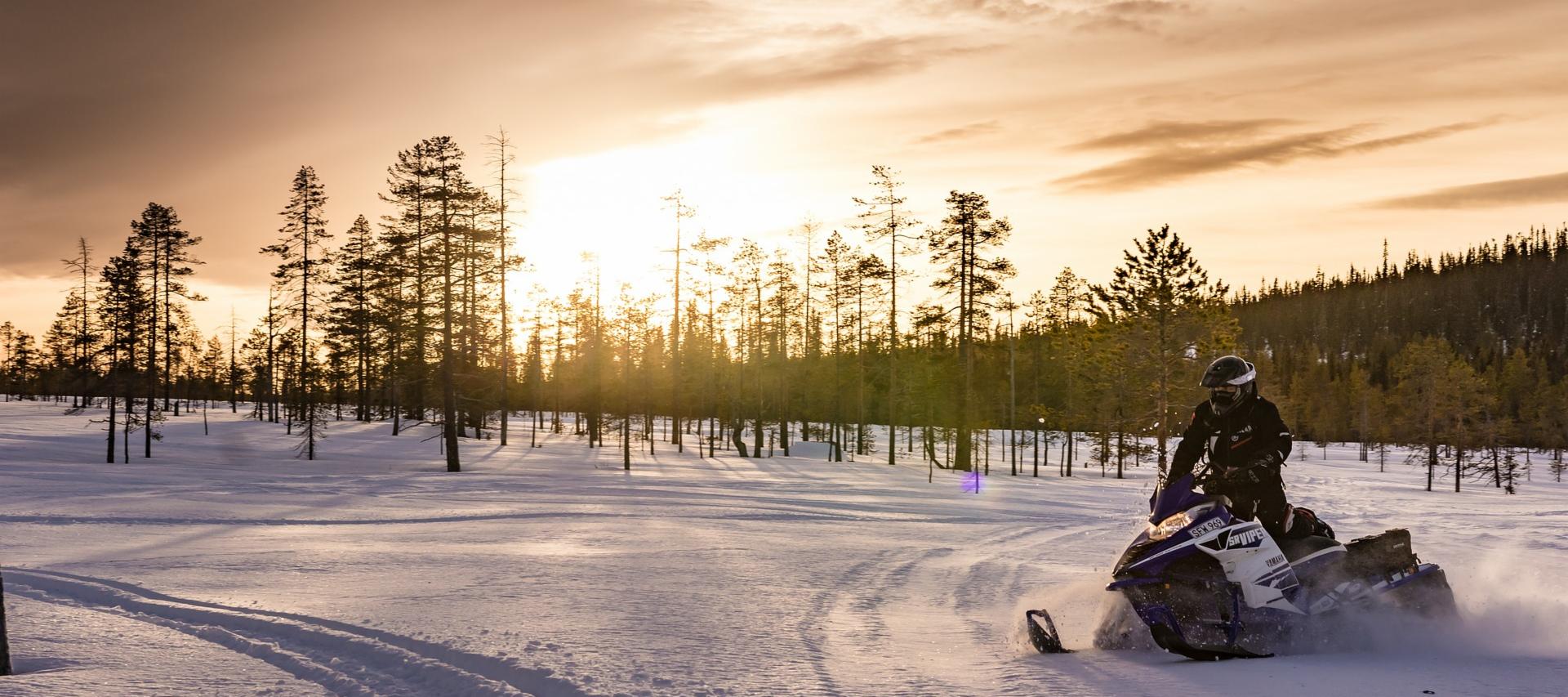 Experience the Arctic outdoors on a snowmobile! You can do 30min to 3-hour long snowmobile drives or combine with the Reindeer Farm, Husky Park, ice fishing, Ranua the Arctic Zoo and even the Northern Lights. Whether you want to experience the snow-laden forests or just a kick of adrenaline, this is a brilliant activity for all!
Just remember to bring your drivers license with you as this is a requirement to drive the snowmobiles. Children under 12 will travel in a sleigh behind the snowmobile.
Is there anything else you would like to know? Let us know in the comments and we'll update the post! If you want to find out more about holidays to Lapland, find your Lapland package holiday on our website or call our team of holiday experts on 01 699 5189. All our holidays to Lapland include handpicked accommodation in Rovaniemi and return flights.
Click&Go Travel Podcast on Lapland
We talk about all things Lapland and Santa in the latest episode of the Click&Go Travel Podcast!
---