Top 5 Cities to Visit in Spain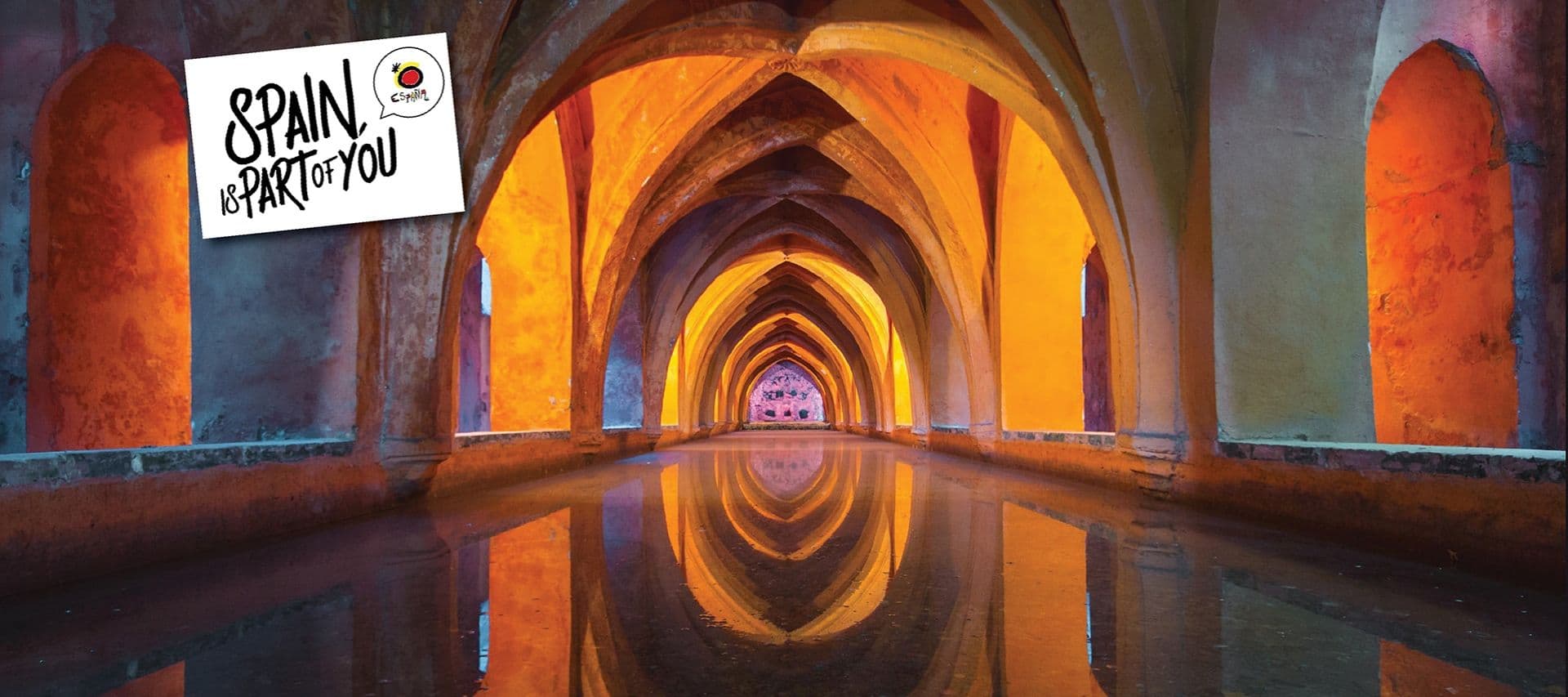 Nearly 2 million Irish holidaymakers visit Spain each year. It's a country filled with contrasts, culture, cuisine and cities galore to visit. As much as we love to relax along one of its Costas, we love nothing more than taking in the unique sights, sounds and smells of some marvellous Spanish cities.
But where to go? Spain has so many to choose from! So here are our top 5 cities to visit in Spain in 2019…
Madrid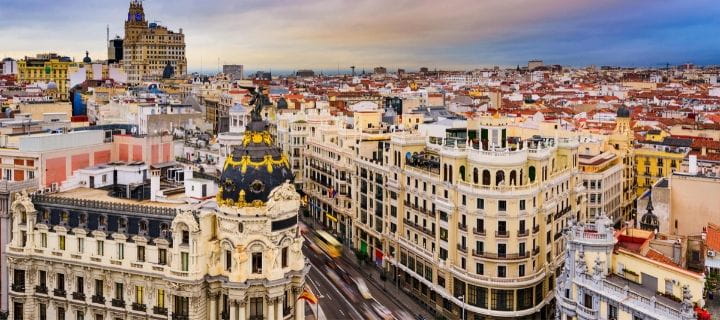 Madrid is the home city of 3 Clickies. It's a modern and magnificent city. It boasts more than 60 museums – stroll along the Paseo del Arte Art Walk and you can visit the Prado, Thyseen-Bornemisza and Reina Sofía museums. Or relax and people watch at some of its fantastic parks such as Retiro, Casa de Campo and Juan Carlos I. To get a sense of Madrid's rich history, visit the Plaza Mayor or the Palacio Real de Madrid. Get an introduction to tapas at the Mercado San Miguel where you can leisurely browse the 30+ stalls and get a tasty tapa for and a glass of sangria for €4.
Two experiences that are a must in Madrid:
Flamenco tablao: There are many places in Madrid where you can see this intimate style of flamenco performances.
Chocolate con churros: Madrid is one of the few cities where a cup of melted chocolate and churros is an acceptable breakfast. This is a must try!

Barcelona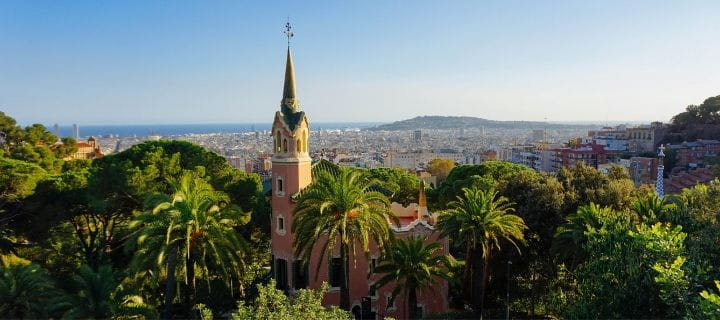 Barcelona is without a doubt the most visited city in Spain. It has a cosmopolitan feel to it. The capital of Catalonia, you can feel the history of the city as you explore its streets. From the breathtaking works of Antoni Gaudí like Güell Park, Sagrada Familia and Casa Milá to its historic gothic quarter and medieval neighbourhoods, it's easy to see how Barcelona is an architectural treasure trove. For football lovers, a visit to Camp Nou is no brainer. For sun-worshippers, it has a golden stretch of beach lined with lively bars and cafes.
Two experiences that are a must in Barcelona:
Magic Fountains of Montjuïc: Watch these fountains light up and dance in an array of colours once darkness falls.
La Boqueria market: Take in the sights and smells of a traditional market at La Boqueria, which has been trading for over 200 years!
Seville
The capital of Andalusia is a favourite of many in the office. Seville, the warmest city in Europe and home to over 3,000 tapas restaurants, is a great choice for a city break. It's spectacular 14th Century Moorish Alcázar, once the Royal Palace in Seville is now a UNESCO World Heritage site and setting in Game of Thrones. It's expansive Plaza de España is the perfect place for a stroll after one too many tapa – built in 1929, it was made famous as the Kingdom of Naboo in Star Wars.
Two experiences that are a must in Seville:
Metropol Parasol: Watch the sunset from atop the Parasol, a 26-metre high wooden construction in La Encarnación Square – it's a view you won't forget!
Catedral de Sevilla & Giralda: Check out the awe-inspiring 15th Century Gothic Cathedral de Sevilla and the Giralda Tower. The Cathedral is one of the largest churches in the world and has plenty for you to admire inside.
Málaga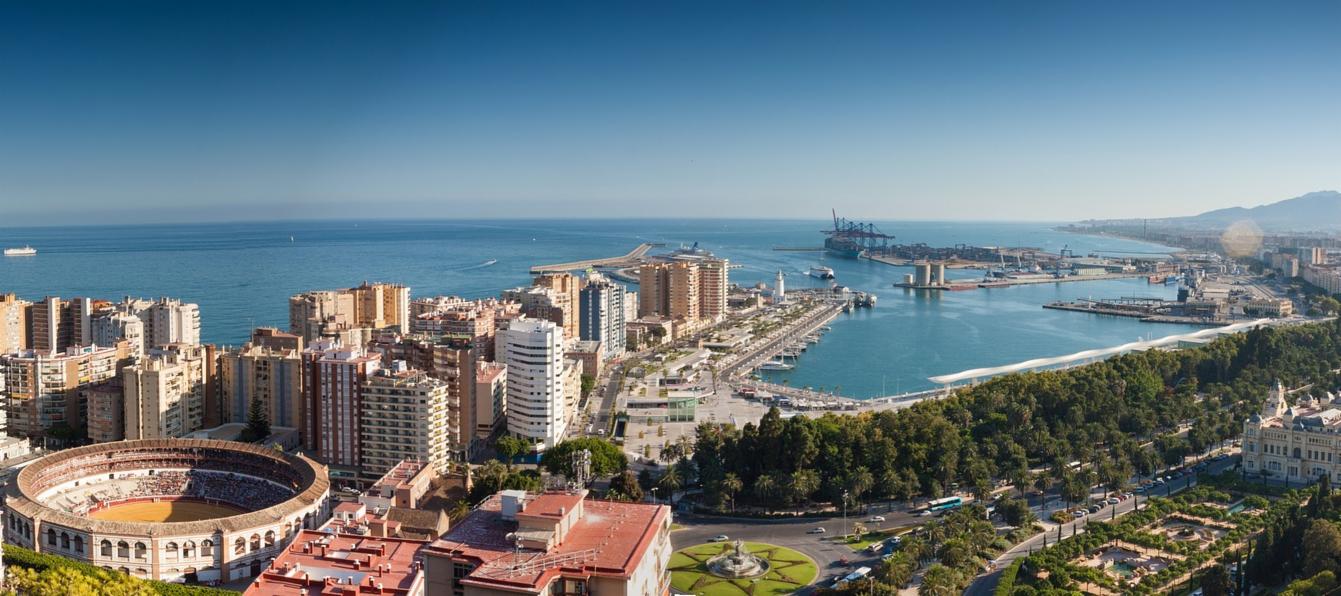 The home of the creative genius, Pablo Picasso, Málaga won't disappoint. If you want to combine some sun with a city break, it has some beautiful beaches. If history is your focus, Málaga has been described as one of the oldest cities in the world from its Roman ruins to its Moorish fortress and Arabic castle.
Two experiences that are a must in Málaga:
Picasso Museum: Located in the old town, a visit to Pablo Picasso's Museum is a must. The museum has over 230 of his works and you can clearly see how his style develops and evolves.
Retail therapy: Whether it's window shopping or real shopping, make sure to stroll down Larios street, one of the most expensive streets in Spain. With huge murals, mosaic floors and impressive architecture, it's an experience in itself.
Valencia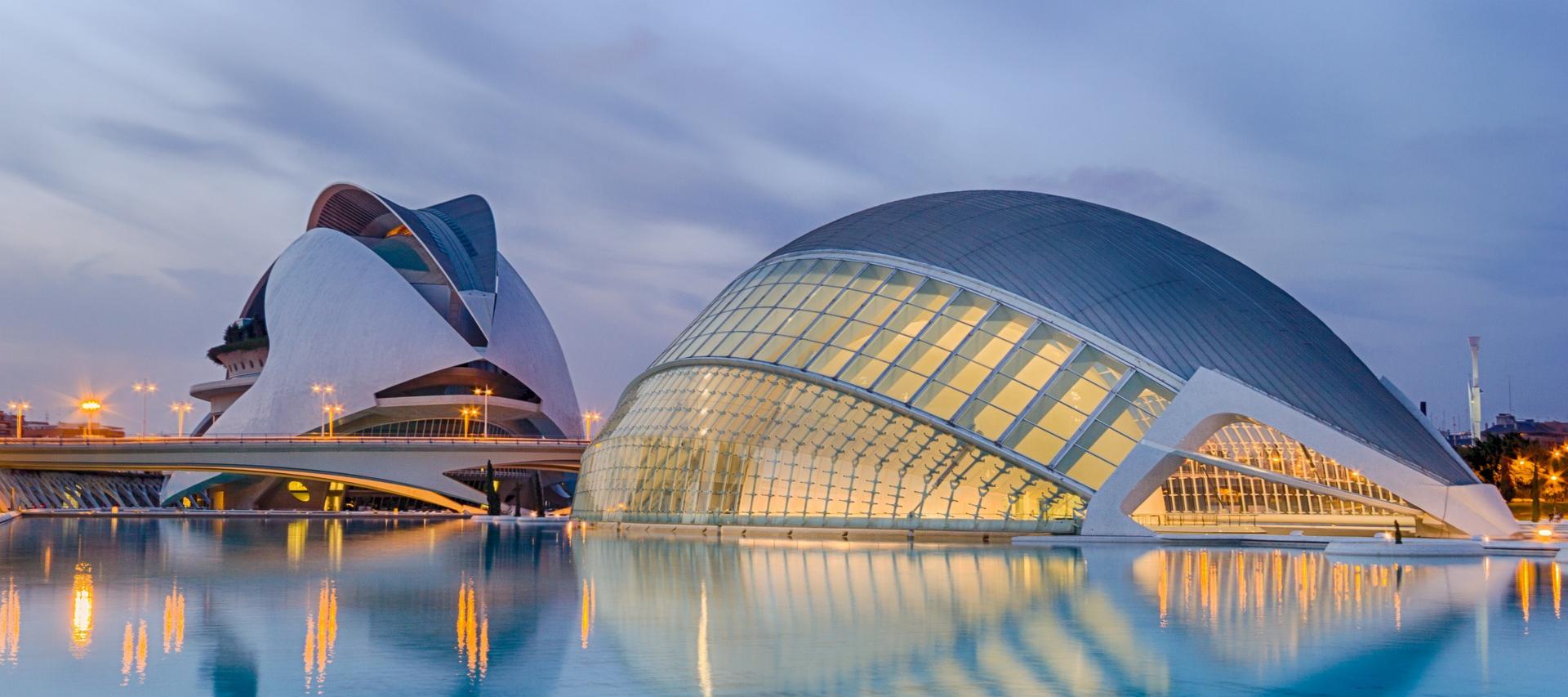 If you love museums, Valencia is an amazing city to visit. It has one of the most extensive science and cultural complexes in Europe: the City of Arts and Sciences which sits in the centre of the city along the Turia River Bed. It's the 3rd largest city in Spain and offers a fantastic mix of city and sun. It effortlessly blends old and new with medieval and art deco architecture existing side by side.
Two experiences that are a must in Valencia:
Visit Parque Gulliver: If you have kids and are near the City of Arts and Sciences, make sure to stop by Parque Gulliver and give this unique playground a go! Scramble over and slide down a giant Gulliver tied to the ground.
Valencia Cathedral: This gothic cathedral with renaissance, baroque and neoclassical flourishes, is a fascinating place. In its Chapel of the Holy Chalice, it claims to have a chalice used by Jesus at the last supper.
So, which Spanish city will you be visiting first? To find your next getaway to Spain, visit our website or call our team of holiday experts!
---