The Perfect Itinerary For Your First Trip to South Africa
South Africa is on everyone's bucket list of destinations to visit, and if it's not on your list then it will be after you read this. Whether you're honeymooners, groups of friends or a family outing, South Africa is a great option for a trip of a lifetime.
Rachel from our Sales team took an amazing 17-day trip where she explored some unbelievable places and wanted to share her experience. So, here is our perfect itinerary for your first visit to South Africa.
Hiring a car is one of the best options for exploring South Africa and its different regions. Driving in South Africa is extremely comfortable, they drive on the same side of the road as Ireland, and cars can be either manual or automatic.
Cape Town
We recommend spending roughly 3 days exploring your first stop: Cape Town.
Table Mountain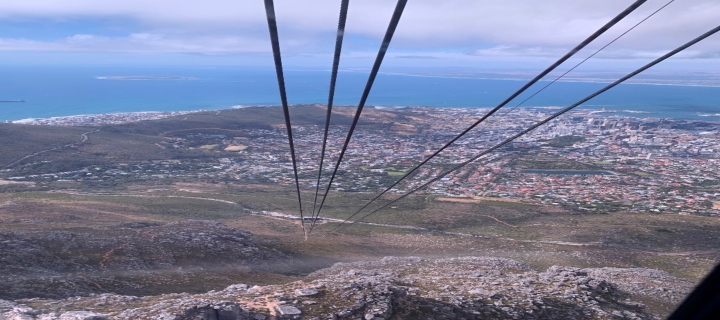 Your flight will take you into Cape Town where you will explore the city for a few days. While you're here make sure to book the iconic Table Mountain cable ride, where you can admire the breath-taking views. On the way back from Table Mountain, you can visit Bo-Kaap, which is a charming, colourful town dotted with neon houses.
Top Tip: Rachel recommends to look at the mountain before heading up. If there's any cloud, then there will be poor visibility which isn't worth it.
Robben Island
Booking a tour to Robben Island is a must do. This is the island where Nelson Mandela was imprisoned for 18 years. An ex-political prisoner takes you around the prison and explains what prison life was like. Once you return, make sure to visit V&A Waterfront – it's a popular area filled with lots of restaurants and shops and a perfect place to relax
Top Tip: Make sure to bring a copy of your passport to book tickets as you need to show photographic ID in order to collect.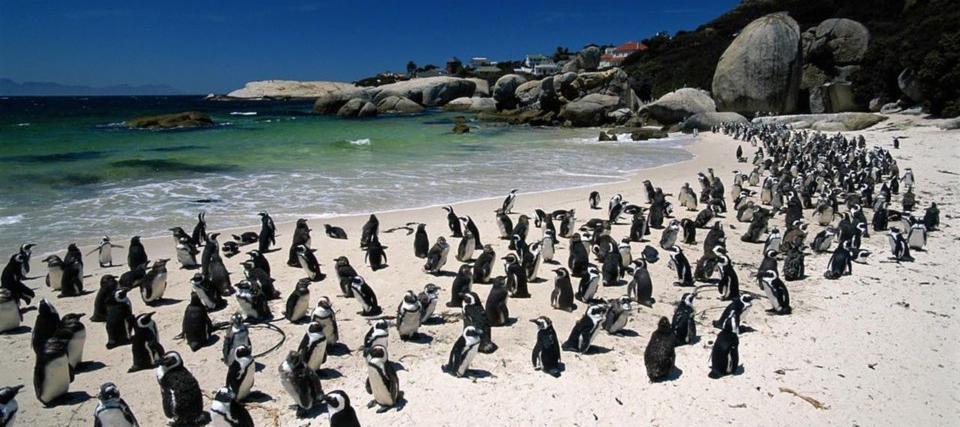 Get your hiking boots on to explore the Cape Peninsula. As there are scenic trails to follow and while there, allow some time on Boulders Beach. This spot is famous for their primary residents. Jackass Penguins!
Explore the Winelands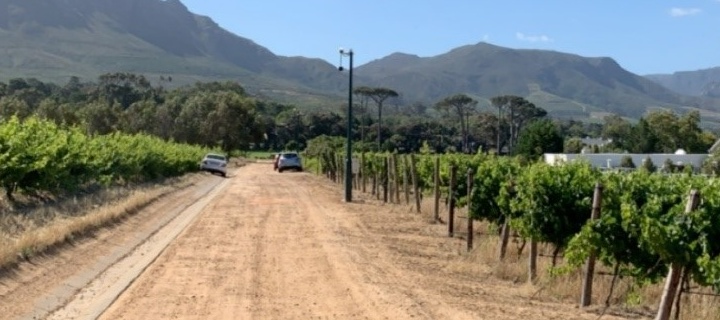 Drive out to the Western Cape Winelands and spend your next 2-3 days in a quaint town called Stellenbosch. Here, you can spend your days exploring the Winelands and sample great tasting wine and food. Instead of walking, the fun option of wandering through the vineyards is via Segway.
In the winelands, you will be able to get a tour and see first-hand the process of making wine. Indulge in and sample fine wine, cheese, port and chocolate. Stellenbosch has a lot more to offer than just wine. The rich history of the town translates into some impressive architecture, from Cape Dutch to Georgian and Victorian period buildings and neo-gothic churches.
Top Tip: Rachel recommends to book the Vine Hopper hop on, hop off wine tour for the vino lovers. As it offers 3 different routes to choose from so plenty of choice for all guests
Hermanus
For your next stop, drive from Stellenboch to Hermanus. This drive time is about 90 minutes between the two towns. The town of Hermanus is extremely popular for whale watching.
There are plenty of exciting activities to participate in, including shark cage diving, fishing, hiking, and boating. With its pristine beaches and thriving atmosphere, it has become popular for tourists and is a great spot to add to your itinerary. The Hermanus Wine Route is a great choice for hikers who wish to sample different types of top quality wines.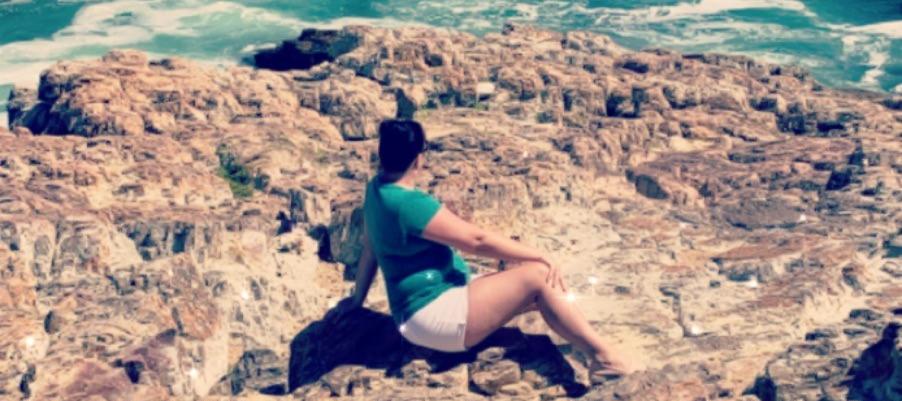 Hermanus is one of the best whale watching spots worldwide. Or, if you're feeling particularly brave, this idyllic town is where you can experience shark cage diving bright and early.
Top Tip: Rachel recommends that if you plan to do a shark cage dive, allow 2 nights in Hermanus to accommodate this, as the pick-up for the tour is at 5.50 a.m. This is because you've to drive to Gansbai, which is about 40 mins away.
The Garden Route
After the stay in Hermanus, you will enjoy a scenic drive along The Garden Route where you will spend some time admiring the wonderful landscapes of South Africa. Spend some time in Knysa, an area that's filled with lush forests, golden beaches and nestled on the banks of a tranquil blue lagoon.
Visitors can drive straight to Plettenberg from Hermanus which takes about 4.5 hours. Be sure to add a stop at Tsitsikamma National Park. The thrill seekers will have plenty of activities to choose from such as white water rafting to zip lining or bungee jumping off of Bloukrans Bridge in Tsitsikamma (this is the world's highest jump!!). For others en route to Plettenberg, the option of stopping in Oudtshoorn maybe more appealing. Here, visitors can go to an ostrich farm or visit the Cango Caves.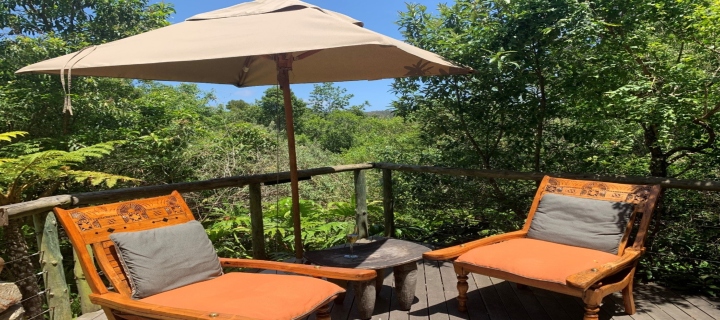 Tsala Tree Top Lodge is located in Plettenberg and a great choice for accommodation. It's an all villa property set among the treetops of an old indigenous forest. Each lodge has its own private plunge pool overlooking the national park.
Top Tip: There's some mischievous monkeys wandering about that can steal your belongings, so beware of these guys.
Private Game Reserves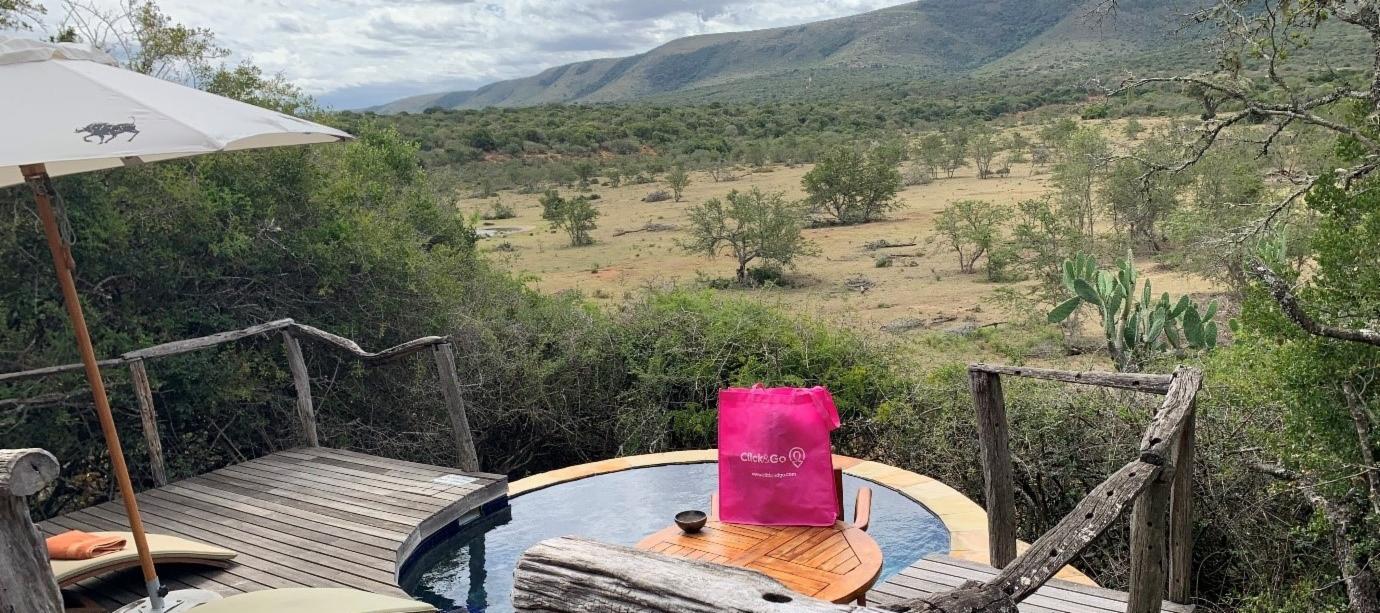 On most people's list would be a stay at a game reserve in Africa. There are a handful to choose from. After your stay at Plettenberg, visitors have the possibility to drive to a town called Port Elizabeth. Kareiga and Pumba are both private Game Reserves situated about a 90 minute drive from Port Elizabeth.
A stay at one of these Private Game Reserves will allow visitors the chance to experience sightings of Africa's Big 5. The Big 5 include the
Lion
Leopard
Rhino
Elephant
Cape buffalo
Visitors will also encounter zebras, hyenas, hippos and a plethora of other wildlife. Enjoy waking up to the wild sounds of the African Bush and unforgettable scenic views. The Private Game Reserves come on a Full Board Basis and include local spirits, beers and wines along with 2 drives a day.
So, now you have a better idea of how to plan your trip to South Africa. Bite the bullet and book today with Click&Go for the trip of a lifetime! We have fantastic offers to South Africa from as little as €1399 and multiple itineraries to choose from.
Click&Go Travel Podcast on South Africa
---