South Africa Holidays from Ireland
A holiday to South Africa is filled with adventure, sport, nature and wildlife. From the beaches of Cape Town, iconic Table Mountain, tours of the fertile wine regions or big game safaris in the Eastern Cape - the country's stunning landscape is truly diverse.
With 2,798 km of coastline, South Africa is a surfer's paradise, with no shortage of white sandy beaches. If you're looking for excitement, hit the buzzing nightclubs on Long Street in Cape Town. Then head to the Garden Route to sample delicious local seafood surrounded by breathtaking natural scenery and wildlife. South African holidays are totally unique, and with flights from Ireland to Cape Town and a great range of accommodation on our website, you could soon be making holiday memories in the rainbow nation that will last a lifetime.
Click&Go Travel Podcast on South Africa
---

Cape Town

---

Stellenbosch

---

Hermanus

---

Knysna

---

Plettenberg Bay

---

Port Elizabeth

---

Game Safari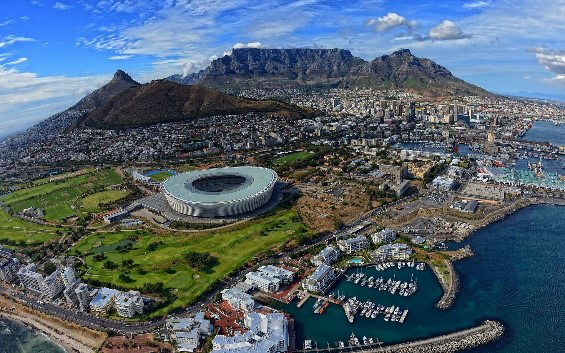 Resting at the confluence of the Indian and Atlantic Ocean, sandwiched between the slopes of the iconic Table Mountain and the glistening sapphire waters of Table Bay, the exceptionally scenic city of Cape Town is in a class of its own. Some cities boast rich culture, vibrant nightlife, a cosmopolitan atmosphere and extraordinary architecture, while others boast breath-taking landscapes and extraordinary natural wonders. Cape Town, is lucky enough to be blessed with all of these attractions and so much more. With its bustling harbour, excellent beaches, top-notch vineyards, and its mountainous surroundings brimming with diverse flora and fauna, Cape Town consistently captivates the hearts of all who visit.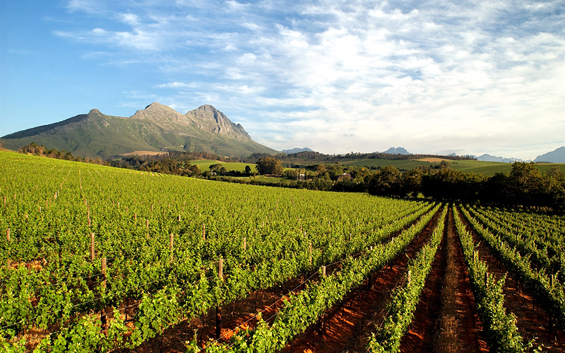 Right in the very heart of the region's wine routes, Stellenbosch is the perfect base from which to discover the abundance of vineyards and wine estates this stunning part of South Africa has to offer.
Pack up a gourmet picnic before taking a leisurely drive into the picturesque countryside, crossing undulating hills striped with grapevines and stopping off to sample a crisp chenin blanc or a warming pinotage. Alternatively, many of the world-class wineries offer elegant al fresco dining, allowing you to gaze out across verdant landscapes backed by the lilac-grey Stellenbosch Mountains while you sample the best Western Cape vintages.
Stellenbosch has so much more to offer than just great wine. The rich history of the town translates into some impressive architecture, from Cape Dutch to Georgian and Victorian period buildings and neo-gothic churches. Explore the oak-lined streets and you'll find contemporary South African art and sculpture, unique boutiques and gift shops, and museums as well as artisan chocolate, coffee and gelatos, cosy bistros and high-end cuisine.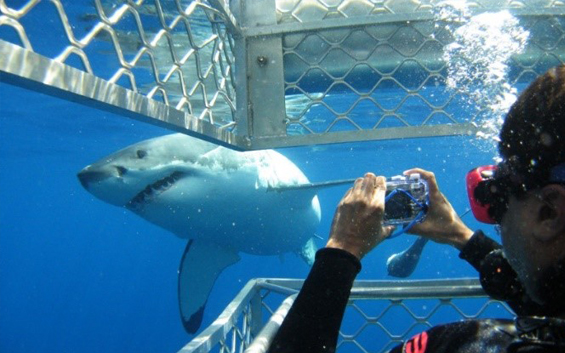 Situated just 140 kilometres from Cape Town and built between the beautiful shores and cliffs of Walker Bay, Hermanus has grown from a small seaside resort town to become possibly the best-known place for whale watching in the world. This town is also famed for its natural scenic beauty, long stretches of pristine beaches and excellent variety of restaurants, cafes and bars. Today, Hermanus is more than just a popular holiday destination and offers visitors all kinds of activities, both energetic and relaxing. Visitors can explore the Old Harbour Museum, which is comprised of the charming fisherman's village, the old harbour, and the Whale House Museum; hike through the nearby Fernkloof Nature Reserve, and sample an array of top quality wine along the famed Hermanus Wine Route. For the thrill seekers a trip to Gansbaai is a must where you can experience a shark cage dive.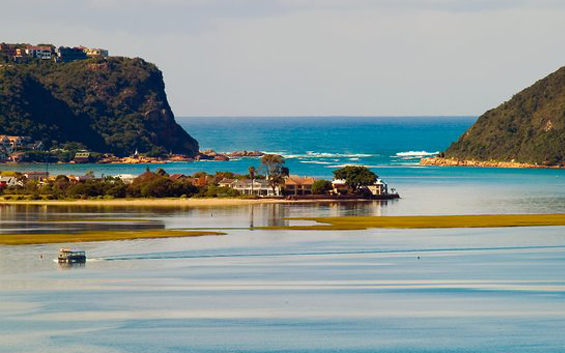 Nestled between the imposing Outeniqua Mountains and the Indian Ocean and surrounded by world-renowned forests, Knysna offers a wealth of activities for visitors. The beautiful lagoon and more than eight beaches provide opportunities to swim, surf, canoe, yacht, jet-ski, boat, fish, walk on soft sand and take ferry rides. Various markets offer organic goods, delicious food, indigenous plants and a social atmosphere. Mountains, valleys, lakes, forests and streams are ready to be explored. The region isn't known as the "Garden of Eden" for nothing! A birding route is available for avid bird watchers. World class golf courses are at your doorstep, and of course the area is famous for the Knysna Heads and delicious oysters.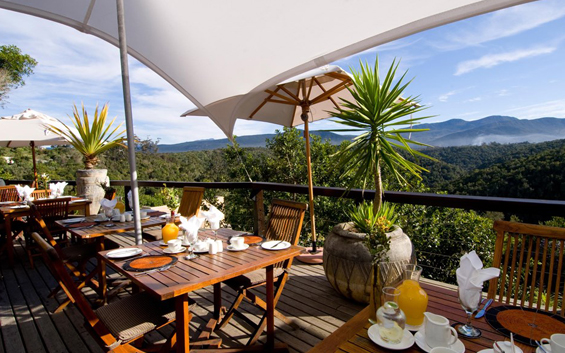 Set along the spectacularly scenic Garden Route in South Africa, the coastal town of Plettenberg Bay is a popular holiday destination. The Portuguese explorers called it the 'Beautiful Bay', and it's easy to see why – Plettenberg Bay is a picturesque, charming town with endless pristine beaches, tranquil lagoons, clean rivers, indigenous forests and a dramatic rocky peninsula. Playground to the wealthy, beach mansions overlook the Indian Ocean, often dotted with luxury yachts, while leisure time is given over to polo and golf, among other things. However, all kinds of visitors will feel at peace here as simply swimming in the warm water on a safe beach is a great way to experience the beauty of Plettenberg Bay.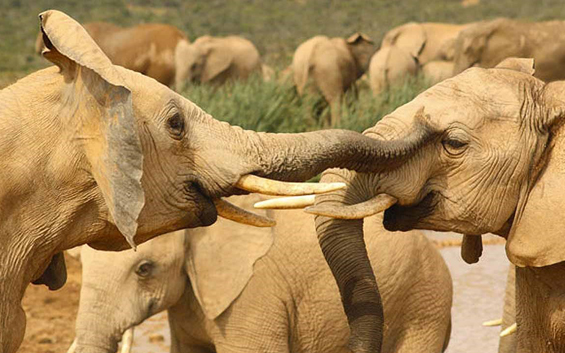 Set on Algoa Bay in South Africa's Eastern Cape Province, Port Elizabeth also referred to as PE, is known as the Friendly City as well as the Windy City and hopefully, if you stay here you will get a chance to experience the former and not the latter. Port Elizabeth was established to home British settlers who were brought out on a government-sponsored programme to provide a buffer between the Cape Dutch and the Xhosa conflict. The little port grew from there and today it is the gateway to the beautiful Garden Route and serves as an excellent base to explore the Eastern Cape's magnificent game reserves and pristine beaches. Visitors can explore the Addo Elephant National Park, inhabited by hundreds of elephants; and other wildlife, climb the area's largest dune at Maitland's Beach and jump on a boat tour to spot rare seabirds and whales.
Excitement builds as you embark on your first Game Drive. Eyes are wide with the thrill, while the Land Rover hugs the plains searching for the ever so elusive leopard or the pride of white lion. The amazement when seeing the Giraffe feeding off the tallest branches or the gentle nature of an elephant carefully guiding its calf. Imagination runs with the wild, picturing the incredible speed, of the perfect chase between a cheetah family and an impala. A typical day starts with an early morning call, cup of coffee and you head out with your ranger for your morning drive. Return to the lodge for breakfast, some down time to ponder the morning's sightings. Following lunch you set of on your afternoon adventure. The day ends with a 3 course, fine dining meal in our cosy, fire lit dining area. Sipping on a glass of wine while watching the last bit of sun shimmering on the lake, hearing the roars of the lions and the barks of the hyena, makes for a relaxing night's sleep.