Halloween in Disneyland Paris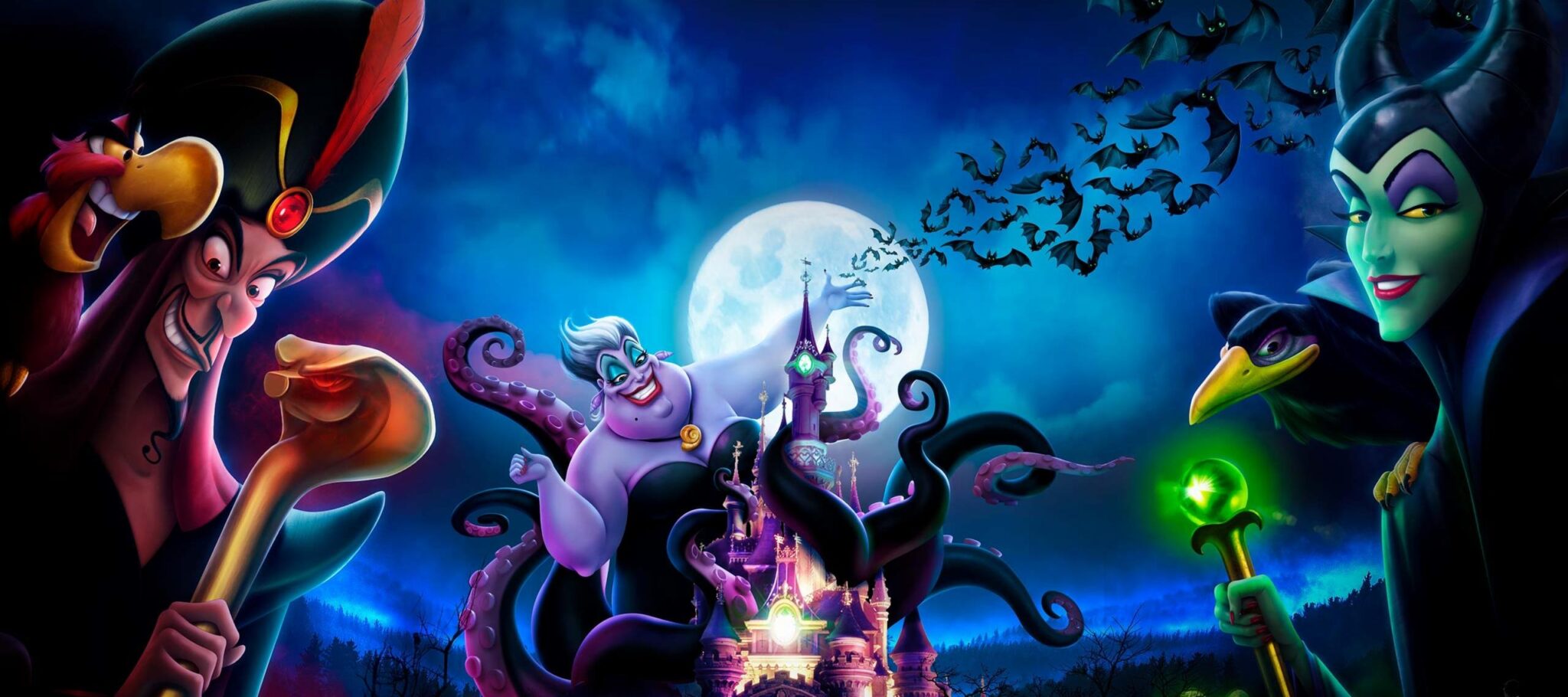 Grab your pointy hat and click your heels, because we're about to talk you through one of Disneyland Paris' most unique and thrilling seasons: Halloween.
The Park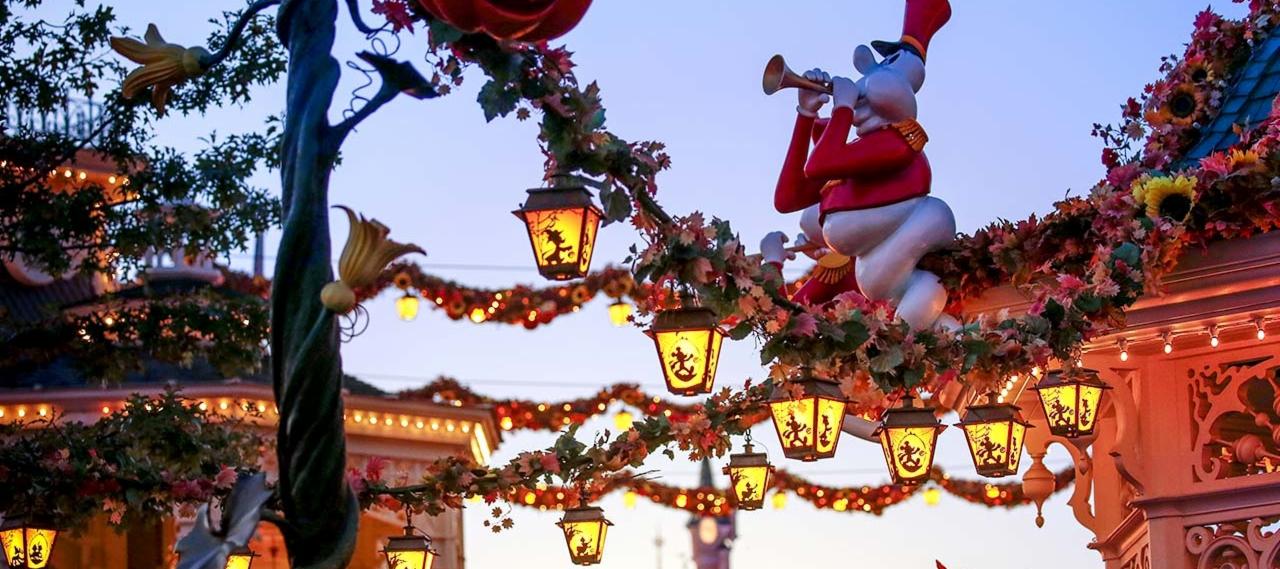 Disneyland Paris is decorated to the nines during October. It resembles Halloweentown from the classic original Disney movie of the same name. Think an autumnal, harvest theme with carved pumpkins and bewitching orange and black garlands dotted around the park.
Frontierland has its own theme, which nods to the Mexican holiday, Dia de Los Muertos, 'Day of the Dead'. Frontierland comes alive with its enchanting bright lights, colourful decorations, and sugar skulls or 'Calaveras' – you might even spot Mariachi Mickey and Minnie!
Not only is the park Halloween-themed, but the food is also themed! Try a Mummy Hot Dog in the Market House Deli or some ghastly and ghoulish decorated cakes and treats at the snack carts.
The Villains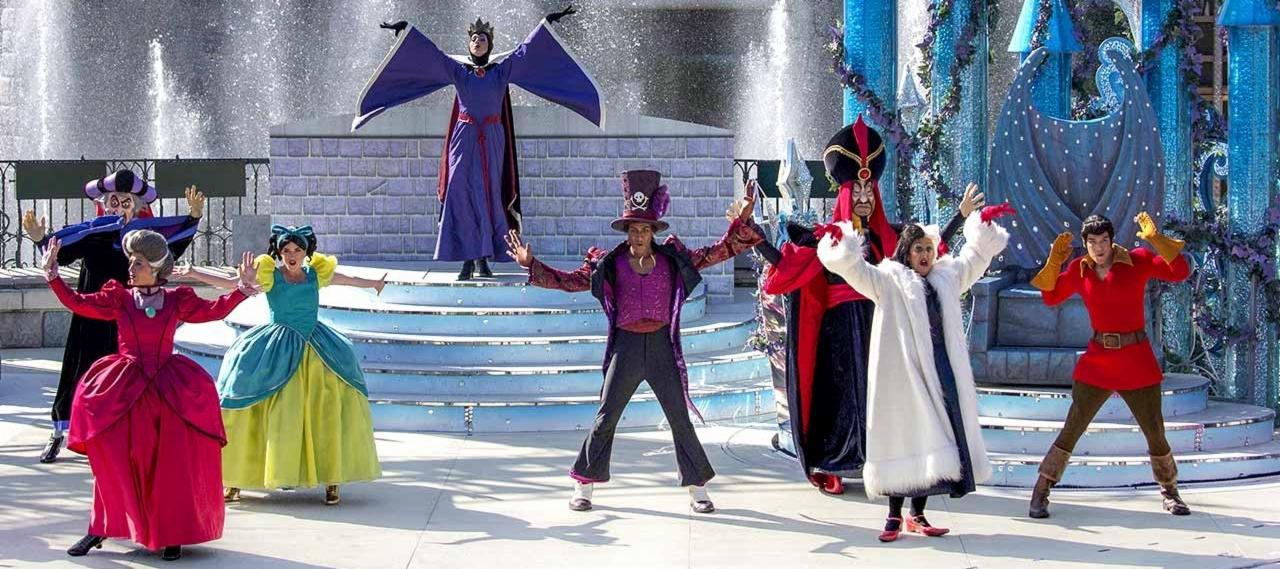 If you visit Disneyland Paris any other time during the year, you'll notice one thing: a lack of villains. You rarely see villains around the park in either the shops or wandering around for the photo ops, apart from Jafar or Gaston. Outside of Halloween, Disneyland is the happiest place on Earth, but for the month of October, the dark side of Disney comes to life.
You'll see your favourite love-to-hate villains like Cruella de Vil, the Queen of Hearts, Maleficent, Jafar, Gaston and Ursula and spookier characters like Jack Skellington. Make sure to check out their Spooky Showcase in front of the Castle!
Halloween Parade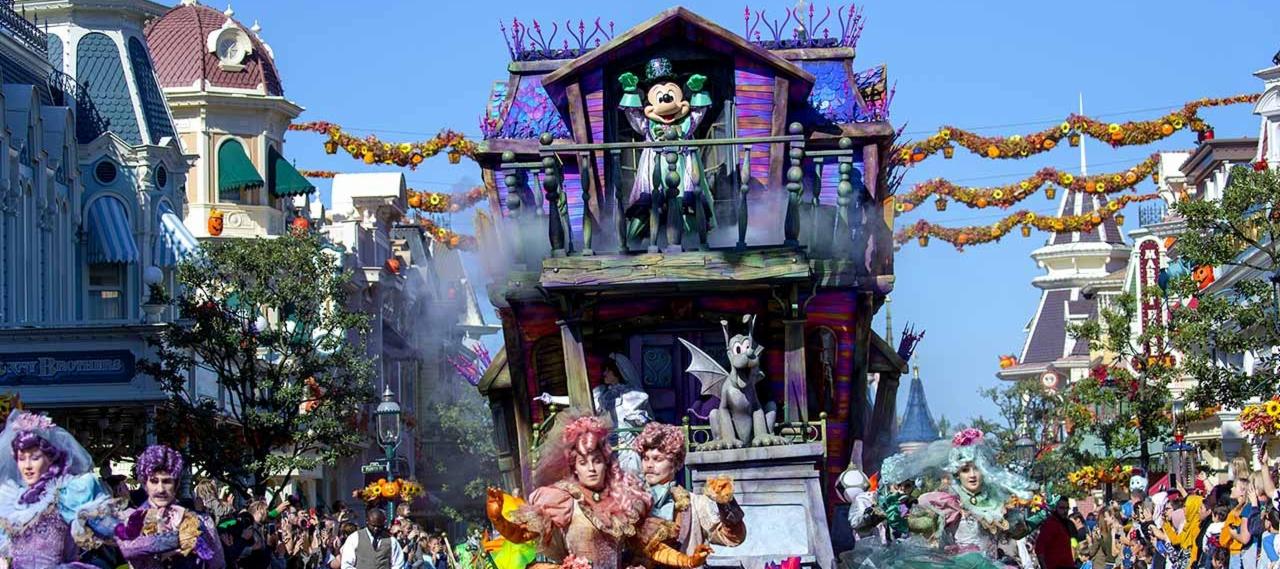 If you've witnessed the All-Star Parade in Disneyland Paris, then you know it is a fantastic spectacle of your favourite Disney characters and stories. The Halloween Cavalcade takes the feel-good vibe of a Disney parade to a spellbinding level. Mickey's haunted mansion float steals the show with autumnal characters casting their magic on you as they waltz down Main Street.
Halloween Party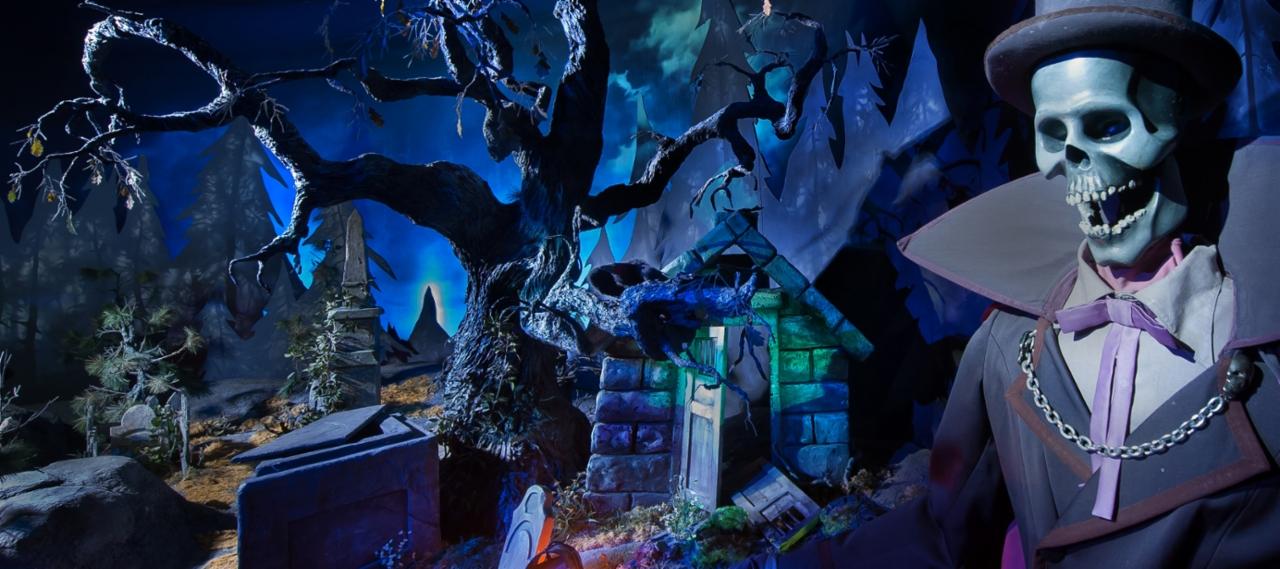 Mischief is rife in Disneyland Paris on the 26th and 31st of October. The most infamous villains take over the park for the Halloween Parties for a wickedly fun evening. From 8pm to 2am, once the sun sets on the park, you'll have a hauntingly memorable Halloween.
What happens at the Halloween Party? One of the most unique experiences is the opportunity to experience some of the most popular attractions under the light of the moon. The attractions you can ride until 2am are: Phantom Manor, Big Thunder Mountain, Peter Pan's Flight, "it's a small world" and Star Tours: The Adventures Continue.
You can also dress up as your favourite Disney character or don your scariest Halloween garb (just leave toys/props resembling firearms, clothes that drag on the ground or masks for over-12-year-olds at home) and party with the villains at Disney Villains Halloween Celebration shows.
So, will you be joining the Villains at the Halloween Festival?
---