West Coast USA: What to Do & Where to Stay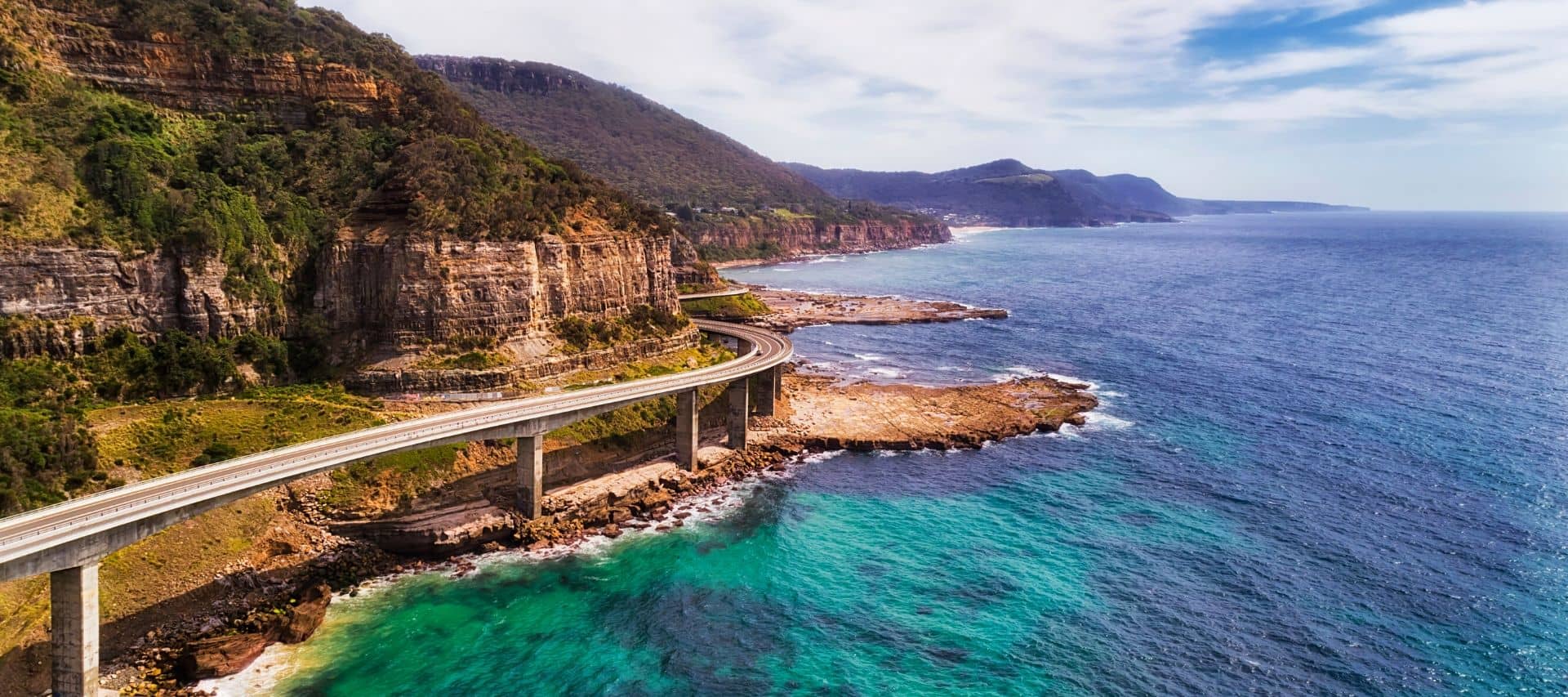 A West Coast USA Fly/Drive is a bucket list trip. Flying over to the States, hiring a car and hitting the road, gives you an unparalleled feeling of freedom. The west coast USA is the best destination for a jaw-dropping, jam-packed, once in a lifetime fly-drive holiday. Plan your itinerary using our recommended route, which is perfect for first-time visitors looking for the traditional approach.
For those who have never been, California is huge. It has an abundance of surfing towns, palm-tree filled beaches, local vineyards, outstanding views and some of the most magical cities in the world. Here are our top suggestions for your West Coast itinerary to enjoy one of the most astoundingly scenic drives on earth.
When To Go
Firstly, deciding on the time of year to take this trip is crucial. Most people imagine that summer is the best time, but California's temperatures can get unbearably hot in July/August, which makes travelling around a lot harder. Personally, I went in October to Mid-November, which was ideal. Temperatures averaged 24-28° each day, making it easier to explore.
We did this trip in 16 days and we covered everything we wanted to see without feeling too rushed. Of course, this is completely flexible depending on what you want to see and do.
Suggested Itinerary
We did this trip in 16 days and we covered everything we wanted to see without feeling too rushed. Of course, this is completely flexible depending on what you want to see and do.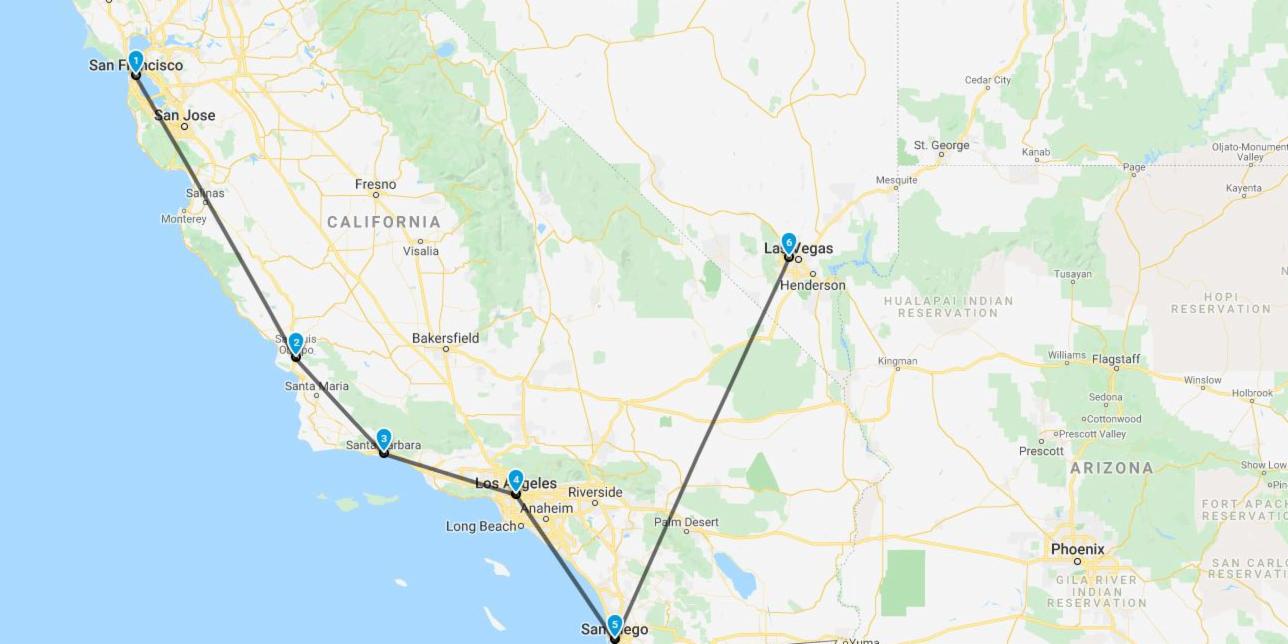 San Francisco: 4 days
San Luis Obispo: 1 day
Santa Barbara: 2 days
Los Angeles: 4 days
San Diego: 2 days
Las Vegas: 3 days
San Francisco
With direct flights from Dublin to San Francisco with Aer Lingus. This made it a great choice of origin for our trip. The Golden Gate City is a multicultural hub with iconic landmarks, vibrant neighbourhoods and a fantastic choice of things to do. Whether it's exploring the Bay Area, groovy Haight Ashbury or chomping down on a luscious burrito in the Mission district, you will never be bored.
Where to Stay
Hotel Carlton or Hotel Triton
Where to Eat
Mama's On Washington Square: This charming cafe is the perfect pit stop for brunch before you head out on your adventures for the day. Queues can form from early morning but isn't that a good sign that it's worth the wait!?
Things to Do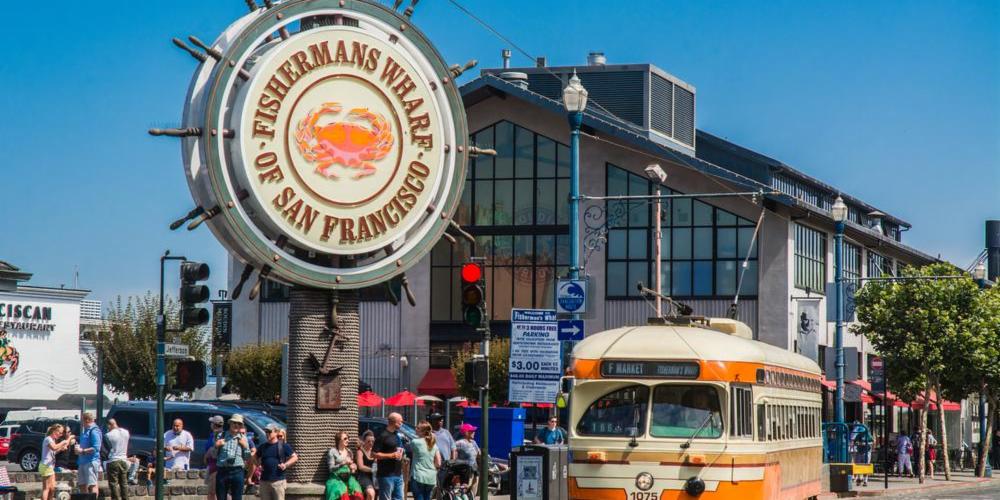 Fisherman's Wharf District: SF's number one tourist destination and the funkiest neighbourhood in town. Visitors can admire the Bay Area in all its glory. Pier 39 is where you'll find sea lions basking and the postcard views of the Golden Gate, Bay Bridges, Alcatraz, Angel Island and the famous city skyline.
Golden Gate Bridge: The most memorable experience for me in San Francisco, was hiring a bike and cycling the crazy streets. Daily bike rental starts from only $25. We collected our bikes outside of Golden Gate Park, made a quick stopover in the Japanese Tea Gardens and onward to the Golden Gate Bridge.
Alcatraz Prison: Located just off Fisherman's Wharf, a short ferry will bring you to the infamous home of convicts including Al Capone, where visitors can hear past stories which occurred right on the island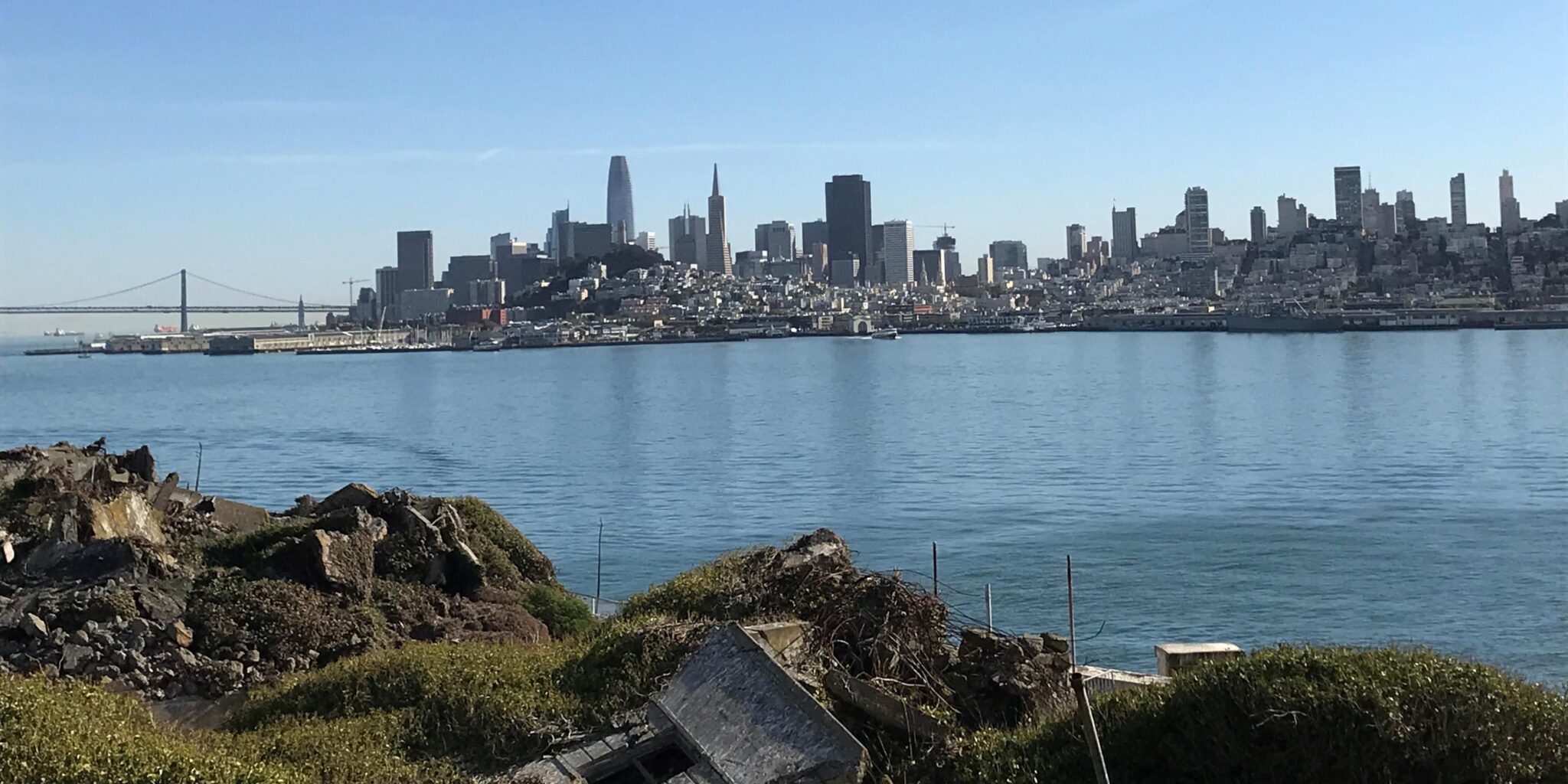 Twin Peaks: The best views of the city are on these two summits, which rise nearly 1000 ft above the city. The hike up and the myriad of steps require your comfiest runners and plenty of water. Prepare to be blown away by the amazing views that make it all worthwhile.
Top Tip: Collect your rental car after you finish your few days in San Francisco. Realistically, most tourist landmarks are all within walking or cycling distance and the jet lag will be worn off by this stage.
After you leave your heart in San Francisco, grab your rental car to start the ultimate road trip along the Pacific Coast. Planning your route and what you want to see in advance is very important, so no precious time will be wasted.
San Luis Obispo
Driving down Highway 101, the coastal views are astounding. There are numerous vista (viewing) points where you can stop to admire the ocean and greenery that you'll cruise by. San Luis Obispo was the next overnight stop after San Francisco on the list. This college town is a great place for an overnight stopover before continuing your journey.
Where to Stay
Apple Farm Inn, San Luis Obispo
Where to Eat
Firestone Grill: Located in downtown San Luis Obispo, is a great spot to find some mouth-watering BBQ food, burgers, and pizza galore. It has traditional sports-style American vibes so you'll be sure to have a good night at this joint.
Things to Do
Hearst Castle: Enroute to SLO, a visit to the legendary Hearst Castle in San Simeon is a must. A lavish mansion built in the 20th Century which homes 147 rooms, 125 acres of gardens and two insanely extravagant swimming pools. It boasts 360 degree views of the ocean and coastal mountain range, so worth it for the views alone.
The Elephant Seal Rookery: This is located approx. a 10-minute drive from Hearst Castle – animal lovers will adore this pit-stop! Watch these cute marine mammals in their natural habitat playing and fighting as the sun sets.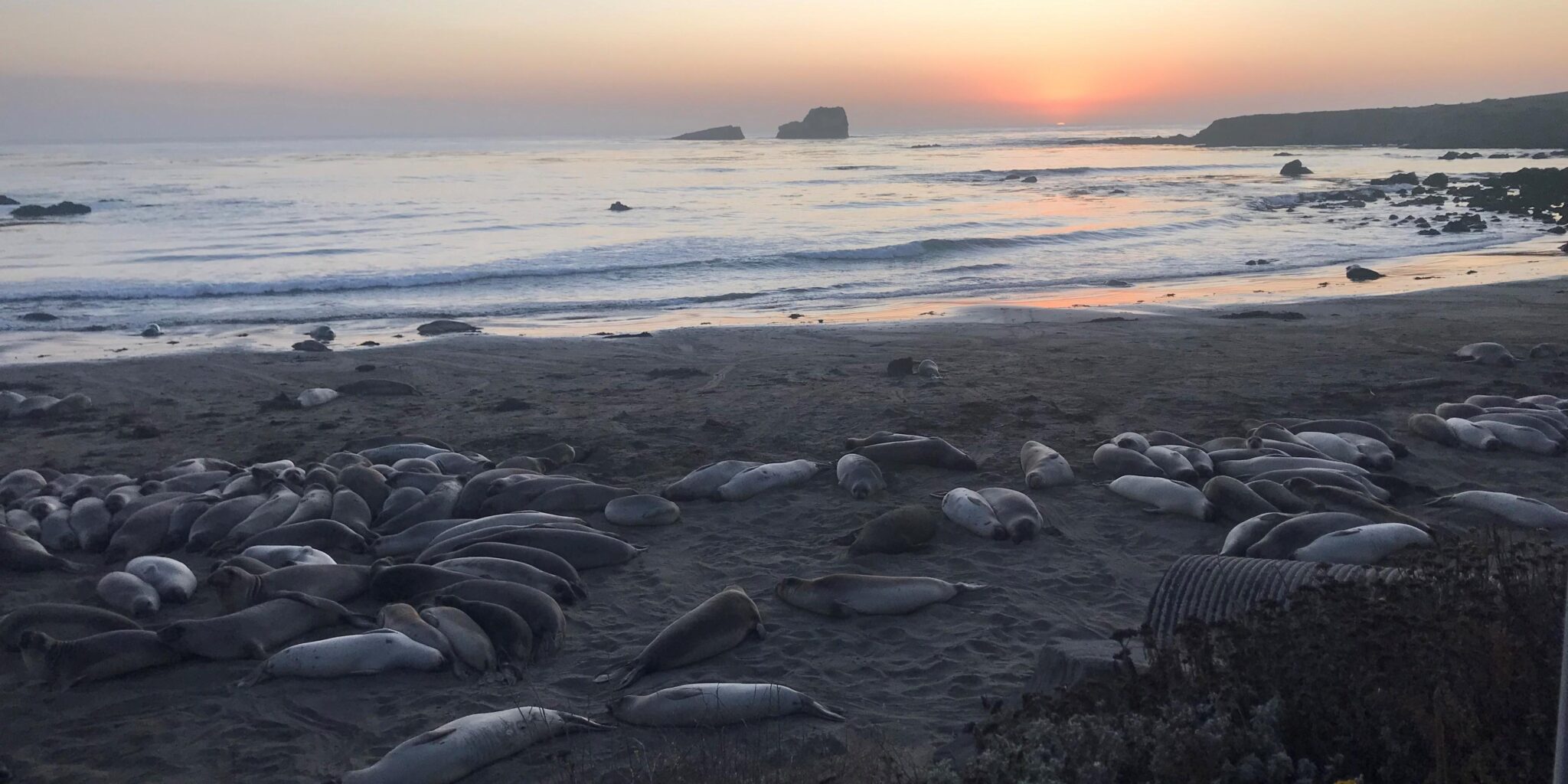 Bubblegum Alley: An alley with a grotesque but whimsical accumulation of used bubble gum. Why not make your mark in Cali by adding some of your own to the 70 foot wall?
Santa Barbara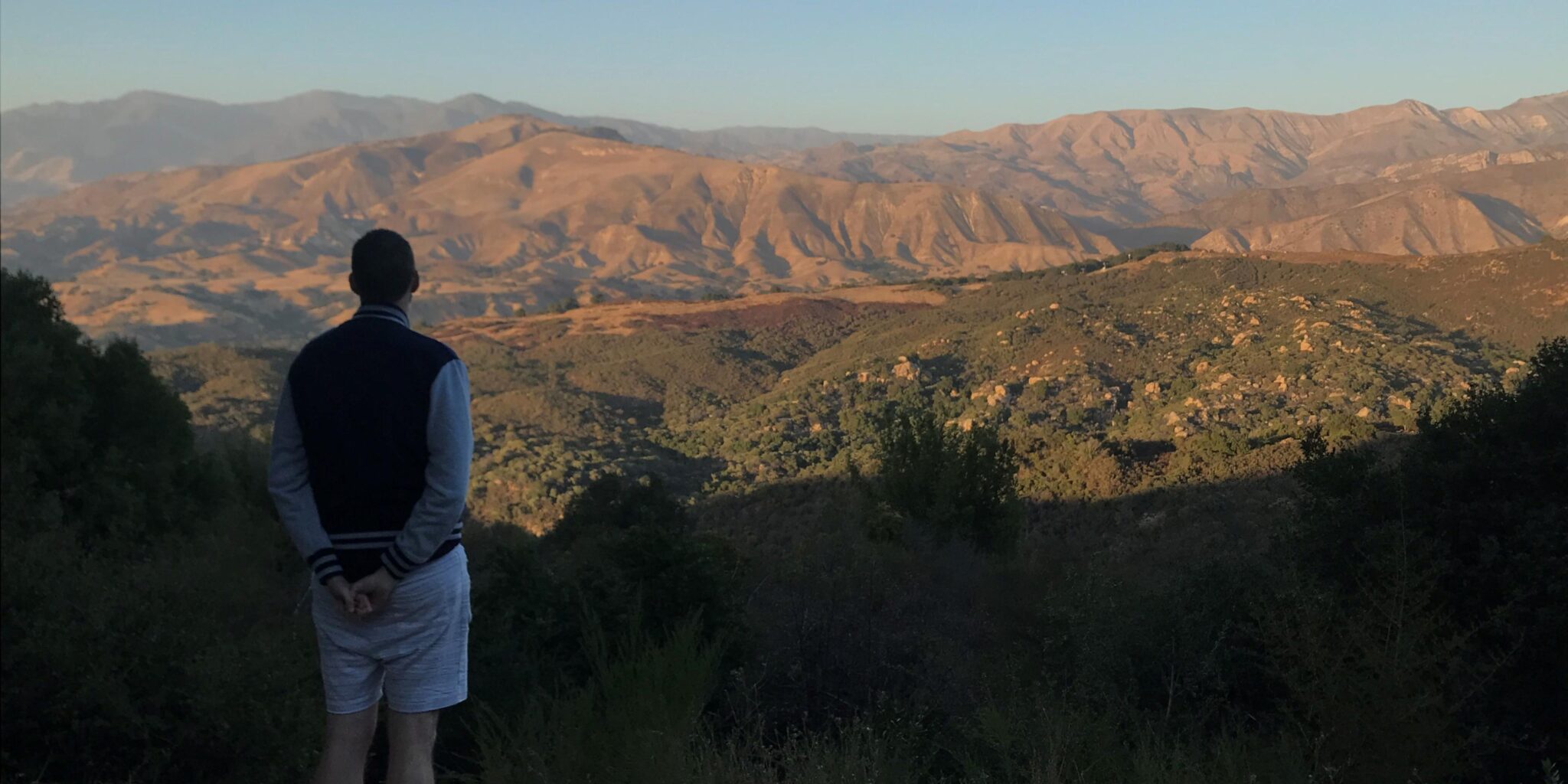 Santa Barbara was our base for two nights after San Luis Obispo. The "American Riviera" has stunning vistas to pull into on the drive, long stretches of golden sand beaches and is a town immersed in arts culture. It's a great halfway point between San Francisco and LA.
Where to Stay
The Beachside Inn, Santa Barbara
Where to Eat
La Super-Rica Taqueria: With endorsements from Julia Child and Katy Perry, this cheap eats place was worth the try. It was insanely delicious. The menu lists options such as tacos filled with grilled steak, chorizo, rajas, quesadillas and salsas. Mexican food in California is very popular hence why these are my go-to in this blog.
Things to Do
Exploring Santa Barbara by kayak is an activity to stick on the list. Paddling through Stearn's Wharf up through Santa Barbara harbour, some visitors may meet fascinating sea life, such as humpback whales, sea otters, seals and dolphins on their adventure.
Pismo Beach: This beach town has shimmering turquoise waters and long stretches of coastline where adventurous visitors can hire an ATV and ride the Oceano Sand dunes, which is equally terrifying and exhilarating at the same time. Try your hand at surfing, kayaking or just basking in the sunshine.
Los Angeles
The City of Angels offers glitz, glamour, beaches and thrills to its visitors. There's an abundance of choice in what to see in LA, especially if you're a first-time visitor. From the star-studded Hollywood Walk of Fame to Bohemian Venice Beach, the opportunities are endless. We stayed 4 days in Los Angeles and I loved every minute of it.
Where to Stay
Hollywood Celebrity Hotel, Los Angeles
Things to Do
Hollywood Studio Tour: Find out what happens behind a camera lens with a studio tour in LA. First up, Warner Bros, a great choice if you love the iconic TV show, Friends. Other choices include Paramount Studio, Sony Pictures, Adventures by Disney and Universal Studios, which has The Wizarding World of Harry Potter. You need to spend the full day at Universal Studios to enjoy it thoroughly. It has thrilling rides, a backstage set tour and lots of mini-shows such as Special Effects and Animal Actors to enjoy. Taste the legendary Butter Beer and the famous pink Simpson's doughnuts.
Six Flags Magic Mountain: For the adrenaline seekers (and adrenaline seekers in training), a day visit to this theme park is highly recommended. Located about 40 minutes from LA, is a 262-acre theme park. This daredevil's paradise has insane coasters that will blow your mind. There are over 19 of these bad boys to try your hand at.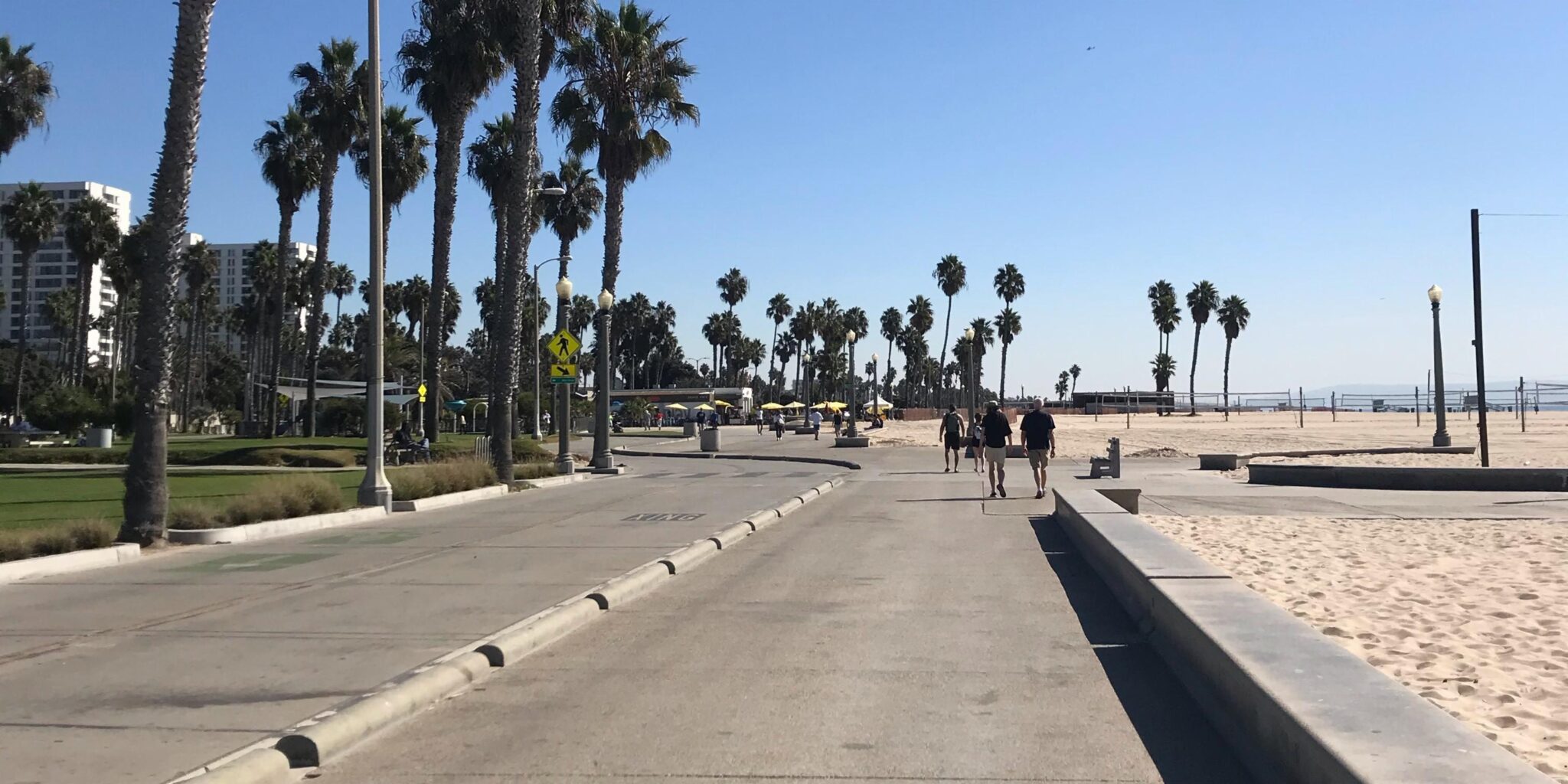 Santa Monica Pier: A visit to one of LA's most famous landmarks brings you to the colourful carnival by the sea. 4 miles down, brings you to Venice Beach, the quintessential Los Angeles. Where the promenade is filled with palm trees, street performers, golden sand, a skate park and "Muscle Beach". Grab your roller-blades, bike or electric scooter, to revel in the views of this hip district.
Go see a Live TV Taping: No trip to Hollywood is complete without attending a live TV taping, the best thing is, it's FREE. Dozens of talk shows and sitcoms with live audiences are filmed in Los Angeles. We decided to go see Jimmy Kimmel Live, located on Hollywood Boulevard. Guests can request tickets here about two months in advance, simply fill out a form and you'll hopefully hear back. 3-4 hours of your time is required for this, so plan wisely.
San Diego
Just north of Mexico and tucked in the south-west corner of California is Sunny San Diego . Famous for its idyllic climate, delectable tacos and miles of stunning beaches. Its California's second-biggest city, but much more chill than LA and is the epitome of the California lifestyle.
Where to Stay
The Handlery Hotel, San Diego
Where to Eat
La Perla Cocina: Easily the best burrito I have ever eaten. This restaurant is located on Pacific Beach and the Pork Carnitas burrito is a winner.
Things to Do
La Jolla: Located just outside of San Diego, this pretty beach, is home to miles of white sand and stretches over to La Jolla Cove.
San Diego Zoo: This 100-acre zoo is home to hundreds of species of animals and plants. It's one of the largest zoos in the USA and has a great wildlife conservation program. Guided tours and the Skyfari (cable cars) are what makes this zoo unique. Visitors can take the Skyfari over the treetops from one side of the zoo to the other and appreciate the panoramic views of Balboa Park.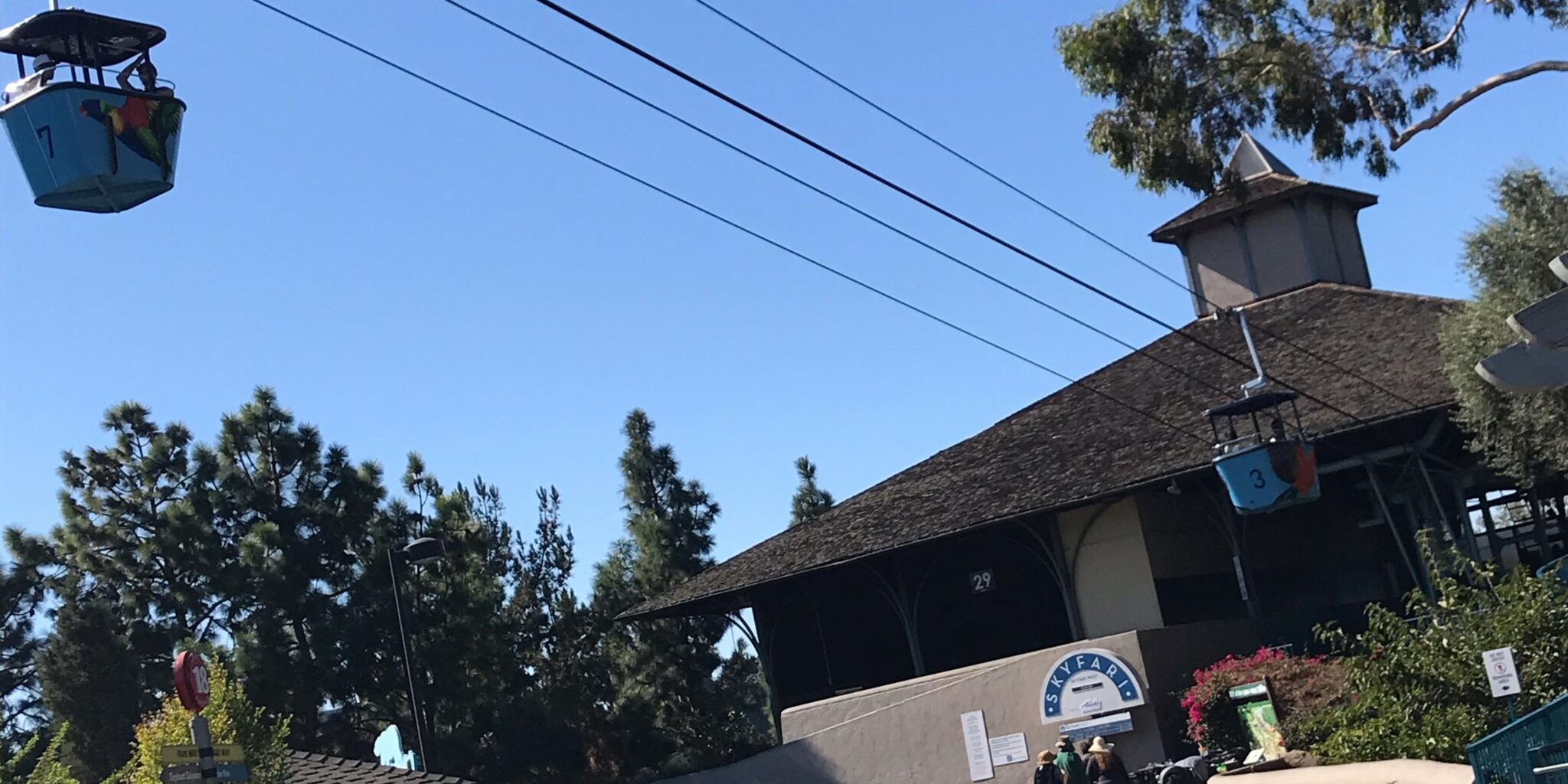 After our stay in San Diego, we dropped the car off in San Diego Airport and boarded a flight to Las Vegas. The flight time was only 1 hour and 30 minutes. Driving over 800 km/h down the Pacific coast is tiring and you can enjoy your time in Las Vegas without having to worry who the designated driver will be.
Top tip: Make sure to return your car in the state you rented it or face extortionate drop off fees.
Las Vegas
Las Vegas may be centred on nightclubs, casinos and gambling, but it has so much more to offer than its 'Sin City' reputation.
Where to Stay
The Signature at MGM Grand
Where to Eat
Nacho Daddy: This American grill with a Mexican twist was one of my favourite restaurants in Las Vegas. Their famous frozen margaritas and generous portions of nachos is the ultimate tasty feast.
What to Do
Visit Hoover Dam & The Grand Canyon: This day trip was absolutely fantastic. It's an early start at 6 a.m. and due back in Las Vegas at 9 p.m., with pickup straight from the hotel. Taking a trip away from the hustle and bustle of Sin City to the spectacular landscapes of Arizona is completely worth it.

We booked through Grand Adventure Tours, a very personal experience and they look after you really well. The first stop on the tour is Hoover Dam. This man-made structure is located on the Nevada/Arizona border. The tour includes a stopover on Route 66 with plenty of photo opportunities. It's the only tour in Las Vegas that takes you out to Hopi Point, the highest and most scenic point of the Grand Canyon. Prices are from $160pp and include breakfast and lunch.
Cirque du Soleil Show: There are 7 Cirque du Soleil options to choose from. Whether it's a musical act, an aqua acrobatic show or just enchanting traditional acrobats. Your first trip to Las Vegas should include a viewing of these spectacular productions.
Downtown Las Vegas: In between the boisterous street performers and the tirade of tourists, is bustling Fremont Street. This crazy street is an experience in itself. You can zoom off a slot machine style tower across the street, swim with sharks in the Golden Nugget, visit the infamous Mob Museum, and watch people don hospital gowns to eat their dinner at the Heart Attack Grill.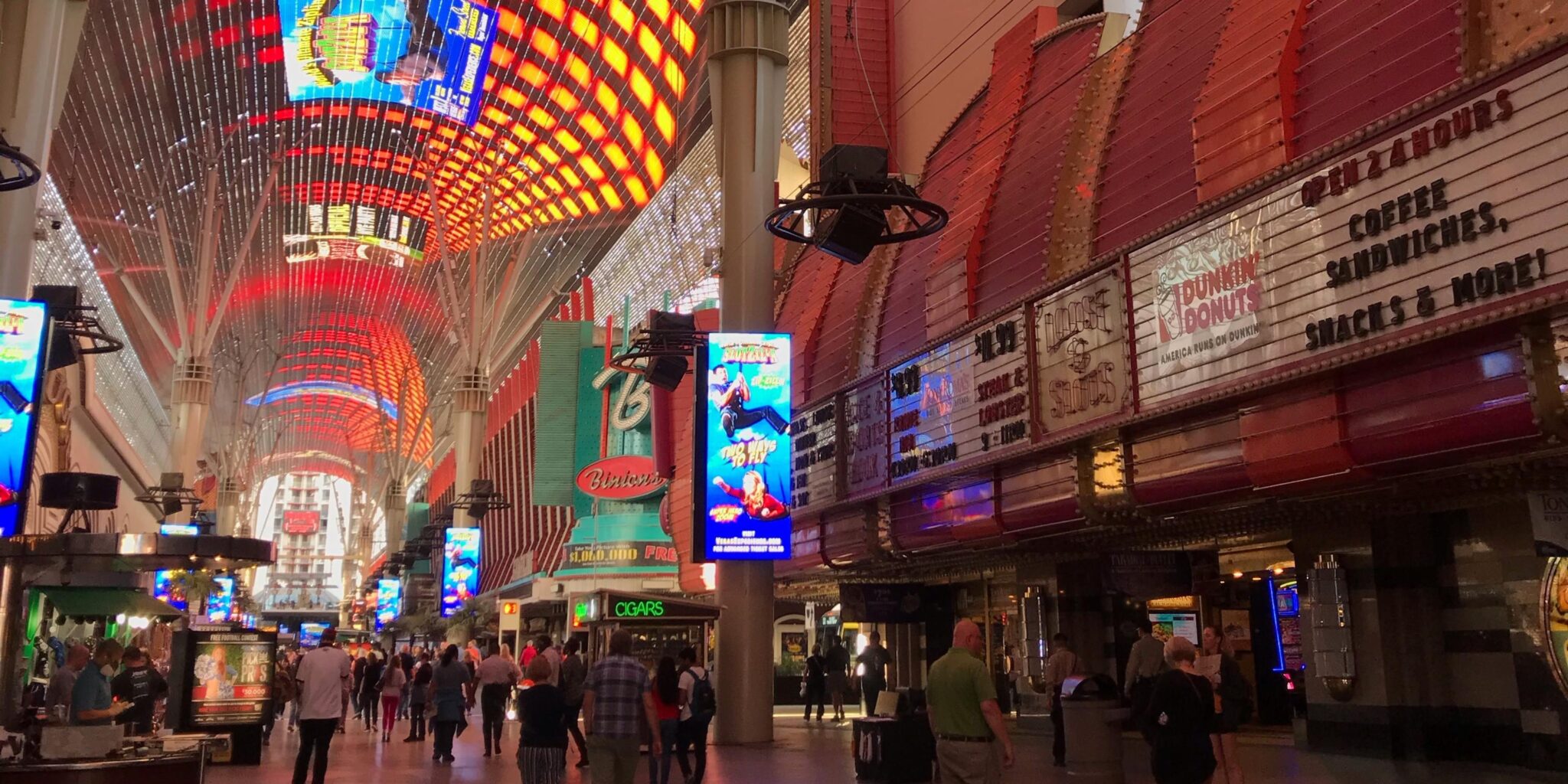 Homeward bound
After our amazing time in Las Vegas, we boarded on our flight back to San Francisco, where we then got our inbound flight home to Dublin. An unforgettable trip that should be on everyone's bucket list.
This trip has endless itineraries and possibilities depending on personal preferences. Why not get started on the trip of a lifetime today with Click&Go and speak to a member of our Sales team, who can turn your dream holiday into a reality.
---