Binge-watching Disney+? Discover the home countries of your favourite Disney Princesses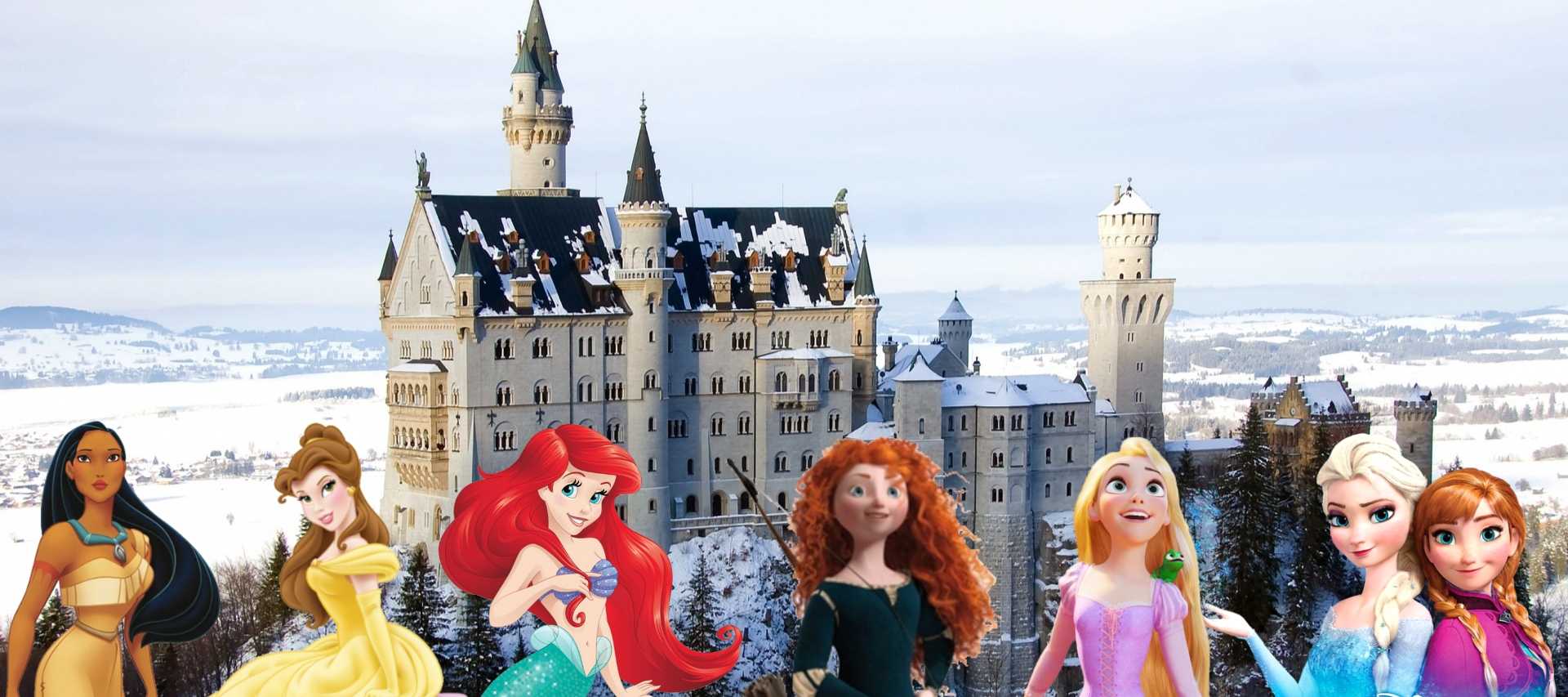 In the surreal time of social distancing, Disney+ couldn't have had a more timely release in Ireland. Finally, we have access to essentially every Disney film and series ever created! Stuck inside our homes, the far-off, enchanting kingdoms in Disney Princess movies seem pretty appealing.
If you've ever wondered where in the world these magical places are based on, look no further. Here are the home countries of your favourite Disney Princesses which might very well inspire your future travels.
Pocahontas – The United States of America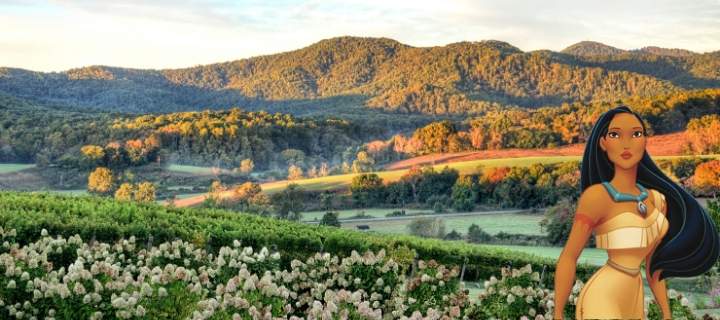 Our first Princess, Pocahontas, is from the state of Virginia on the east coast of the United States. She is in fact based on a real historical figure of the same name. Pocahontas was part of the Powhatan Tribe in Virginia's Tidewater region.
Unfortunately, the real Pocahontas didn't have as happy an ending as our beloved princess, as her life and people were negatively impacted by the colonisation of Jamestown. Nevertheless, the rolling hills and lush forests of the Virginian countryside are just as beautiful in real life as they appear in the Disney classic.
Belle – France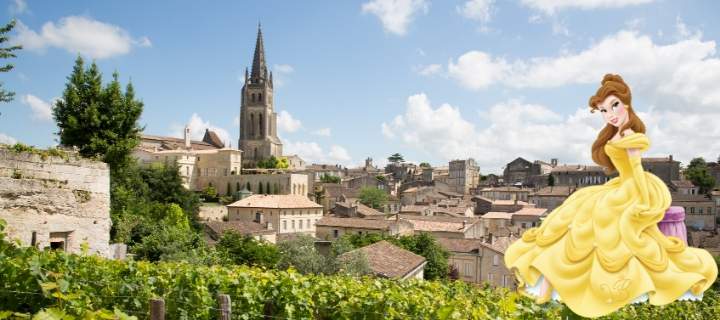 It's no surprise that Belle from Beauty and the Beast is from rural France with the many references to this setting in the film. Belle lives in a quiet medieval French village, which she wishes to escape early on in her adventure.
A similar town to Belle's home would be Saint-Emilion beside Bordeaux in southern France. This beautiful village was built in the wine hills and is a UNESCO World Heritage Site. Its winding, cobblestone streets feel right out of the fairytale!
Rapunzel – Germany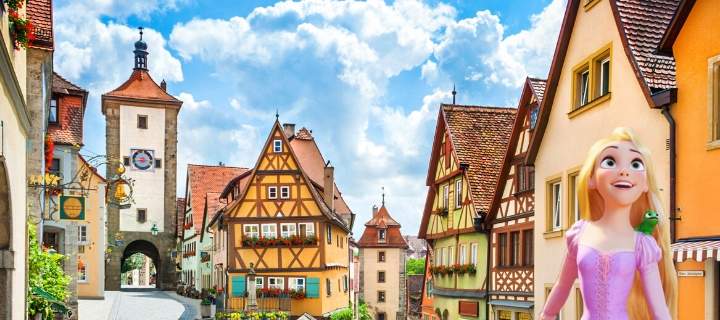 Disney's 2010 hit film, Tangled, was loosely based on the German tale of Rapunzel. Though the film is set in a fictional island kingdom, the architecture and cultural influences appear to closely resemble medieval Germany.
Rapunzel's iconic stone tower is hidden in a typical alpine forest, and even the style of her purple dress alludes to German fashion in the 18th century, when the events of the film were meant to have taken place.
Ariel – Denmark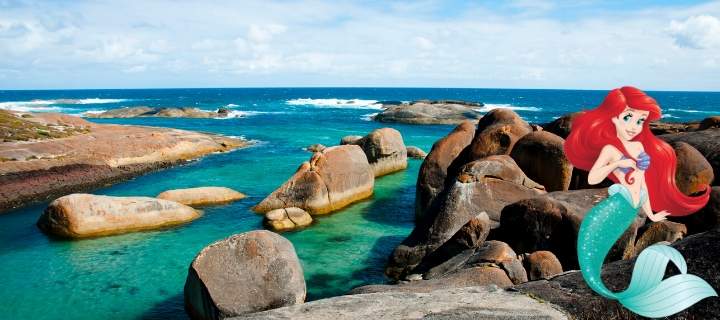 Where exactly the Little Mermaid takes place has been hotly debated since its 1990 release. Some elements of the setting definitely seem European, while others indicate a warmer place like the Caribbean.
However, at the heart of the story is the fairytale of the same name written by none other than Hans Christen Anderson, a Danish storyteller. Therefore, we think it seems fair to declare that Denmark is the original setting for Ariel's story. Besides, you can visit the famous Little Mermaid statue in Denmark's capital city, Copenhagen.
Anna & Elsa – Norway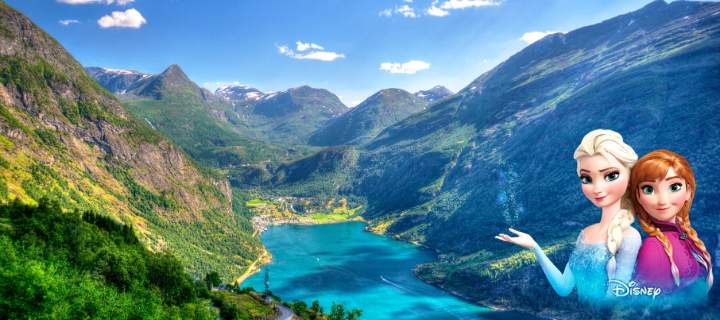 From Arendelle's stunning fjords to the obvious Scandinavian cultural influence, it's safe to say that two of the most famous Disney princesses in history are from Norway.
Anna and Elsa may reign in a fictional kingdom called Arendelle, but artists who worked on the films drew inspiration from Norway's rugged landscape and folklore. In fact, Arendelle's huge fjord may actually be a fictional version of Geirangerfjord in western Norway!
Merida – Scotland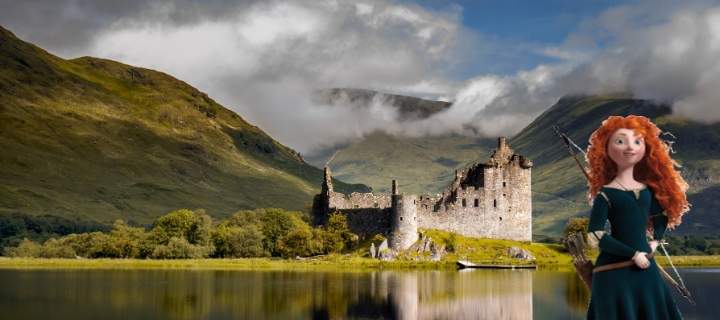 Last but not least, Merida from Brave is undoubtedly from medieval Scotland. This fearless princess who fights for her independence is from the mystical highlands in the northwest of the country. This one is oh so obvious, but is still worth mentioning.
The Scottish Highlands are full of enchanting castles, ruins, and historical sites. Much of the magic and adventure in Merida's tale is based on real Scottish folklore, too! This region includes famous places like Loch Ness, Urquhart Castle, and Cairngorms National Park. There's no better place for a road trip than the majestic mountains of the highlands.
So, while you're binge-watching all your favourite Disney princess films, think about which of their home countries you'd most like to visit one day!
---