Your Guide to Menorca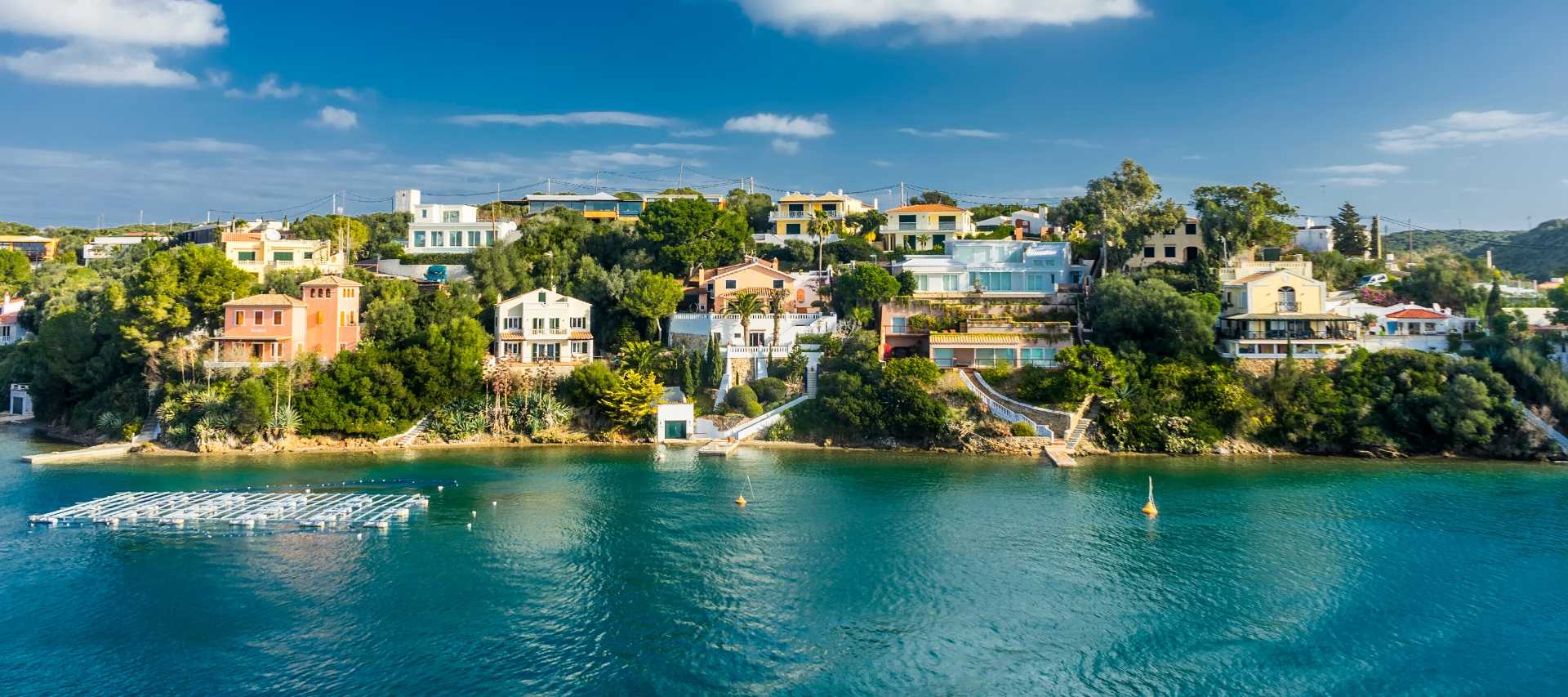 One of Spain's Balearic islands in the Mediterranean Sea, Menorca is a more laid-back neighbour of Majorca and Ibiza. From its stunning, expansive beaches to its pine-tree-lines coast, Menorca has no shortage of natural beauty. The capital, Mahon, overlooks a large harbour, with gorgeous Georgian mansions and an ornate, historic church. There are many great reasons to visit Menorca this year!
Top Places to Visit in Menorca
Cala Galdana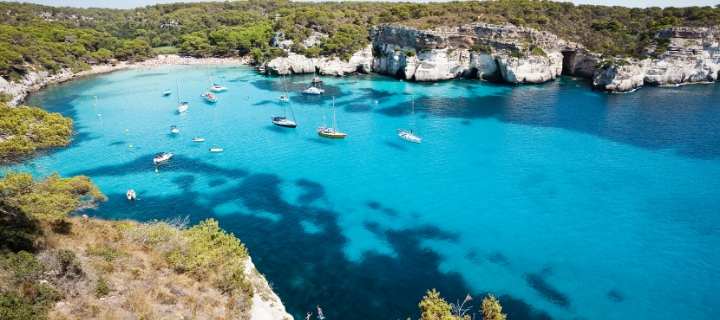 This beautiful crescent bay is surrounded by pine trees and stunning cliffs. Cala Galdana stands out as one of Menorca's finest beaches. Though its pristine white sand and turquoise water appear untouched, it's not too secluded. There are lots of facilities and accommodation options in and around Cala Galdana. With its gentle, shallow waters, Cala Galdana is a great area to stay especially for families with young kids.
Ciutadella Old Town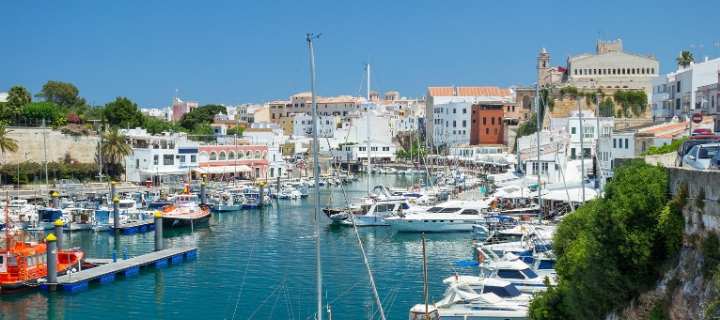 Ciutadella, the island's original capital and retains much of its historical grandeur. Set on the western tip of the island, the elegant buildings, enchanting pathways, and stunning plazas in the Old Town are not to be missed. A visit to this charming, Mediterranean-style citadel should definitely be on your itinerary. 
Cala Turqueta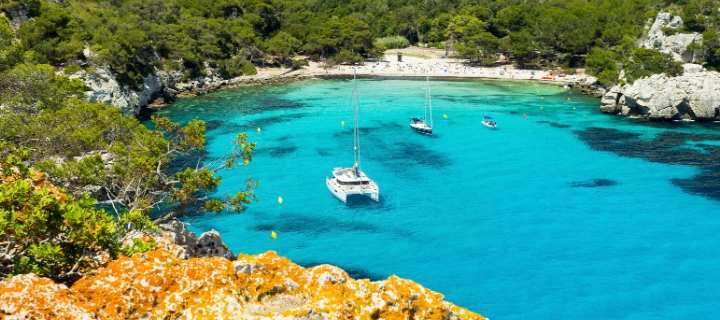 Just down the coast from  Cala Galdana, Cala Turqueta somehow seems much more remote. This bay includes a white sandy beach, shady pine trees, rugged rocks, and sparkling clear water. Snorkelling, paddle-boarding, and even cliff-jumping are just a few ways to enjoy Cala Turqueta's lovely beach. 
S'Albufera des Grau Nature Reserve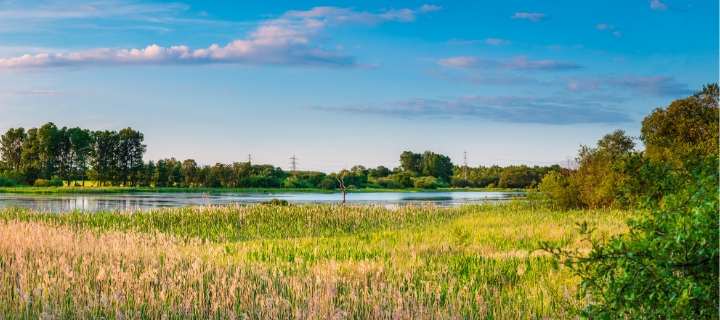 This lush nature reserve includes 50 km of forest, marshland, cliffs, and dunes. The area in the northeast of Menorca also encompasses five small islands. Here you can spot all kinds of wildlife, like pretty wildflowers, other plants, and up to 90 different species of birds. There is a visitor's centre on the nature reserve with helpful guides, maps, and videos to help you navigate the park. You can also arrange a guided tour to take you around the area.
The Museo Militar de Menorca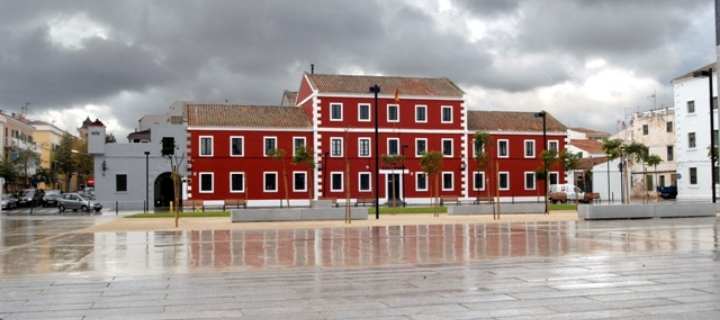 Discover the island's military history in this museum located within an 18th-century barracks in Mahón. Explore the military's role over time and learn about its significant influence on life and culture in Menorca. The museum includes exhibits on ancient weaponry, with examples of historic guns and cannons as well as lots of information on the island's strategic sites. Entry to the museum is very affordable, making it all-around a great spot to visit on your holiday.
See Binibeca Vell – The Fisherman's Village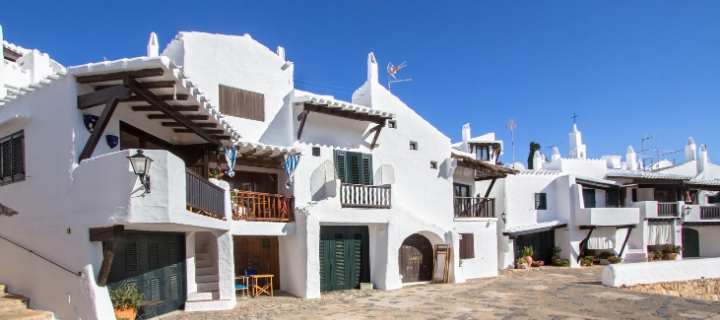 About 8km away from Mahón, this unique village was the work of famous Spanish architect Antonio Sintes Mercadal. His goal was to recreate the ambience of a traditional fishing town, so he designed Binibeca Vell in the early 1970s. The charming village includes quaint cobblestone alleys and whitewashed buildings encircling a little harbour. The Moorish influence is palpable, giving the town an overall authentic flair. Sa Musclera restaurant in the village is a great place to go for some delicious local dishes and a relaxing bar. 
Where to Stay in Menorca
4* Hotel Apartamentos Princesa Playa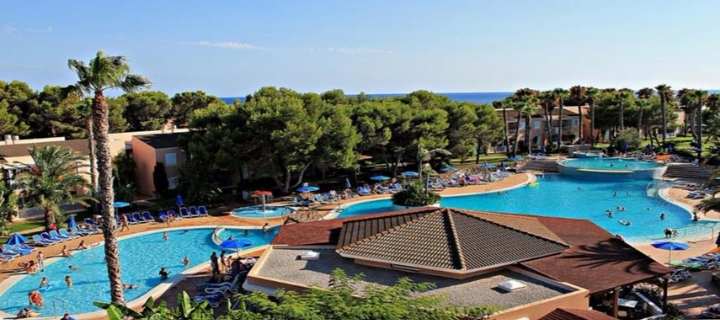 Located just 11km from Ciutadella, 800m from the centre of Cala'n Bosch, and a mere 300m from Son Xoringuer Beach, this hotel is an especially great option for families. The hotel includes air-conditioning, expansive gardens, an outdoor pool with sun loungers, and terraces. There is a cafe bar, TV lounge, and a car rental agency on-site. 
3* Sol Milanos Pinguinos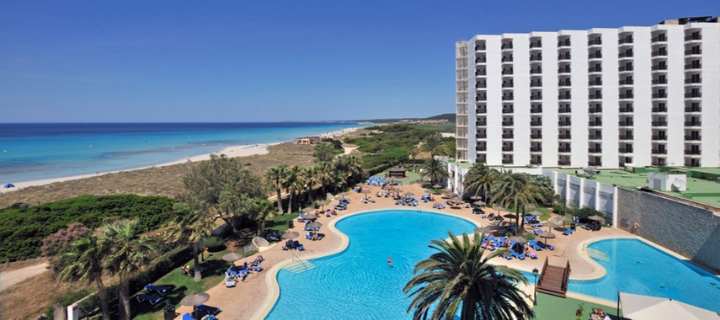 With an incredible beachfront location offering direct sea access, this hotel is an excellent choice for your stay in Menorca. In addition to its amazing landscape, the Sol Milanos Pinguinos is only a short walk away from Son Bou centre where you can enjoy plenty of shops, bars, and restaurants. Overall, Sol Milanos Pinguinos is an affordable option boasting a great, central location.
Feeling inspired to plan a trip to this stunning island?
---