Clean & Safe: New Safety Measures in the Algarve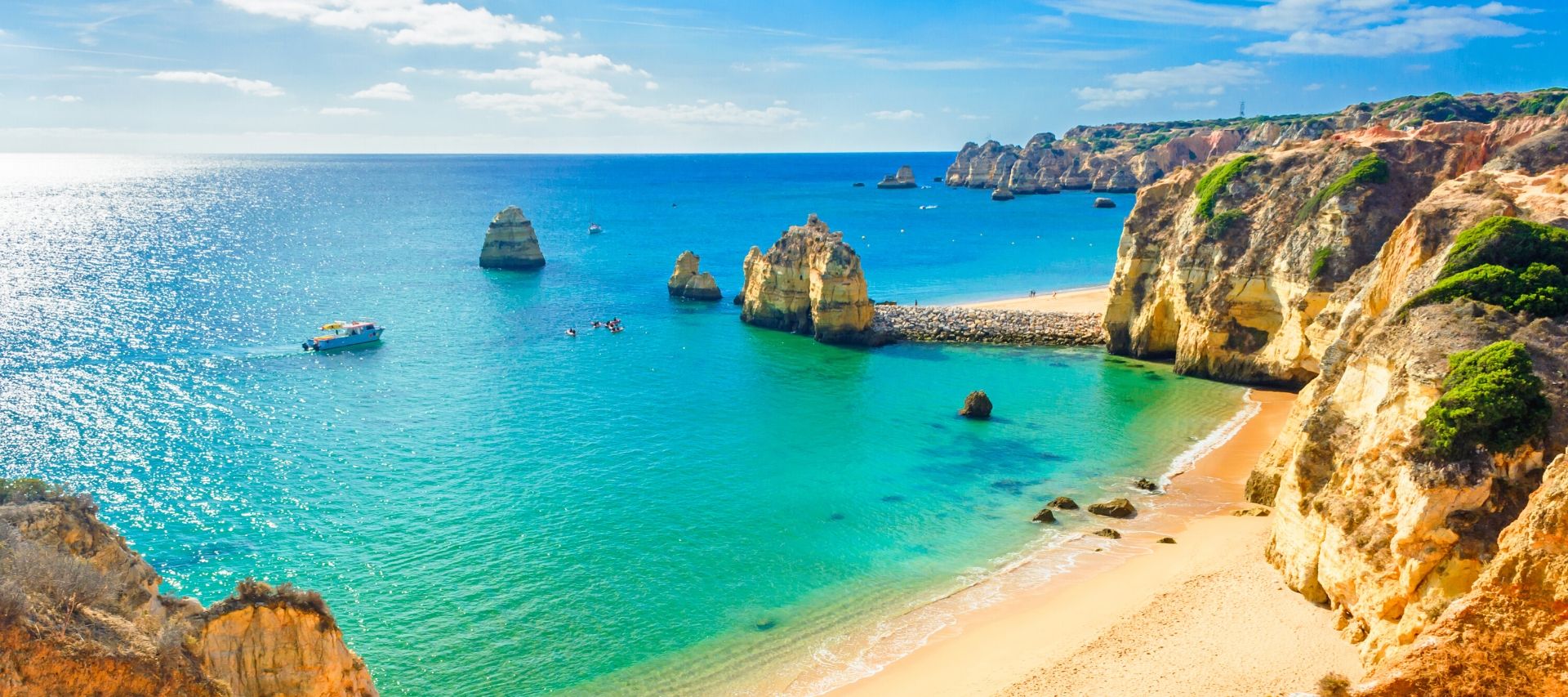 The Algarve has long been a favourite sun destination of Irish holidaymakers. With only a 3-hour flight, its golden beaches and friendly locals made it an annual haunt for many of us.
Since the COVID-19 pandemic shut borders around Europe, the tourist board in Portugal, and the Algarve, have worked hard to implement measures to make your holiday as safe as possible. 
Here's everything you need to know about the current situation and the new safety measures in Portugal…
Cases in the Algarve
The Algarve has had 632 confirmed cases of COVID-19 since the beginning of March. Roughly 8.5% of the population has been tested. So far, between 350 and 400 of those with COVID-19 have recovered. 
The Algarve region covers an area of 5,000 square kilometres with a coastline of 200km. At the time of writing, the number of confirmed cases in some of the most popular towns are:
Albufeira: 121
Faro: 85
Lagos: 81
Portimão: 81
Olhão: 22
No Quarantine
Once you land in Faro, you can begin your holiday as tourists arriving by air won't have to quarantine. Instead, a range of health controls will be in place both in the airport, at your hotel and throughout your holiday to ensure both you and locals are safe.
Clean & Safe Badge
To put visitors and locals at ease, prevent and minimise transmission of the coronavirus and restart the economy, the tourist bodies in Portugal have created a new set of hygiene, cleaning and distancing standards. These new standards are based on recommendations by the Directorate-General for Health and culminate in the 'Clean & Safe' seal.
From waterparks, surfing and golf to resorts, restaurants and beaches, there are detailed new procedures that must be complied with to get the seal. Over 424 hotels & resorts, 259 restaurants, 36 golf courses, 29 car rentals and 321 tourist activity companies in the Algarve have the 'Clean & Safe' seal. 
Here are some of the measures you'll see in place:
In hotels and resorts, there will be enhanced cleaning, social distancing measures. Staff will also be thoroughly trained in new cleaning measures and virus containment.
At golf courses, players must adhere to social distancing, regularly use disinfection and hygiene products throughout the game, wear face masks in the clubhouse and each player must rent their own buggy.
At the beach, sun loungers will be cleaned after each user. There will be 3m between open umbrellas. Also, all equipment and life jackets for recreational beach activities must be sanitised before and after each use.
A wide range of our most popular hotels in the Algarve are complying with these enhanced safety and cleaning measures, thus gaining them the 'Clean & Safe' stamp. With these new measures, rest assured that you'll be safe and secure on your next holiday to the Algarve!
---