How to plan a day trip to Paris from Disneyland
One of our most popular holiday destinations, Disneyland Paris in Marne-la-Vallée, is about thirty kilometres east of Paris centre, which makes your next Disneyland Paris holiday a perfect opportunity to explore the monuments and history of Paris and its region.
The commuter train RER* is the easiest way to travel between Disneyland Paris and Paris City Centre. Marne-la- Vallée station is the last stop of the RER Line A and is next to the front gates of the two theme parks and Disney Village.

Places to visit near Disneyland Paris
Here are a few of our favourite places in Paris that are not too far from Disneyland, and we'll tell you how to easily get there from the parks or from your Disney hotel. So, are you ready to visit Paris?
How to go from Disneyland Paris to the Eiffel Tower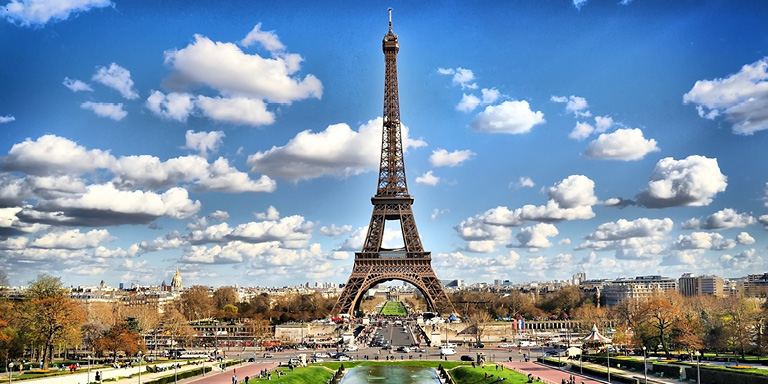 The Eiffel Tower is the very image of Paris, a tourist attraction in its own right. There are several ways to get to the Eiffel Tower from Disneyland Paris.
If you want to use public transport, it takes about 1h 20min to reach the Eiffel Tower and the easiest way is to take the RER A directly from Marne-la-Vallée/Chessy train station (only possibility at this station). Get off the train at Nation and take the metro 6 towards Bir Hakeim.
Go to the Champs Élysées from Disneyland Paris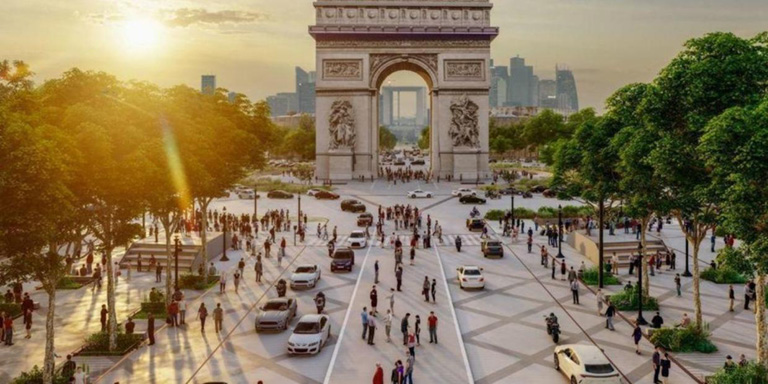 Located in the 8th arrondissement of Paris, the Champs Élysées runs from the majestic Arc de Triomphe to the Place de la Concorde and is known as the most beautiful avenue in the world.
All the luxury brands are in the Champs Élysées; from Louis Vuitton to Chanel, Hugo Boss, Guerlain, Gucci or Christian Dior, and many more! There is even a Disney Store!
To get to the Champs Élysées from Disneyland, take the RER A towards Paris to Charles de Gaulle – Étoile Station, no need to change, it's a direct service! There is a train every 12 min, and the journey takes 50min.
Discover Montmartre from Disneyland Paris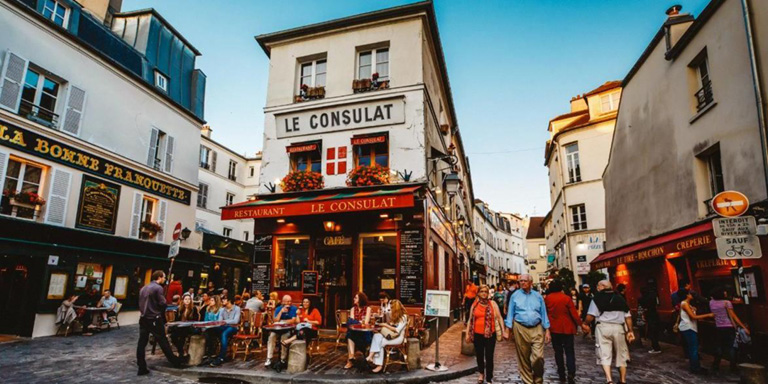 With its cobbled streets, the stunning Basilica of the Sacré-Coeur (the Sacred Heart), bistros and artists, Montmartre, located in Paris 18th arrondissement, is perched on the top of a hill, offering you an unforgettable view of Paris.
From Disneyland Paris, take RER A from Marne-la-Vallée/Chessy train station. You will have to get off at Nation and go to the Metro station Porte Dauphine (Maréchal de Lattre de Tassigny) and take the line 2 (blue) to Anvers.
Disneyland Paris and Paris packages
If you don't feel like organising your excursion to Paris from the theme parks, Disneyland Paris offers different Paris guided tours. These allow you to take advantage of transport and guided tours for the most popular tourist attractions in Paris. You will also have free time to visit Paris the City of Light on your own.
The tours are in addition to your Disneyland Paris holiday booking and are not included in your hotel booking or park entrance ticket. For more information, go directly to the Disneyland Paris website.
*Train price and information: RATP – Ticket information
---