From waking up somewhere new every day, to sailing on board a state-of-the-art ship and enjoying amazing dining, endless entertainment and so much more, cruise holidays tick a lot of boxes for Irish holiday makers.
What we love about cruising as a holiday type though, is that there is a cruise ship and itinerary to suit every type of customer. Whether you want luxury, relaxation, family fun, epic itineraries or delicious cuisine, there is truly, a cruise holiday to suit you. If you are curious about cruising, keep on reading as we're about to take you through our top 10 reasons to go on a cruise holiday.
1. You Wake up Somewhere New Everyday
One of the best things about cruising is the opportunities it gives you to explore a variety of cities, islands, and countries, all within the same holiday. The appeal of visiting a new port each day draws a lot of people to cruising as it is a fantastic way to take in cultures, history, gorgeous beach and so much more, while only having to unpack once.
There is also nothing quite like waking up in the morning, walking over to your balcony doors and opening those blackout curtains to see today's new view. Its thrilling and in many cases, where Caribbean islands are involved, very relaxing. If you're cruising on a budget and staying in an interior cabin, where you have no balcony or window, you can also have the same experience by running up on deck and taking in your new surroundings each morning, with a delicious hot coffee at hand.
2. There is a Ship to Suit Everyone
Cruise ships are always a hot topic in the media and feature regularly on TV, in newspaper articles and on blogs and social media. This is because they are just so impressive. As they grow in size each time they're built, with new features and experiences on board, cruise lines are attracting new to cruise holiday makers every year.
Of course, there are also plenty of intimate ships too which balance out the busier, larger vessels, giving a huge variety of choice. So whether you're hoping to sail away on the world's largest cruise ship, Royal Caribbean's Wonder of the Seas, or perhaps the ultra modern, luxurious Celebrity Beyond, we have a ship for you.
Many of the key cruise lines have a fleet of ships in different sizes, giving you plenty of choice. Some cruise lines specialise in families, while others are focussed on five-star dining, while some are designed for the itineraries they will offer and the destinations they will sail to. The choice is endless, and research is key, but our cruise experts can help guide you in the right direction, every step of the way.
3. Endless On Board Activities
You could never call a cruise boring, that is for sure! With waterparks, rock-climbing, ziplining, go-karting, bumper cars and so much more, cruise ships offer endless choice when it comes to day and night-time fun. Aside from these stand out amenities, all cruise ships will have a variety of activities, games, talks etc. on throughout each day of your holiday. Where and when these take place will be given to you on a schedule each evening in your cabin.
If you prefer to just relax each day on board instead, you will find plenty of places to unwind on board.
4. Epic Excursions
In each port of call you visit, you have the opportunity to get off the ship and explore at your leisure, or you can pre-book an excursion with your cruise line. Each major cruise line will offer a huge variety of excursions for each port of call, with everything from beach days and city tours, to hiking, and waterparks to name but a few. While cruise line excursions sometimes have the perception of being more expensive, the quality of them is second to none. Another great benefit of doing an official excursion with your cruise line is that if you're delayed on the return, the ship will wait for you. However, if you're exploring a port of call independently and you're late for the ships departure, it may leave without you.
5. Endless Accommodation Options
From luxurious two-story suites to budget friendly inside cabins, there is something for everyone in terms of accommodation choices on cruises. Traditionally, ships used to feature four key types of cabins: inside, ocean view with a porthole window, balcony cabins and suites. But nowadays, as new ships are being built each year, the choice of cabins and suites you can choose from, has grown drastically.
From virtual balcony cabins, and suites with Jacuzzis on the balcony, to family suites with slides and so much more, cruise lines truly know how to get imaginative with their accommodation options. Many ships also now feature internal balcony cabins which overlook the center part of the ship, giving those holidaying on a budget, even more choice as well.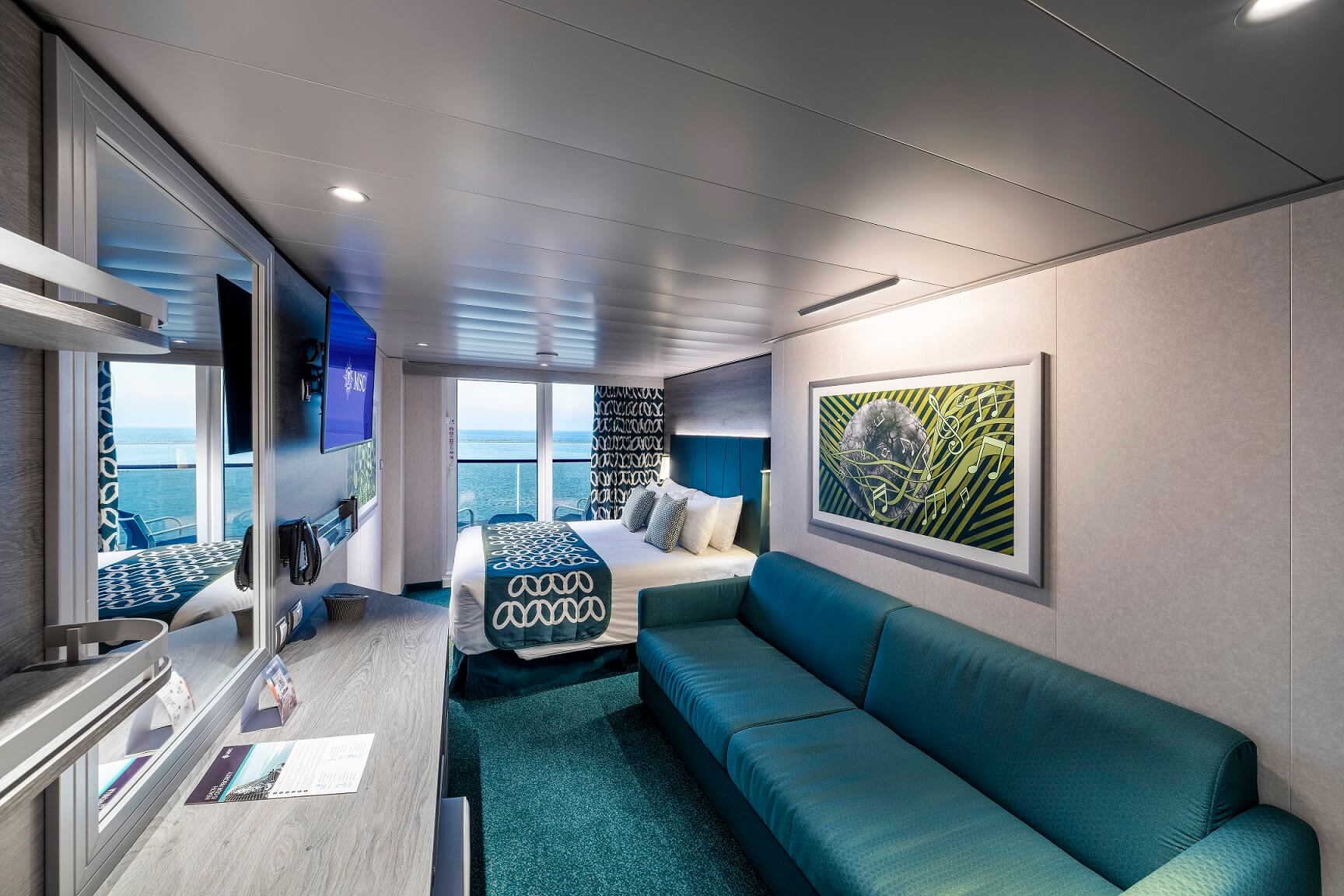 6. Private Island Experiences
Many cruise lines now own their own private islands that you can visit on their cruises. The majority of these are located in the Bahamas and the Caribbean, but there are also some further afield. Royal Caribbean have two beautiful private islands that you can enjoy on their Caribbean itineraries. These are Labadee in Haiti and their brand-new Bahamian island, Perfect Day at Cococay. MSC Cruises have a stunning, brand-new island in the Bahamas also, named Ocean Cay Resort. They also have a private island for those on Arabian cruises from Dubai to enjoy called Sir Bani Yas. Norwegian Cruise Line have the beautiful Great Stirrup Cay in the Bahamas, while Princess Cruises guests can enjoy Princess Cays, also in the Bahamas.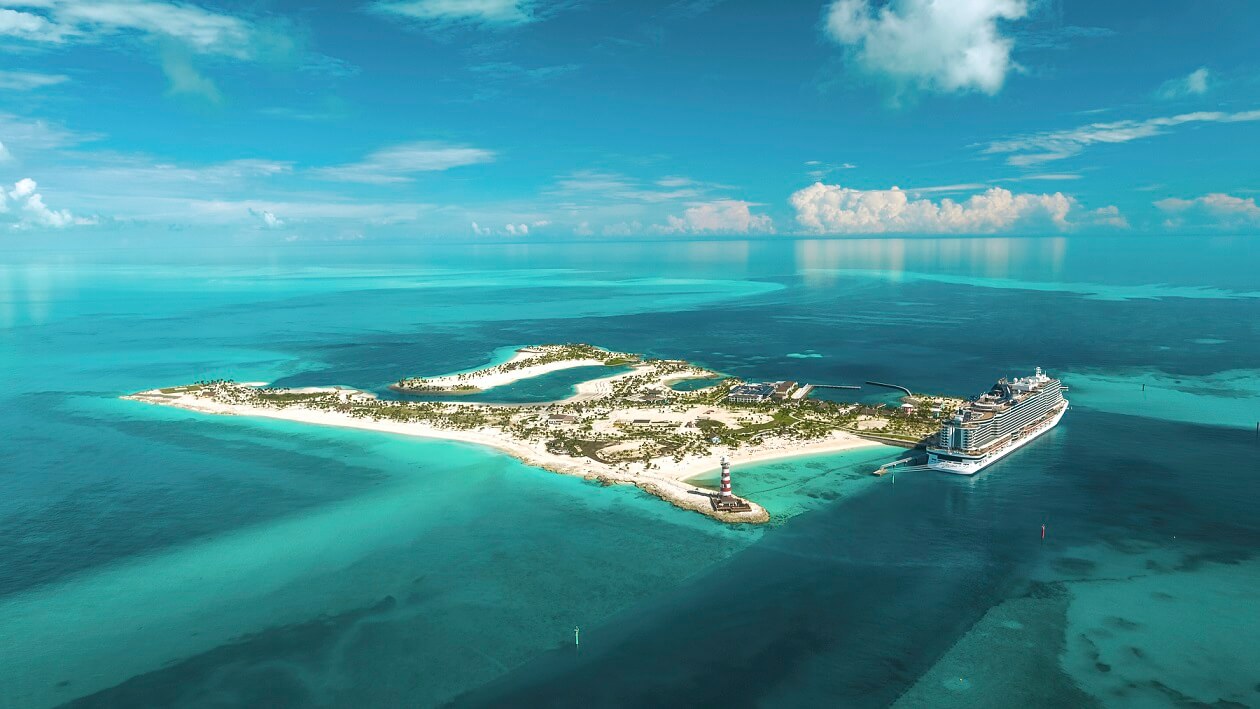 7. Incredible Entertainment
Cruise lines know how to entertain. From karaoke bars and jazz clubs, to live music by the pool and nightclubs, there is entertainment to suit all tastes. On select Royal Caribbean ships, you can catch Broadway shows such as Grease, Hairspray and Mamma Mia. Or if you're cruising with Norwegian Cruise Line, you might get to see Footloose or Priscilla Queen of the Desert.
If theatre shows or lively bars are not your thing, and you prefer a more laid back entertainment environment, there will be an option to enjoy, easy listening, low key entertainment on your cruise as well.
8. Delicious Dining
Ask anyone who has cruised what they're favourite thing about their holiday was and most will tell you it was the food! Cruise ships offer such a huge variety of dining experiences on board and the quality is just phenomenal. Included in the holiday price you pay, you will get to enjoy delicious dishes in the buffet, and all of the al a carte courses you could possibly enjoy in the main dining hall.
If you can, do treat yourself to a meal in a speciality restaurant on board your ship during your holiday. Speciality dining does come at an additional cost, but the quality and the experience really make it worth the small cover charge. From succulent steak houses to artistic gastronomy and tasty teppanyaki, dining on a cruise is on a whole new level.
9. Family Friendly
Cruise holidays are fantastic for families. Firstly, on cruise lines like MSC Cruises, Royal Caribbean and Norwegian Cruise Line, the kids clubs are incredible. But what these particular cruise lines do very well is bring the fun outside of these clubs so that the whole family can have fun together, around the entire ship. From waterslides and crazy golf, to bowling and playing a game of basketball, whatever fun looks like for your family, there is a ship that will tick all of your boxes.
Cruises are also hugely popular with those who choose to go away on multi-generational family holidays with the selection of kiddie areas, adult only areas and all the in-between. There is no doubt for sure that on a cruise, everyone in your family will come back happy!
10. Excellent Value for Money
This is probably the most important point and that's why we have kept it until last! Cruise holidays offer Irish holiday makers excellent value for their money. When you book your cruise holiday, your flights, cruise, meals, and your entertainment are all included in the cost of your holiday. Throughout the year as well, you can even get your drinks package included in the cost if there is a campaign running at the time you're booking. But even if your drinks are extra, pre-booking your drinks package is another great way to get the best value out of your holiday. Knowing that your food and drink is taken care of cost wise before you even pack your suitcases is a huge weight off your shoulders before going away and this draws a lot of value seekers to cruising.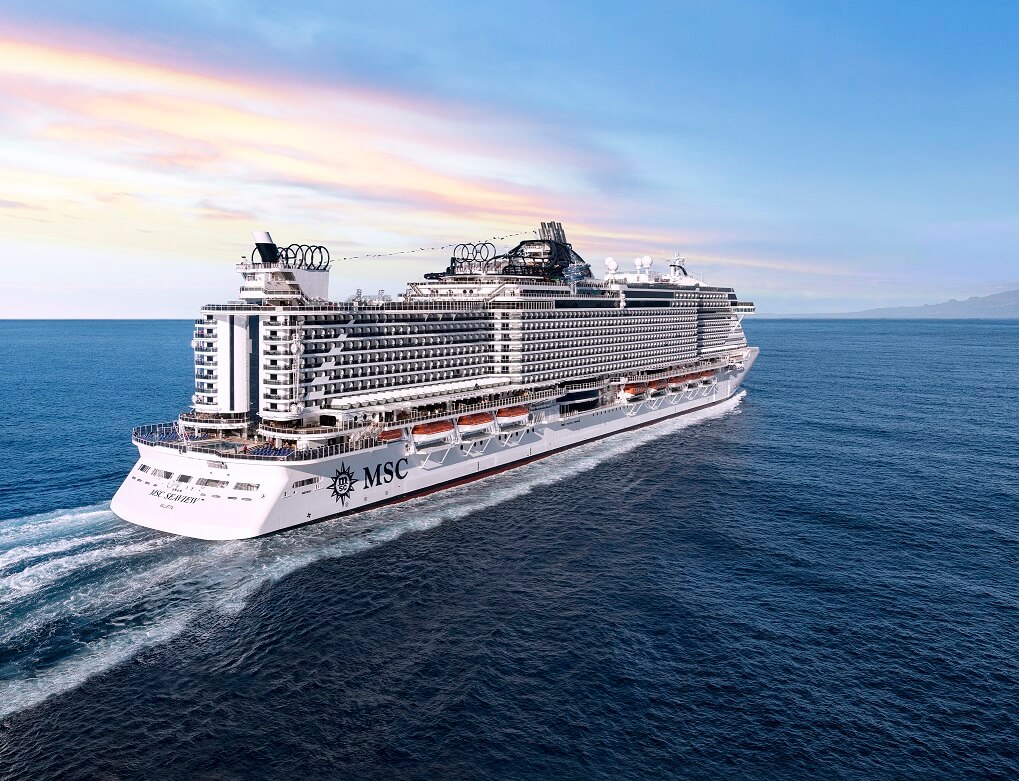 Life is busy and stressful for most, so we believe planning your holiday shouldn't be. If you're thinking of a fabulous, great value holiday that offers a unique experience like waking up somewhere new every day, while only having to unpack once, then perhaps a cruise holiday is for you! If we have tickled your fancy to try a cruise, check out our dedicated cruise page where we have lots of great information and offers. Alternatively, you can call our Cruise Experts seven days a week on 01-6995329.