Madeira is a lush, green, Portuguese island oasis located just 450km north of the Canary Islands. Just 35 miles long and 13 miles wide, Madeira is the type of destination that you can enjoy in its entirety on your holiday. With delicious food, a huge array of activities and so much more, it is becoming a very popular destination for Irish holidaymakers who are looking for something different. If you're thinking of your next holiday, here are 6 reasons to visit Madeira.
1. Unspoilt Nature
Madeira is a stunning island with towering rainforest covered cliffs, breath-taking beaches and wonderful inland landscapes that are just waiting to be explored. The island is often compared to Hawaii and has many nicknames such as the 'floating garden', the 'island of flowers' and more famously, the 'pearl of the Atlantic'. If you like to discover destinations by following walking trails or hiking, you're in for a treat with so many unique routes along the coastline and throughout the inlands as well. For a mountainous route with awe inspiring scenery, be sure to check out Pico de Arriero, the island's third highest peak. Or, if you prefer a leisurely stroll, meander along the network of Levada's which are water channels that provide a fantastic array of walkways and routes. Abundant flora, lush green surroundings, unspoilt beautiful beaches and towering cliffs make Madeira such a wonderful feast for the eyes, and for Instagram, if you're a fan of photography.
Notable scenery to add to your list include the ancient, mystical, UNESCO World-Heritage listed Laurissilva Forrest as well as the Ponta de Sao Lourenco and the Chao da Ribeira.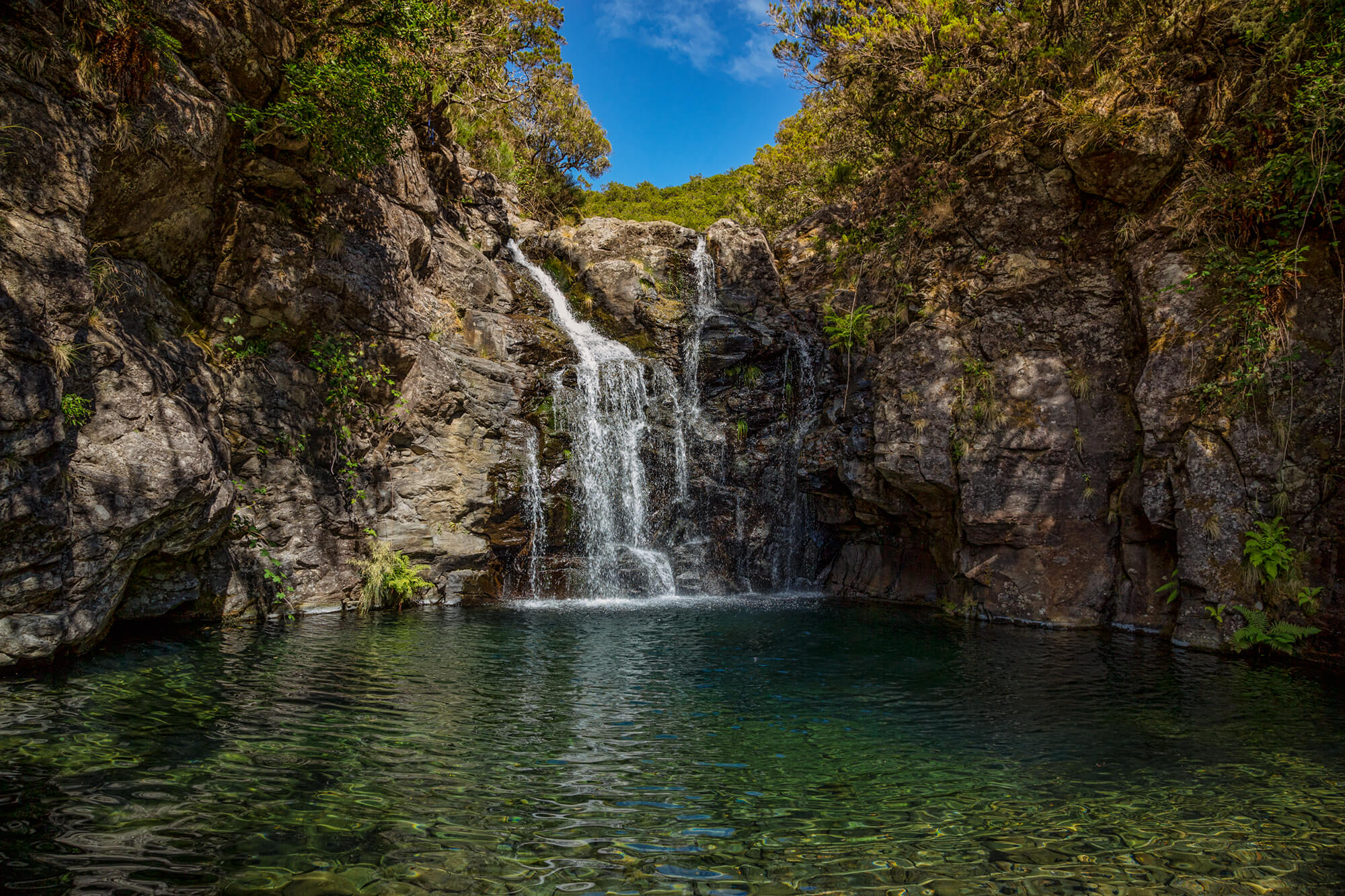 2. Winery Routes and Delicious Cuisine
Madeira has been exporting wine to Europe for almost 600 years and is recognised as one of the best producers of wine throughout the continent. But what makes Madeira such a special destination for wine connoisseurs? The Atlantic winds, volcanic soils, local fruits and flowers and the fresh mountain air, all play a part in the magnificent taste of Madeira wines. And, if wine tasting is your thing on holidays, there is a fantastic selection of wineries to explore as well as wine tasting routes to guide you around the island's best wineries.
When it comes cuisine, Madeira also offers a unique flair. With its Portuguese heritage, its geographical location and its rich soil, Madeira cuisine is a little piece of heaven. Fresh produce, amazing seafood and local speciality dishes will all tickle your tastebuds and while there, we recommend you try some of the local, unusual produce such as fresh lapas, custard apple, prickly pear and pitanga. Espinafre selvagem and tamarillo are also popular indigenous vegetables used in dishes on the island.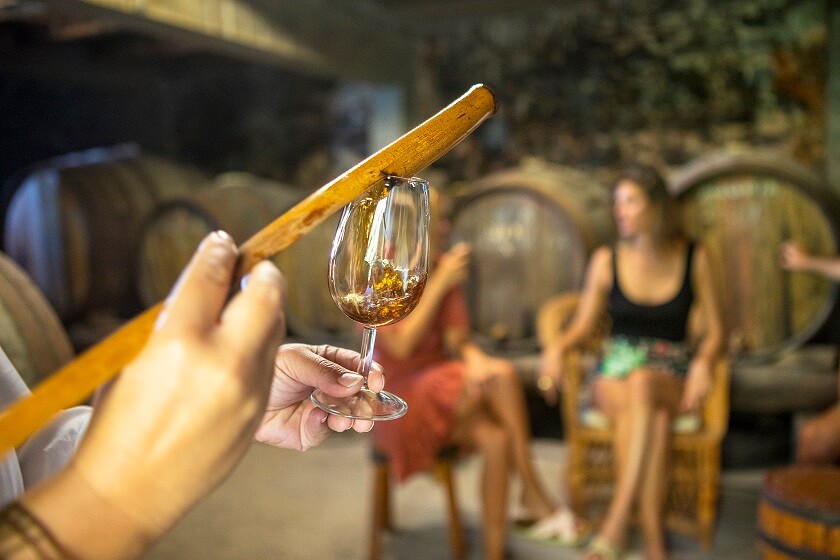 3. Endless Activities
Madeira is often referred to as an adrenaline junkie paradise because of the huge array of activities it offers visitors. From mountain biking, canoeing, and climbing to hand gliding and bodyboarding, you will have an opportunity to step outside of your comfort zone every day of your holiday if you wish.
Of course, if you prefer to explore and experience the island at a slower pace that's ok too! With boat tours, walking trails, sightseeing bus tours and stand-up paddle boarding, you will have lots of choice when it comes to activities as well. Shopping is also hugely popular on the island and in Funchal, you will find everything from shopping malls to quaint, local craft stores. The endless list of activities you can enjoy in Madeira is what makes this destination so wonderful.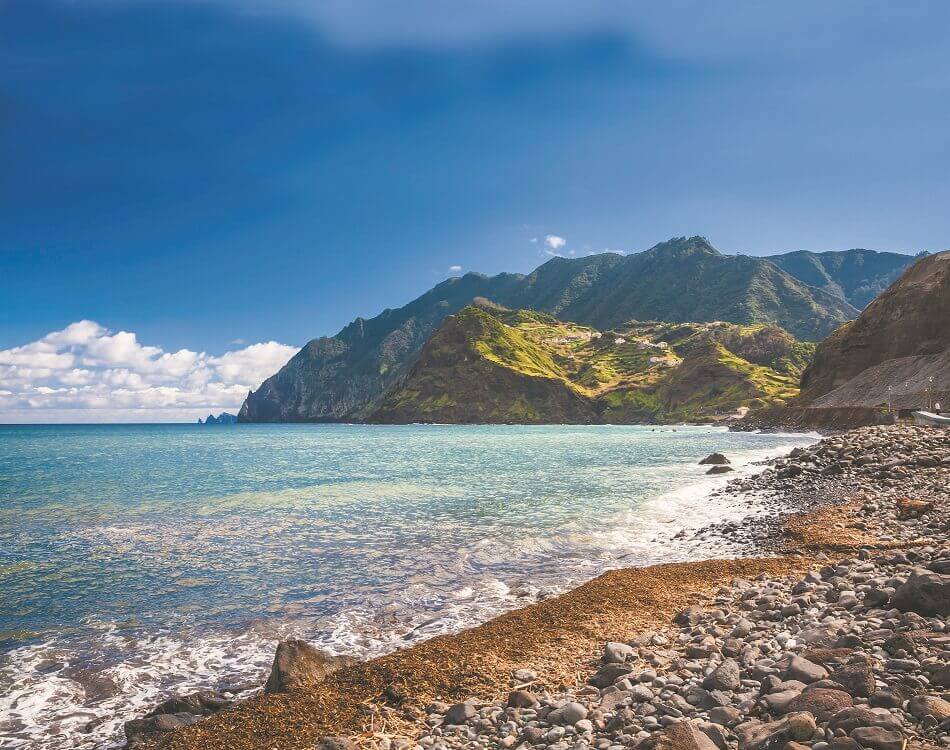 4. Culture Immersion
One of the best ways to experience Madeira like a local is to immerse yourself in the island's many festivals. From flower and wine festivals to carnival and jazz, there is something for everyone throughout Madeira's busy calendar. The island is also renowned for its spectacular fireworks displays on New Year's Eve and its magical Christmas experiences.
From an everyday perspective, you can also immerse yourself in the culture of the island by enjoying its huge array of museums, monuments, churches and more.
5. Funchal
Funchal is the capital of Madeira and is the best place to have as your base for your trip. This beautiful city is a picturesque paradise and home to a huge array of museums, castles, gardens, fine restaurants, and fantastic accommodation options. While there, we highly recommend you check out the historic centre of the town which is home to two forts, a cathedral, and beautiful, traditional buildings. We also recommend you check out the Monte Palace Madeira where you will find breath-taking gardens including the exquisite Japanese Gardens.
To experience the city from the sky, why not take a ride on the thrilling cable car experience that takes you up to the elevated Monte region, 600 meters above sea level.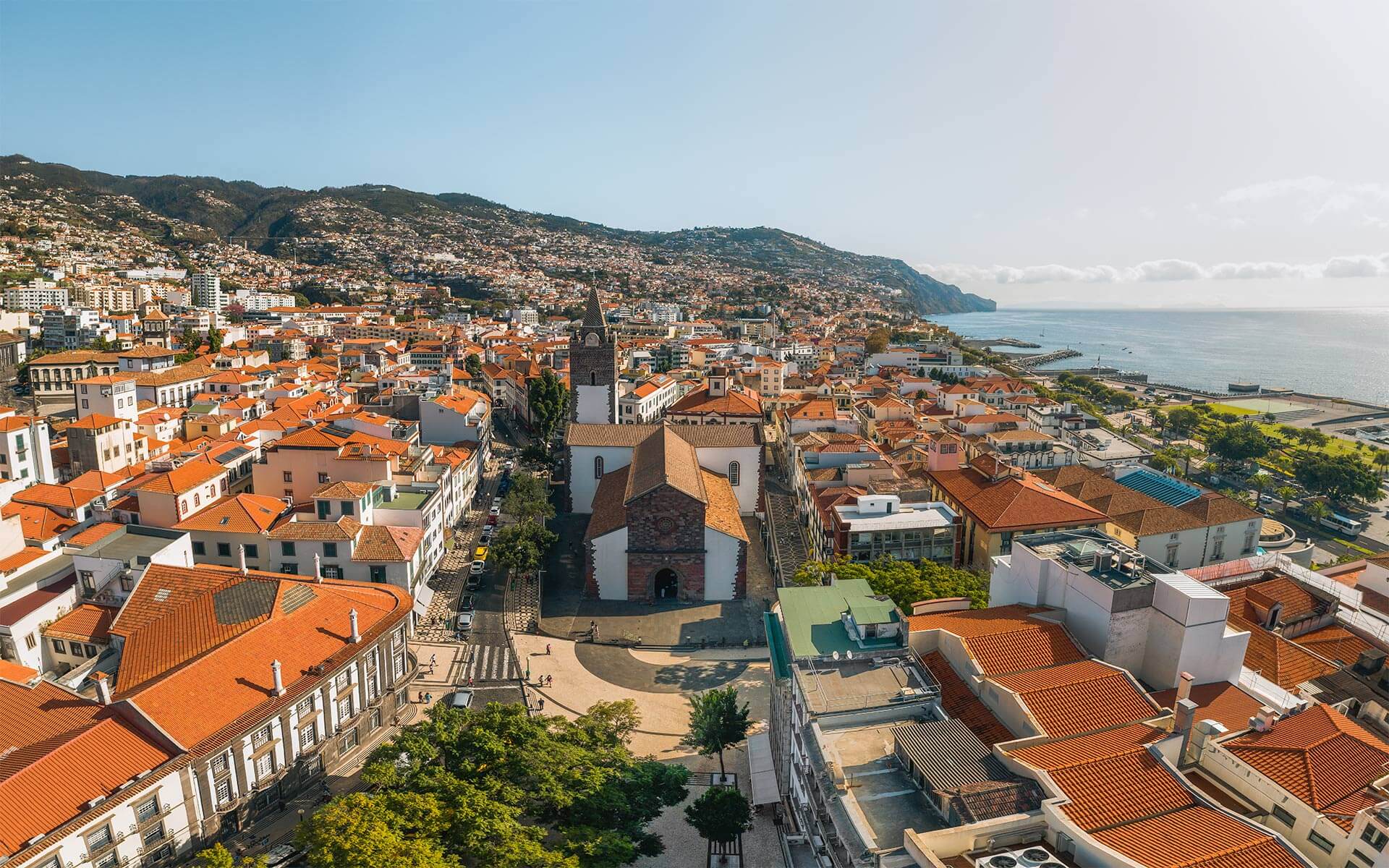 6. Year-Round Good Weather
Its location along the coast of Africa and just north of the Canary Islands means that Madeira is a wonderful year-round destination. The summers are hot, with August often topping the temperature charts, while the winters are mild and pleasant, making it a great winter getaway from Ireland. Summer temperatures can sore into the high twenties while in the winter, temperatures can reach the high teens. Rainfall, like in most destinations can occur and is more frequent in the winter months from December-February.
So, there you have it, six reasons to visit Madeira. This wonderful destination is now even easier to get to from Ireland with the direct flight from Dublin Airport with Ryanair. To learn more about this amazing destination, why not check our out Madeira podcast episode here or wherever you get your podcasts. If you would like even more information on planning a trip to Madeira, check out our website here or alternatively why not call one of our Madeira Travel Experts, seven days a week on 01-6995329.