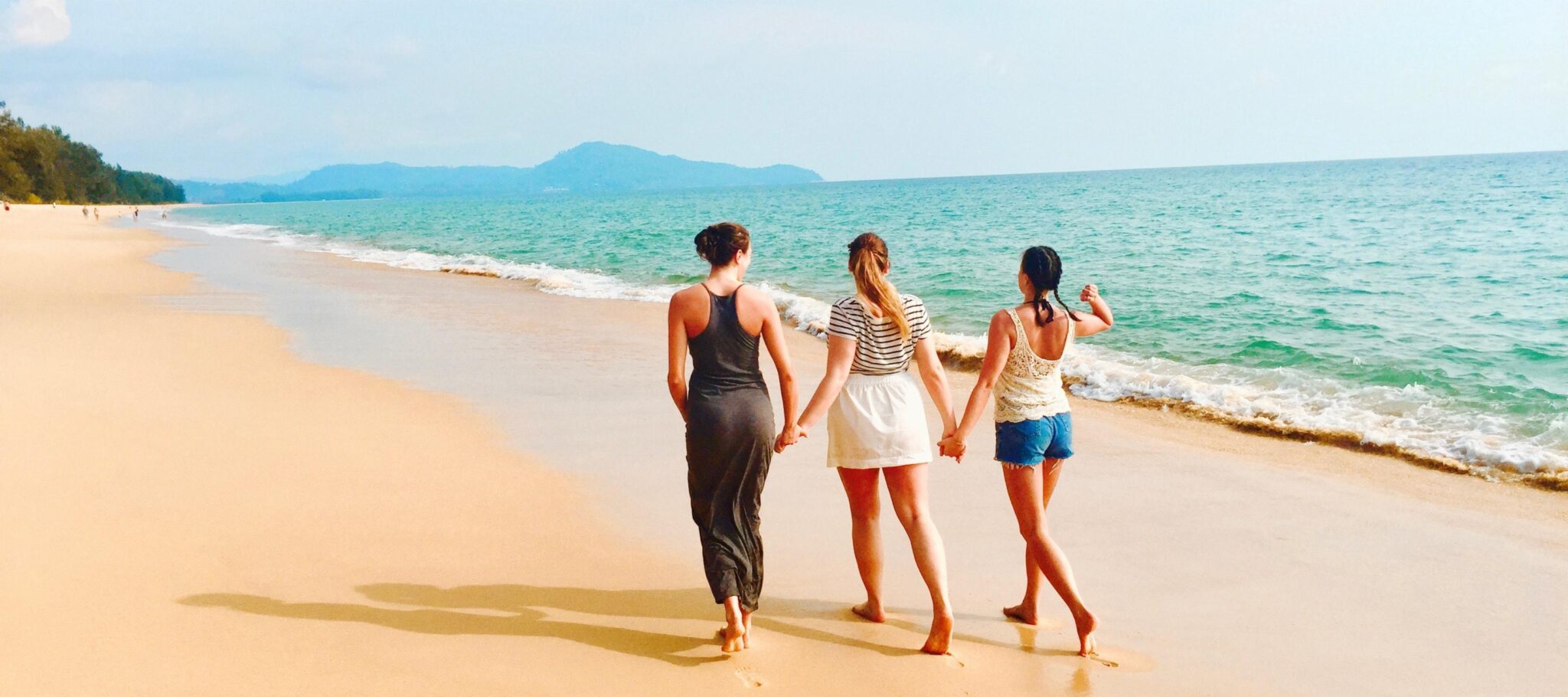 The Best Destinations for a Girls Holiday
Whether it's a trip with your best gal pals or your family, an unforgettable break away with your nearest and dearest is a must do.
So, we've compiled a list of the best destinations for a girls' holiday.
Not only will it help you escape reality but above all, take a much-needed breather from everyday modern life. From nearby London to more far-flung Dubai, we have lots of ideas for your next girl's trip away.
London, UK
A quick hop, skip and jump over to the UK's capital city of London can be ideal for a girly weekend getaway. London has it all, from the famous sights of Big Ben to the London Eye, multiple parks to stroll around in and thousands of trendy bars and restaurants to take your pick of. It rightly earns its spot on our list of best destinations for a girls holiday.
Why London?
A visit to the West End has to be on your itinerary. Make a night of it with a dinner at one of London's many fantastic restaurants and enjoy the best shows the West End has to offer at over forty venues and an endless choice of shows that will suit everyone from Lion King to Mammia Mia and The Book of Mormon. London has many shopping districts and streets to wander around, from Oxford Street and Westfield Shopping Centre to Spitalfields and Camden Market.
If you're on a budget, London has heaps of free things to do from visiting the Natural History museum or the Tate Modern, exploring Kensington Gardens and wandering through Borough Market. You will certainly never be bored.
New York City, USA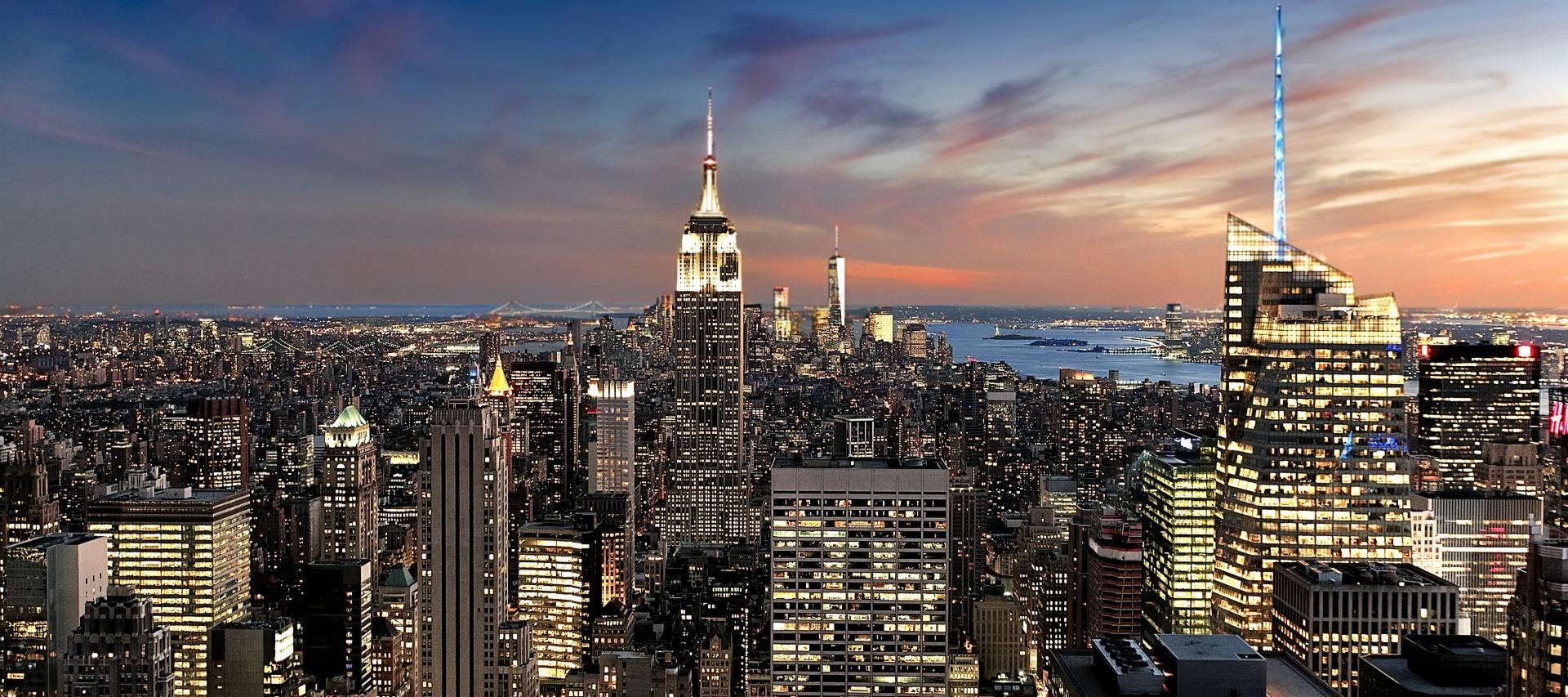 New York, New York, the city so nice they named it twice. The idea of bright lights and a buzzing atmosphere has attracted many to the Big Apple – not to mention the countless iconic tv shows and movies where the city was a central character. Without a doubt, it's one of the most exciting cities in the world making it perfect for a girls holiday. 
Why New York?
New York's atmosphere is something else. Taking in the iconic sights such as the Statue of Liberty and experiencing the buzz of Times Square is enough of a reason to visit! Movie set tours, hop on-hop off bus tours and themed tours are an ideal way to get your bearings. In addition, you can visit the iconic museums like MoMA and the Guggenheim, walk across Brooklyn Bridge, visit the High Line or sample the many rooftop bars, there is so much to see and do!
Lastly, a girl's trip to New York isn't complete without some retail therapy in shops like Macy's, Bloomingdales Sephora, Forever 21, and GAP. Or visiting an outlet like the brand new Empire Outlet opening on Staten Island in April 2019. 
Greece
A holiday to any of the Greek islands with your gal pals will give you total relaxation vibes. Discover the crystal blue azure waters, dotted white buildings with blue doors along the coast and the unbeatable climate of these beautiful islands. Think Mamma Mia and you're all set. Uncrowded relaxing beaches, but with a great buzz. Bliss.
Why Greece?
There are many islands to choose from in Greece, so why not dabble in some island-hopping to explore some of them. Visit the stunning Santorini, the most popular of the islands. It's a postcard-perfect destination. Experience the colourful sunsets on the whitewashed streets, while enjoying your cocktails. For the more adventurous souls, paddle boarding and quad biking around the island are fun options that are sure to result in many laughs. Santorini is also famous for its black volcanic sand beaches which are definitely a sight to behold. Mykonos is popular for its stunning beaches and buzzing nightlife.  This is followed by the more well-known islands of Crete and Corfu if you're on a budget. Wherever you decide to go in Greece, you and the girls will be faced with heavenly views and pure luxurious feels.
Dubai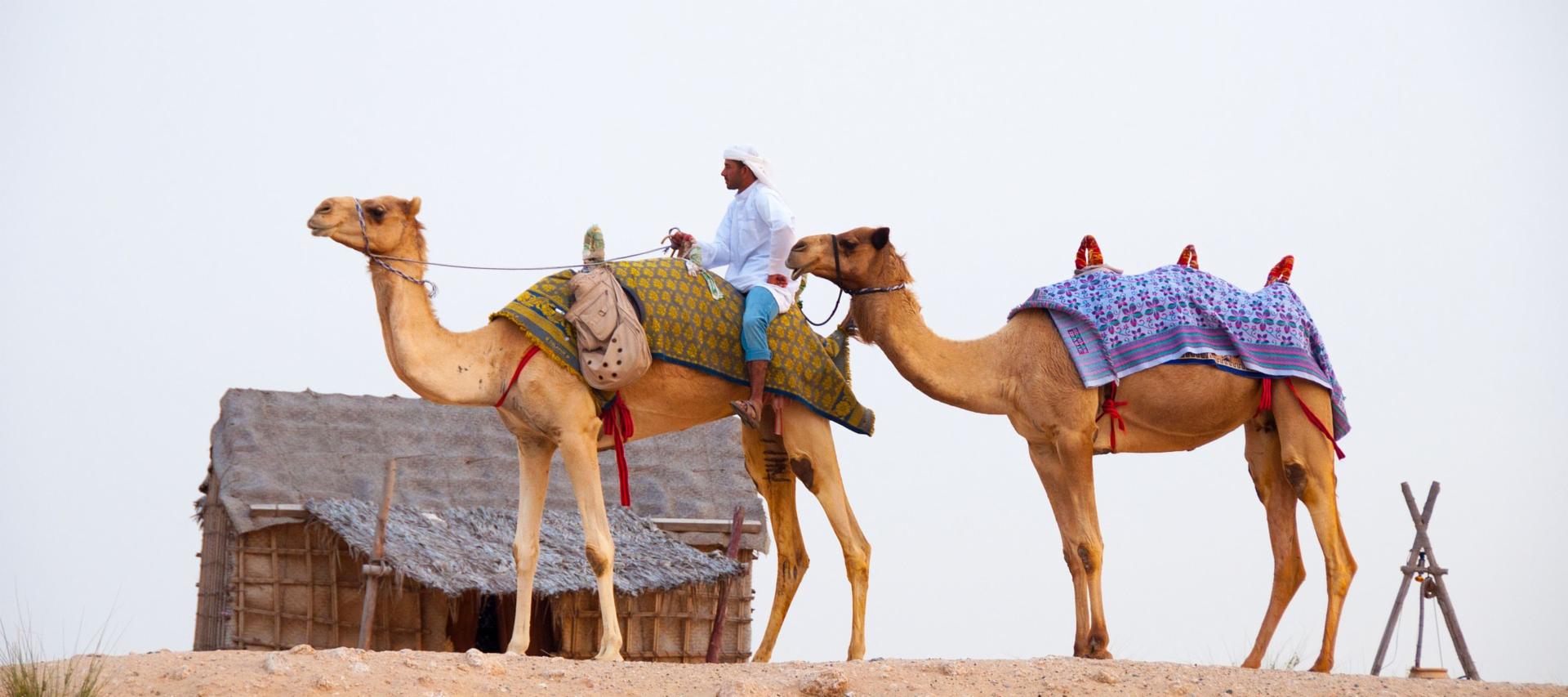 Dubai is ideal if you and the girls are looking for sunshine, shopping, trendy nightlife, sophistication and fun activities. It's a city of shopping malls and high rise buildings, glorious sunshine and memorable activities to boot. The shopping malls here are amazing. From indoor ski slopes to gigantic aquariums, it'll be a shopping experience like no other.  
Why Dubai?
Dubai Mall is one of the largest complexes in the world, perfect for the shopaholics. The passion for shopping is so strong that they even celebrate with annual shopping festivals. If you get bored with shopping here, there is a large aquarium, fountain show and even a dinosaur skeleton!
The Mall of Emirates is popular and if you find yourself wanting a break mid-window shopping, why not participate on the ski slopes inside?
Dubai's Jumeirah Beach has long, white stretches and crystal blue waters, perfect for sunbathing or taking a stroll. It also has lots of fun activities to do when you want a break from sunbathing. Just outside the city of Dubai, there are plenty of excursions to participate in, including camel rides, sand surfing and dune bashing for the more adventurous groups!
Brunch in Dubai is unlike anywhere else. It's as iconic as the Burj Khalifa itself. It includes an all-you-can-eat and all-you-can-drink experience, from mimosas to champagne, it caters to all tastes.  Dubai also excels with its offering of five star spas and hotels, so treat yo'self girls!
Majorca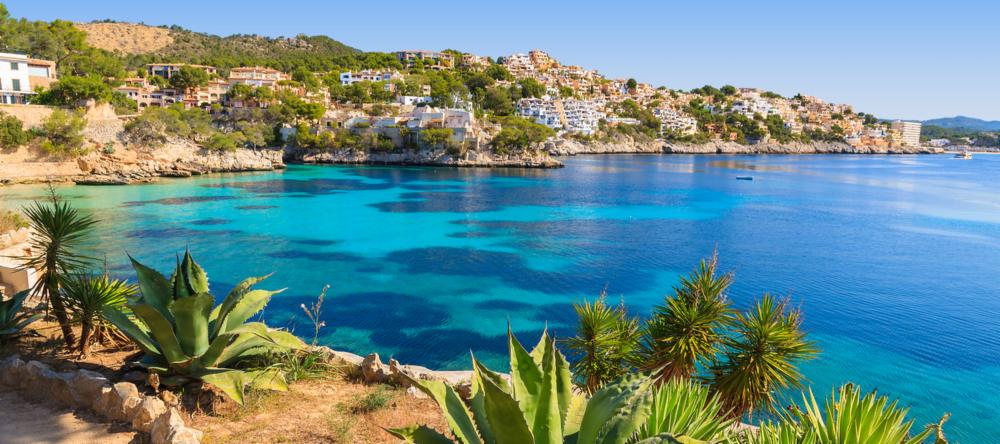 If your gang are in search of sun, sea and sangria then Majorca is the best choice.  Majorca is the largest island in the Balearics and is a great destination for groups. It's filled with golden sand, clear blue skies and thriving nightlife. The capital Palma is a medieval town and has lots to explore and is great to immerse yourself in Spanish culture.
Why Majorca?
Majorca has numerous resorts to choose from depending on the type of holiday you are looking for. There is: 
Most people will flock to Majorca for relaxation, but the island offers plenty of fun activities. Firstly, La Reserva Natural Park has stunning views, where you can admire Birds of Prey and other animals and zip line down through the reserve! Discover the Caves of Drach, where you and the girls can take a boat tour underground to admire all the stalagmites and stalactites surrounding the caves. The tour ends with a floating violin concert so it is definitely unmissable! Lastly, for more culture lovers, Majorca is filled with different castles and churches with unforgettable views to visit. Love Island fans will be supporters of this holiday choice!
Barcelona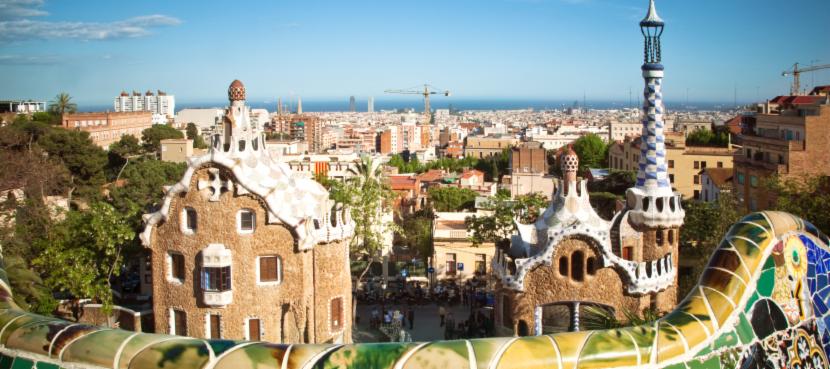 Barcelona is a vibrant cosmopolitan city,  which comes out top for the best location for weekends away or hen parties abroad. It's chock-a-block with mesmerizing architecture and mouth-watering food. Only a few minutes stroll away from the lively city will bring you to an unspoiled beach. So, it's ideal for girls looking for thriving nightlife, fun activities and some R&R all in one!
Why Barcelona?
Barcelona has many boutique hotels to take your pick from including rooftop pools, where you and the girls can sip your prosecco all day long.
Stroll around Parc Guèll and La Sagrada Familia, to admire the fascinating work that has gone into the famous sights, or enjoy endless delicious tapas and cocktails in the sunshine, either on the beach or in one of the multiple bars outside in Barcelona.
The Gothic Quarter not only homes amazing architecture but has fantastic shopping facilities for the fashionistas. Las Ramblas is also a shopper's paradise packed with shops to take your fancy. The nightlife in Barcelona is unbelievable, so the party animals will be kept entertained into the early hours of the morning. Spanish cooking classes are also popular, where the girls can learn to make the perfect paella. Wine tasting experiences can be paired with Flamenco dance classes which surely will be a laugh.
Toronto
Toronto is a multicultural city and has its very own Chinatown, Little Italy, Little Portugal, Little India and two Koreatowns. It's a buzzing city which is easy to navigate around. If your group are looking to go further afield than Europe and you've been to New York or San Francisco, then Toronto is your best option. Whether you're familiar with Toronto because of Drake or from other Toronto citizens, you will know that they adore their city.
Why Toronto?
Toronto is always busy with events, festivals and very cool museums, from shoe museums to a museum of illusions. Why not explore the famous sights of the CN Tower, which boasts the highest glass panelled elevator in the world, or head to the Toronto islands via ferry. When it comes to shopping and food, you had best to believe that Toronto comes up top. Spend hours exploring the fantastic range of shops and food outlets in the Eaton Centre or indulge your senses at St Lawrence's market, the best food and wine market the city has to offer. For the vintage shoppers, head to Kensington Market or stroll through Queen Street's Garment District.
So, now that you have inspiration for your next girls holiday, make it one to remember and book your next girls trip today with Click&Go.
---