Top Places to Go & Things to Do in Portugal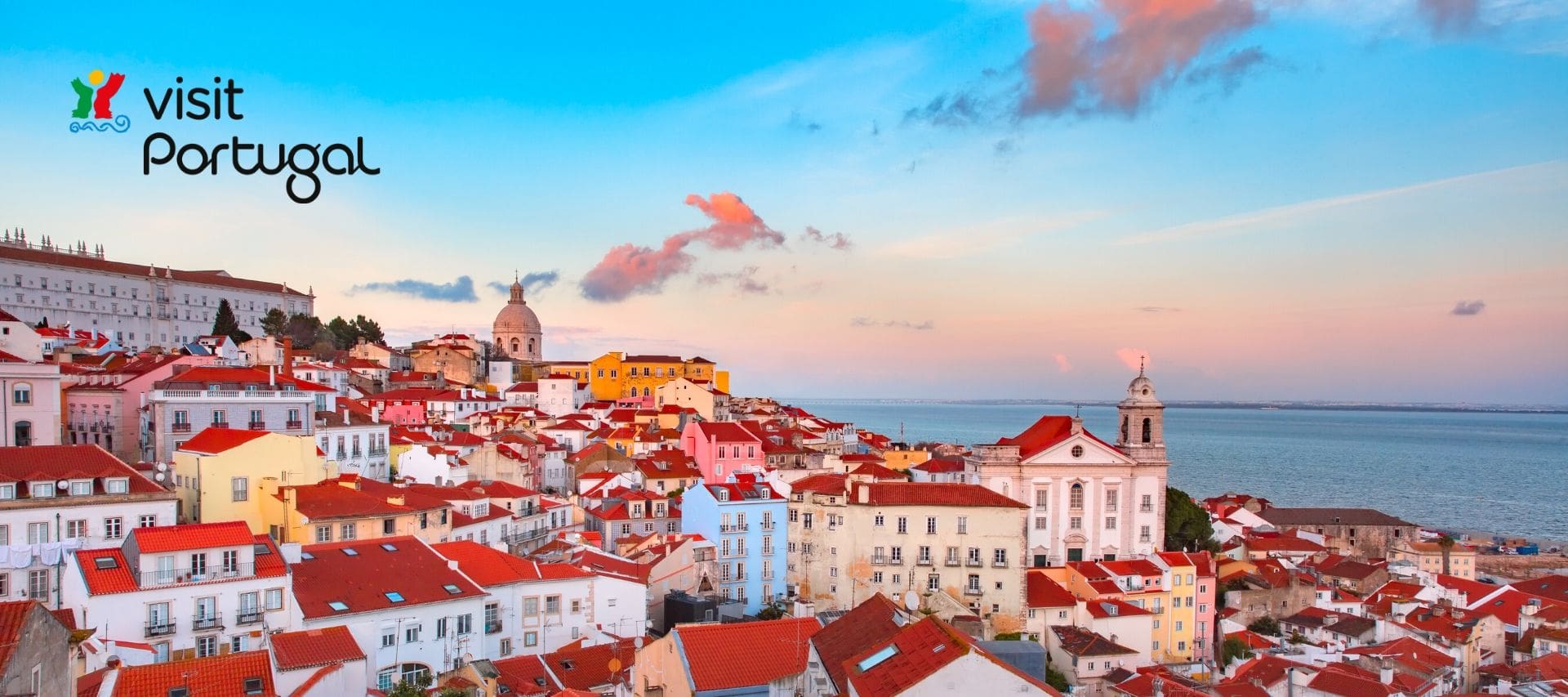 Portugal is a treasure trove of amazing destinations. From charming fishing villages to vibrant cities, sun holidays to city breaks, it has something to offer every holidaymaker. In Click&Go, its many destinations are beloved by both our customers and our staff.
So, if you're planning a holiday to Portugal, here are some of our top things to do…
The Algarve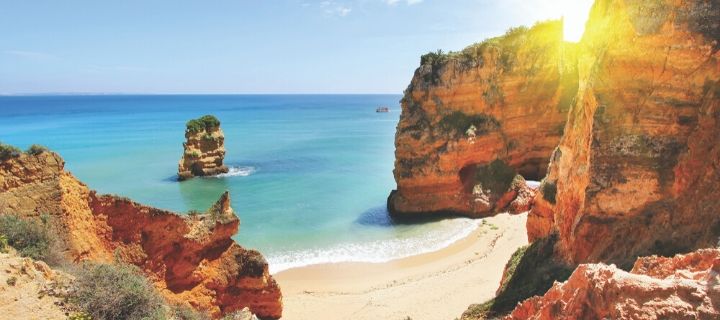 The Algarve is a favourite destination for Irish holidaymakers. Its golden sands, friendly locals and guaranteed good times make it one of the top sun holiday destinations. Whether you want the buzzy, lively atmosphere of Albufeira, a modern and cosmopolitan town like Vilamoura, the surfer's paradise of Lagos or an authentic fishing village like Carvoeiro or Olhao, you'll find a destination perfect for you along the Algarve coast.
Top Things to Do in the Algarve
Jeep Safari
A jeep safari is a great day out! After getting picked up at your hotel, you'll be brought onto small local roads through tiny villages and into the Algarvian countryside. You'll learn about local produce, vegetation, geography and history – you might even get into a water fight with some other jeeps.
Slide & Splash
The biggest waterpark in the Algarve, Slide & Splash is a splashtastic way to spend a day in the sun (just don't forget your sun cream!). It has over 10 different types of slides, chutes and flumes, jacuzzis, a large pool, spa treatment area and an amazing splash zone pool for the smaller kids.
A Day at Sea
To mix it up from a day at the beach, spend a morning or afternoon at sea. The Algarve has an iconic rugged coastline just made for exploring! There are a plethora of trips you can do. You can:
Explore the coastline's caves like Benagil Cave
Go dolphin watching
Go reef fishing
Do a simple cruise along the coast
Do a coastal cruise combined with kayaking
Madeira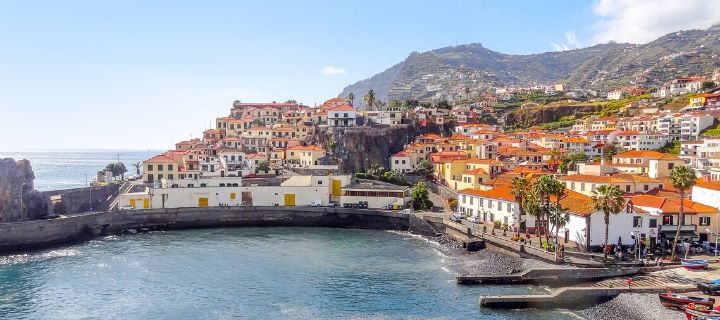 Nature, food and wine lovers, head to Madeira. If you want to lounge by a pool and completely unwind, Maderia offers some fantastic hotels for doing just do. If you want to immerse yourself in nature, Madeira is a horticultural delight as it's rich with lush greenery, exotic plants and a world-class botanical garden.
Top Things to Do in Madeira
Monte Cable Car
A trip on the Funchal funicular is a must-do during your visit to Madeira. Known as the 'Garden City', this cable car trip offers you stunning views as you ascent 580m above the city. From Monte, you can get an additional cable car to visit the spectacular Madeira Botanical Garden, home to more than 2,000 exotic plants. Or, you can stretch your legs and walk along Levada dos Tornos. Or, you can simply just enjoy exploring the town of Monte before hopping on a traditional wicker toboggan.
Sample Madeiran Wine
Madeira has been producing its own wine since the 15th Century, creating everything from dry wines to sweet dessert wines. Therefore, wine tasting is a must! A popular activity in Funchal is a wine and food tour to sample the best of Madeiran wine and cuisine.
Madeira's Museums
In Funchal, there's a number of fantastic museums for you to visit. The Madeira Story Centre, located near the lower Monte funicular station, will give you the complete history of the island. The CR7 Museum is dedicated to Madeira's favourite footballer, Cristiano Ronaldo who hails from the island. The Natural History Museum of Funchal is home to roughly 41,000 varieties of animal species and is the oldest museum in Madeira.
Lisbon Coast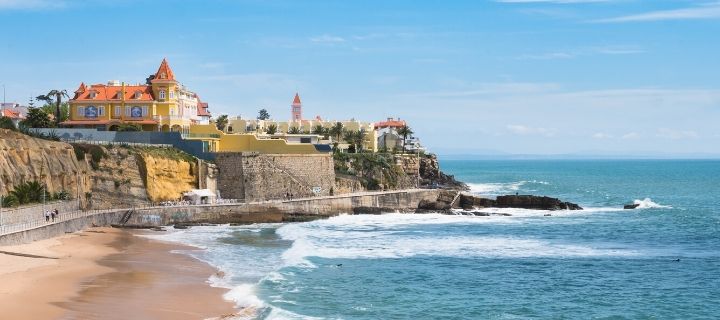 Just outside Lisbon, is an area referred to as 'Lisbon Coast'. This includes the coastal towns of Cascais and Estoril and the colourful inland town of Sintra. As Lisbon is only a short train ride away, these towns are perfect for relaxing, while still being able to enjoy the city.
Top Things to Do along the Lisbon Coast
Palácio Nacional da Pena in Sintra
Palácio Nacional da Pena, Pena Palace, in Sintra is a stunning 19th Century Romantic Castle. It has mythical creatures guarding it, colourful terraces and impressive staterooms. Outside of the castle, there is an even more impressive garden to explore, Parque de Pena. Parque de Pena is 200 hectares of romantic winding paths, exotic plants, bridges, caves and fountains. It is a mesmerizing place to explore.
Estoril Casino
Estoril's Casino is infamous. It first opened in 1916 and claims to be the largest casino in Europe. Sitting between rows of cedar trees in Jardim de Estoril, its impressive facade can't be missed. It has everything from poker tournaments to glamourous Vegas-style shows to a Chinese restaurant! If you're a James Bond fan, author Ian Fleming visited Estoril Casino before writing Casino Royale.
Cabo da Roca Cliffs
If you want breathtaking scenery, a small hike and some untouched beaches, a trip to the Cabo da Roca Cliffs is a must. The headland is the most westerly point in Europe. At the cliffs, you can admire the lighthouse, visit the monument, peruse the coffee shop and gift shop and take in the rugged beauty of the cliffs. You can also follow some ancient coastal paths which will lead you to two gorgeous cove beaches, Praia da Ursa or Praia da Adraga.
Lisbon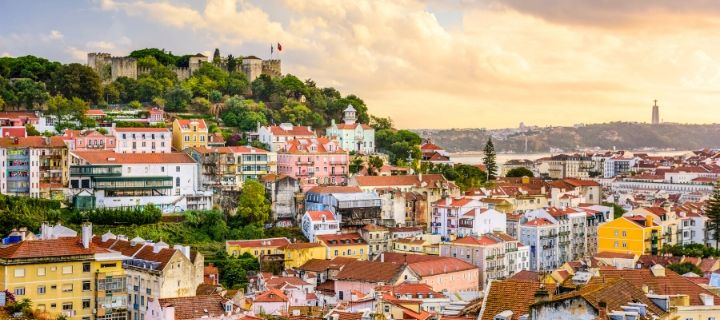 Lisbon, the city of seven hills, is a favourite city destination of our customers. It's warm and friendly, has endless things to do and see and utterly captivating.
Top Things to Do in Lisbon
Barrio Alto
With narrow streets and colourful buildings, Barrio Alto, the upper town, is a charming neighbourhood to explore by day and by night, it is filled with life as restaurants and bars come alive and music floods the streets. If you want to hear the traditional fadó music, Barrio Alto has countless Fadó Houses to hear this unique type of song and singing that originated in Lisbon.
Explore Belem
Belem is home to 3 essential Lisbon sights. First, visit Torre de Belém, an old fortified tower sitting on the River Tagus. Next, visit Jerónimos Monastery, a 16th Century monastery with a spectacular church and cloister. Finally, visit Pastéis de Belém for the ultimate Lisbon snack, the humble Pastel de Nata custard tart. No visit to Lisbon, or Portugal, is complete without tasting one of these custard delights.
Time Out Market
The Time Out Market has become one of the most popular places in Lisbon with tourists and locals. It features over 40 restaurants, a shop selling Portuguese products, a cooking academy, a bar, a club and a showroom. The food is some of the best you'll find in the city and we can guarantee you'll go more than once.
Porto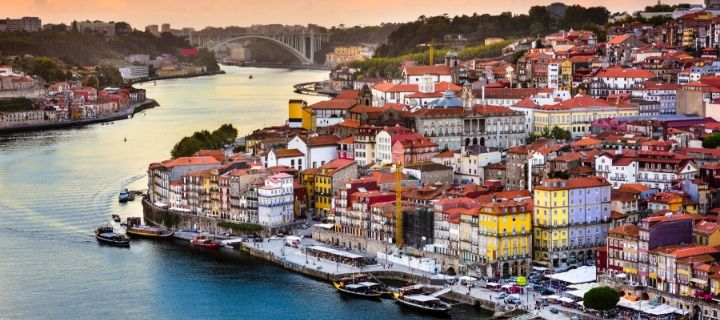 Porto has become one of the must-visit cities in recent years and it's no surprise why. Situated north of Lisbon, on the banks of the Douro River, Porto is a colourful, romantic and rich city.
Top Things to Do in Porto
Porto's Wine Cellars
Port wine is, no surprise, from Porto so visiting a cellar or vineyard and sampling some port wine is an absolute must during your visit. Made in the vineyards of the Douro Valley, port wine is brought to the cellars of Porto to age. Try Sandeman's Cellars in the city, where their cellars have become a fascinating museum so you can learn all about port and the Sandeman brand before sampling a glass (or two) of their port.
Explore Ribeira
Ribeira is the riverside district in Porto and a UNESCO World Heritage Site. It's vibrant, bustling and the perfect place to spend an afternoon relaxing by the river watching the Rabelo boats or explore its narrow streets and uncover the treasure trove of bars, restaurants and shops this colourful district has to offer.
Visit Architectural Gems
Porto is filled with stunning architecture, from churches to bridges, it's a visual delight to behold. Some of our top places to visit are:
Livraria Lello & Irmão: A stunning bookshop that has been in business since 1906 and inspired the Harry Potter series
Clérigos Tower: Climb the 225 steps of this intricate 18th-Century tower for breathtaking panoramic views of Porto
Majestic Café: Stop by Majestic Café for a coffee and to admire its stunning art nouveau decor – you'll feel like you stepped back in time.
What part of Portugal will you explore this year?
---