Top 10 Attractions for Adults in Disneyland Paris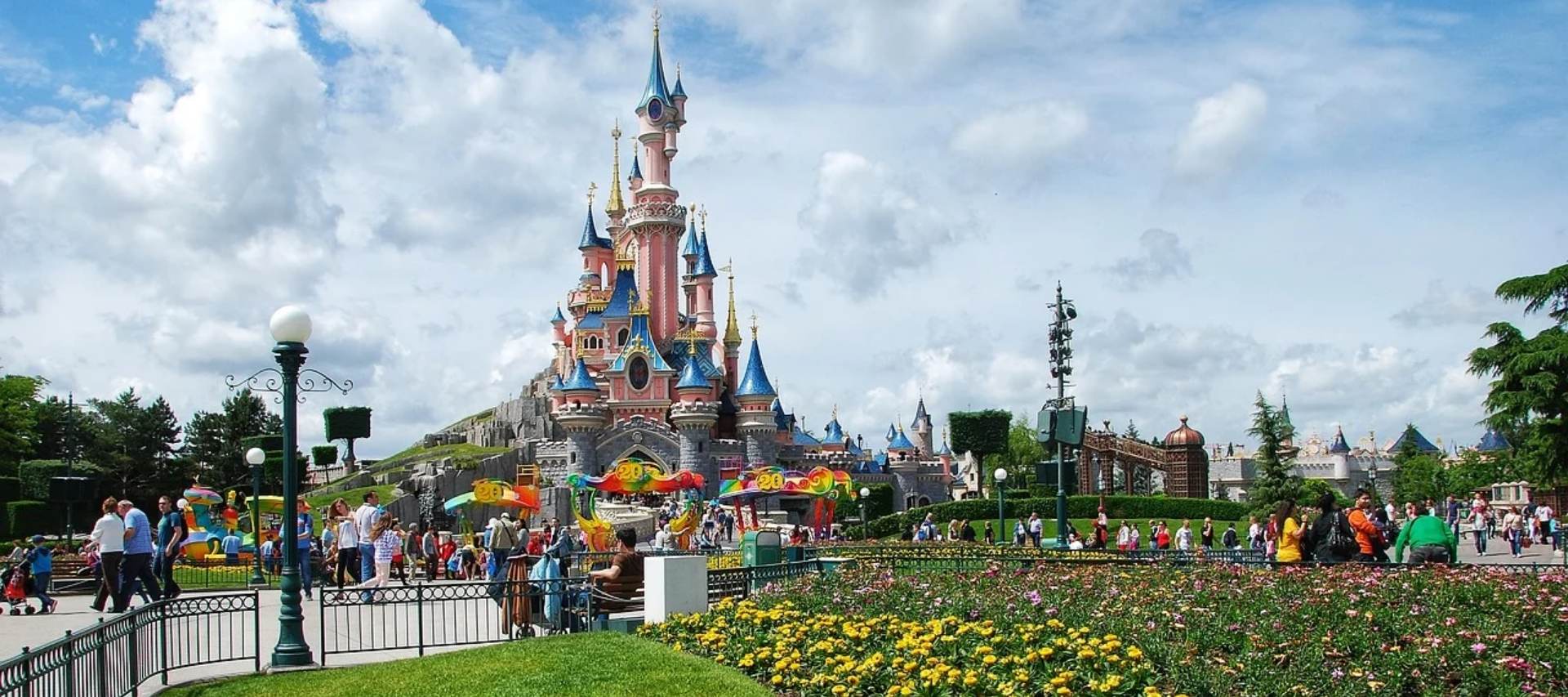 While Disneyland is primarily for children, it can evoke a powerful sense of nostalgia in adults. As Walt Disney said, "adults are only kids grown-up". Therefore, if you're a Disney-loving adult, it makes for a perfect weekend getaway. Sing your heart out to songs played in the parks. Sample Disney-themed drinks and treats in the Parks and Disney Village. Get selfies with your favourite characters and live your best life.
Here are our top attractions in Disneyland Paris for adults (and taller kids) alike!
The Twilight Zone Tower of Terror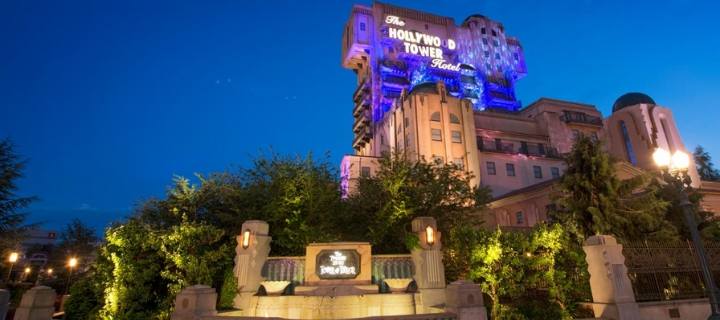 Thrilling and hair-raising are the best way to describe this attraction. It's eerie, it's creepy and it's absolutely amazing. From the moment you step inside and see its cobwebs and dark interiors, you'll be transported to the once-popular Hollywood hotel. It's an attraction with a sense of the unknown that will leave you on the edge of your seat from the get-go. Once in your seat, it'll be an elevator experience like you've never had before!
Ratatouille: The Adventure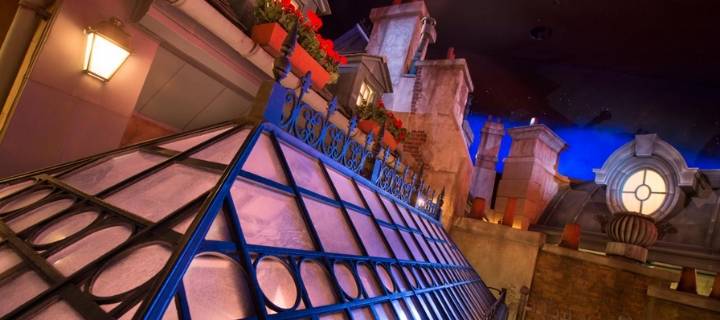 Hop into your rat-mobile and get a taste of life in a fast-paced kitchen as you shrink to the size of Remy. In this amazing 4D attraction, you'll experience the sights, smells and sounds of Gusteau's famous Parisian restaurant from Ratatouille. It's an attraction that you'll be back to try again and again. To add to the experience, visit Ratatouille's restaurant for lunch or dinner!
TOP TIP: The queue time can often be over 60mins for this attraction, so make sure to use your Disney Premier Access!
Mickey and the Magician Show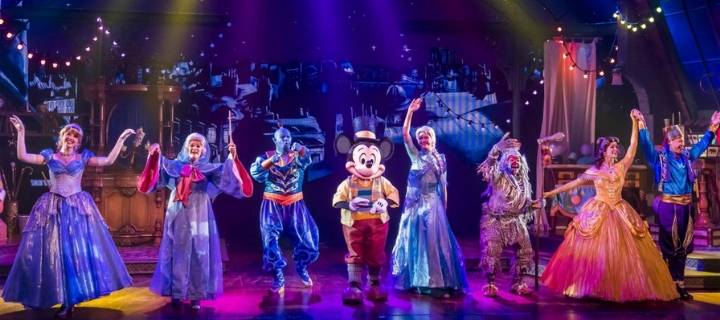 Mickey and the Magician is a truly magical experience. As Mickey Mouse attempts to clean the Magician's house, it comes alive with your favourite characters. From rousing renditions of Frozen's 'Let It Go' to an impressive parade of animals for the Lion King's 'Circle of Life', you'll be grinning from ea-to-ear while singing your heart out and feeling like a child again. Don't leave Disneyland Paris without seeing this show!
RC Racer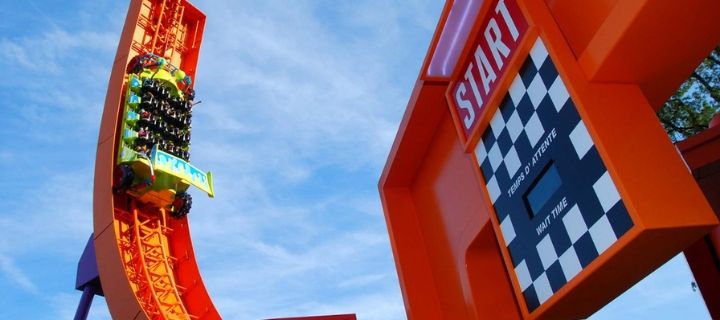 If you love the Toy Story scene where Woody and Buzz race to catch up with the moving track, this is a top attraction for you. Settle into your remote control car and get ready to shoot at speed up and down the orange half pipe. Don't close your eyes because, at the top, you'll get an unbelievable view across the park.
Studio Tram Tour: Behind the Magic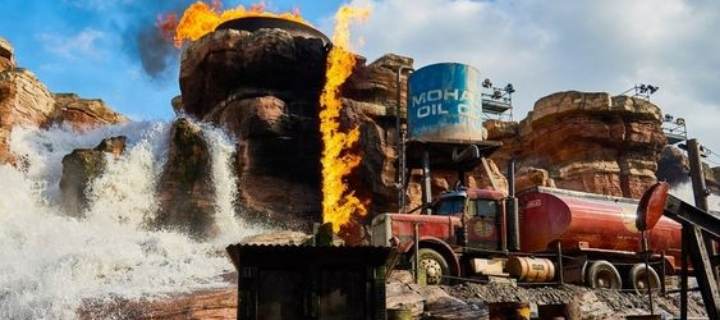 Before you even get on the tram for the tour, you'll see the real Panther De Ville car. This was Cruella De Vil's car in the 1996 live-action 101 Dalmatians! On the tour, you'll see more props and sets and learn about the live-action side of Disney films. Most excitingly, you'll get to see some astonishing special effects!
Pirates of the Caribbean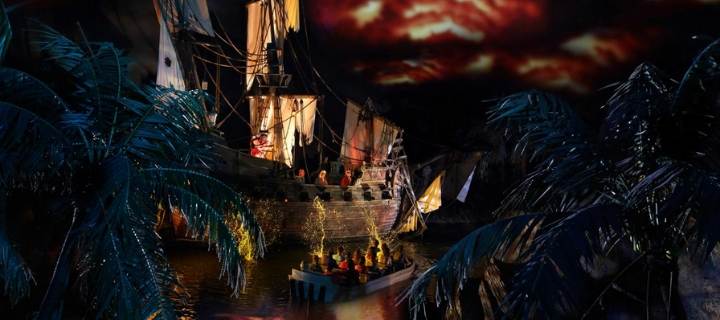 Going underground, you'll discover what a pirate's life is like. Board a vessel and embark on a moonlit cruise and get engrossed in the stories of Captain Jack Sparrow and Captain Barbossa. From musket fire to merry renditions of 'Yo Ho, Yo Ho (A Pirate's Life for Me)', this attraction will have you rushing to rewatch this famous band of buccaneers.
Star Wars Hyperspace Mountain
This writer's favourite attraction in Disneyland Paris. From the moment you hear the iconic Stars Wars theme music, you know Hyperspace Mountain is going to be good. You'll be fully immersed and feel like you really are in space. Dodge the TIE/LN Starfighter's shots as you battle your way through the galaxy. If you're a Star Wars fan, get to this indoor rollercoaster in the day to get your adrenaline pumping and beat the queues.
Star Tours: The Adventures Continue
Another amazing Star Wars attraction! In Star Tours: The Adventures Continue, board the Starspeeder 1000 and, with C3PO at the helm, you'll go on a voyage to star systems and lands from Jakku and Hoth to Tatooine and even the Death Star. You'll feel part of the Rebel Alliance as you instinctively duck and dodge, gasp and grin through this unique experience. As you leave through the Star Wars shop, look out for the photo machine and get a fantastic souvenir photo for just €2!
Big Thunder Railroad
In Big Thunder Mountain, board a mining cart as you speed through and around this legendary mountain. With explosions, shaking tracks and swooping bats, you'll rattle around the Thunder Mesa ghost mining town and see why it was rumoured to be haunted. This is definitely one to get to early in the day and Disney Premier Access. To recover from the thrills and screams on this attraction, hop on the Big Mesa Steamboat for a leisurely cruise around the lake and watch as others brave Big Thunder Mountain.
Buzz Lightyear Laser Blast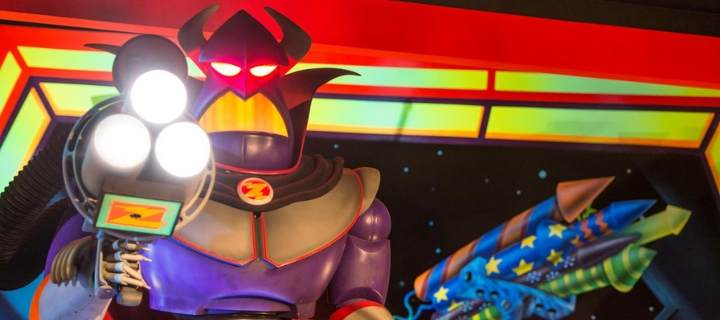 Located beside Hyperspace Mountain, the Buzz Lightyear Laser Blast is another super popular attraction with all ages, so we recommend using a Disney Premier Access. Battle evil Zorg in this interactive attraction. Get into your space cruiser and take aim with your laser cannon to blast your targets, defeat Zorg and, most importantly, defeat your friends. You get points for all the targets you hit, perfect for the more competitive Pixar fans!
So, which attraction will you try first?
---