The time has come for you to book your next sun holiday away from the Emerald Isle. You may want an alternative sun holiday where you can incorporate different activities into your week away when you aren't sunbathing? Or maybe you've been to the Canaries or the Algarve before and want to beat the mass influx of tourists that visit this year?
If your answer is yes, then check out our list of alternative sun destinations to chase the sun this summer. From exploring the souks in Morocco to toboggan rides in Madeira, therefore we may have a few ideas to give you some holiday inspiration!
Halkidiki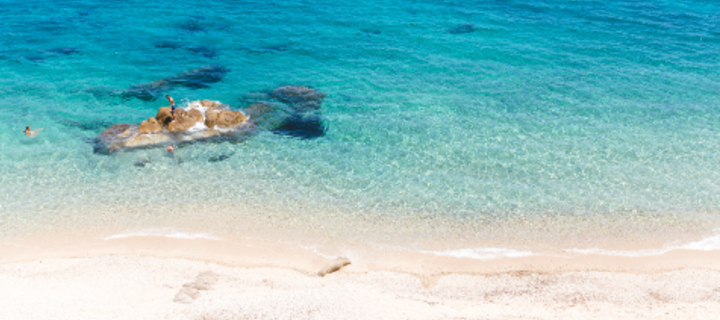 Firstly, Halkidiki is a peninsula located in the southeast of Thessaloniki in Greece. It is often referred to as the "hand of Greece" thanks to its shape and resemblance to three fingers. Each "finger" represents three areas – Kassandra, Athos and Sithonia, with each boasting its own charms. 
Kassandra is the most developed area, where there is a wide range of stunning hotels, resorts and thriving nightlife.
Sithonia is known to be more peaceful and ideal for nature and history lovers, perfect for camping holidays.
Athos is a closed, monastic community which strictly permits only men to enter and with granted permission.
Most importantly, holidays in Halkidiki cater to everyone. It suits couples, families and groups of friends. Beaches in Halkidiki offer you unspoiled landscapes, turquoise water and plenty of activities to see and do as there are over 500 KM of pure beach bliss to traverse. It is certainly perfect for nature lovers, as it has an impressive green landscape and fantastic cycle routes to admire the idyllic landscape. Halkidiki in my opinion is a great alternative for your next sun holiday as it will certainly be a road less travelled.
Other activities to try in Halkidiki may include:
Make a splash at Waterland
Explore the Petralona Caves which are over 70,000 years old
Cruise the outskirts of Mount Athos and see breath-taking views of the monastery
Unleash your Scuba Steve and experience scuba diving lessons
Embark on the thrilling Kassandra Jeep Safari
Malta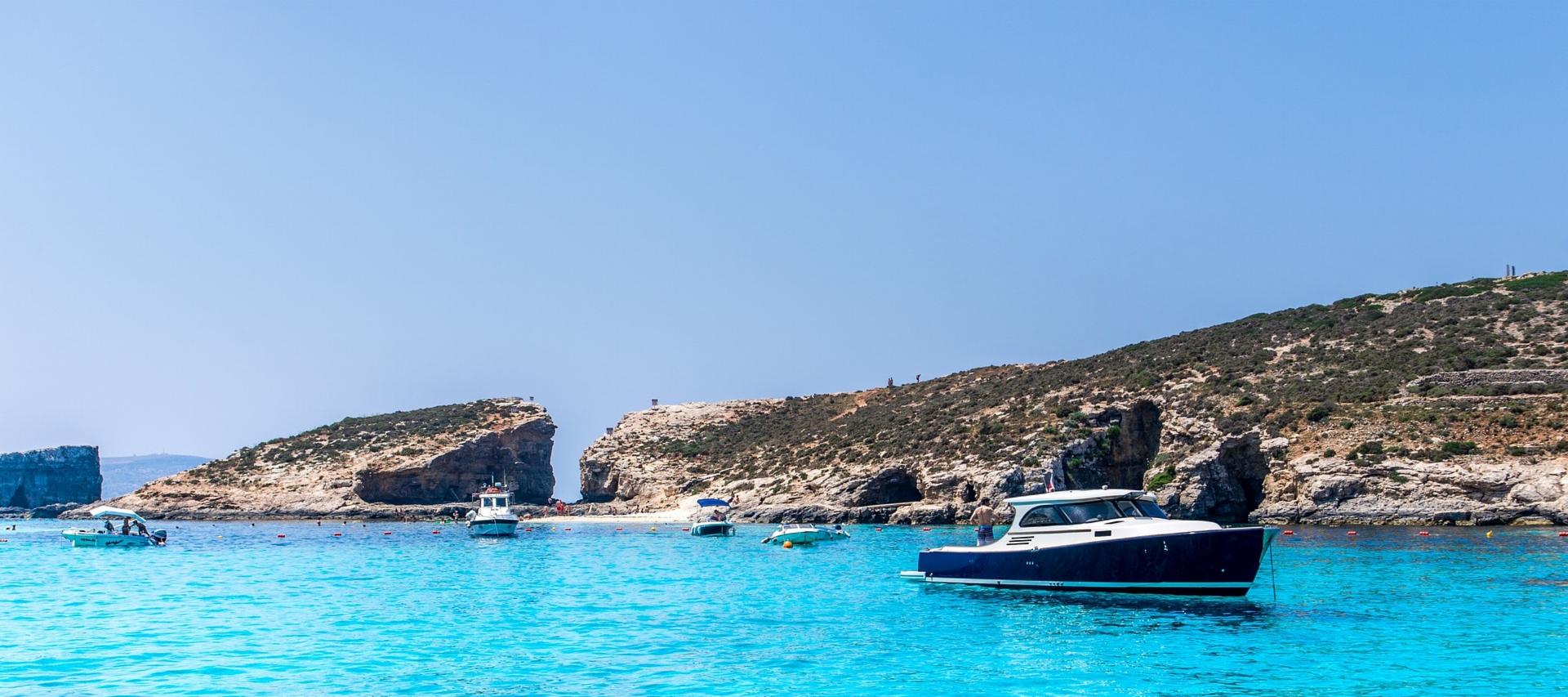 Malta is a small island south of Sicily and is one of the Mediterranean's gems. It gets up to 300 days of sunshine a year and is rich in history. The Maltese islands are composed of three main islands – Malta, Gozo and Comino. Each with stunning Mediterranean climates, tranquil beaches, buzzing tourism and thousands of years of history. So, Malta has a lot to offer to its visitors.
Thanks to its stunning landscapes and architecture, Malta has been featured in famous movies such as "Gladiator" and "Troy". For Game of Throne fans, you may recognize Valletta (Malta's capital) from the series.
Other activities to try in Malta may include:
Swim in the Blue Lagoon: This is a little piece of heaven located in Comino. The island is virtually inhabited and cars are forbidden here. Tourists can take a boat trip out for the day and soak in the azure blue landscapes or snorkel Comino's resident caves.
Visit Popeye Village: Popeye village is located just off of Mellieha Bay and is the set of the 1980s film, which will keep you occupied all day. In addition to the set tour, you can also enjoy activities such as water trampolining, a boat trip around the bay, mini-games and wine-tasting!
Visit Valletta: Malta's capital city has a fascinating history. Add a visit to Lascaris War Rooms, which represents one of Malta's WWII secrets and St John's Cathedral visit to your itinerary.
Tour the 'Silent City' of Mdina
Croatia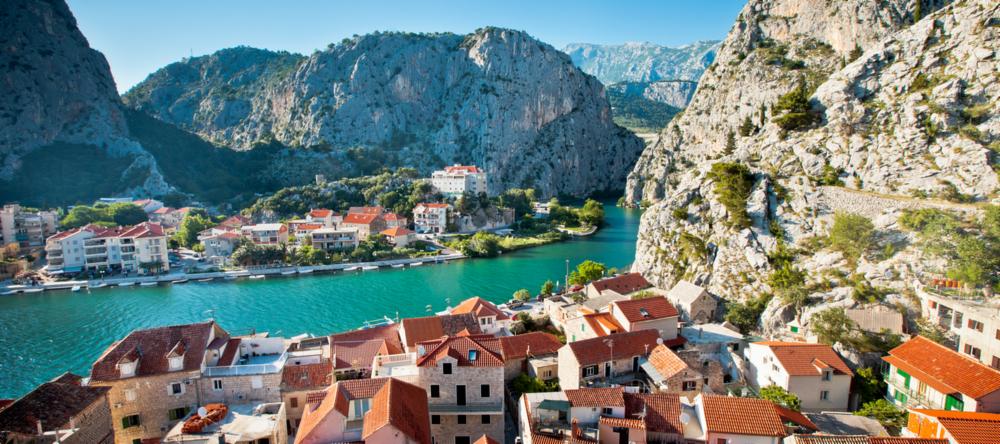 The Croatian Adriatic coast includes the Istrian, Dalmatian and the Dubrovnik Riviera, all equally as serene as the next. From island hopping to discovering different historic cities, it's no wonder that this sun destination is so popular. With plenty of coastline to cater to families, couples and friends, there's certainly an area in Croatia to suit all needs.
Istrian Riviera
The Istrian Riviera is filled with hilltop villages and ancient history. If you are searching for untouched Croatian culture, pebble beaches and enchanting forests then a visit to the Istrian peninsula is a must.
There's a strong influence of Tuscan architecture scattered throughout the numerous towns in Istria since it's just south of the Italian border. It genuinely is a feast for your eyes and your palette. In addition, when visiting Istria, you will discover pastel houses, cobblestone streets and fantastic parks.
Dalmatian Riviera
The Dalmatian Riviera is located in the south of Croatia and encompasses over 1,100 small islands. So island hopping is undoubtedly a must-do! If you can imagine powdery beaches and turquoise waters then you are imagining the Dalmation coast.
One of the most popular cities in this region is Split. The cultural capital of Croatia and home to UNESCO World Heritage Sites. The most famous is Diocletian Palace. Many tourists travel to/from Split to other Islands. When visiting the Dalmatia coast, be sure to head to Krka National Park, where you will set your eyes on alluring waterfalls. Where you can swim and subsequently take your insta-worthy shots.
Dubrovnik Riviera
The Dubrovnik Riviera is a place of immense natural beauty. It's a 20km stretch between Dubrovnik and Cavtat. The infamous medieval city of Dubrovnik is famous for its walled town, limestone streets and baroque architecture and is the most popular city to visit for tourists.
If you want to stay away from the hustle and bustle of Dubrovnik, a stopover in the neighbouring town of Mlini (11km away) will be right up your street. Mlini has been described as an oasis of the area and its idyllic charm is characterised by its shallow beaches, quaint towns and rich cultural heritage. It's filled with fresh spring wells of drinking water and is the perfect getaway to ease your mind and soul.
Azores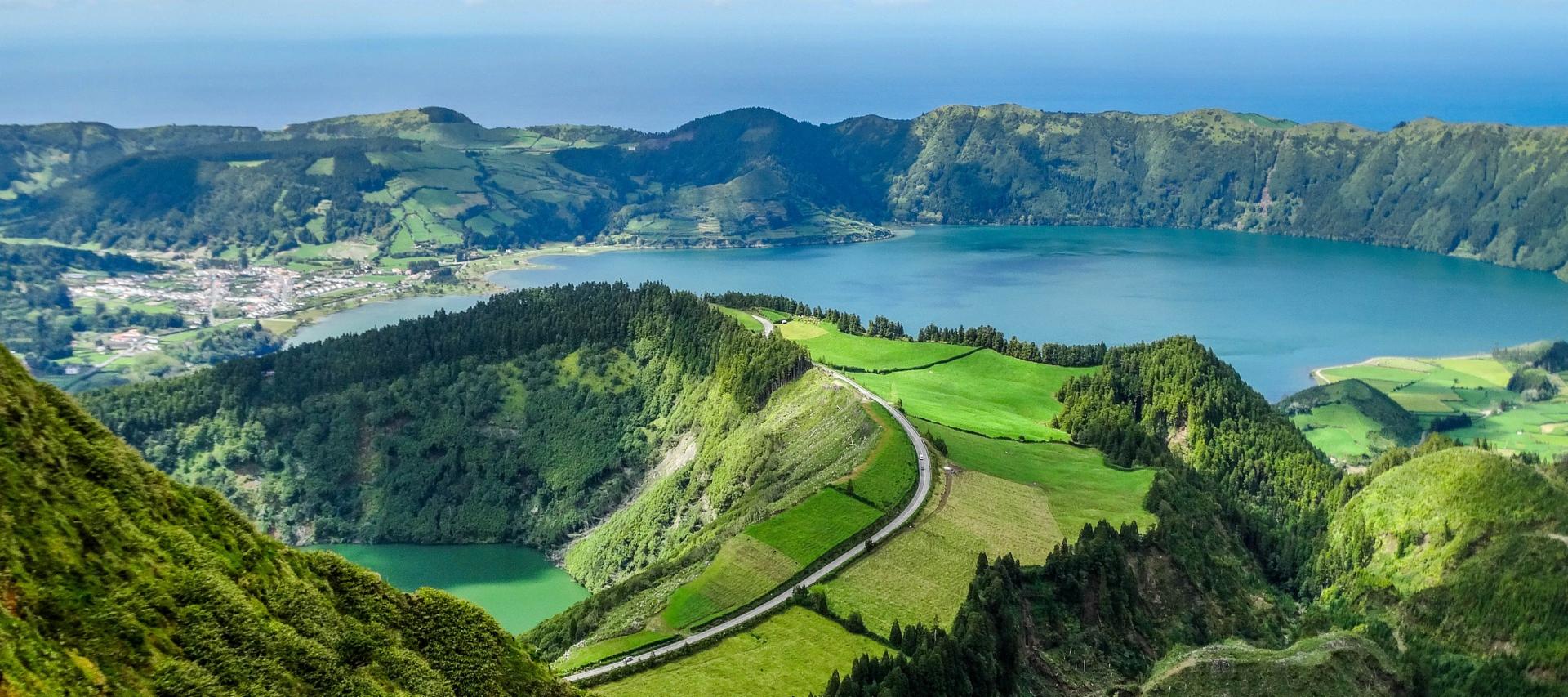 Why not experience the allure of the Azores? The Azores are a group of Portuguese archipelagos located in the Atlantic Ocean. Located roughly two hours from Lisbon and four hours from the US. The Azores are perfect for those who are in search of a unique, island getaway and the 9 islands are known as Europe's best-kept secret.
The eastern group of islands include:
Santa Maria and Sao Miguel
The central group of Terceira, Graciosa, Sao Jorge, Pico and Faial
The western group of Corvo and Flores
Your flight will direct you to Sao Miguel the main island, where you can easily hop on a ferry to its neighbours.
One of the major attractions to the Azores is the collapsed volcanic craters that can be found throughout the islands, making it a geological hotspot for tourists. Forget your thermal spas in Iceland, similarly, the Azores is the perfect island getaway to relax in thermal springs!
Other activities to try in the Azores include:
Whale watching, which is a major activity in the Azores
Swim with dolphins
Visit the pineapple and tea plantations. Europe's only tea plantations are located in Sao Miguel.
Discover the numerous lagoons and waterfalls or you could try kayaking, canoeing, and other cool water sports.
Hike Portugal's highest mountain peak – Mount Pico, which takes roughly three hours to get to the top.
Morocco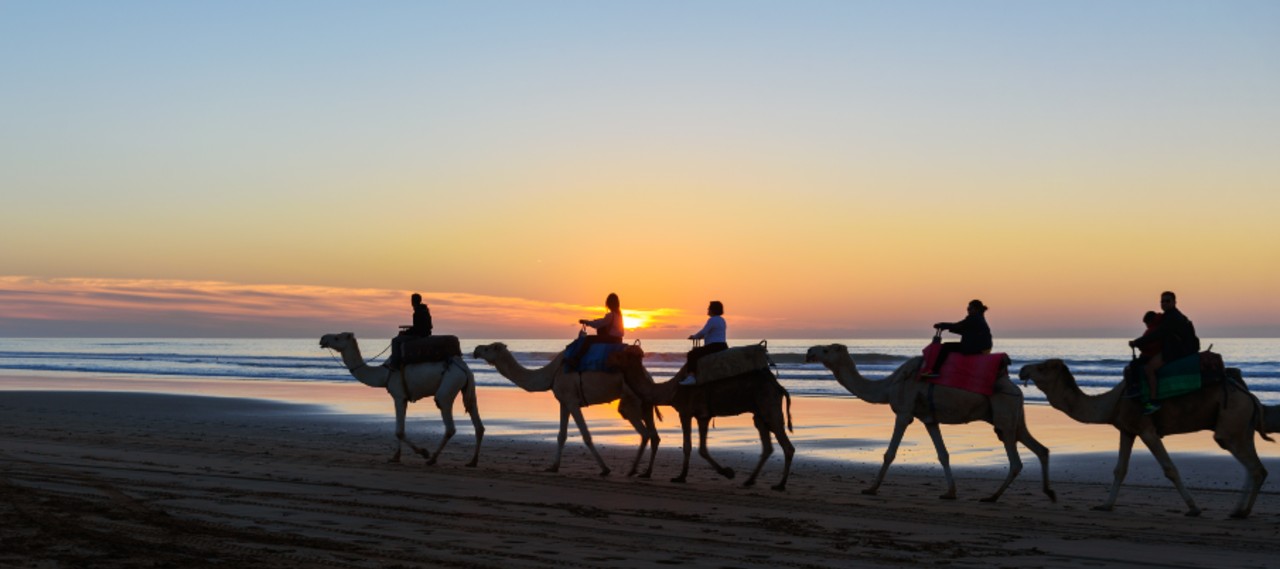 Are you looking for an exotic sun location just on Europe's doorstep that's filled with culture? So, Morocco it is! A holiday to Morocco will awaken your senses. Colourful clothes, buzzing souks, tantalising spices, and the Sahara desert comes to mind for instance when you think of Morocco. Morocco's cities of Marrakech and Fez are the country's main attraction points. In addition, it's where you can explore the mysterious medinas and garner first hand at the country's trading, whilst taking a stroll through the souks.  

Agadir
If you are looking to stay outside of Morocco's bustling city, we certainly offer amazing quality deals to Agadir. Agadir is one of Morocco's top sun destinations and is located in the south. It offers tranquil, clean beaches and has earned its own nickname of the "Miami of Morocco", thanks to its long stretch of golden coast and its buzzing atmosphere similar to its counterpart. During your stay, experience the area's own food and cloth markets, where you can sample the exquisite cuisine and take a short 20-minute hike up to the city's Kasbah. This is where you will most certainly find mesmerizing views of Agadir below.

Other activities to try in Morocco may include:
Ride a camel through the Sahara desert
Cruise the golden sand dunes in a 4×4
Practise your haggling skills in the souks
Taste the amazing cuisine Morocco has to offer
Relax in traditional Hammams in local spas (Turkish baths)
Italy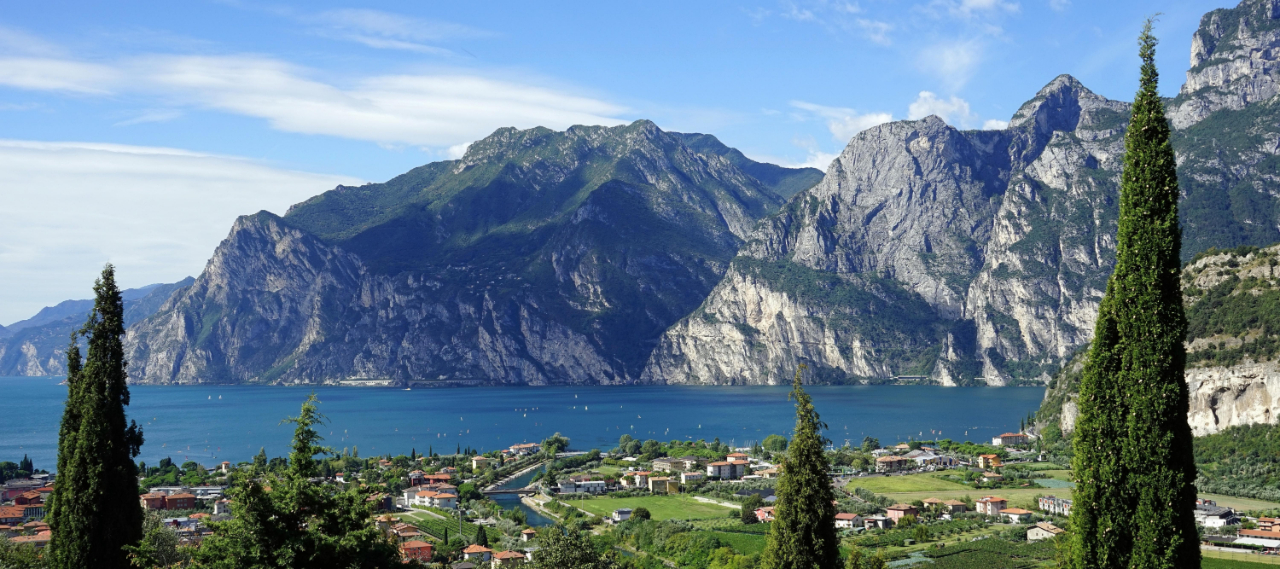 Firstly, Italy is perfect for families and couples as there is plenty of locations to choose from for your next sun destination. It has plenty of culture and sunshine to soak up and experience first-hand as diversity is around every corner.
Most visitors are attracted to the city of Rome. The Eternal City is full to the brim of culture and history. Firstly from the Pantheon to the Vatican, they are all sights to marvel in. Moreover, Rome is also where you'll find the infamous Italian cuisine that has spread worldwide including the tastiest pizzas, pasta and gelatos, which will excite those senses. Or you could float around Venice on the gondolas, admire the art history of Florence or visit the mecca for fashionistas, Milan. The south of Italy boasts the most breathtaking coastal views in Europe. Spend your time exploring the seaside gemstones of the Amalfi Coast like Sorrento, Amalfi, and Capri for starters, each filled with vineyards and remarkable architecture, you'll never get bored. 
Italy's Lake Resorts
The lake resorts are a great alternative if you want a sun holiday filled with relaxation, views and fun times. Lake Garda has all the characteristics and charm of a perfect sun destination. It boasts a mild Mediterranean climate, picturesque villages dotted along the coast, and that infamous mouth-watering Italian cuisine we can't get enough of. North of the lake, you'll find wild greenery and mountainous scenes, where you can windsurf.
While the south of the lake is filled with grape, citrus and olive vineyards and villages, with plenty of exploring and relaxation to indulge in. Whether you wish to sunbathe on pebbly beaches or take a hike through the mountains to admire the jaw-dropping views, Lake Garda has it all.
Other activities to try in Italy may include:
Take a boat trip around Lake Garda
Visit the nearby Sirmione where you can enjoy the thermal springs
Participate in water sports including windsurfing and sailing
Explore the quaint lakeside towns
Experience the thrill of the famous Gardaland Theme Park
Take a day trip to nearby Venice or Verona
Madeira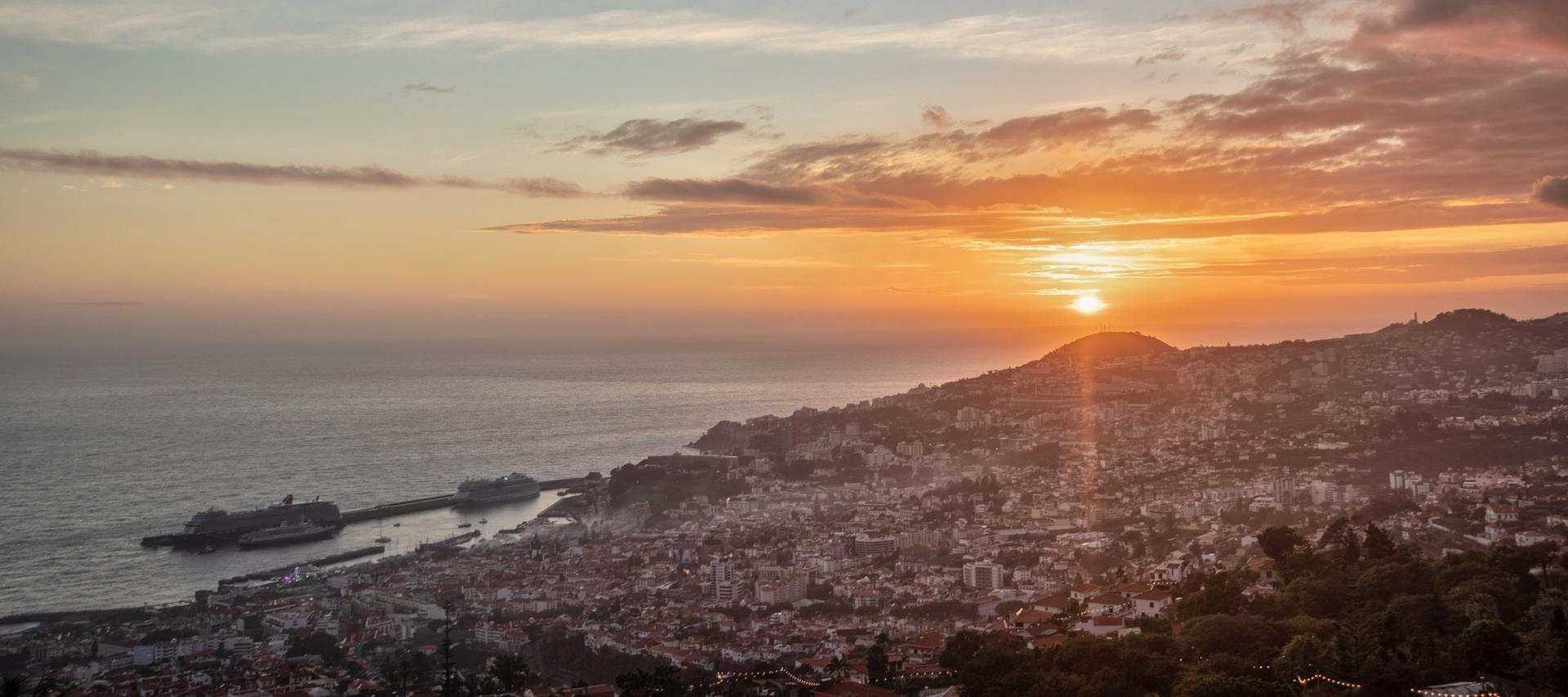 Madeira is a tiny island off the coast of Portugal and has been nicknamed the "Pearl of the Atlantic", because of its sub-tropical climate, the abundance of greenery and flowers scattered throughout the landscape and its numerous spectacular hilltop views, making it a haven for nature lovers.
Funchal is the capital of Madeira and where a lot of the islands' activity stems from. Stroll through the old town and take in the amazing culture and sights of this wonderful island, including wonderful fresh food markets, lively restaurants and bars and interestingly enough a Toboggan ride!
There are two very interesting modes of transport in Funchal to overcome your fear of heights.
'Wicker Toboggan': You can have an unforgettable but enjoyable experience filled with adrenaline for 5km down a hill. Two men will guide you and use their rubber boots as your brakes! Definitely an exhilarating mode of transport and much more fun than the bus.
Cable car: You can visit the renowned Monte Palace Tropical garden and can enjoy spectacular views over the island and into the indigo Atlantic from high above. Glide over the valley of João Gomes Ribeira up into the small mountain top village of Monte. It's so serene and scenic and really a must-do on your visit!
Other activities to try in Madeira may include:
Visit Monte Palace Tropical Gardens: The main attraction in Madeira and home to over 100,000 species of exotic plants and flowers and its animals like ducks, swans, peacocks, chickens and koi carp.
Hike Ponte de Sao Lourenco:: Madeira has an impressive volcanic rock to admire. The views of the Atlantic from here are amazing
Cabo Girao: This translucent skywalk harnessed 580m high above overlooking the Atlantic Ocean. They really like their heights here!
Chase waterfalls: Take a stroll through Levada which has lush vegetation and waterfalls or visit Gargunta Funda Waterfall
Scuba diving: Madeira's waters are clean and clear and you can admire different underwater species you may not find in other oceans
So, which alternative sun destination will you be trying out?