Tallinn City Breaks
Once a powerful seaside trading port, Tallinn has a vast stretch of coastline and a rich maritime past, making it an increasingly popular choice for great-value city breaks. In summertime, visitors can stroll, cycle and even roller blade along the Pirita promenade or sunbathe on the sandy beaches with the picture-perfect city as a backdrop.
Short Tallinn city breaks are perfect for culture lovers who can explore the enchanting Old Town, with its winding cobbled streets, stone turrets and secret courtyards dotted with craft shops selling Estonian folk-patterned jumpers, felt hats, carved beer mugs and hand-painted marzipan. In winter, the area is transformed into a magical wonderland, with a world-famous Christmas market and outdoor ice-rink.
With direct flights from Dublin to Tallinn and a variety of accommodation, you can soon immerse yourself in this fairytale setting. Visit Tallinn and view the gabled rooftops from the cold-war era TV tower, gaze at the onion-domed splendour of the St Alexander Nevksy Cathedral or pay a visit to the Town Hall Pharmacy, where mummy juice, snakeskin potion and powdered unicorn horn were once purportedly sold.
Show more
---
Did you know...?
Tallinn has its own sweet liqueur called Vana
Chimney sweeps in Tallinn still wear 19th century uniforms
One third of the city is covered in parks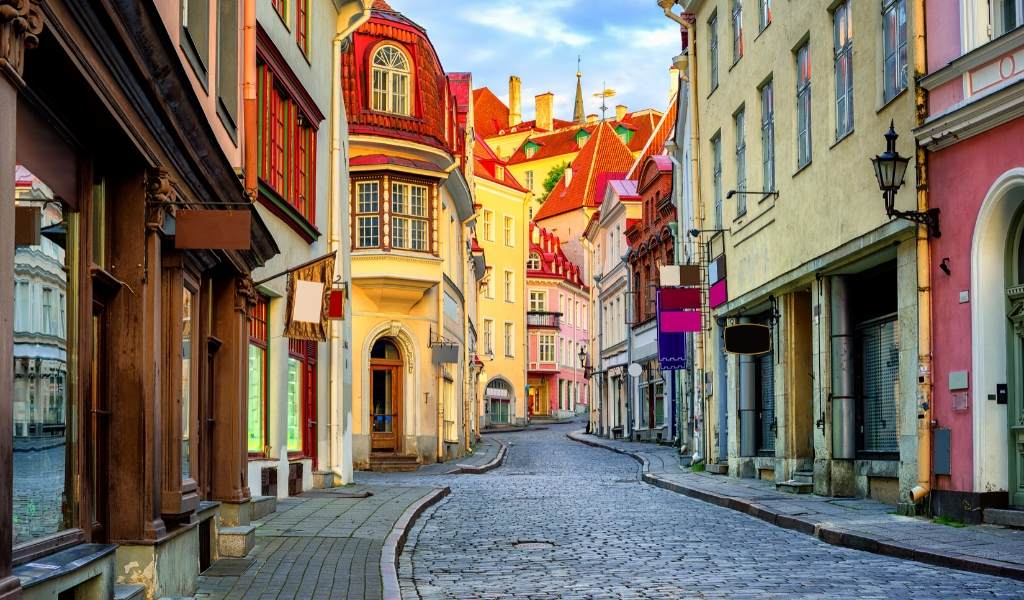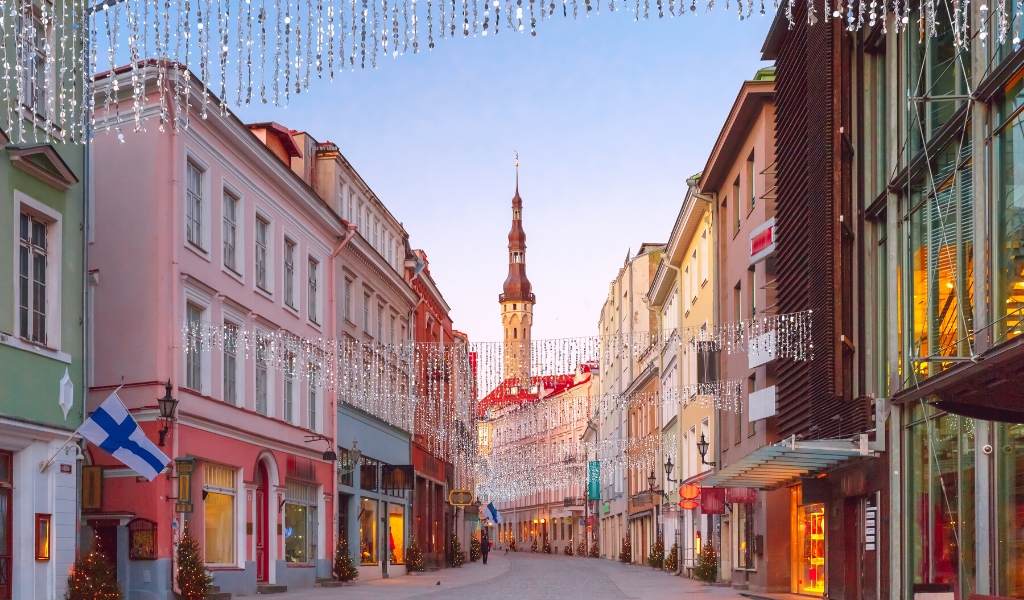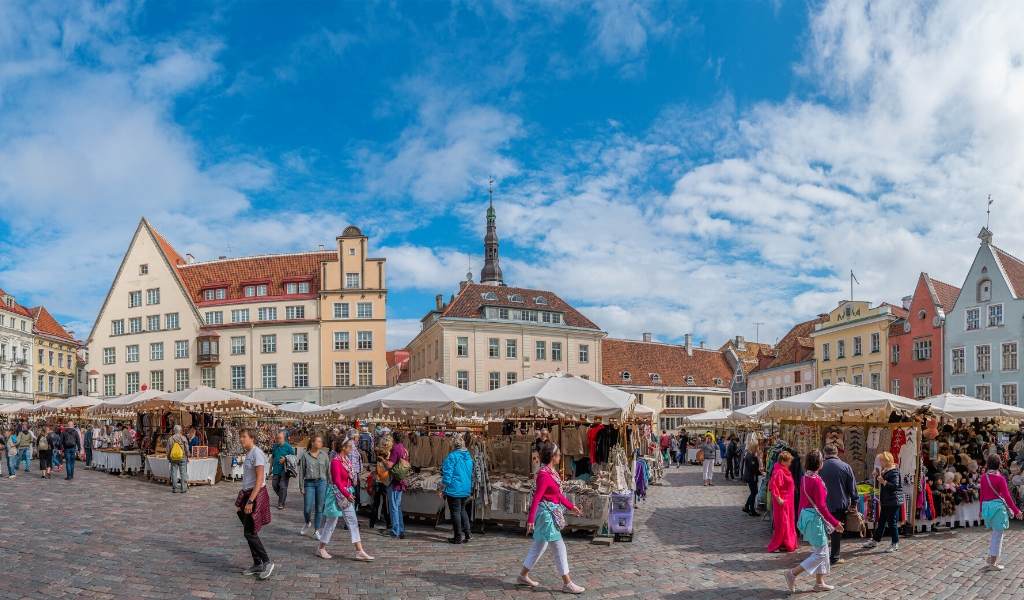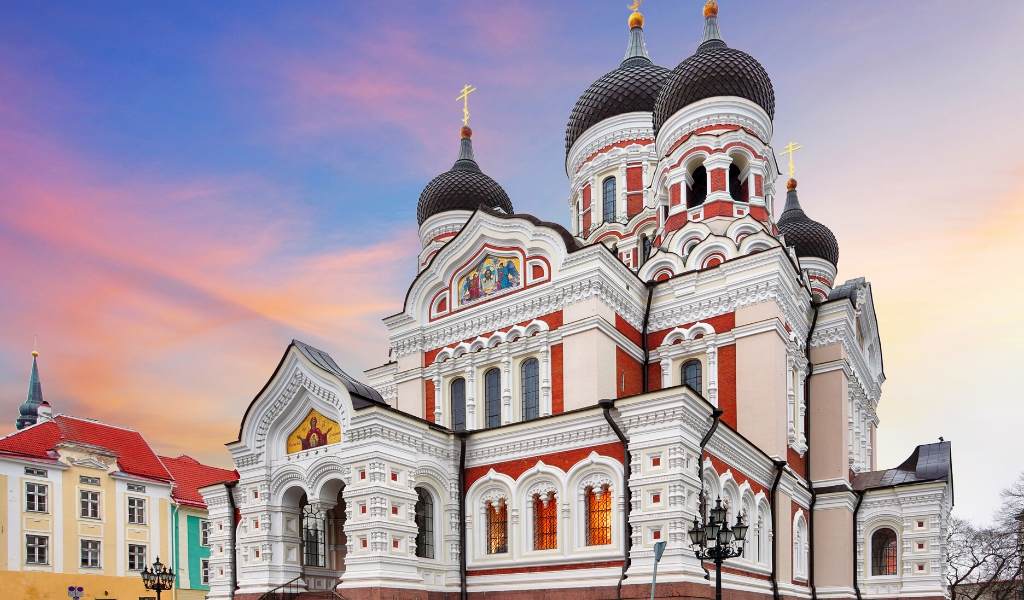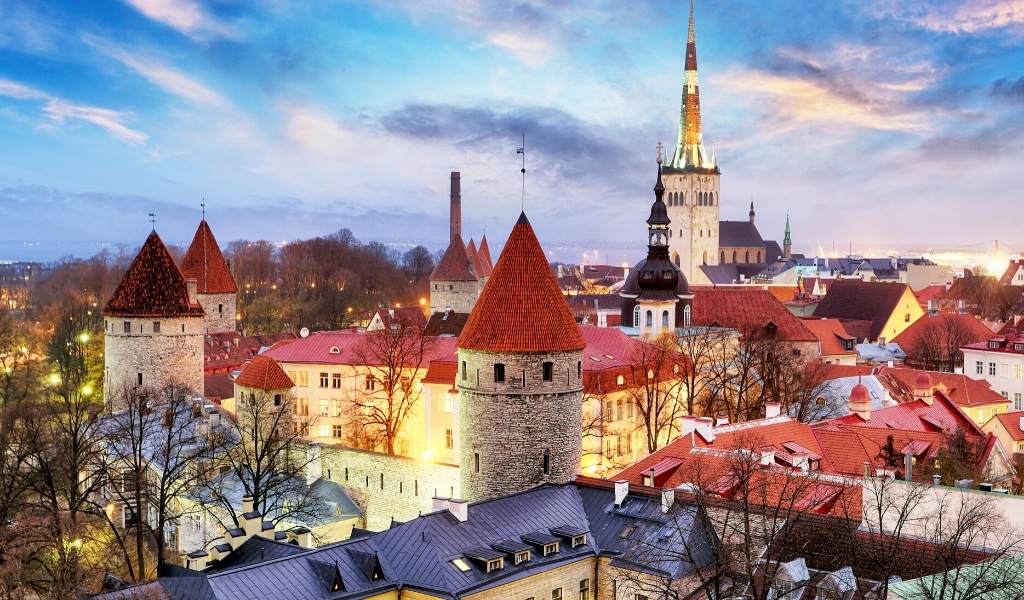 Top Reasons to Visit Tallinn
---

Its Charming Old Town

---

Its Cathedrals & Creativity

---

Its Views & Museums
Medieval streets in the Old Town: Being a UNESCO World Heritage Site, the Old Town is full of beautiful architecture and cute shops. It's one of the best preserved medieval cities in all of Europe, featuring 500-year-old buildings, beautiful streets and alleys.
Town Hall Square: The heart of the Old Town is the square which is surrounded with beautiful cafes. When you're there, find a big round stone with arrows in it. When you stand on it, you can find the five remaining medieval towers of the Old town.
Toompea Castle: Though it looks rather grey from one side, if you head to the entrance the Toompea Castle shines in a salmon pink colour. It's especially magical at dawn. A tour of the castle and a visit to the park next to it is highly recommended.
Its Cathedrals & Creativity
Alexander Nevsky Cathedral: Only being completed in 1900, the Alexander Nevsky Cathedral is a rather new addition to the beautiful old town. The location on the Toompea Hill makes the Russian Orthodox Church with its beautiful onion like black domes stand out even more.
St. Olav's Church: A very important building in Tallinn, this beautiful medieval structure which dates back to 1267 is an iconic landmark in the lower city with a 159m spire that once got hit by lightning. You can head up the tower for great views.
Telliskivi Creative City: Though it's a bit far, it shouldn't be missed. What once used to be a complex of warehouses, nowadays is a place where you will find cute boutiques, fancy restaurants, small cafes, street art and live music venues.
Walk on the City Wall: As many tourists normally arrive in Tallinn by ship, the first thing they see is the well preserved city wall. Instead of looking at it from afar, head up to it and take a walk along the wall where you can also climb a tower or two.
Kohtuotsa Viewing Platform: The Kohutuotsa Viewing Platform is located on top of the Toompea Hill. Once you've reached the platform there are ample opportunities to take photographs of the stunning views of the terracotta coloured roof tiles, the harbour and the bell towers.
Viro Hotel & Museum: Whole Estonia has a history that is worth listening to. Stories that want to be told are best listened to and understood in the KGB Museum, displaying uniforms, propaganda, surveillance devices and much more from the Soviet period.
Seaplane Harbour: In the Estonian Maritime Museum, you'll find historical seaplane hangars displaying things like a real submarine, a century-old icebreaker, a short 184 seaplane and the remains of the oldest ship found in Estonia. A must for Maritime lovers.
---
Tallinn Airport Transfers & Weather
Airport
Tallinn Aiport
TRAM
Located at the airport the tram journey takes approx. 15-17 minutes and departs about every 10 minutes. The cost of the tram journey is €2 each way.
BUS
Located at the airport, the bus journey takes approx. 15 minutes and departs approx. every 20 minutes. The cost of the bus journey is €2 per person each way.
PRIVATE TRANSFER
A private transfer takes about 22min to the centre of the city and costs about €25pp for a return transfer based on 2 sharing.
* Prices and times for transport from the airport are subject to change
Average temperature
Jan
Feb
Mar
Apr
May
Jun
Jul
Aug
Sep
Oct
Nov
Dec
J
F
M
A
M
J
J
A
S
O
N
D
high
-1
-2
3
11
17
20
24
22
17
10
4
1
low
-7
-9
-4
0
5
9
12
12
7
2
-2
-5