Holidays in Marrakech with Click&Go
Marrakech holidays are the stuff of dreams where you will encounter some of the most exciting and exotic attributes imaginable. A visit to this city is like stepping into a bygone century where much of the rich culture and language of the indigenous Berber people is preserved.
Without doubt, the jewel in Morocco's crown is Marrakech. To visit the city at sundown, stand around the famous square, Djemaa el Fna and soak up the extraordinary atmosphere is a near religious experience. I can only describe watching snake charmers, fakirs, acrobats, organ grinders, flamethrowers and water sellers as being part of an enormous tapestry where the threads of a biblical way of life are still being woven.
In Marrakech you will witness a way of life that has not changed for centuries and yet, you will experience quality modern hotels, delightful local and luxurious riads and superb service side by side. No wonder it is the 5th most visited city in the world........ The magic of Marrakech unfolds before your very eyes. Make sure it is on your Bucket List.
So what are you waiting for?
Show more
---
Did you know...?
It's forbidden to cut palm trees in Marrakech
Jemaa el-Fna is the busiest marketplace in all of Africa
Marrakech is called the "Red City" due to the color of the old Medina walls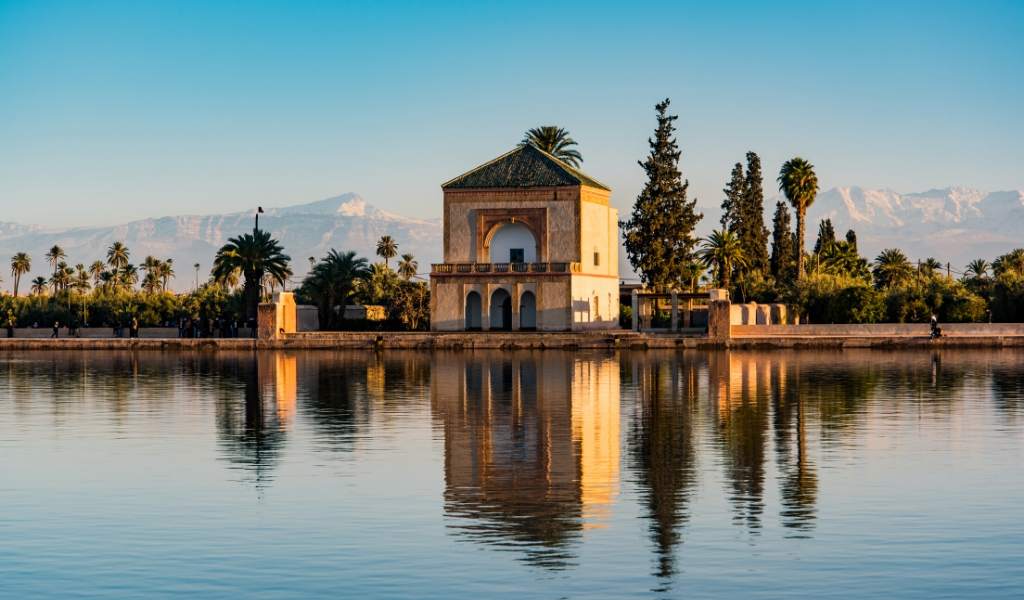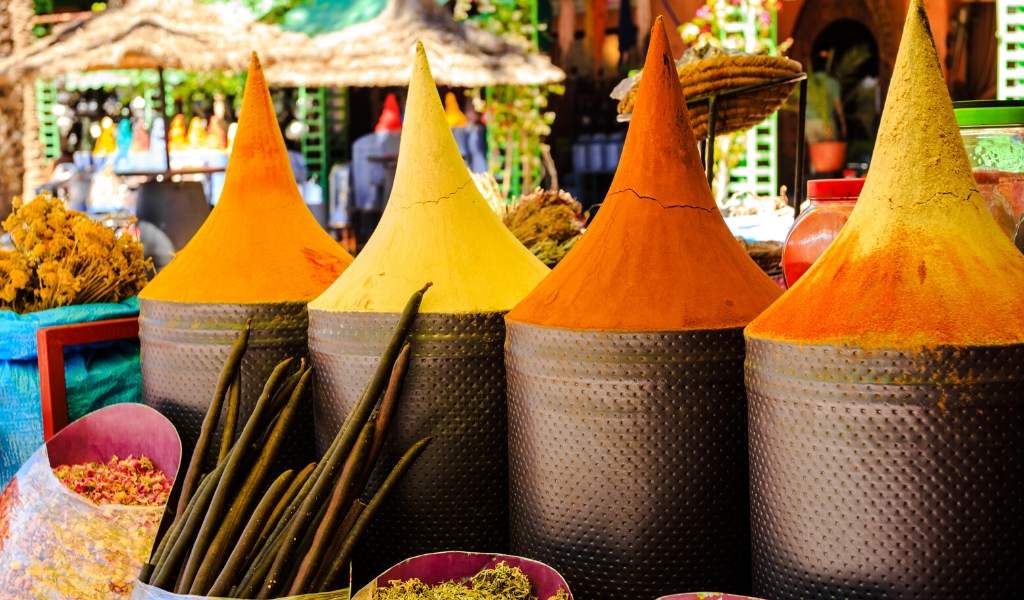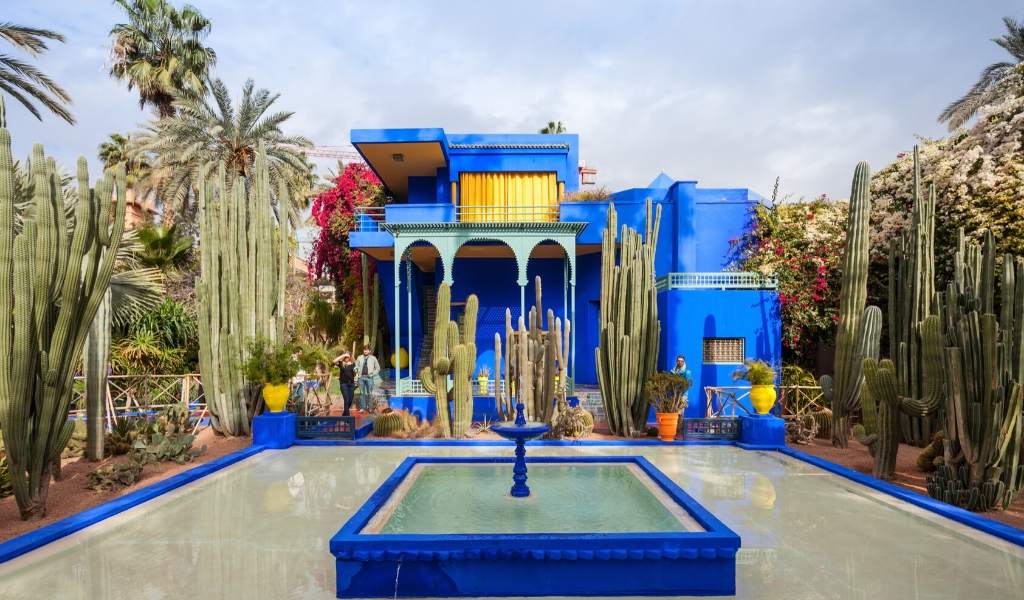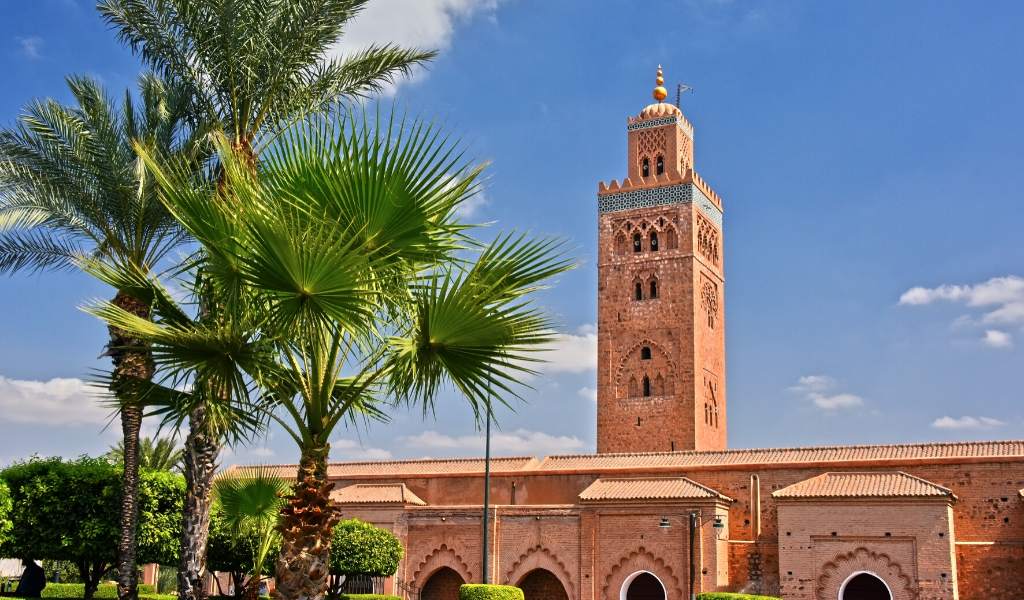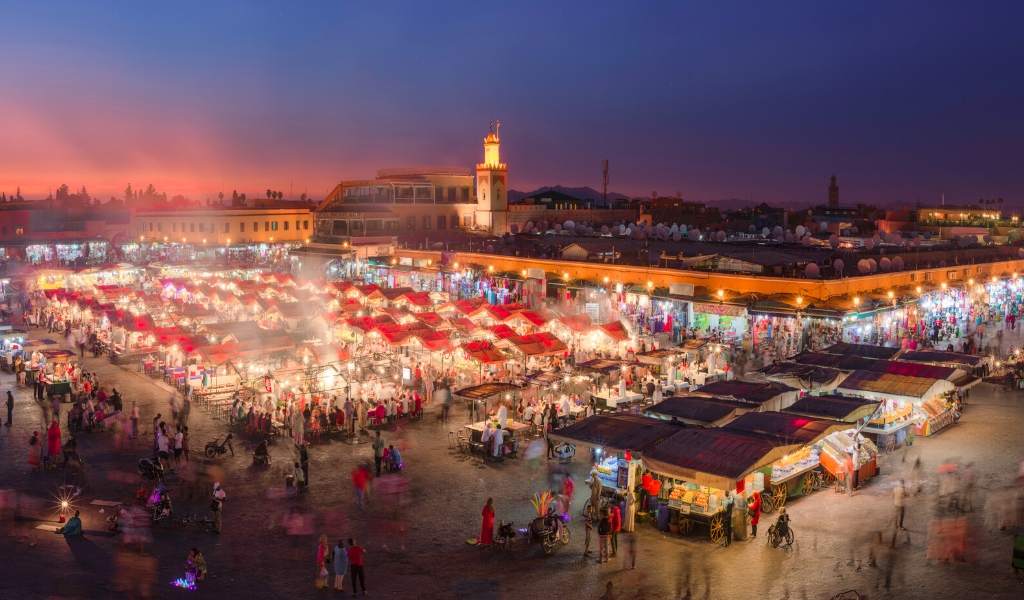 Top Reasons to Visit Marrakech
---

Its Shopping & Cuisine

---

Its Old Centre & Tradition

---

Its Cultural Experiences
Bargain hunting at the Souks: Marrakech's markets are like a labyrinth of shops and stalls all waiting to be discovered. Be prepared to haggle!
Ensemble Artisanal: If you don't feel comfortable bargain hunting, head over to the market hall Ensemble Artisanal. Art, leather, jewellery and ceramic are all sold at fixed prices. While there you can have a look at rugs being weaved.
Take a Cooking Class at Souk Cuisine: Start with a shopping trip to the local markets before heading back to the beautiful riad. There you will learn how to prepare traditional meals. The best thing about this? You get to eat it all in the end.
Rooftop Cafes: Try out local food at one of the many rooftop cafes. Head to Kiu-Zin for delicious tagine, to Zwin-Zwin for yummy Moroccan soup and loads of tea. Refreshing ice cream and great views over the city can be found in Café Argana.
Its Old Centre & Tradition
Stroll around the Medina: The old town of Marrakech is made up of a zigzag of streets, too small for cars to pass but perfect to stroll around finding cute cafes and kittens. Best discovered with an open mind but also open eyes.
Jemaa el-Fna: Being the main square in Marrakech, it is also one of the main tourist spots. In the evening the square converts into an open air restaurant, with many food stalls opening up their tables and you can fill your stomach with local traditional foods.
Visit a Palace: A visit to Bahia Palace is a must while in Marrakech. It's a stunning 19th-century palace that is in great condition with beautiful tiles all over it.
Hamman: Be prepared to leave all your insecurities at the door and dive into a magical experience that brings the Moroccan culture closer. Exfoliation, massaging, steam bath and scrubs, all this will be part of a once-in-a-lifetime adventure.
Maison de la Photographie: Spend some time discovering street art and portraiture in the Maison de la Photographie. It features photographs, including some dating back over 150 years that will leave you speechless. Also enjoy a mint tea at the rooftop café.
Discover the dunes: With the Sahara just being a short drive away, make sure to save some time to head into the dunes. Leave behind the buzz of the city and head on a tour where you will find nothing but the desert.
---
Marrakech Airport Transfer & Weather
Airport
BUS
Departuring every 20-30 minutes, the No.19 Shuttle Bus takes you from the terminal behind the taxi rank to the city. It takes approx. 30 minutes and costs €3 per journey.
PRIVATE TRANSFER
You can also get your own private transfer which takes approx. 15mins and costs approx. €35pp return based on 2 people sharing.
* Prices and times for transport from the airport are subject to change
Average temperature
Jan
Feb
Mar
Apr
May
Jun
Jul
Aug
Sep
Oct
Nov
Dec
J
F
M
A
M
J
J
A
S
O
N
D
high
19
21
25
27
29
35
38
38
33
29
23
20
low
6
8
11
13
15
19
21
21
19
16
11
8