Berlin is a super city to visit at any time of year. As soon as visitors see the view from the top of the new Reichstag building, they are amazed by the juxtaposition of historical buildings with the bold creations of contemporary architects.
Potsdamer Platz, the new embassy quarter and the haunting Holocaust Memorial by Peter Eisenman are some of the latest additions to the cityscape. By contrast, the Nikolaiviertel, crowded with cafes and restaurants, is a vibrant piece of old Berlin. Other unique attractions include Gedächtniskirche memorial church on the edge of Kurfürstendamn, the New Synagogue, lively Alexanderplatz and Gendarmenmarkt.
Berlin Museum Island with its numerous fascinating cultural sites is a UNESCO World Heritage Site. The Berliners' famous sense of humour can be experienced at many theatres and cabaret venues. When the city was no longer divided, many artists from around the world painted a 1.3 km stretch of the Wall along Muhlenstrasse. The East Side Gallery is a permanent memorial to peace and reconciliation in Berlin.
We recommend buying a Berlin Welcome Card online or at the airport on arrival. This card can be purchased for 48hrs or 72 hours or several days and offers free public transportation as well as discounts on tickets for museums, tours and over 200 attractions.
From the end of November to the beginning of January, the city is transformed into a winter wonderland. You'll discover Christmas markets popping up in every quarter, with colourful wooden huts hawking everything from traditional handicrafts to currywurst and warm glühwein. A highlight of the festive season is the snow-fuelled fun to be had on the toboggan run in the centre of Potsdammer Platz.
A melting pot of cultures and influences, Berlin is a city break destination like no other - so book your getaway today!
Please Note: A government tax may be payable on arrival in a city destination – it cannot be prepaid in advance. This is a nominal charge that is subject to change.
Show more
---
Did you know...?
There are an impressive 180 museums in Berlin
70 million servings of the adored streetfood, curried sausages, are consumed every year in Berlin
Berlin has more waterways and bridges than Venice
Berlin is 9 times larger than Paris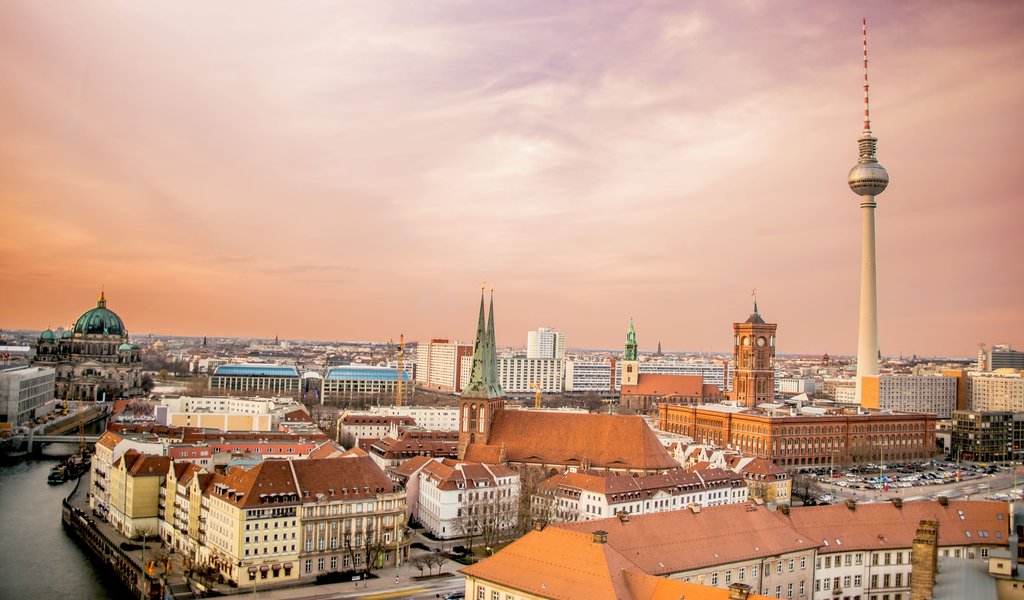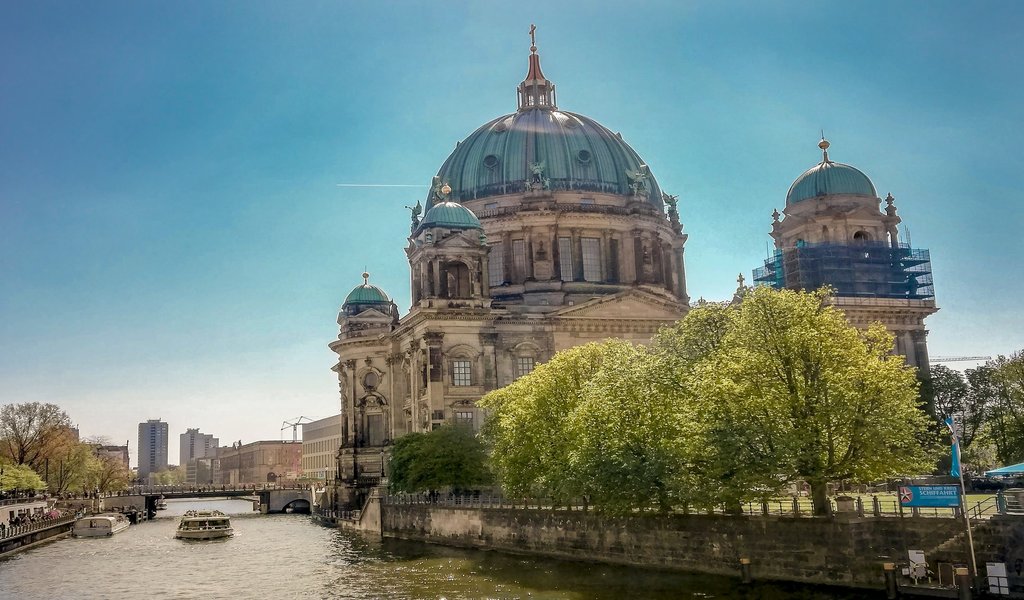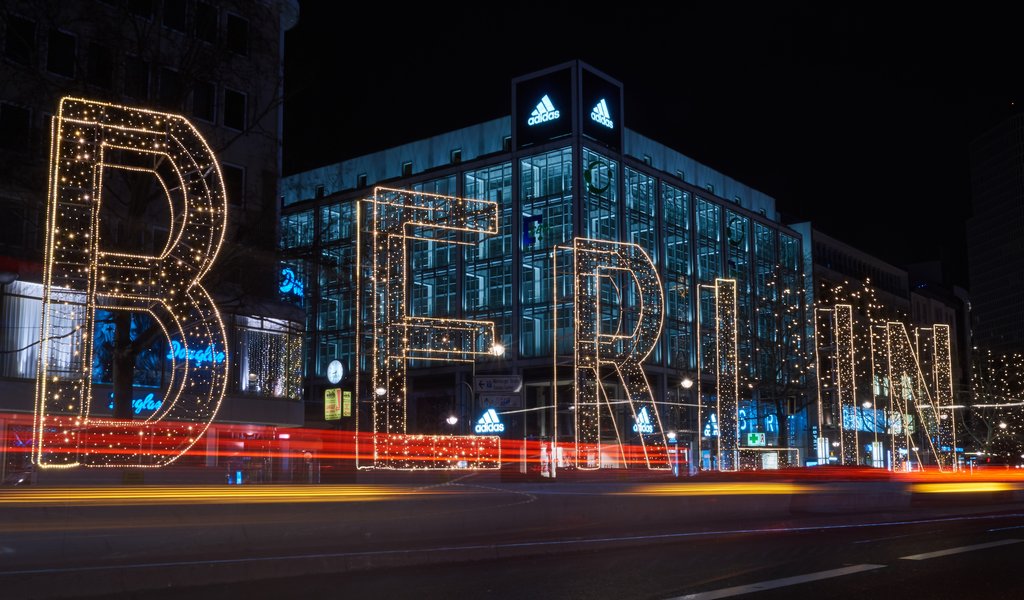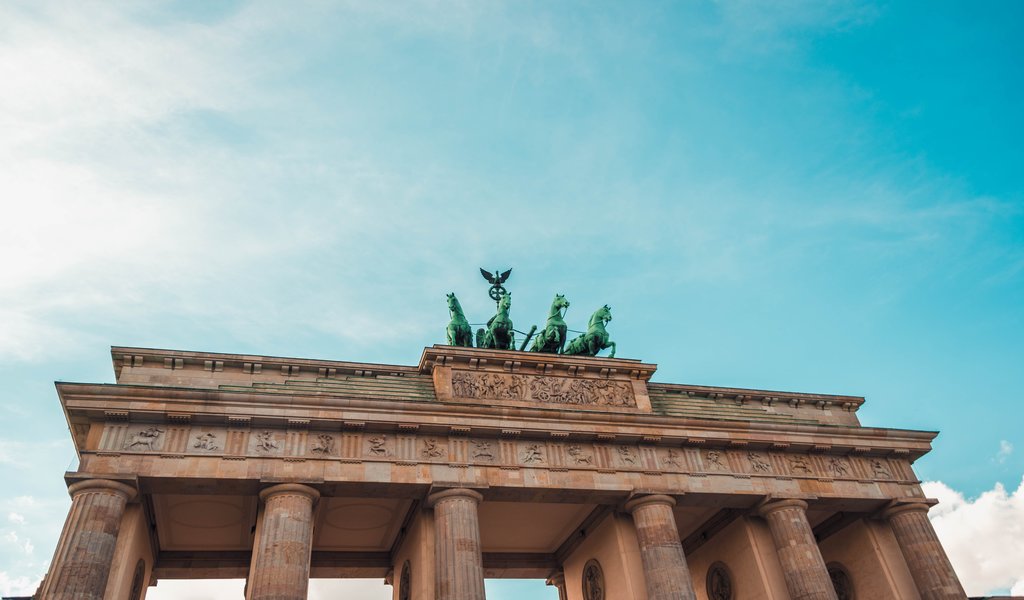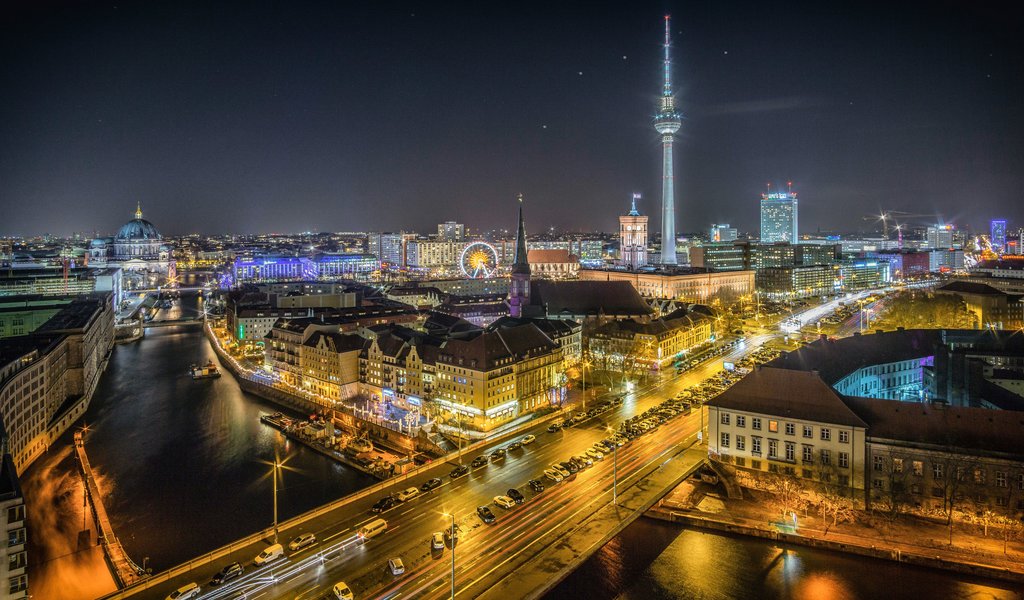 Top Reasons to Visit Berlin
---

Berlin's rich art, architecture, & history

---

The diverse local culture

---

The city's beautiful greenscapes
Berlin's rich art, architecture, & history
Berlin Mitte district: Within the district Berlin Mitte, you will find the Brandenburger Gate, the Reichstag Parliament, Berlin's Cathedral Church, and the TV Tower on the Alexanderplatz, all within walking distance. Visit these historically significant sites to learn what Berlin is all about.
Go Museum-hopping: There are five museums on the museum island alone. If you happen to have an unlucky rainy day on your holiday, you explore all the fantastic indoor exhibits. We recommend the Pergamon museum, the Neues Museum and the Bode Museum.
History of Berlin: From the Checkpoint Charlie to the Holocaust Memorial, the East Side Gallery and the Berlin Wall Memorial, this city offers so many incredible opportunities to learn about its history
The diverse local culture
Berlin is for everyone: Berlin is a super multicultural city, with a wide variety of entertaining things to do and see. It truly has something for everyone. With diverse neighbourhoods, many monuments, parks, museums, historic buildings, and World Heritage Sites, there is a lot to discover.
Neighbourhoods in Berlin: Prenzlauer Berg is known for gorgeous architecture, trendy organic stores and yoga schools. Schoeneberg is the home of David Bowie and Iggy Pop. Friedrichshain is an upcoming blooming place with an abundance of bars, clubs and cafes. Kreuzberg is where east and west meet, a place of artists, creatives and musicians. As you can imagine, there is a multitude of fun neighbourhoods to explore in Berlin.
Restaurants and cafes: With its diverse population, you can find any cuisine your heart desires in Berlin! From hipster to bohemian, old school and traditional, the cafes in the city each have their own unique charm. Berlin is a foodie's heaven.
Public transport: Germans are known for their punctuality. In Berlin, the transport is fairly reliable. You can count on everything from buses, trains, U-bahns, S-bahns and even ferries to get you where you need to go. It's reasonably priced as well!
The city's beautiful greenscapes
Parks and community projects: Though it is a major urban area, Berlin has over 2500 parks! The Prinzessinengarten, though, is the most beautiful one of all. There, a local community of volunteers have planted over 500 organic veggies.
Picnic next to the runway: Tempelhofer Feld used to be a running airport back in the days. Nowadays it is the city's largest park. Go for a picnic, rent GoKarts or bikes, and cycle around. The park is the perfect place to spend a sunny day with friends.
---
Berlin Transfers & Weather
AIRPORT: Berlin Schönefeld & Tegel Airport
TRAIN / SUBWAY
Schönefeld: The Airport Express (RE7 / RB14) departs twice every hour and it's approximately a 30-minute journey to the main station. It costs approx. €3.40 per journey.
Schönefeld: By the S9 subway, the journey into the city centre takes approximately 40 minutes. By the S45 Subway, the journey takes about 30 minutes. Both depart every 10 minutes and costs approximately €3.40 per journey.
Tegel: No direct train (S-Bahn or U-Bahn)
BUS
Tegel: You can take the Express Bus X9, departing every 10-20mins. This takes approx. 20mins, with the last stop at the Zoo Station. Alternatively, you can take the TXL Express Bus, which departs every 6mins. This takes approx. 40mins, with the last stop being the Main Train Station (Hauptbanhof). Both cost €3 one way.
PRIVATE TRANSFER
Schönefeld: By private transfer, it takes about 50 minutes into the city centre. This costs €100 for a return transfer based on 2 sharing.
Tegel: By private transfer, it takes about 20 minutes into the city centre. This costs €80 for a return transfer based on 2 sharing.
* Prices and times for transport from the airport are subject to change
Average temperature
| | | | | | | | | | | | | |
| --- | --- | --- | --- | --- | --- | --- | --- | --- | --- | --- | --- | --- |
| | Jan | Feb | Mar | Apr | May | Jun | Jul | Aug | Sep | Oct | Nov | Dec |
| | J | F | M | A | M | J | J | A | S | O | N | D |
| high | 2 | 4 | 8 | 13 | 19 | 22 | 23 | 23 | 19 | 13 | 7 | 3 |
| low | -3 | -2 | 0 | 4 | 8 | 12 | 13 | 13 | 10 | 6 | 2 | -1 |
---
Top Tourist Attractions in Berlin
---
Inspiration for your Berlin City Break