The capital of Greece and its largest city, Athens is thought to be one of the world's oldest cities.
Proudly claiming the seat of ancient civilisation and antiquity, Athens has literally been the lap of the Gods. With its history dating back thousands of years, the city is credited with being the birthplace of democracy. A centre of arts, learning and philosophy, this was the home of Plato's Academy and Aristotle's Lyceum. Historical marvels like the Acropolis (right in the city centre) and Parthenon are testament to the city's classical past.
Today, architectural beauties include Syntagma Square (Constitution Square, seat of Government), Monastiraki Square, Temple of Olympian Zeus and Hadrian's Arch, the Roman Agora, the Zappeion and medieval Daphni Monastery must be visited. Having no less than two UNESCO World Heritage Sites (Acropolis and Daphni Monastery), Athens has endless Roman and Byzantine monuments, Ottoman remains and a rich tapestry of stunning Orthodox monasteries dotted throughout the city. The tiny meandering streets of the old Plaka district with its lively tourist market are a delight to wander through and come alive at night with busy tavernas selling delicious souvlaki and moussaka.
Located in the Attica region, Athens has a large and busy commercial port, Piraeus, which is also the major ferry terminal for visiting the vast number of beautiful islands which lie scattered in the deep blue waters of the Aegean Sea. For the casual sightseer, history buff or plain pleasure seeker, Athens is an absolutely gorgeous city break destination and a true world treasure.
Show more
---
Did you know...?
Greece is Green Listed – you don't need to quarantine upon return
Continue to maintain proper hygiene & social distancing
Our expert team hand-pick all our accommodation
May, June & September are the most popular travel months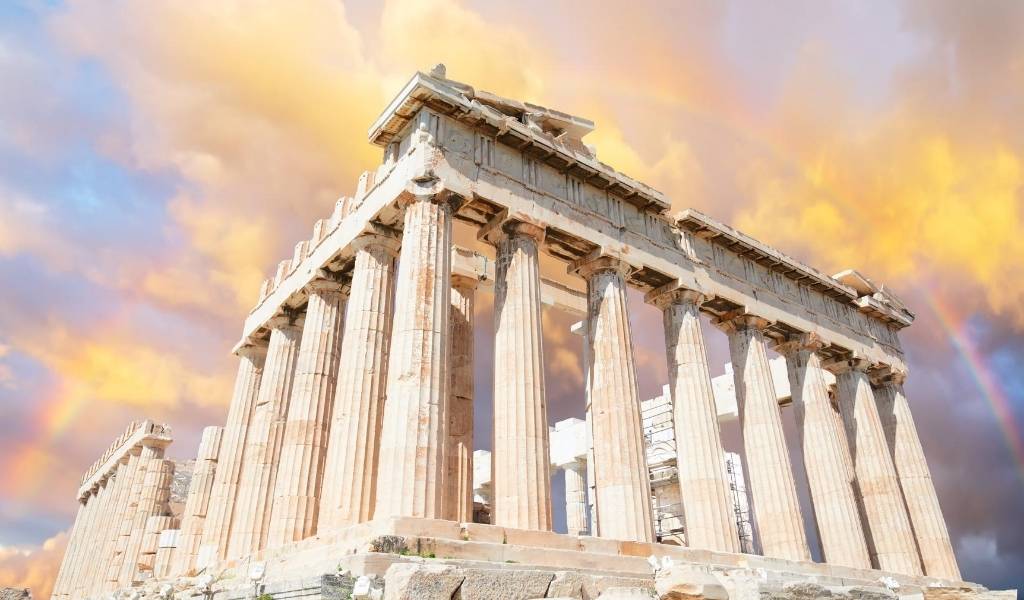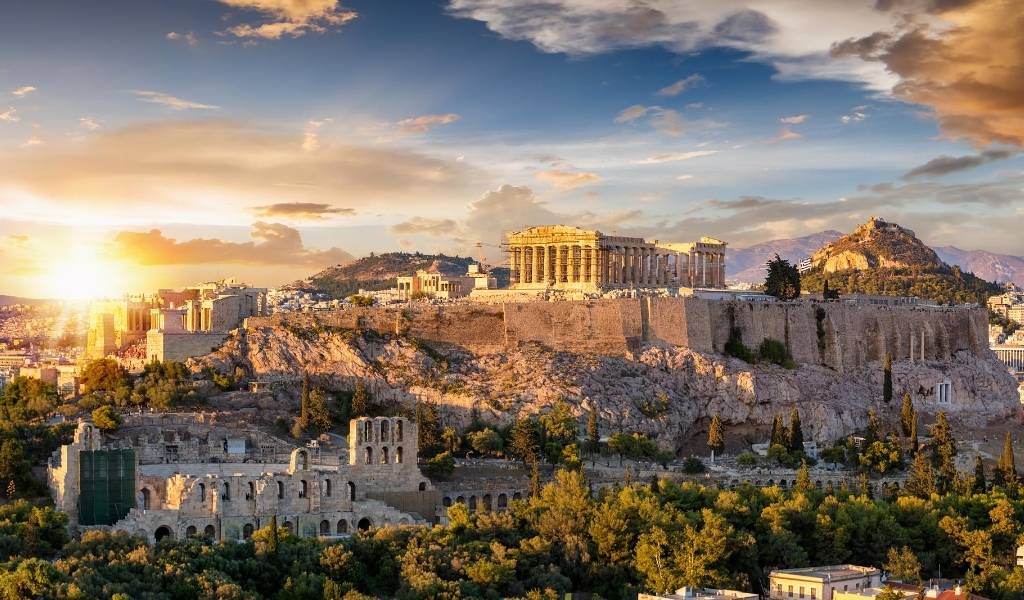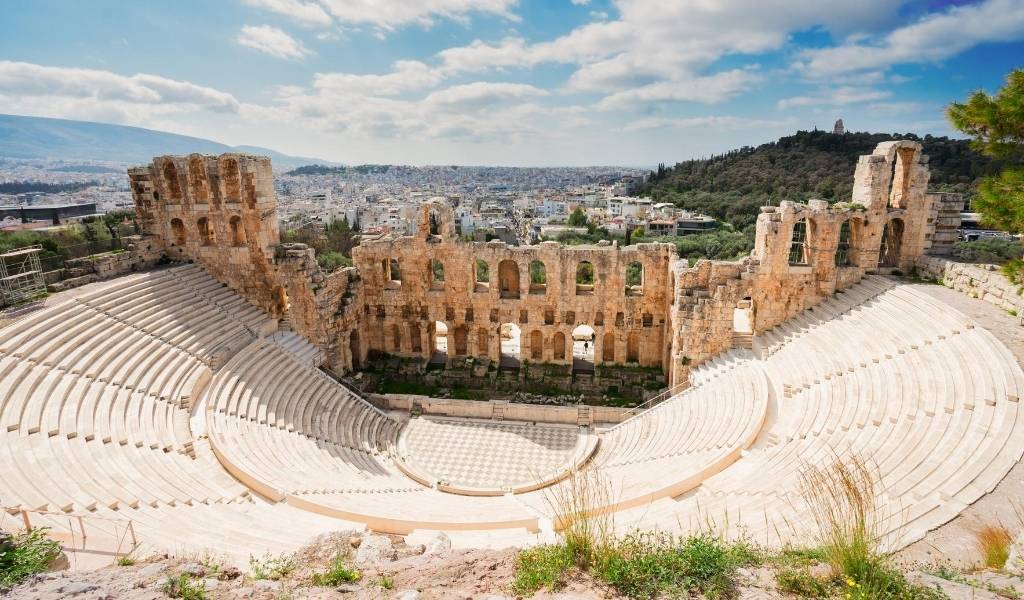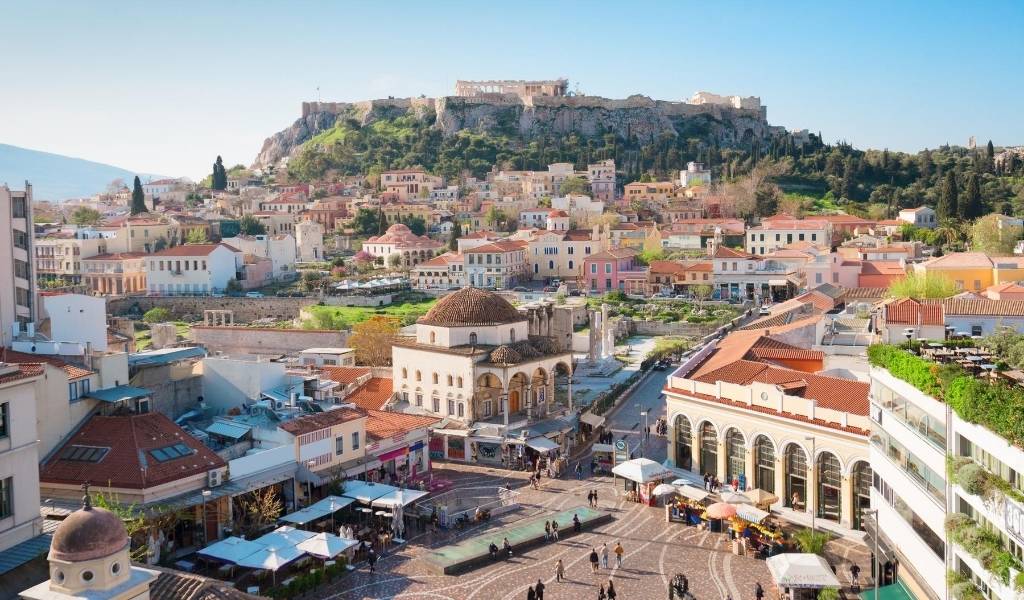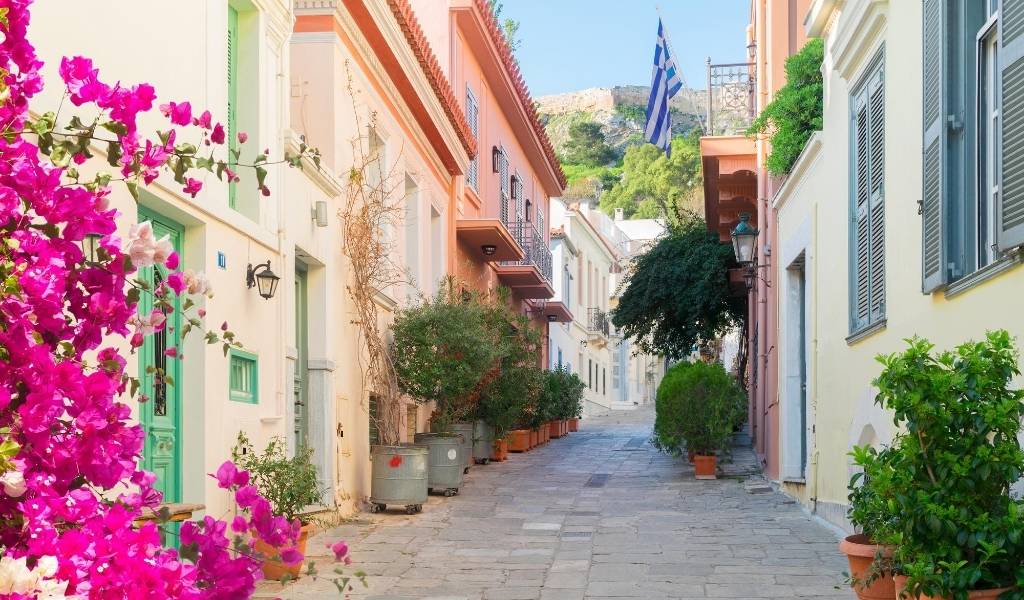 ---
Athens Airport Transfers & Weather
AIRPORT
Athens International Airport (ATH)
BUS
You can get the x93, x95, x96 and x97 bus, which depart approx. every 30mins. These take you directly downtown. The trip takes about 60 minutes and costs about €6 per journey.
METRO
You can get the Airport Metro Line 3, which departs approx. every 30mins. It takes you directly to Syntagma Square, downtown. The trip takes about 40 minutes and costs about €8 per journey.
PRIVATE TRANSFER
You can also get your own private transfer which takes about 40mins and costs approx. €35pp return based on 2 people sharing.
* Prices and times for transport from the airport are subject to change
Average temperature
Jan
Feb
Mar
Apr
May
Jun
Jul
Aug
Sep
Oct
Nov
Dec
J
F
M
A
M
J
J
A
S
O
N
D
high
13
14
17
20
25
30
33
34
29
24
19
15
low
7
7
9
12
16
21
24
24
20
16
12
9