Miami Holidays with Click&Go USA Holiday Travel Experts
Located on the east coast of Southern Florida, Miami is one of America's most exciting cities. With its strong Latin influence, its miles of sandy beaches and its art deco inspired buildings, it is a city with a vibe all of its own. Miami is home to over twenty unique neighbourhoods with some of the most popular including South Beach Miami, Downtown Miami and Wynwood.
South Beach Miami
South Beach Miami is most famous for its gorgeous sandy beach, its art-deco buildings, and its lively nightlife. With incredible dining options, unique shopping experiences, art galleries and so much more, it is no wonder it is known globally as a cultural destination. The district has a rich history and many of the historic buildings have been converted into trendy hotels. The promenade that runs along South Beach stretches up towards mid beach and is perfect for daily strolls, cycles or maybe even rollerblading. It's a great way to enjoy the glorious Florida sunshine!
Downtown Miami
The towering high-rise hotels and buildings of Downtown Miami offer views for miles across the gorgeous Downtown area and surrounding bay. This area of Miami is often popular with those embarking on a cruise from the Port of Miami which is located a short drive away. But if you can visit the Downtown area during your holiday, there is a lot to see and do. From the Freedom Tower, to the Museum of Art and Design, the choice is endless. Downtown is also home to the Bayside area of Miami where you can enjoy over 150 fantastic shopping and dining options. This is also where you can board many boat tours including the exhilarating Thriller Miami speedboat experience. A must do on your Miami holiday.
Wynwood
Wynwood is a neighbourhood located just north of Downtown Miami and west of Miami Beach and in recent years it has undergone a huge revitalisation that has transformed it into one of the hottest neighbourhoods in Greater Miami. Wynwood was once a collection of warehouses and now, it has been transformed into an eclectic district with art at its heart. Enjoy the famous Wynwood Walls graffiti displays while here, along with countless art galleries and trendy restaurants and coffee shops.
Speak to our USA Travel Experts about your next Miami Holiday
Getting to Miami from Ireland has never been easier with the direct Aer Lingus service from Dublin Airport. It is a popular city for those embarking on a Caribbean cruise and as a standalone destination. It also is a must visit on a Florida fly/drive holiday or a twin center with Orlando. With Miami, the choice is endless. When you book your Miami holidays with Click&Go, we can tailor make your perfect holiday to ensure it ticks all of your boxes.
---
Did You Know...?
Port of Miami is the largest cruise ship port in the world.
Miami has the warmest winter of any US city, making it a great year-round destination.
Miami Beach is home to the world's largest collection of Art Deco architecture.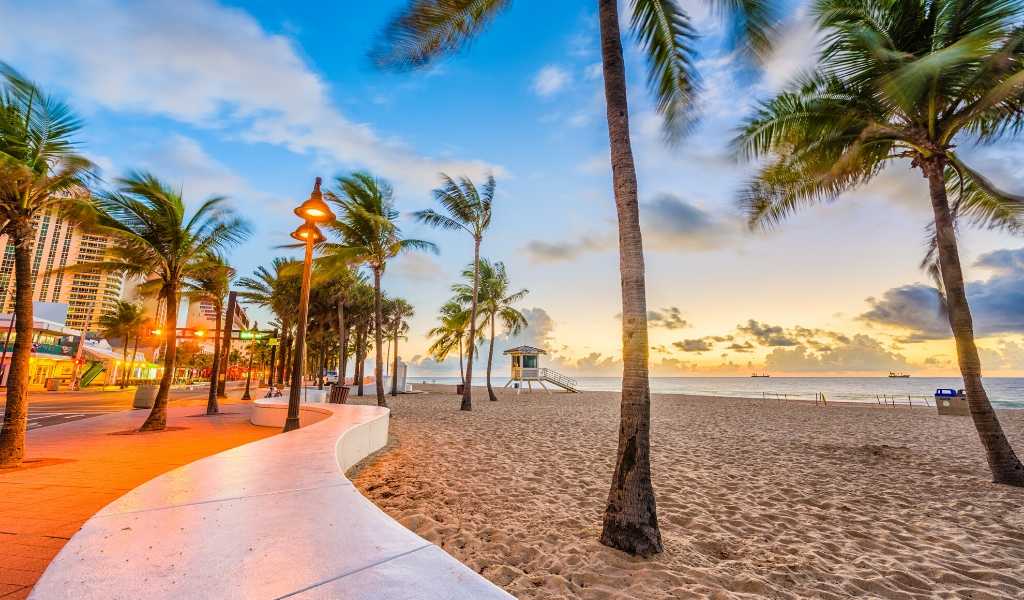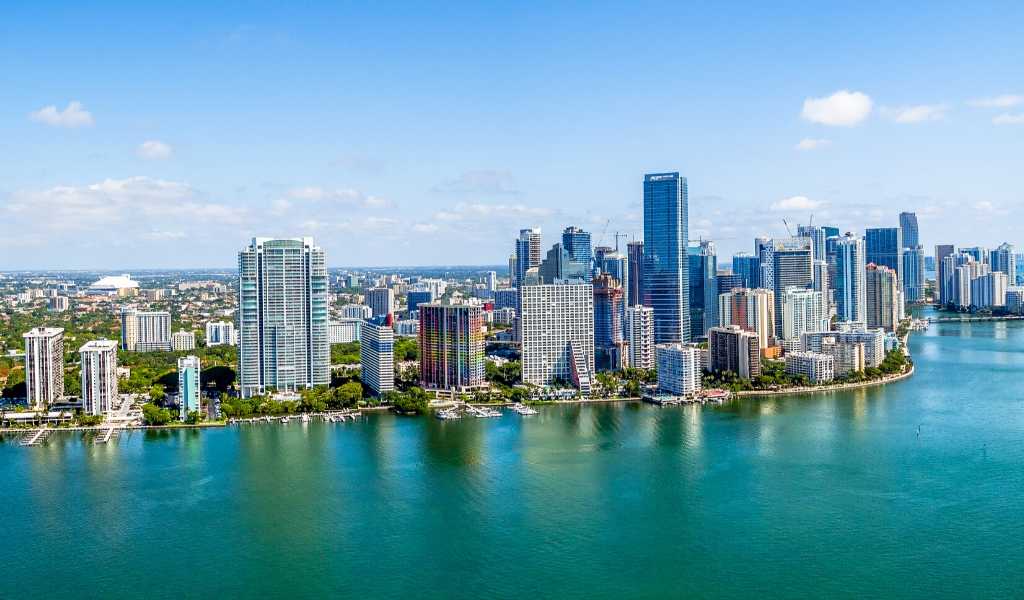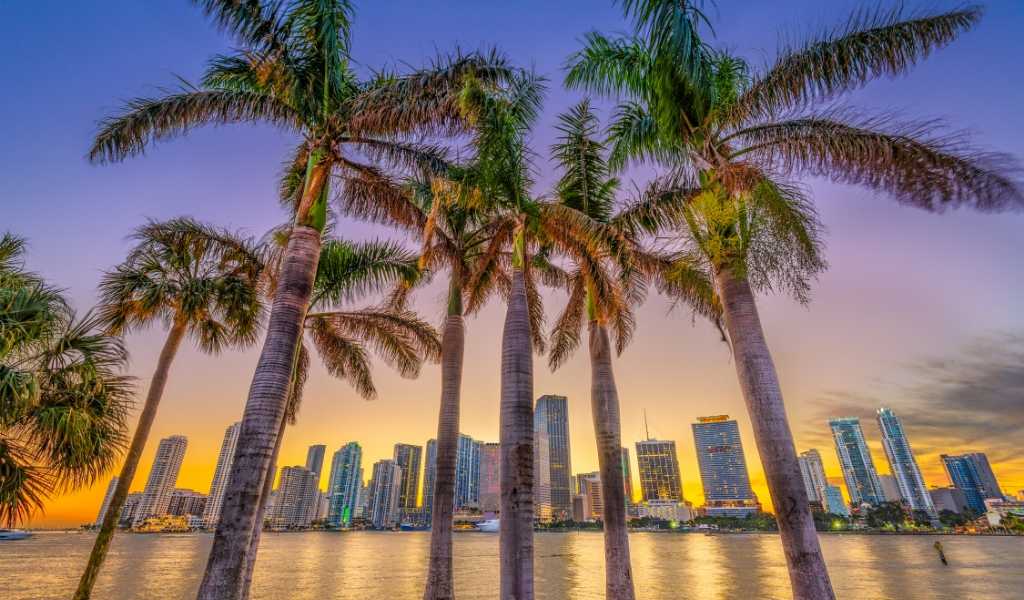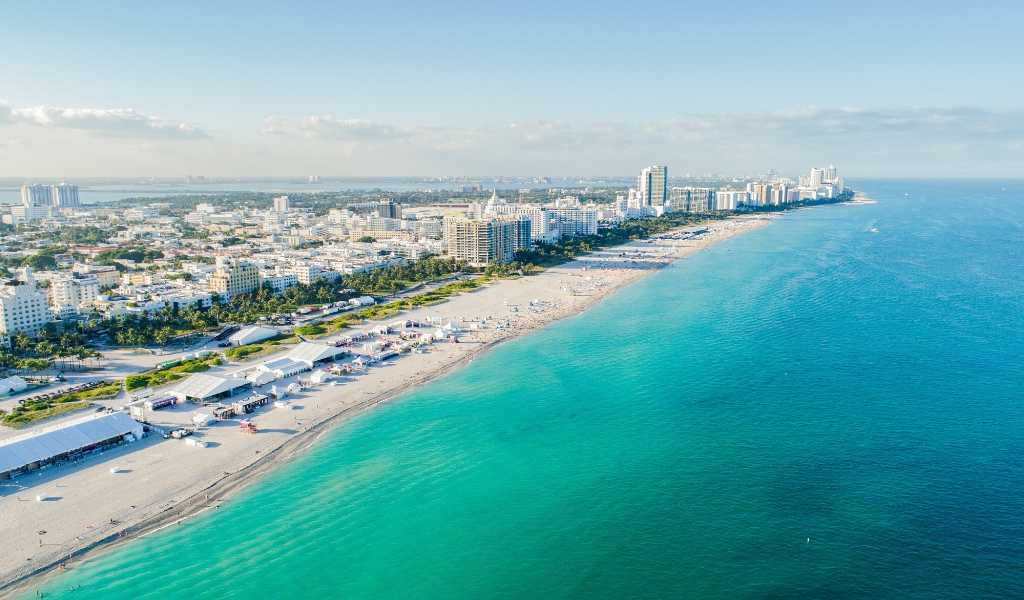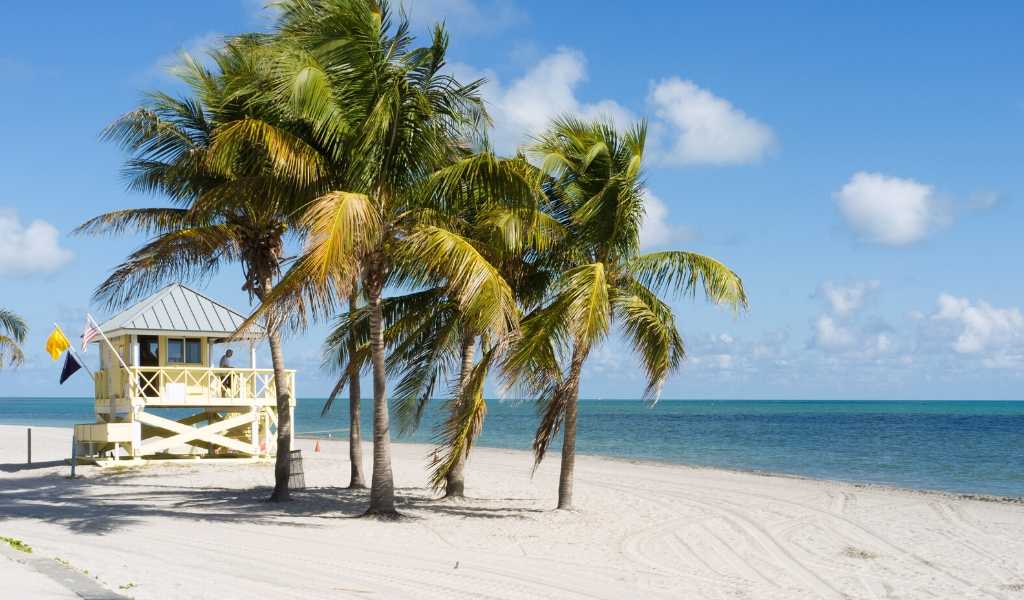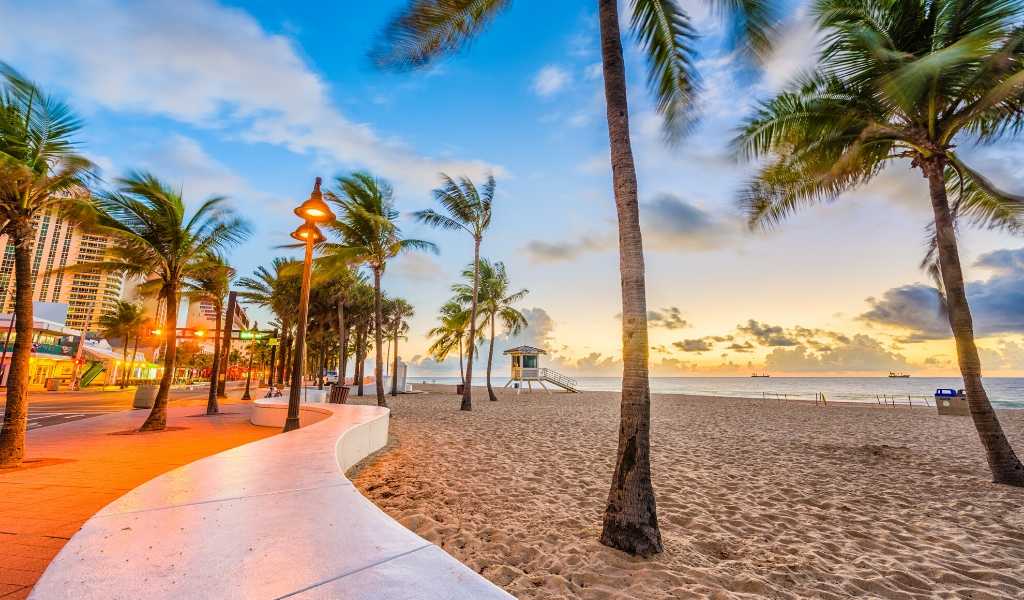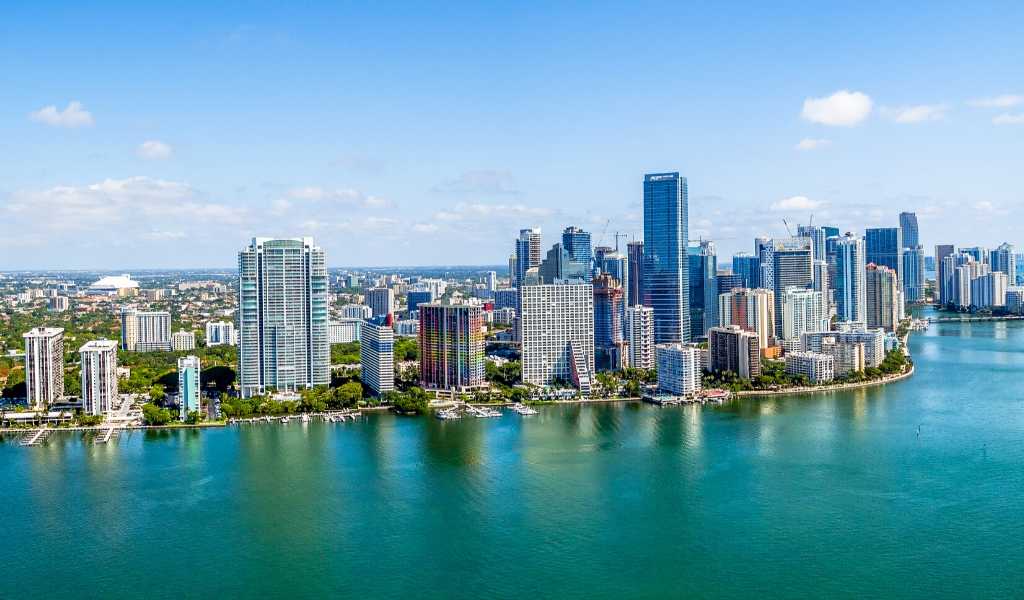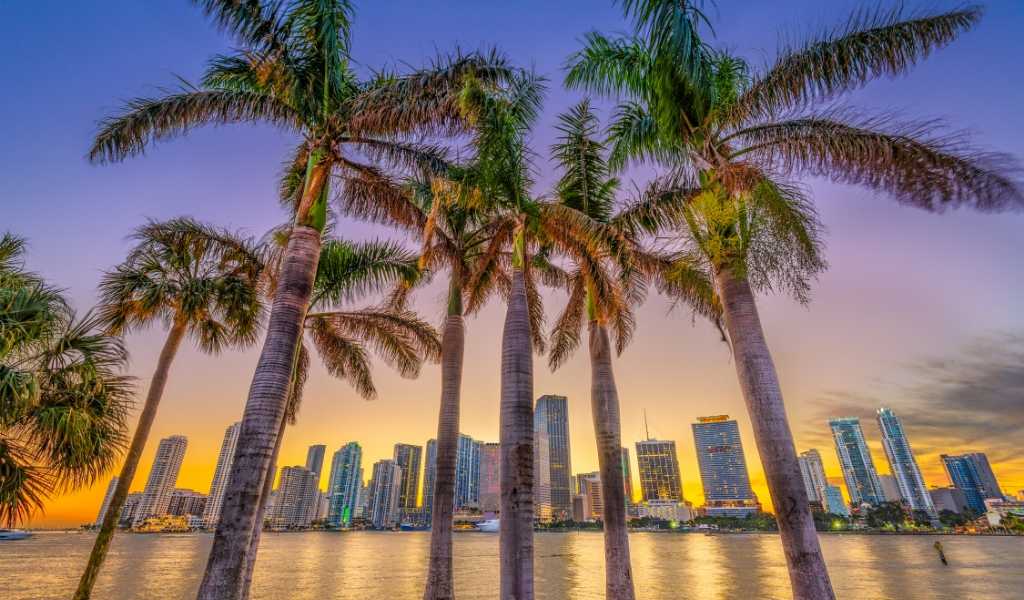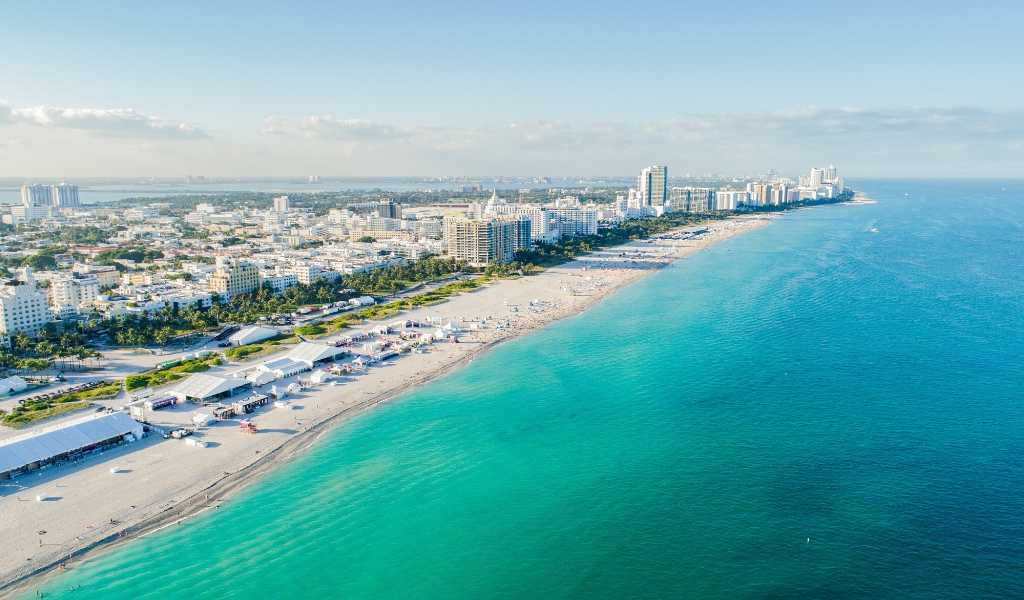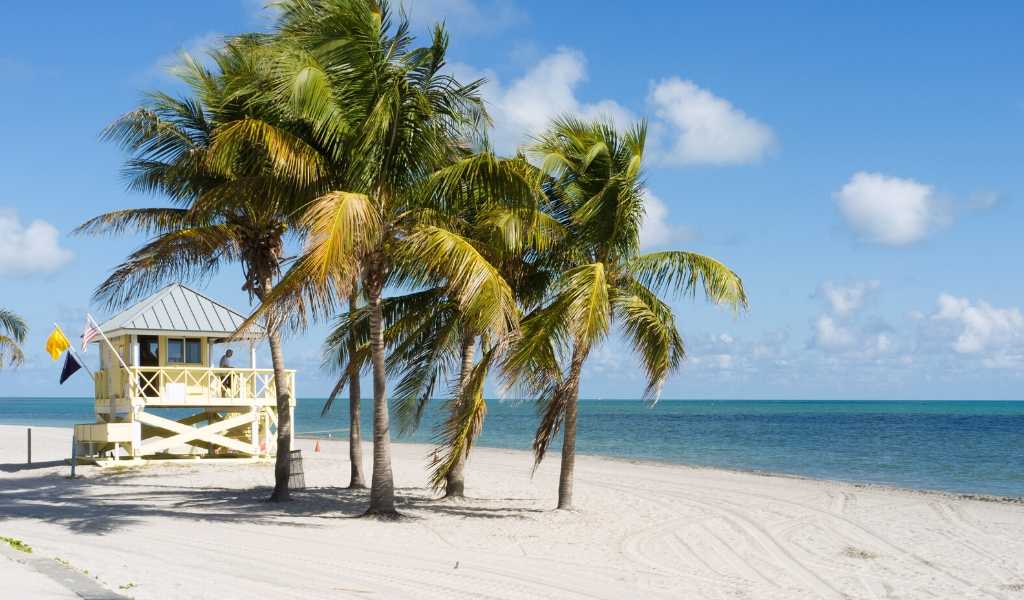 ---

Popular Miami Attractions

---

Historic Attractions

---

Family Friendly Fun
Popular Miami Attractions
The Everglades: The Everglades in southern Florida is a UNESCO World Heritage Site, as well as an internationally recognised natural phenomenon, supporting the only ecosystem of its kind in the world. Miami is an excellent vantage point to take a day trip into the national park to enjoy a thrilling airboat ride through the swap.
Thriller Miami: A wonderful way to experience the sites of Miami by water is on Thriller Miami, a speedboat experience that takes you from Bayside right through the harbor of Miami towards Star Islands for a tour of celebrity homes and so much more. This excursion is not for the faint of heart but it is a great way to bring Miami sightseeing to the next level!
Little Havana: The cultural heart of Miami, this vibrant neighbourhood is full of art galleries, shops, and restaurants. Miami is home to the largest concentration of Cubans outside of Cuba, and Little Havana is the place to go to experience that unique cultural influence.
Vizcaya Museum & Gardens: This Mediterranean Revival Style villa and estate once belonged to businessperson James Deering in the early twentieth century. It is located on the Biscayne Bay and now serves as a museum and gardens open to the public.
The Venetian Pool: Outside the hustle and bustle of downtown Miami, the Venetian Pool is a serene escape in the neighbourhood of Coral Gables. The pool was built in 1924 and is made entirely of coral rock quarry. It also has two waterfalls and cave like grottos.
Freedom Tower: Built in 1925, the Freedom Tower is one of the most historically important buildings in Miami. Located in Downtown Mami, opposite the American Airlines Arena and Bayside, the Freedom Tower was once the symbol of a new life for refugees who fled to Miami in the hopes of a better life. While the tower has worn many hats since, it is now home to the Miami Dade College Museum of Art and Design.
Miami is home to a huge array of family friendly activities you can enjoy with your little ones.
Zoo Miami: Zoo Miami is home to over 3,000 animals across its huge 750 acres of land. Throughout the zoo, you can experience a huge array of exhibits including Wings of Asia Aviary, Critter Connection, Amazon and Beyond and Florida: Mission Everglades.
Miami Seaquarium: Miami Seaquarium is a wonderful aquarium to explore and learn everything about the ocean and its wonderful residents. Through sea life presentations and exhibits, you will learn about wildlife rescue and marine animal care and of course, you will meet some new sea friends along the way!
Miami Children's Museum: Miami Children's Museum is a must visit with your little ones. This exciting attraction gives your kiddies the chance to enjoy hands on discovery as they learn about the world of science, maths, construction and so much more. The museum is also home to Castle of Dreams and Ocean Odyssey, two fantastic, must visit exhibitions.
---
Miami Airport Transfers & Weather
AIRPORT
Miami International Airport (MIA).
Taxi
On arrival into Miami Airport, it is possible and not to expensive to hop into a taxi to take you to your hotel accommodation in all areas of Miami.
PRIVATE TRANSFER
You can also pre-book your own private transfer which takes approx. 30mins and costs approximately €50pp based on 2 people sharing.
BUS
If you wish to take a bus from the airport into Miami, there is a frequent service every 20 to 30 minutes. Miami Beach Airport Express goes between the airport and Miami Beach. Tickets cost approximately $2.25 one way.
TRAIN
It is possible to take a train from Miami International Airport into the centre of Miami. You will need to get the Miami Mover train to Miami Airport Station where you can pick up a Metrorail train to Miami City Centre. The train runs between 5am and midnight every day and services operate approximately every 15 to 30 minutes.
* Prices and times for transport from the airport are subject to change
Average temperature
| | | | | | | | | | | | | |
| --- | --- | --- | --- | --- | --- | --- | --- | --- | --- | --- | --- | --- |
| | Jan | Feb | Mar | Apr | May | Jun | Jul | Aug | Sep | Oct | Nov | Dec |
| | J | F | M | A | M | J | J | A | S | O | N | D |
| high | 23 | 24 | 26 | 27 | 29 | 30 | 31 | 31 | 31 | 28 | 26 | 24 |
| low | 16 | 16 | 18 | 19 | 22 | 23 | 24 | 24 | 24 | 22 | 19 | 17 |