Romania's vibrant capital city is an up-and-coming hub after its tumultuous past. Now, its art, nightlife, and cultural scene has put it on the map. An especially affordable destination, Bucharest is a great city break that won't break the bank.
Bucharest is a fascinating city of contrasts. You'll see modern, functional buildings from the country's communist era right alongside stunning 17th or 18th century Orthodox churches. The awe-inspiring Palace of Parliament is one of the largest and heaviest administrative buildings in the world.
The city isn't lacking in greenery, though. Bucharest features some lovely parks and enchanting gardens tucked away from busy streets. There is also a fine selection of museums to explore, from the traditional National Museum of Art to the quirky Museum of the Romanian Peasant.
The historic Old Town, Lipscani, is now a bustling centre of open air cafes, bars, local bistros and restaurants and is both a student haven and a tourist mecca. Bucharest is a thriving modern city with a lot to offer!
---
Did You Know...?
The Palace of Parliament is the second-largest administrative building in the world
Calea Victoriei was the first road built in Bucharest and was paved with tree trunks and wooden planks
Bucharest is extremely affordable, with one pint of beer costing around €2-3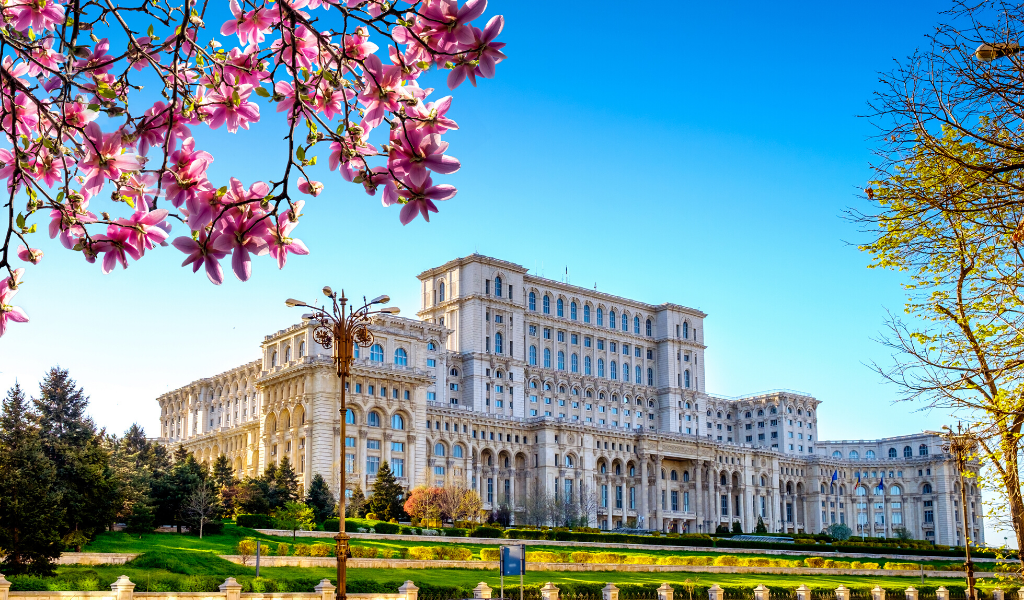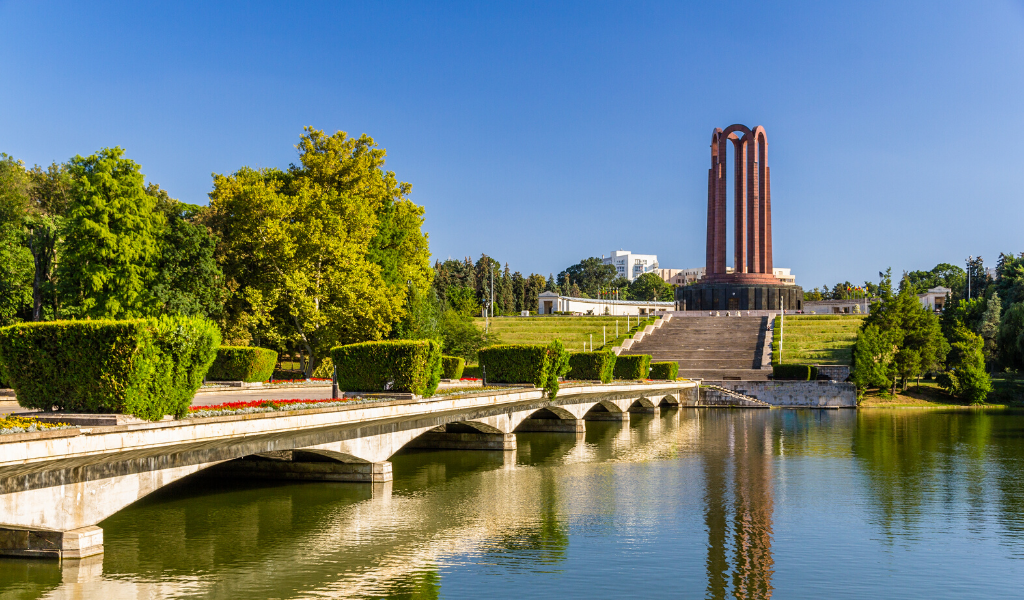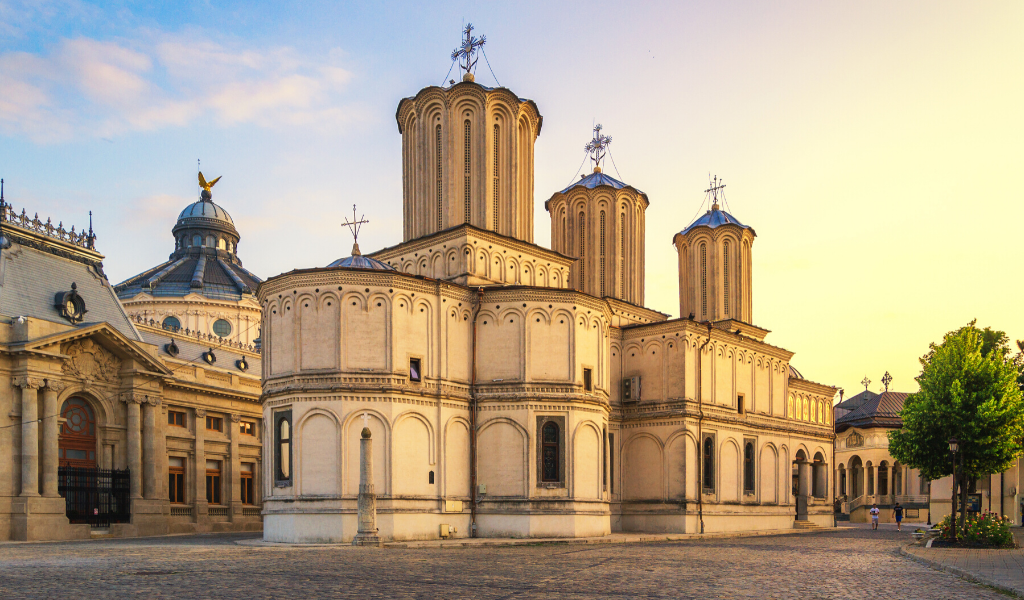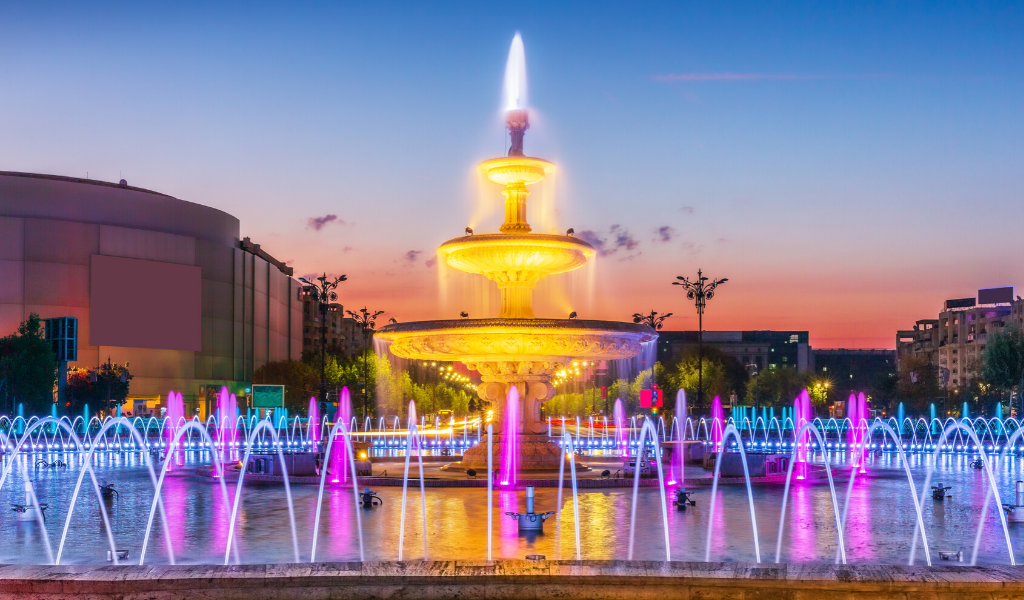 Top Reasons to Visit Bucharest
---

Intriguing History & Culture

---

Magical Day Trips

---

Top-Notch Restaurants & Nightlife
Intriguing History & Culture
Palace of Parliament: This formidable structure is Bucharest's most recognisable landmark. With over 3000 rooms and still technically unfinished, this one of a kind edifice is not to be missed. You can explore the inside of the palace on a guided tour only.
The Cișmigiu Gardens: These lush gardens make up one of Bucharest's most beautiful parks. With a large lake, cobblestone footpaths, and bridges, this is Bucharest's largest city park as well. It's the perfect spot for a mid-day stroll.
Museum of the Romanian Peasant: Here you can learn all about the day to day life of the early Romanian peasant. From art to textiles to furnishings and more, this folk cultural centre was named the "European Museum of the Year" in 1996.
The Stavropoleos Church: An Eastern Orthodox monastery for nuns, the Stavropoleos Church in central Bucharest is one of few religious sites built in the traditional Brâncovenesc, or Romanian Renaissance style. This picturesque spot is the perfect example of Bucharest's enchanting architecture.
Bran Castle: Rumoured to be the very castle which inspired the setting for Dracula, Bran Castle is located about three hours from Bucharest. It's the ideal day trip adventure into Romania's stunning Transylvania region.
Peles Castle: A neo-Renaissance castle built in the Carpathian mountains, Peles Castle is situated about two hours from Bucharest. You can tour both the grounds and the inside of the castle, which features a stunning collection of intricate woodwork, Venetian mirrors, and historic weapons. It was the royal residence until 1948.
Sinaia Monastery: Only a kilometre away from Peles Castle, the Sinaia Monastery is one of the oldest monasteries in the country. You can explore over 300 years of history with the Old Church, the New Church, and the museum of the Sinaia Monastery.
Brasov: This scenic, walkable Transylvanian city is a great destination for a day trip. Less than three hours from Bucahrest, Brasov is home to the stunning Council Square in the heart of the Old Town and the famous Black Church, the country's main Gothic landmark which gets its name from having been set on fire in 1689.
Top-Notch Restaurants & Nightlife
Caru' cu Bere: Since 1879, Caru' cu Bere has been a local staple in Bucharest. It offers not only a delicious selection of traditional Romanian cuisine, but also some of the finest beer in the city as one of Bucharest's oldest breweries.
Energiea: Located right within the Cișmigiu Gardens, this is a bar and cafe with a unique history. The building was once a printing shop, and still maintains the look and feel of its original setting. Now, however, you can try their special craft cocktails as well as scrumptious soups and salads. You can even catch live music here on select evenings.
Arcade Café: Nestled in the heart of the city, here you'll find the authentic Bucharest experience. Famous for its beer garden, affordable dishes, and karaoke, Arcade Café is a great spot for dinner and a lively night out.
Fix Me a Drink: This swanky cocktail bar in the city centre is a celebration of Eastern European botanicals and other local ingredients. Here you'll also find a small gallery of work by Romanian artists and impressive plant decor hanging from the ceiling.
---
Bucharest Airport Transfers & Weather
Airport: Bucharest Henri Coandă International Airport (OTP)
SHARED SHUTTLE
You can get a shared shuttle from Bucharest Henri Coandă International Airport to your accommodation. This a coach transfer with multiple stops en route to your accommodation. It's the cheapest but slowest option.
PRIVATE TRANSFER
The fastest and most direct option, though slightly more expensive, is a private transfer. This is a private vehicle just for you and the people travelling with you. There are no stops and no waiting at the airport.
Average temperature
| | | | | | | | | | | | | |
| --- | --- | --- | --- | --- | --- | --- | --- | --- | --- | --- | --- | --- |
| | Jan | Feb | Mar | Apr | May | Jun | Jul | Aug | Sep | Oct | Nov | Dec |
| | J | F | M | A | M | J | J | A | S | O | N | D |
| high | 2 | 7 | 12 | 17 | 23 | 26 | 28 | 28 | 25 | 18 | 9 | 4 |
| low | -5 | -4 | 1 | 5 | 10 | 14 | 15 | 14 | 11 | 5 | 1 | -3 |
---
Top Tourist Attractions