Destinations / Spain / Costa Calida, Region de Murcia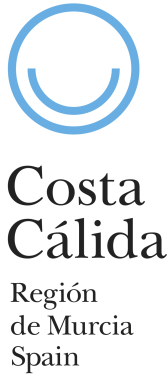 Would you like to go to a special place in Spain with two seas, crystal-clear water beaches, mountains and valleys, great orchards…? With Roman, Carthaginian, medieval, art nouveau and contemporary cities, festivities and festivals, and a vibrant atmosphere? This place does exist and its name is Costa Calida, Region de Murcia
Costa Calida Holidays - the endless choice of amazing beaches on the Costa Calida (the "Warm Coast" of south-eastern Spain) makes it the perfect holiday destination for lovers of the great outdoors.
From the safe, shallow waters of La Manga del Mar Menor, the greatest natural lagoon in Spain, to the dramatic sand dunes in the south, there's no better region to relax and enjoy the breathtaking sea views along this 250km stretch of Mediterranean coastline.
Murcia–San Javier Airport is 17 miles south-east of the city of Murcia, with a 30-40 minute transfer time to the popular beach resort of La Manga. We offer cheap flights to Murcia, including accommodation in La Manga, making it an easily accessible holiday spot.